Who are Top 5 all-time players from Detroit?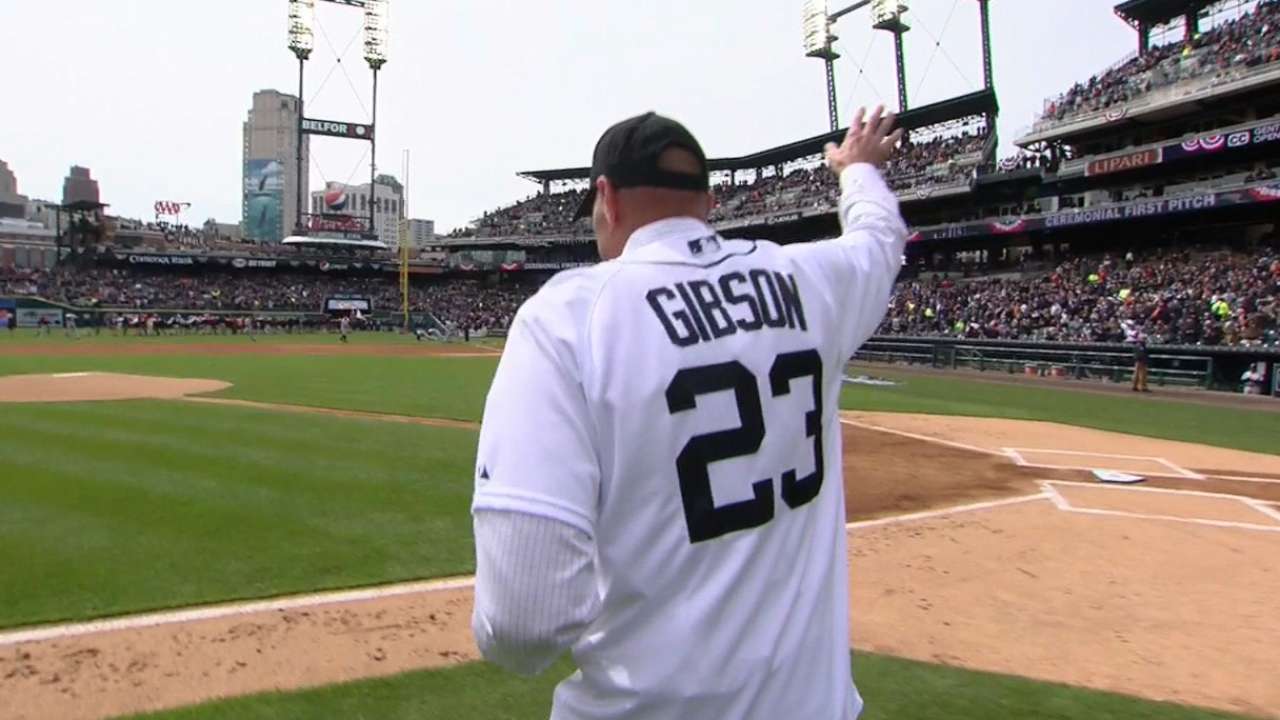 It's easy to tell which city your favorite baseball player represents: it's likely your city, and it's emblazoned across his chest 162 times every season. But what about the cities where players learned to turn on a fastball, where they played youth baseball, where they raised families? Where did history's best players come from, and which hailed from your neck of the woods?
Across MLB.com, we profiled all 27 Major League cities through the lens of the talent they've spawned. Players don't need to be born in the city to represent it. Inclusion criteria simply demands the player spent his formative years there, preferably high school, and that he did so within the city limits or in its immediately surrounding areas.
Using career WAR as a guide* -- but also considering other factors, such as the era they played, postseason accomplishments, if they played professionally in that city, and Hall of Fame status -- we'll rank the best five players all-time from each city, list some excellent names that couldn't crack the top five, and sprinkle in some current players too. The mission was to create as complete a historical picture of your city's baseball tradition -- and to as accurately honor its legends -- as possible.
*(Baseball Reference version)
• Who are the Top 5 players from other Major League cities?
Hal Newhouser
Born: May 20, 1921 (died Nov. 10, 1998)
Accolades: Two-time American League MVP, six-time All-Star, four-time league wins champion, two ERA titles, won Pitching Triple Crown in 1945, '45 World Series champion, 207-150 with 3.06 ERA over 17 seasons, 60 WAR, inducted into Baseball Hall of Fame in 1992
High school: Wilbur Wright
The only pitcher to win consecutive MVP awards was born in Detroit, played 15 years for the Tigers, lived in Bloomsfield Hills and is buried in Novi, Mich. Newhouser is considered the best left-hander of the 1940s: he led all starters in wins (and losses), innings, complete games, shutouts and strikeouts during the decade.
Yes, Newhouser dominated an era when many of the best hitters were off at war. But consider the extent of his dominance: Newhouser went 51-18 with a 1.87 ERA over 606 innings from 1944-45, his two MVP seasons.
Newhouser threw a shutout to clinch Game 7 of the 1945 World Series and won 20-plus games four times. He is also the scout credited with discovering Derek Jeter.
Frank Tanana
Born: July 3, 1953
Accolades: Three-time All-Star, 1977 AL ERA title, 1975 MLB strikeout crown, 240-236 with 3.66 ERA over 21 seasons, 58 WAR
High school: Detroit Catholic Central
Perhaps the first lefty with a fastball that touched 100 mph, Tanana dazzled from 1975-78 with the Angels before arm trouble forced him to reinvent himself into a finesse pitcher. The Detroit native still went on to have a 21-year career (playing eight seasons for the Tigers) over which he threw 4,188 1/3 innings. Tanana attended high school in Novi, lives in Farmington Hills and is a member of the Michigan Hall of Fame.
Ted Simmons
Born: Aug. 9, 1949
Accolades: Eight-time All-Star, 1980 Silver Slugger Award, .285/.348/.437 hitter with 248 home runs over 21 seasons, his 1,389 RBIs as a catcher rank second most in baseball history, 50 WAR
High school: Southfield
Simmons is one of the most underrated players ever -- he fell off the Hall of Fame ballot after one year despite retiring among the all-time leaders in several offensive categories for catchers. The Highland Park native attended the University of Michigan and Wayne State before embarking on a five-decade career in baseball that's still going. He's been a player, executive and currently works as a scout for the Braves.
Kirk Gibson
Born: May 28, 1957
Accolades: 1988 National League MVP, 1988 Silver Slugger, two-time World Series champion, 1984 ALCS MVP, two-time All-Star, .268/.352/.463 hitter with 255 home runs over 17 seasons, 38 WAR
High school: Waterford-Kettering (Waterford)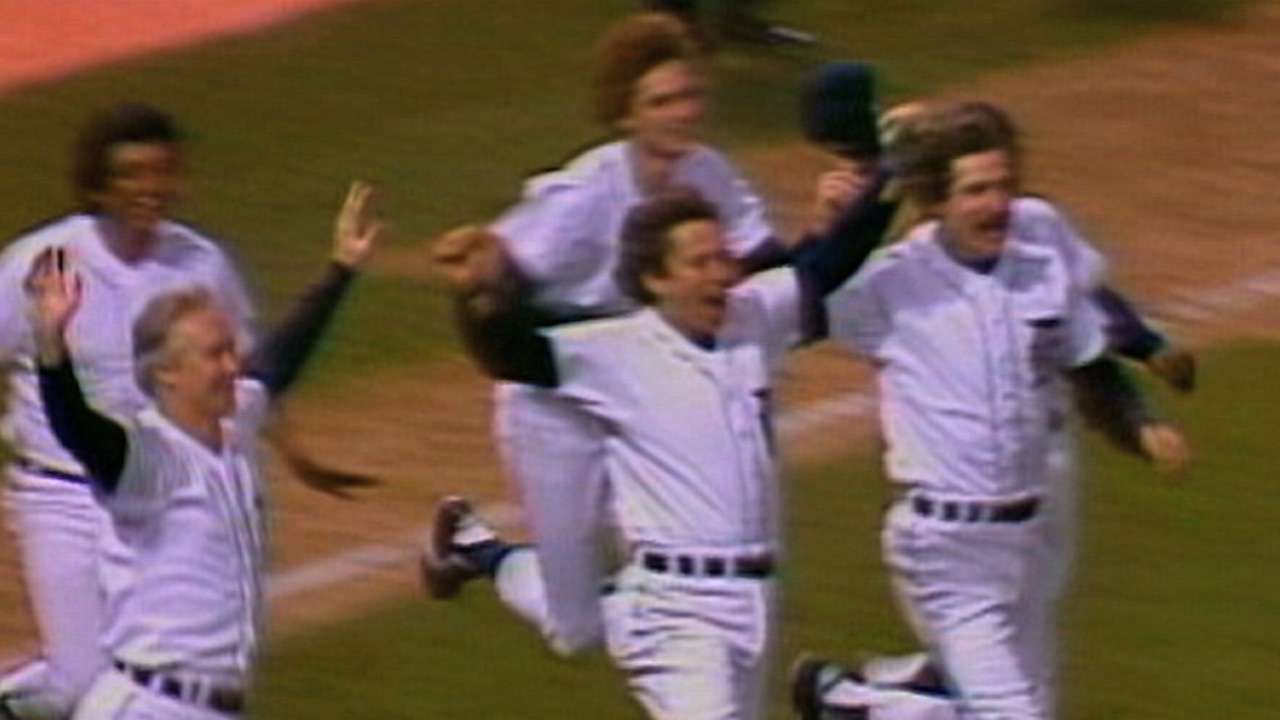 Gibson was born in Pontiac, Mich., and he was an All-American wide receiver at Michigan State before choosing baseball and leading his hometown Tigers to a World Series title in 1984.
Bill Freehan
Born: Nov. 29, 1941
Accolades: 11-time All-Star, five-time Gold Glove Award winner, 1968 World Series champion, .262/.340/.412 hitter with 200 home runs over 15 seasons, 45 WAR
High school: Royal Oak
Freehan made 10 consecutive All-Star appearances for his hometown Tigers from 1964-73. He retired among the all-time leaders in several offensive categories for catchers. Freehan played baseball and football for the University of Michigan in the early 1960s.
Honorable mention: Steve Avery, John Mayberry, Milt Pappas, Bob Welch
Active players: Josh Collmenter, DJ LeMahieu, Chris Rusin, Matt Shoemaker
Joe Trezza is a reporter for MLB.com. This story was not subject to the approval of Major League Baseball or its clubs.