Inbox: What will Vogelsong's role be with the Twins?
Beat reporter Rhett Bollinger answers fans' questions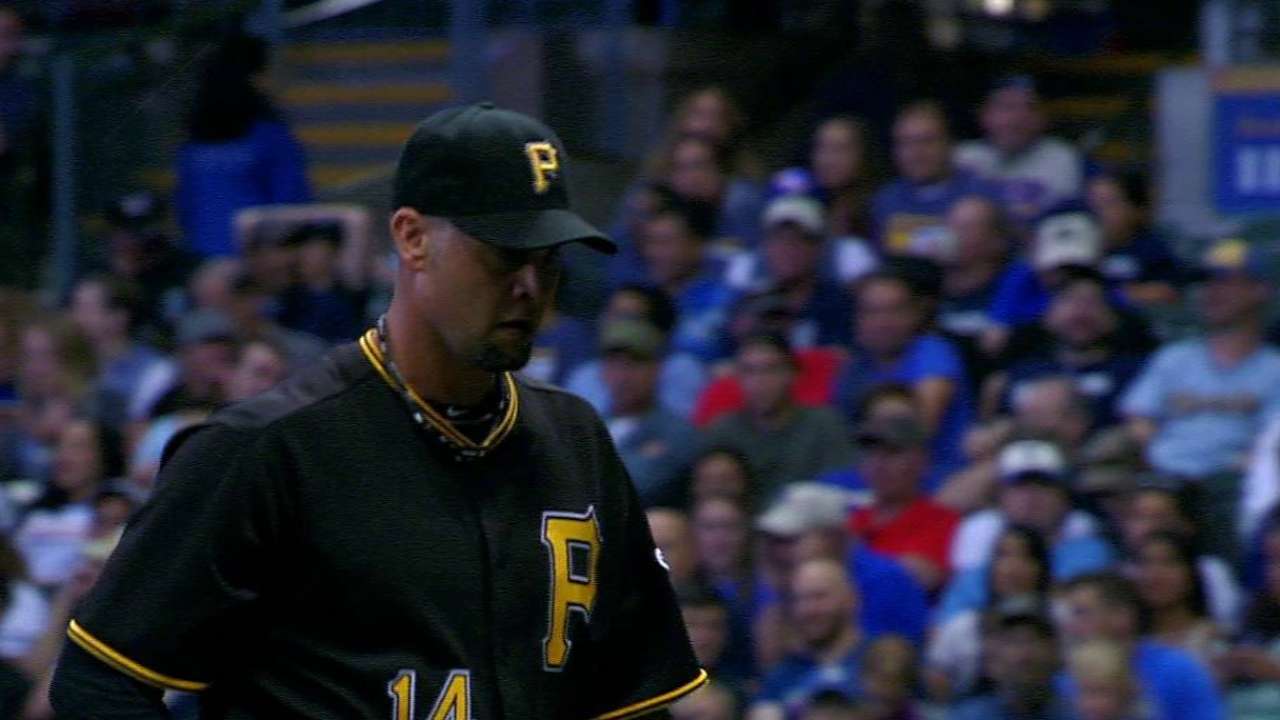 MINNEAPOLIS -- The Twins Winter Caravan, the Diamond Awards and TwinsFest are all in the rearview mirror, which means Spring Training is right around the corner.
But as general manager Thad Levine said at TwinsFest over the weekend, he doesn't believe Minnesota is done adding to the roster, despite the fact the club reports to Spring Training in less than two weeks, on Feb. 14. So there are still questions about this roster and plenty of other subjects, which leads right into this week's Twins Inbox.
@RhettBollinger what pitchers are we looking @ to help the staff? I understood the Castro signing, but there's been NOTHING done w pitchers

— Conor Jones (@_Hang_Em_High_) January 31, 2017
Well, it's true the Twins haven't signed any pitchers to Major League deals, but they did add a few veterans via Minor League deals such as Ryan Vogelsong and Nick Tepesch. They've had success with Minor League deals in the past with pitchers such as Brandon Kintzler, Fernando Abad, Casey Fien and Jared Burton.
But as Levine stated, the Twins are monitoring the pitching market, and they appear more interested in adding relief help than a starter. Names they've checked in on include right-hander Joe Blanton and lefties Boone Logan and Craig Breslow. There are other intriguing names out there, and it's hard to say if a deal will get done, but Minnesota is actively trying to add pitching.
• Submit a question to the Twins Inbox
@RhettBollinger could Vogelsong take a long relief role if he doesn't win a starter job?

— Anthony Reynolds (@areynolds0) January 31, 2017
Vogelsong, 39, was an interesting signing for the Twins given his experience and leadership . He's played in the big leagues for 12 years, winning the World Series with the Giants in 2012 and '14. But he seems like a long shot to make the club as a starter, so he's much more likely to make the team as a long reliever. He could also be depth at Triple-A Rochester if he doesn't make the team.
@RhettBollinger with the state of our SP rotation, what is your opinion of Rule 5 pick, Justin Haley sticking with the club?

— Michael (@michaelgodell) January 31, 2017
Much like Vogelsong, Haley doesn't have a great chance to make the rotation, but he is more likely to compete for a spot in the bullpen. The rotation figures to include Ervin Santana, Kyle Gibson, Hector Santiago and Phil Hughes (if healthy), and then several others will compete for the fifth spot such as Jose Berrios, Trevor May, Haley and Vogelsong.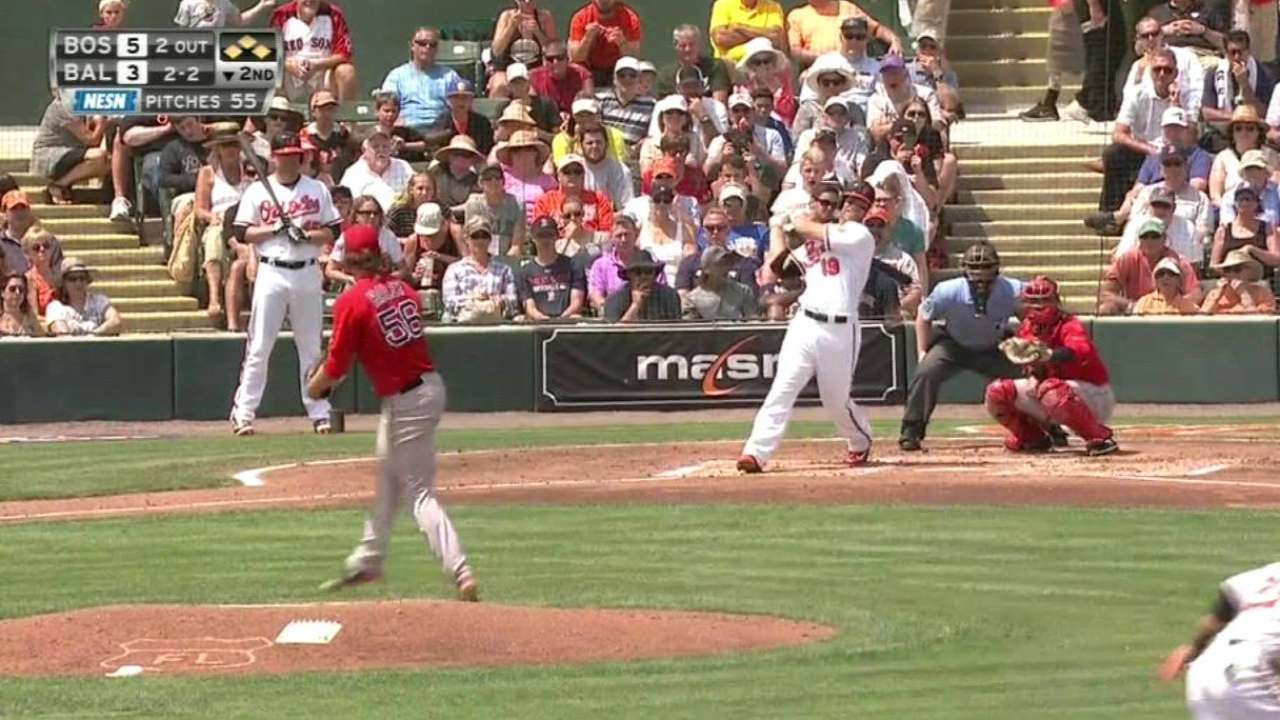 @RhettBollinger Opening Day Starter possibilities?

— Peyton Nuy (@pnuy15) January 31, 2017
If healthy, Santana is a lock to start on Opening Day for the second straight year. Hopefully this time the weather cooperates, as he lasted two innings last season before a rain delay caused him to exit his Opening Day start early in Baltimore.
@RhettBollinger what are the pros and cons of having many young talented prospects since many of them have struggled at the top level?

— Blake Satterlie (@BSatterlie) January 31, 2017
One of the pros is that many of these prospects such as Byron Buxton, Miguel Sano, Max Kepler and Jorge Polanco have all come up together and won at different levels in the Minor Leagues.
While it hasn't happened yet in the Majors, it often takes time for young players to settle in, and last year was an example of the problem with having too many young players going through growing pains. But if this young core develops the way the Twins believe it can, it's similar to the early 2000s when the club had a crop of prospects all come up together and establish the groundwork for a successful decade that saw Minnesota win six division titles in nine years.
It's similar to the young core the Royals counted on to win their World Series two years ago, and much of the Cubs' strength is in their young talent as well. Having a young core also allows for financial flexibility to add veterans where necessary.
@RhettBollinger How's Teddy looking? Oops, wrong team. Do you think Eddie holds down LF all season?

— Chad Jorgenson (@cjorgenson3) January 31, 2017
Rosario has plenty to prove this year after he was unable to build on his promising rookie season in 2015. He's still too much of a free swinger, which hurts his average and his ability to draw walks. But he's still an above-average defender and baserunner, so he provides value even though his on-base percentage will never be very high.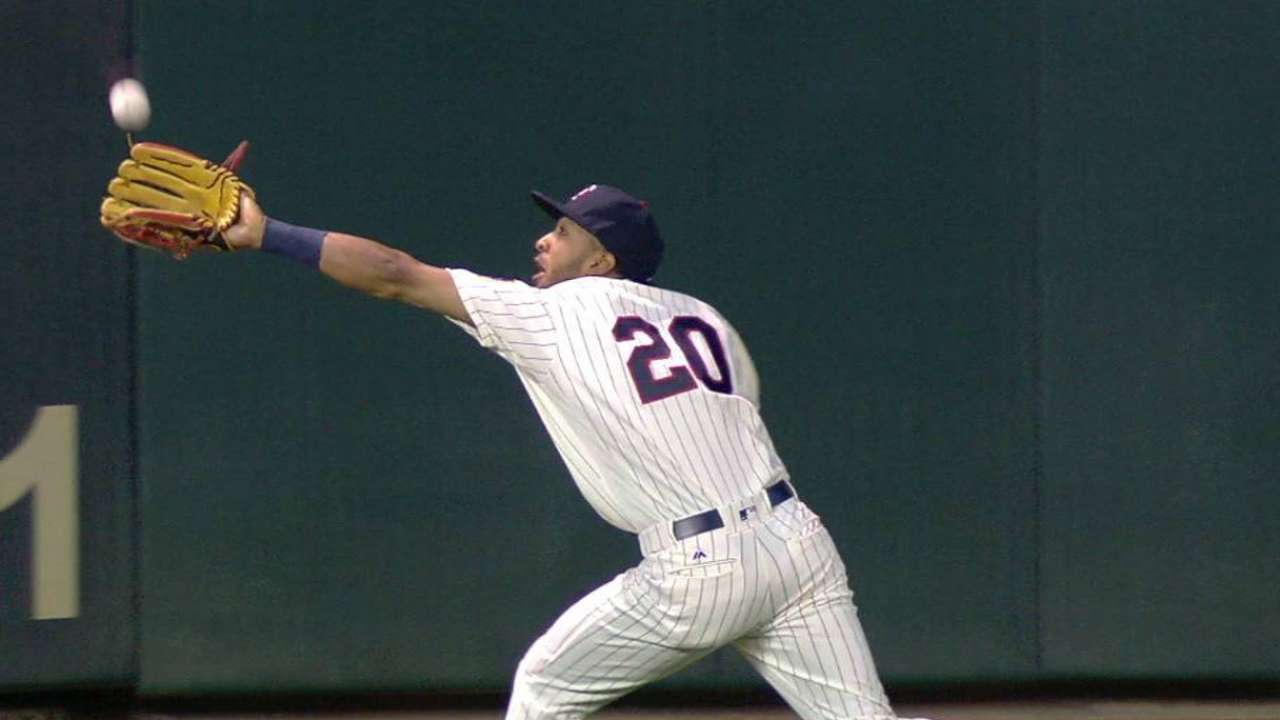 Robbie Grossman will compete for the job in left with Rosario, and the Twins do have a few intriguing non-roster candidates as well, including J.B. Shuck and Ben Paulsen. But it's Rosario's job to lose, and if he can learn to control the strike zone better, he'd be a solid all-around contributor.
And as for Teddy Bridgewater, I'll let Vikings reporters keep you updated on if he'll play next year.
Rhett Bollinger has covered the Twins for MLB.com since 2011. Read his blog, Bollinger Beat, follow him on Twitter @RhettBollinger and listen to his podcast. This story was not subject to the approval of Major League Baseball or its clubs.