Who's No. 1? Player rankings revealed
Comprehensive guide covers 800-plus players; Trout nabs top spot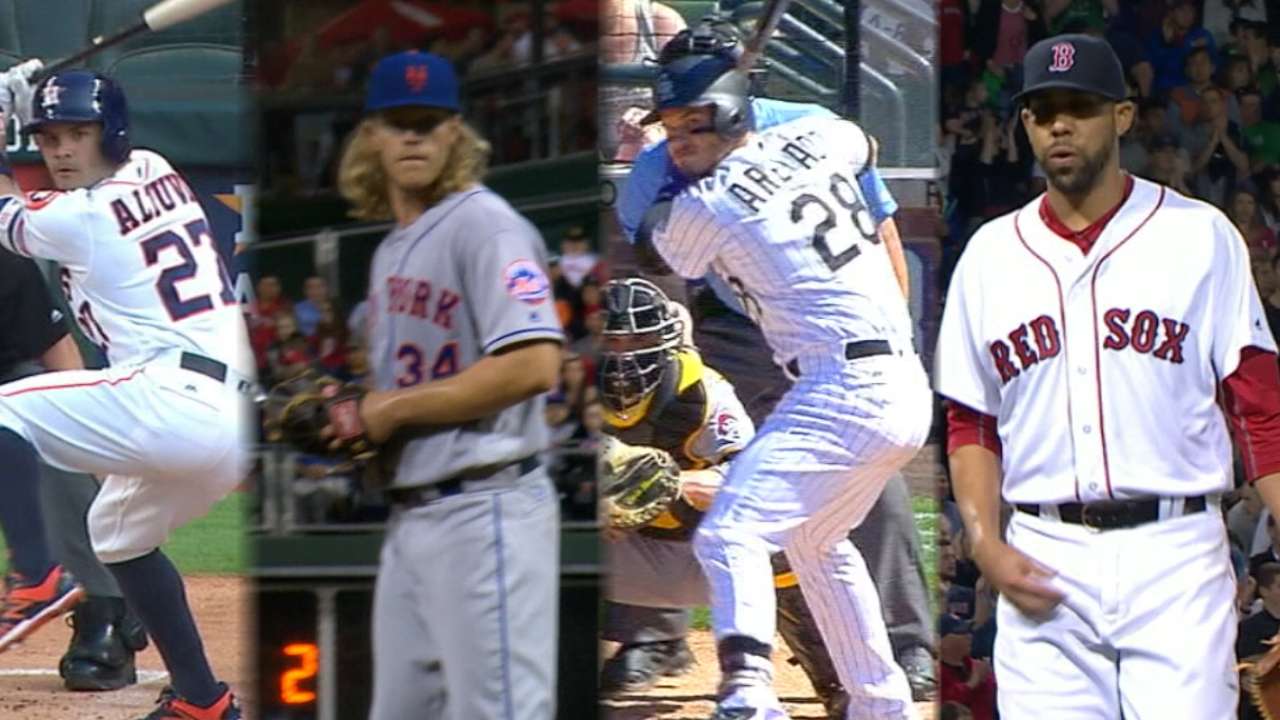 A lot has changed over the past few campaigns, with the home run ball launching a major comeback.
The numbers speak for themselves, with 5,610 pitches leaving the yard in 2016 -- 700-plus more than the year before (4,909). Such was the continuation -- not the start -- of a serious trend, the second consecutive season with homer rates on the rapid ascent. (A "mere" 4,186 were hit in '14, some 1,400 fewer than last year's collective tally.)
Such a climate change has confounded even the most prepared fantasy owner, unsure of what to next expect. But in the face of so much uncertainty has stood a constant helping hand, MLB.com's Fantasy Player Preview.
And once again in 2017, the Fantasy Player Preview -- which comprehensively chronicles more than 800 Major Leaguers, all within a click on your computer or mobile device -- can help set you up for fantasy success.
Each big league club is covered in the preview, your go-to source for write-ups, rankings, stats and videos about your hometown heroes. Before you dive in, let's break down the top 10 players for 2017.
1. Mike Trout, outfielder (Angels)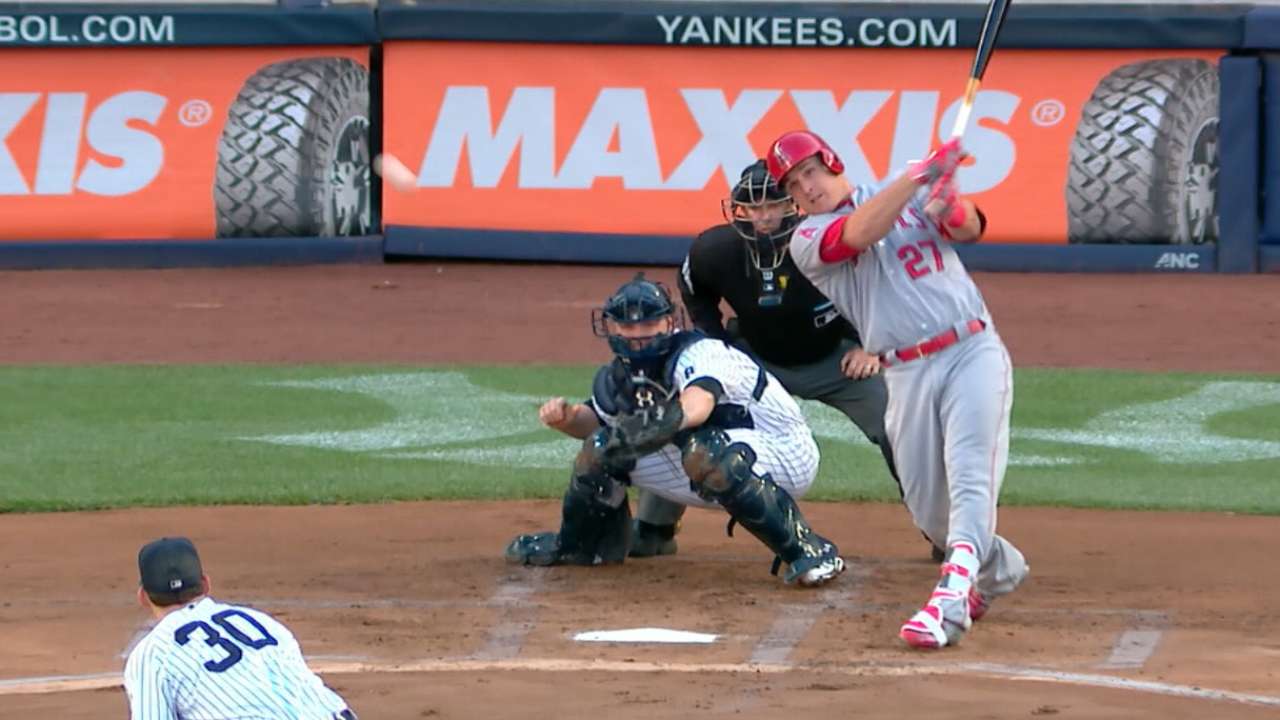 After ranking second in the 2016 MLB.com Fantasy Player Preview, Trout is back in the top spot -- which he also occupied from '13-15. Although his five-category contributions have fluctuated from season to season, the Angels outfielder has averaged 33 homers, 96 RBIs, 116 runs scored, 28 steals and a .310 batting mark since the outset of '12. Still just 25 years old, Trout is the safest and most spectacular asset in the game.
2. Mookie Betts, outfielder (Red Sox)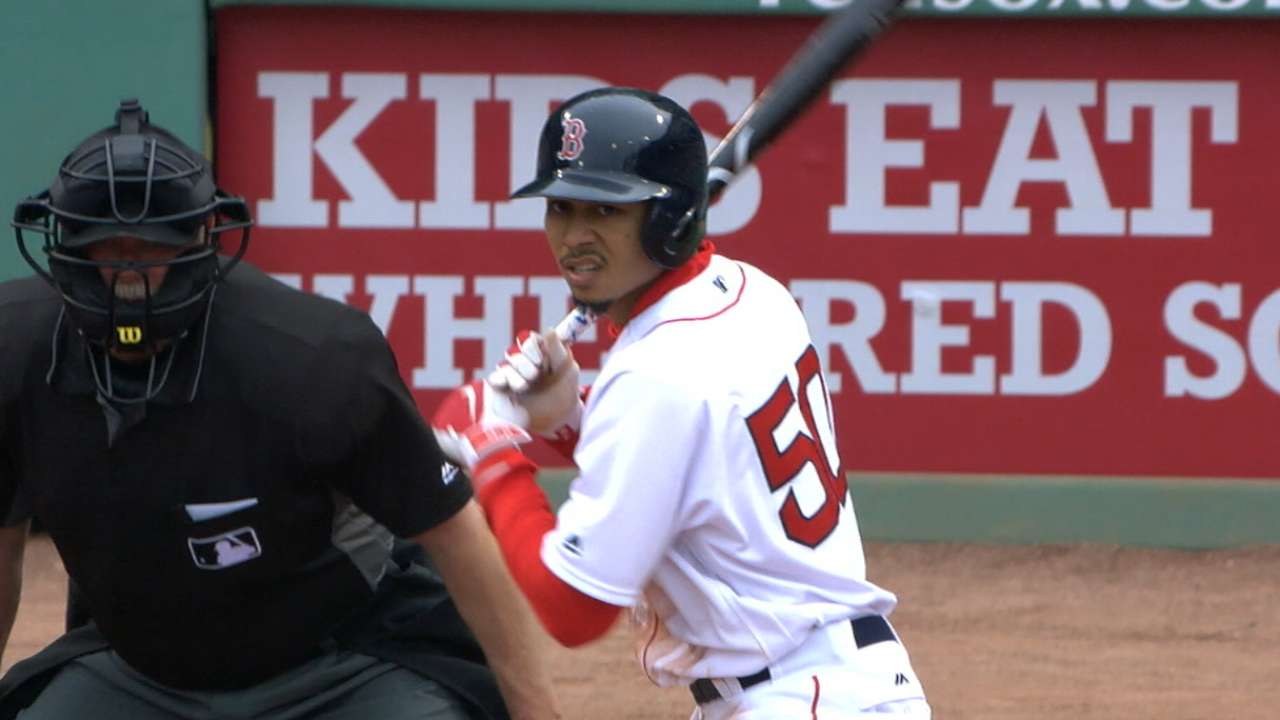 While Betts cannot match Trout's track record, his ceiling may be just as high. Regarded by many as the top overall fantasy asset in 2016, Betts will likely produce a lofty batting average with a substantial number of homers and steals this season. Furthermore, the outfielder should again top the century mark in both RBIs and runs scored as he bats in the heart of an ultra-productive Red Sox lineup.
3. Jose Altuve, second baseman (Astros)
After making the leap from seven homers in 2014 to 15 in '15, Altuve outdid himself last season -- belting a career-high 24 long balls. Slotted in the heart of a deep Astros lineup, the 26-year-old could use his improved power skills to produce triple-digit RBI and runs scored totals this season. And, as always, the reigning American League batting-title winner should be expected to rack up the hits and steals.
4. Kris Bryant, 3B/OF (Cubs)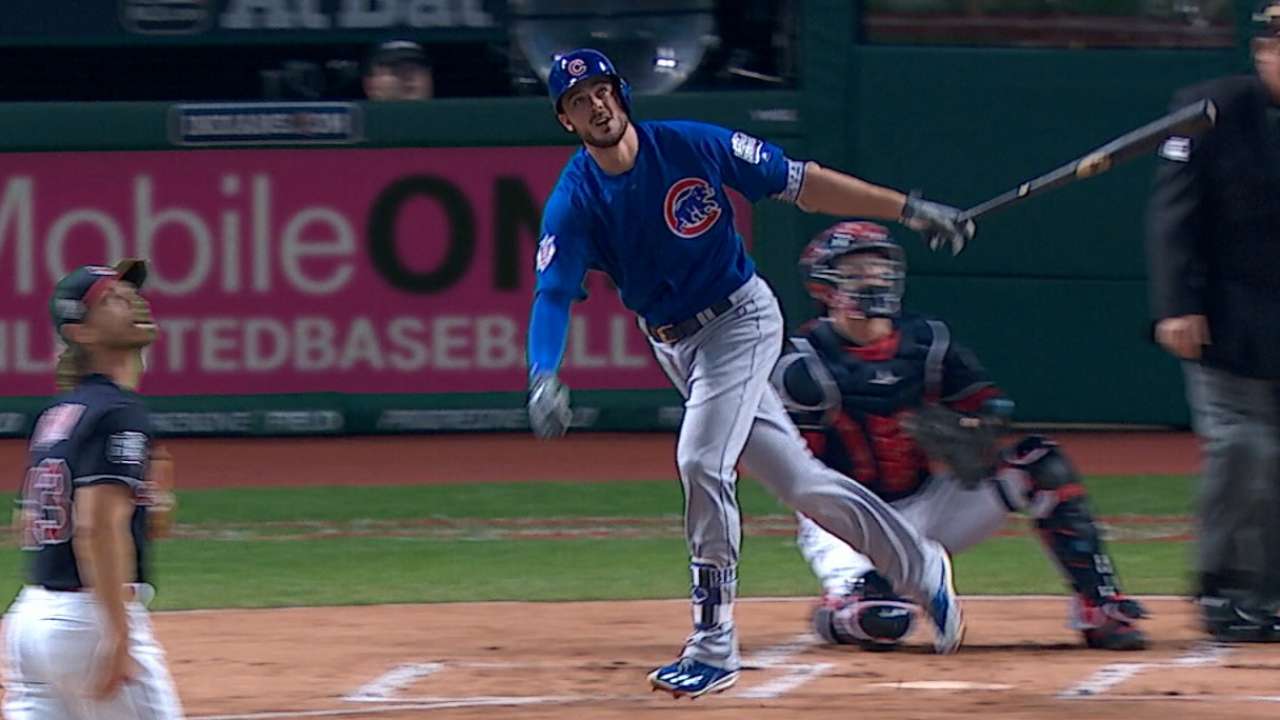 Bryant has quickly become one of baseball's brightest stars, following up a National League Rookie of the Year Award-winning season in 2015 by taking home the '16 NL MVP Award. With a penchant for producing hard contact and a lofty fly-ball rate, the 25-year-old slugger should be expected to remain among the game's top power hitters in '17. And with a premium spot in the Cubs' loaded lineup, he should easily deliver his second straight campaign with triple-digit RBI and run-scored totals.
5. Nolan Arenado, third baseman (Rockies)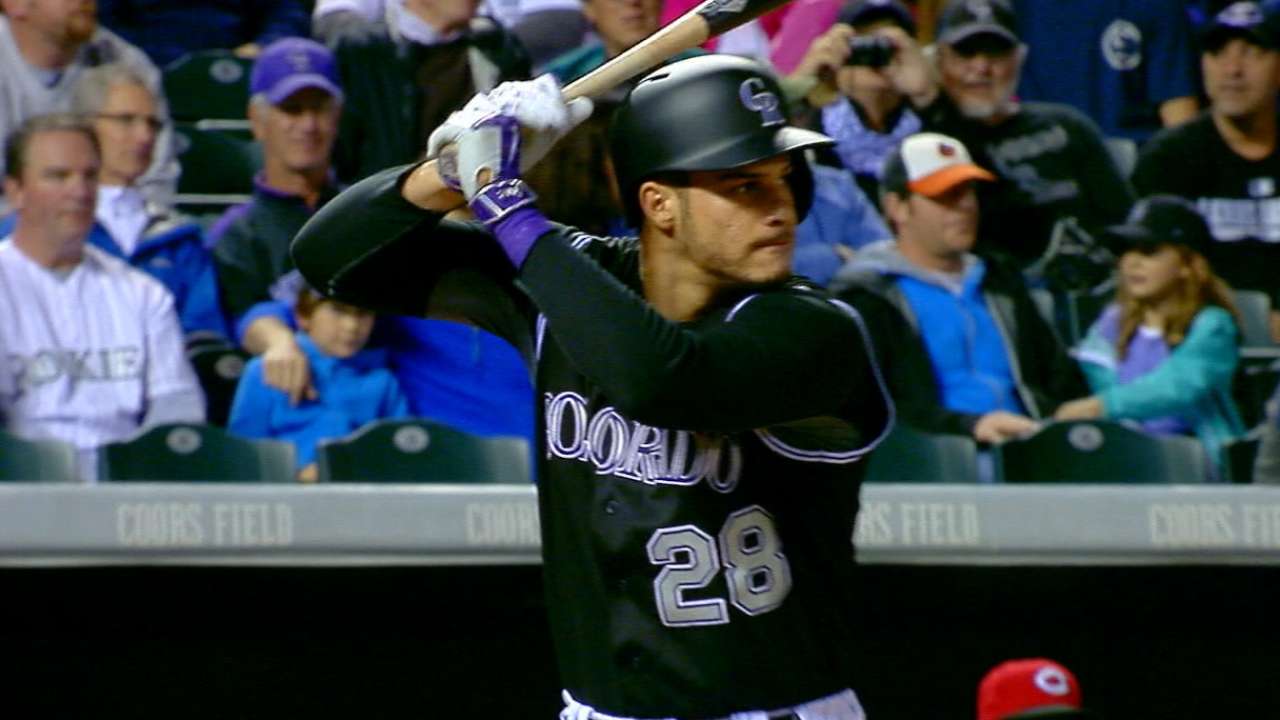 Arenado stands out in a deep pool of game-changing sluggers, ranking first among Major Leaguers in RBIs (263) and third in home runs (83) since the outset of 2015. The third baseman has also made strides to become a more well-rounded hitter, posting career-high marks in BB/K ratio (0.7), batting average (.294) and on-base percentage (.362) last year. Looking ahead to '17, Arenado could use his stellar skills and hitter-friendly home park to deliver another exceptional effort.
6. Paul Goldschmidt, first baseman (D-backs)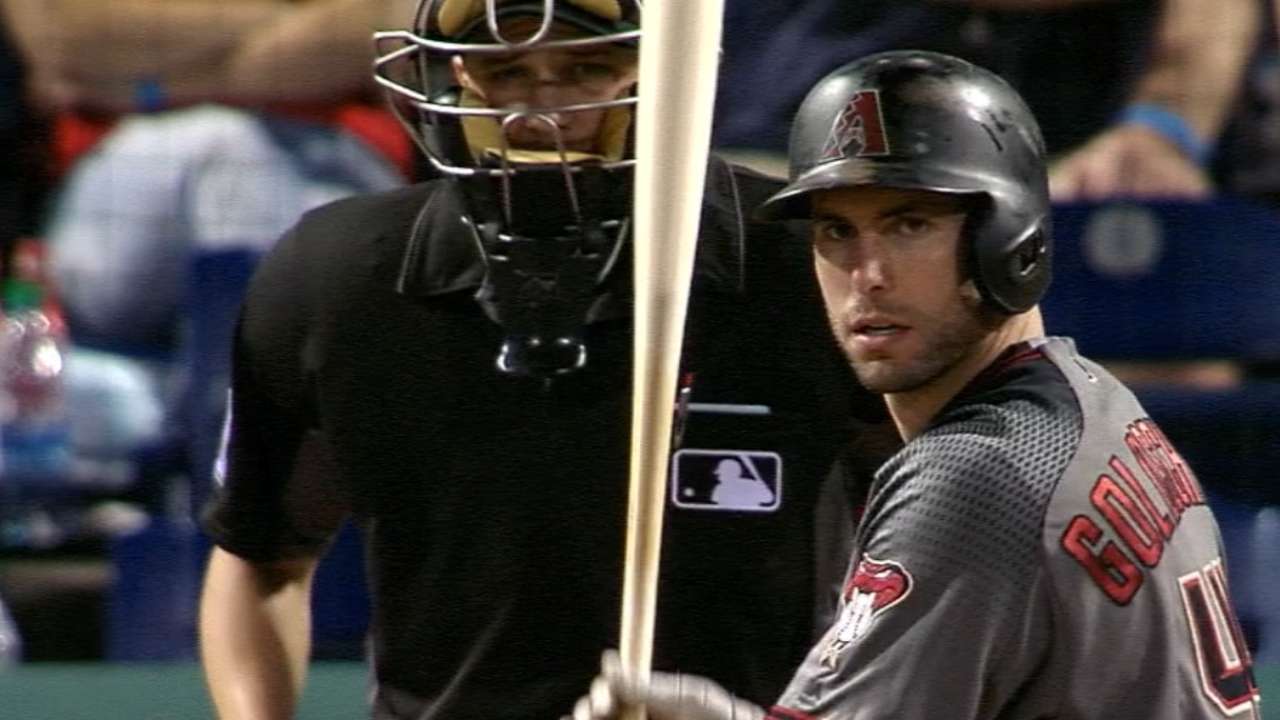 Though Goldschmidt posted an underwhelming homer total (24) relative to some of his positional peers in 2016, he made up for that with 95 RBIs, 106 runs scored, 32 steals and a .297 average. With the ability to consistently strike the ball well (lifetime 40.3 percent hard-hit rate), the first baseman could quickly rebound in the power department by raising last year's career-low 28.8 percent fly-ball rate. But even if he is unable to recoup his lost pop, Goldschmidt should use his versatile skill set to deliver incredible value in '17.
7. Clayton Kershaw, starter (Dodgers)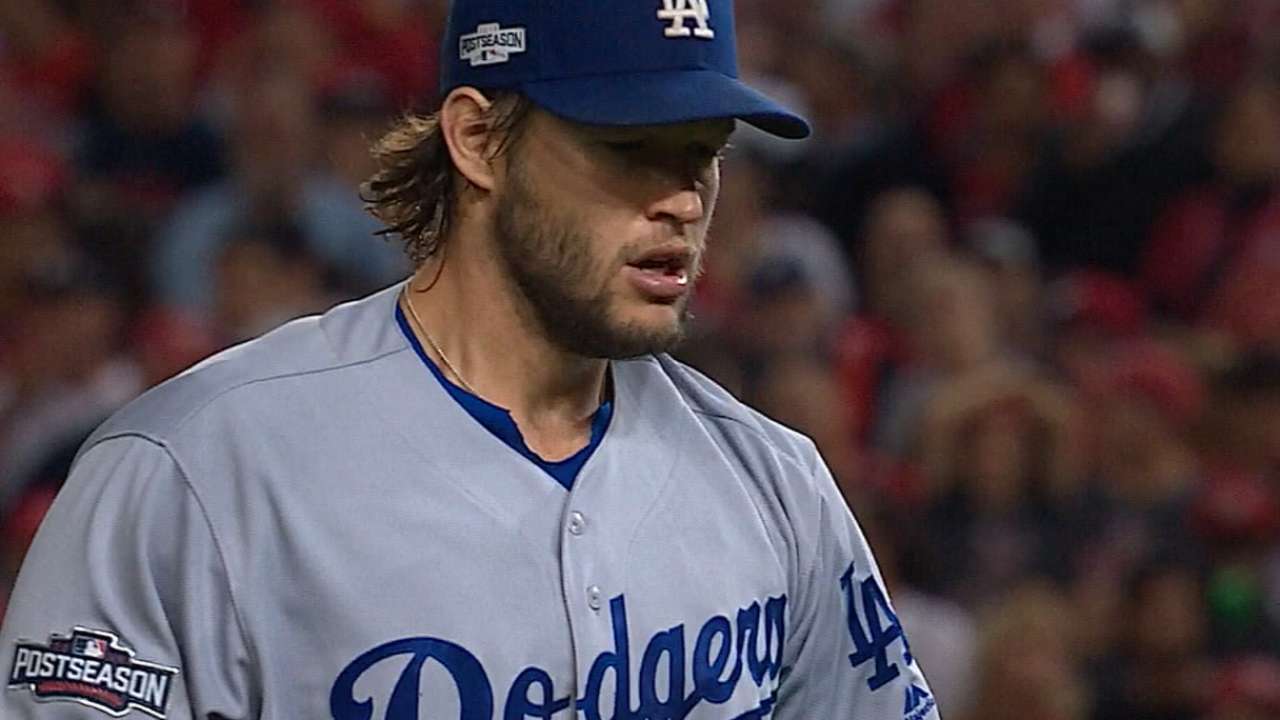 A healthy Kershaw might have the best chance of any Major Leaguer -- Trout included -- to finish 2017 atop the fantasy rankings. After all, the left-hander has produced a 1.88 ERA with a 0.86 WHIP and a 6.9 K/BB ratio since the outset of '13. But having logged fewer than 200 innings in two of the past three seasons, the left-hander will enter the '17 amid some durability concerns.
8. Bryce Harper, outfielder (Nationals)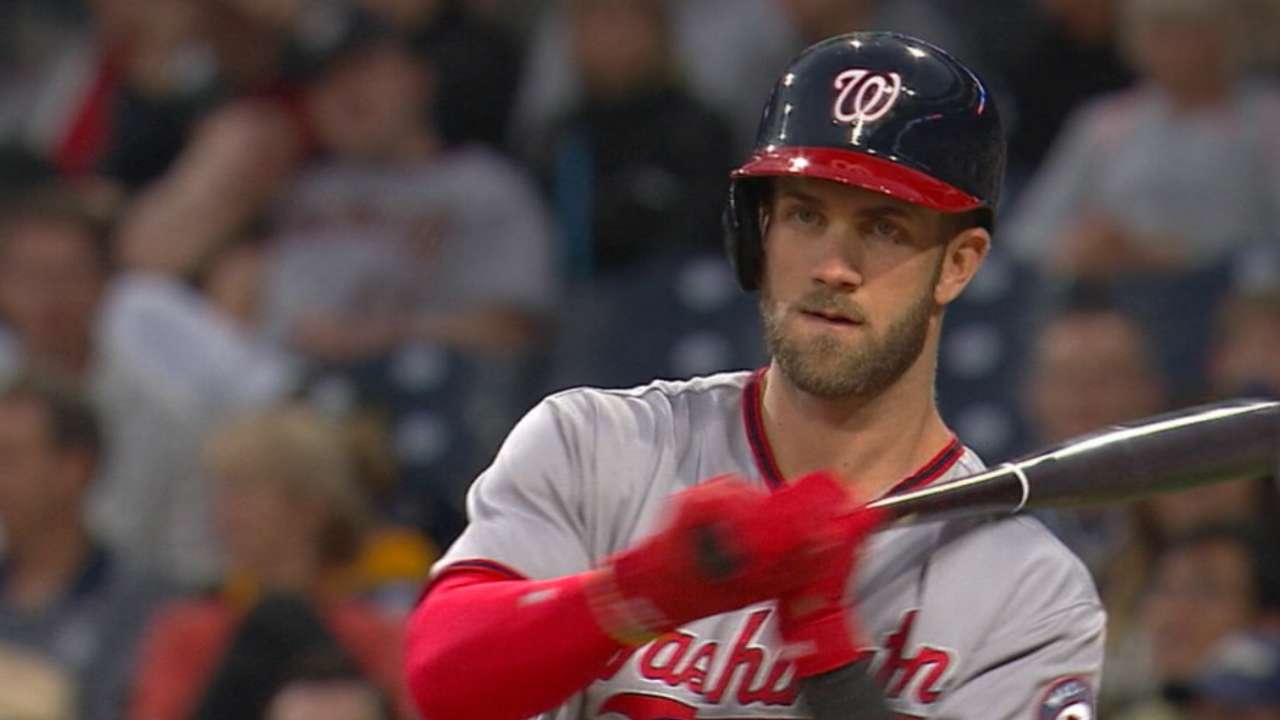 Even with solid stats -- including a career-high 21 steals -- Harper was arguably one of fantasy's biggest disappointments in 2016. After earning the No. 1 spot in MLB.com's '16 rankings on the heels of a magnificent '15 campaign (.330, 42 homers), the outfielder went on to record a .243 average with 24 long balls. But last year is over. Simply put, the 24-year-old still possesses one of the highest ceilings in the game.
9. Josh Donaldson, third baseman (Blue Jays)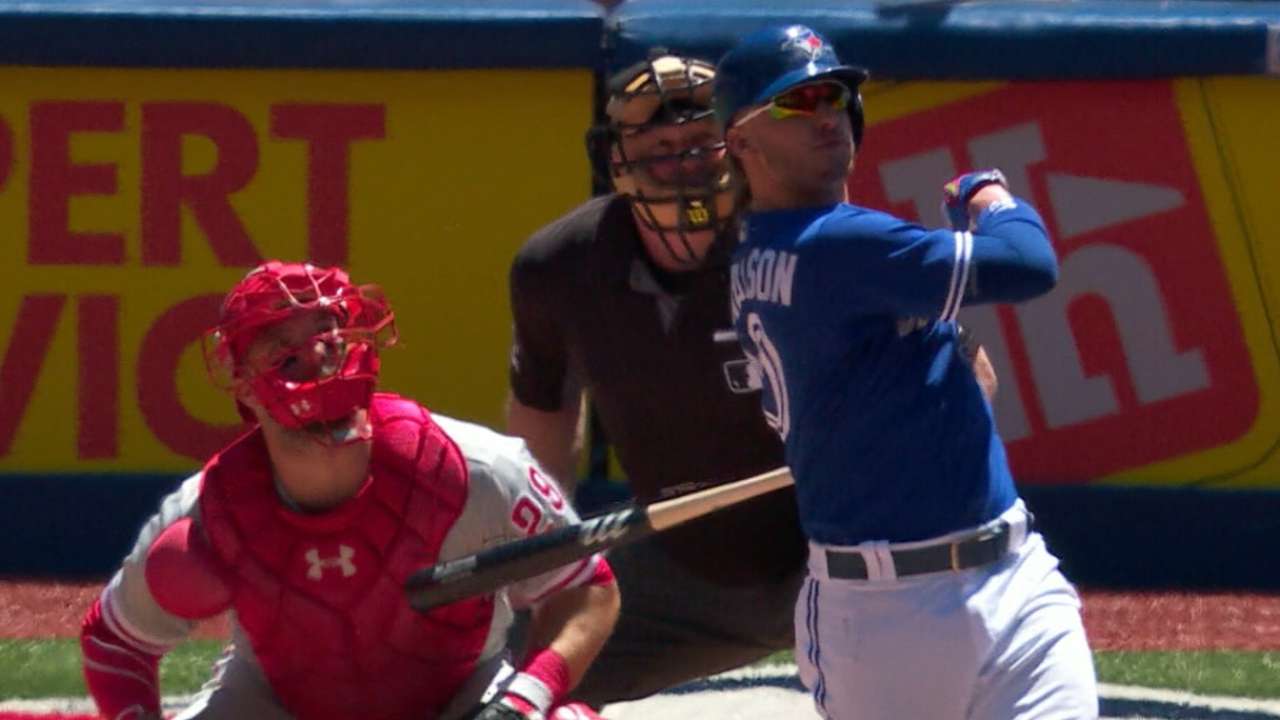 Since joining Toronto during the 2014-15 offseason, Donaldson is one of two players -- along with Arenado -- to rank among the top 5 Major Leaguers in runs scored (first), RBIs (fourth) and homers (fifth). With the help of his hitter-friendly home venue, the talented 31-year-old should combine plentiful counting numbers with excellent rate stats (.291/.387/.559 slash line over '15-16) again in '17.
10. Manny Machado, 3B/SS (Orioles)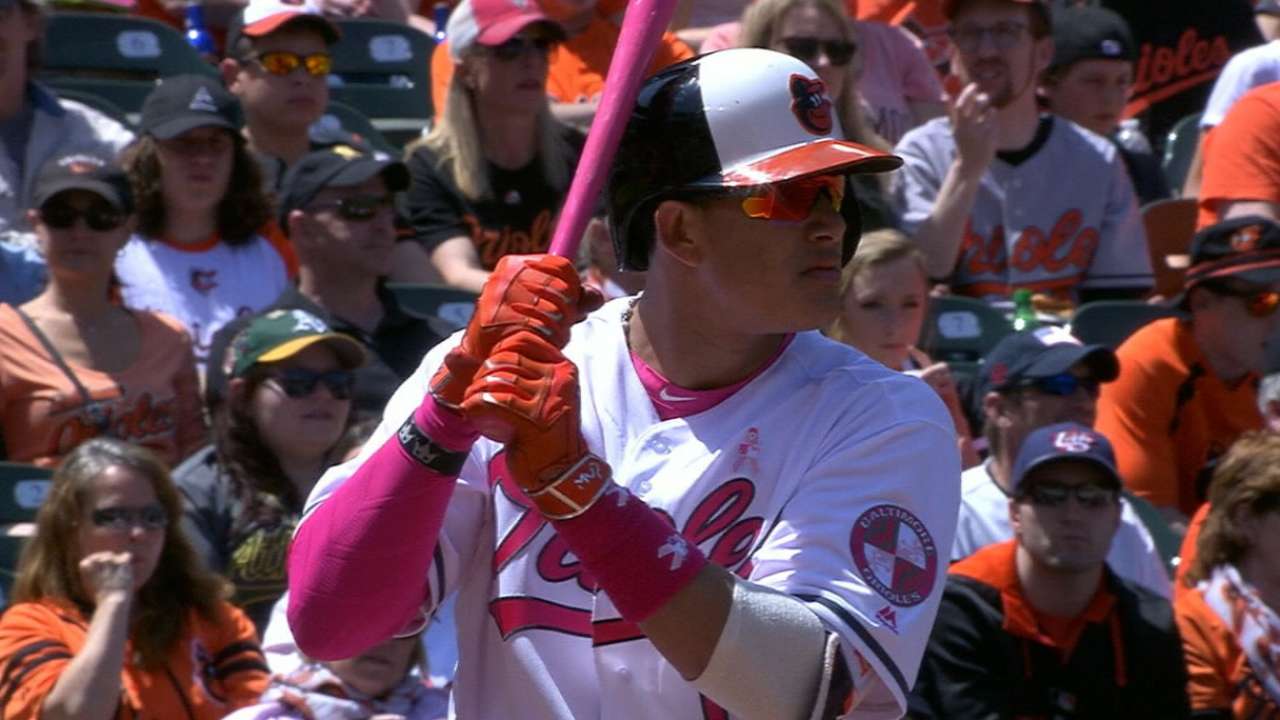 Though Machado fell from 20 steals in 2015 to none (in three attempts) last year, he counteracted that dropoff by continuing his ascent at the plate. In fact, the youngster produced career-best marks in roundtrippers (37), RBIs (96), runs scored (105) and batting average (.294). Even if he does not regain his aggressiveness on the bases, the 24-year-old should remain among the most productive players in baseball.
So there you have it, folks -- MLB.com's top 10 fantasy stars entering 2017. That's 10 down with more than 800 to go. But don't stop reading now, as the preview -- a living online magazine -- will feature daily updates throughout winter's end and deep into spring, all the way until Opening Day.
Fred Zinkie is the lead fantasy baseball writer for MLB.com. Follow him on Twitter at @FredZinkieMLB. This story was not subject to the approval of Major League Baseball or its clubs.