Who are the Top 5 all-time players from DC?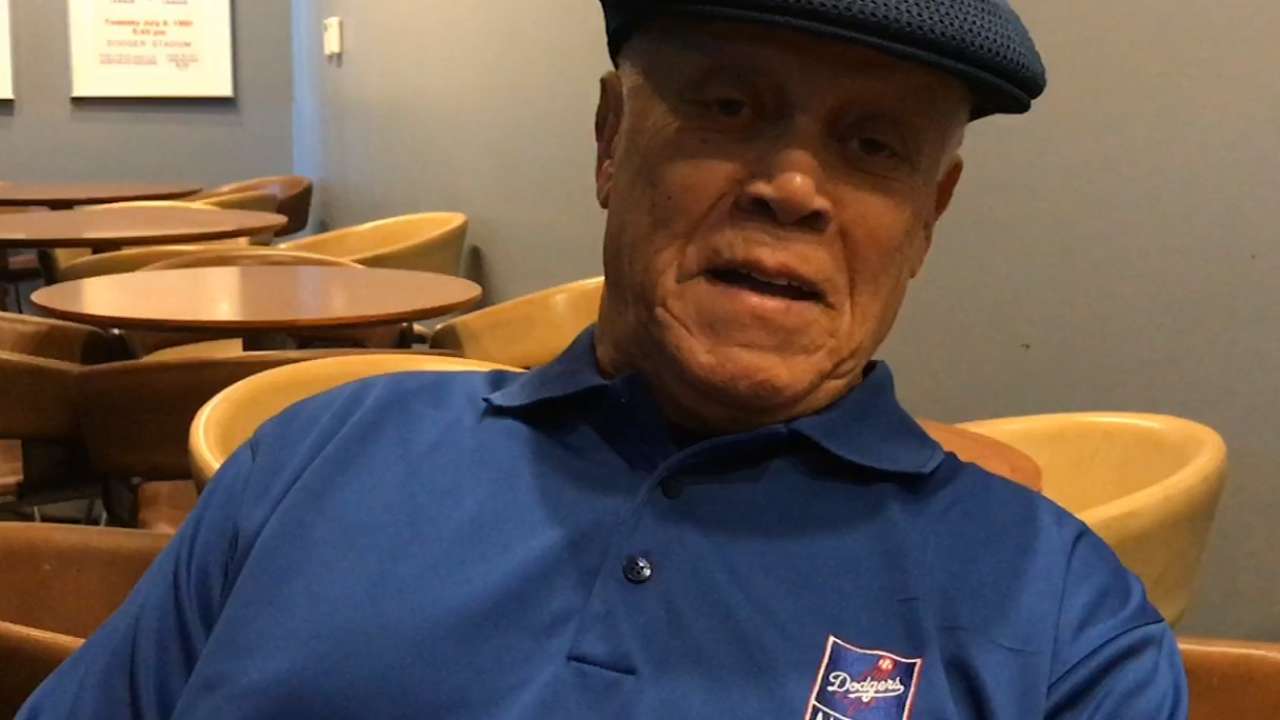 It's easy to tell which city your favorite baseball player represents; it's emblazoned across his chest 162 times every season. But what about the cities where players learned to turn on a fastball, where they played youth baseball, where they raised families? Where did history's best Major Leaguers come from, and which hailed from your neck of the woods?
Across MLB.com, we profiled all 27 Major League cities through the lens of the talent they've spawned. Players don't need to be born in the city to represent it. Inclusion criteria simply demands the player spent his formative years there, preferably high school, and that he did so within the city limits or in its surrounding areas.
Using career WAR as a guide* -- but also considering other factors, such as the era in which they played, postseason accomplishments, whether they played professionally in that city and Hall of Fame status -- we'll rank the best five players all-time from each city, list some excellent names that couldn't crack the top five and sprinkle in some current players, too.
• Who are the Top 5 players from other Major League cities?
The mission was to create as complete a historical picture of your city's baseball tradition -- and to as accurately honor its legends -- as possible.
* Baseball Reference version
Maury Wills
Born: Oct. 2, 1932
Accolades: 1962 National League MVP, five-time All-Star, two-time Gold Glove winner, six straight NL stolen-base titles, .281/.330/.331 line with 2,134 hits, 1,067 runs scored 71 triples and 586 stolen bases over 14 seasons, three-time World Series champion, 40 WAR
High school: Cardozo Senior High School, now Cardozo Education Campus
"Sonny" Wills, as he was known at the time, was a three-sport legend on the D.C. high school sports circuit in the late 1940s and early '50s, an all-city selection in baseball (as a pitcher), football and basketball. Wills settled on baseball and became one of MLB's most dynamic players of the 1960s. Spending 12 of his 14 seasons as a shortstop for the Los Angeles Dodgers, he led the NL in steals each year from 1960-65, set a single-season record 104 steals in '62 and is widely credited with reviving the stolen base as an offensive weapon after decades of dormancy.
Lu Blue
Born: March 5, 1897
Accolades: .287/.402/.401 line with 1,696 hits and 151 stolen bases over 13 seasons, received MVP votes four times, 37 WAR
High school: Hail Military School (Blairly, Md.)
One of the best fielding first baseman of his day, Blue grew up a rabid Washington Senators fan, often skipping school to attend games and facing punishment at home for doing so. He played 12 seasons for the Tigers, St. Louis Browns and White Sox from 1921-32, and one game for the Brooklyn Dodgers in '33. Blue's excellent .402 on-base percentage ranks seventh among all players during the 1920s, behind six Hall of Famers.
Blue served in World War I, visited President Eisenhower at the White House in 1953 and is buried in Arlington National Cemetery.
Art Devlin
Born: Oct. 16, 1879
Accolades: .269/.364/.338 hitter with 285 stolen bases over 10 seasons, 1905 World Series champion, 1905 NL stolen-base title, 37 WAR
High school: Unknown
A speedy, solid hitter of the Dead Ball Era with a fiery reputation, Devlin was known as one of the best third basemen in New York Giants history. He stole 59 bases in 1905 and 257 over the first seven years of his career, all with New York. Devlin attended Georgetown University and is buried in Congressional Cemetery in Washington.
Don Money
Born: June 7, 1947
Accolades: Four-time All-Star, .261/.328/.406 line with 176 home runs over 16 seasons, American League leader in at-bats in 1974, 37 WAR
High school: La Plata (La Plata, Md.)
One of the best fielding third basemen of the 1970s, Money ranks among the Brewers' all-time leaders in games, at bats, runs, hits, doubles and walks. He enjoyed his best season in 1977 with the Brewers, when he hit .279 with 25 home runs, 83 RBIs and a 122 OPS+. He was raised in the Washington suburbs.
Milt Thompson
Born: Jan. 5, 1959
Accolades: Twice received NL MVP Award votes, a .274/.335/.372 hitter with 214 stolen bases over 13 seasons, 19 WAR
High school: Magruder (Rockville, Md.)
Thompson was born in Washington, ventured just past the city limits for high school and returned to attend Howard University. A second-round pick by the Braves in 1979, Thompson played 13 seasons for the Braves, Phillies, Cardinals, Astros, Dodgers and Rockies. He became known for a series of highlight-reel catches in the early '90s after leaping over the outfield wall to rob several home runs. Thompson also set a Phillies franchise World Series record with five RBIs in Game 4 of the 1993 Fall Classic.
Honorable mention: Clay Kirby, Johnny Klippstein, Doc White
Active players: Justin Bour, Emmanuel Burris, L.J. Hoes
Joe Trezza is a reporter for MLB.com. This story was not subject to the approval of Major League Baseball or its clubs.