Who are the top 5 all-time players from NY?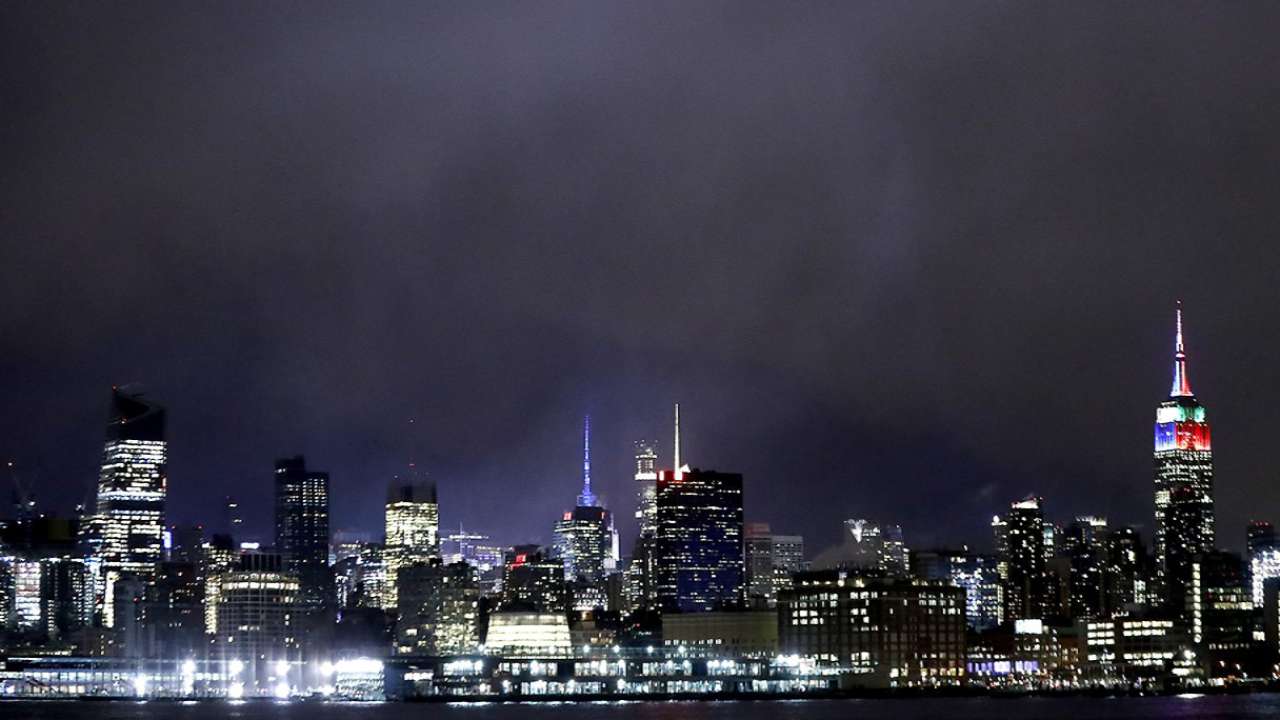 It's easy to tell which city your favorite baseball player represents: it's likely your city, and it's emblazoned across his chest 162 times every season. But what about the cities where players learned to turn on a fastball, where they played youth baseball, where they raised families? Where did history's best players come from, and which hailed from your neck of the woods?
Across MLB.com, we profiled all 27 Major League cities through the lens of the talent they've spawned. Players don't need to be born in the city to represent it. Inclusion criteria simply demands the player spent his formative years there, preferably high school, and that he did so within the city limits or in its immediate surrounding areas.
• Who are the Top 5 players from other Major League cities?
Using career WAR as a guide* -- but also considering other factors, such as the era, postseason accomplishments, if they played professionally in that city and Hall of Fame status -- we'll rank the best five players all-time from each city, list some excellent names that couldn't crack the top five and sprinkle in some current players, too.
The mission was to create as complete a historical picture of your city's baseball tradition -- and to as accurately honor its legends -- as possible.
*(Baseball Reference version)
Lou Gehrig
Born: June 19, 1903 (died June 2, 1941)
Accolades: Two-time American League MVP Award winner, seven-time All-Star, six-time World Series champion, 1934 AL Triple Crown winner, three-time home run champion, member of MLB All-Century Team, member of MLB All-time Team, .340/.447/.632 slash line with 493 home runs, six World Series titles, 112 WAR, inducted into Hall of Fame in 1939.
High school: HS of Commerce (Manhattan)
The Iron Horse was a New Yorker through and through. The son of German immigrants, Gehrig was born in the Yorkville section of Manhattan. He attended grade school in Washington Heights and high school on the Upper West Side before enrolling at Columbia University. Gehrig starred for the Lions, hitting legendary home runs that landed on busy city streets, before signing with the Yankees for $1,500 in 1923.
Just a few miles from where he grew up, Gehrig became one of the best players -- and maybe the best truly homegrown player -- of all time. His numbers are eye-popping, but even they're dwarfed by the tragic illness that came to define his career and life. Long a model of excellence and consistency, Gehrig was diagnosed with amyotrophic lateral sclerosis at age 35. He died of the disease two years later, in the Bronx.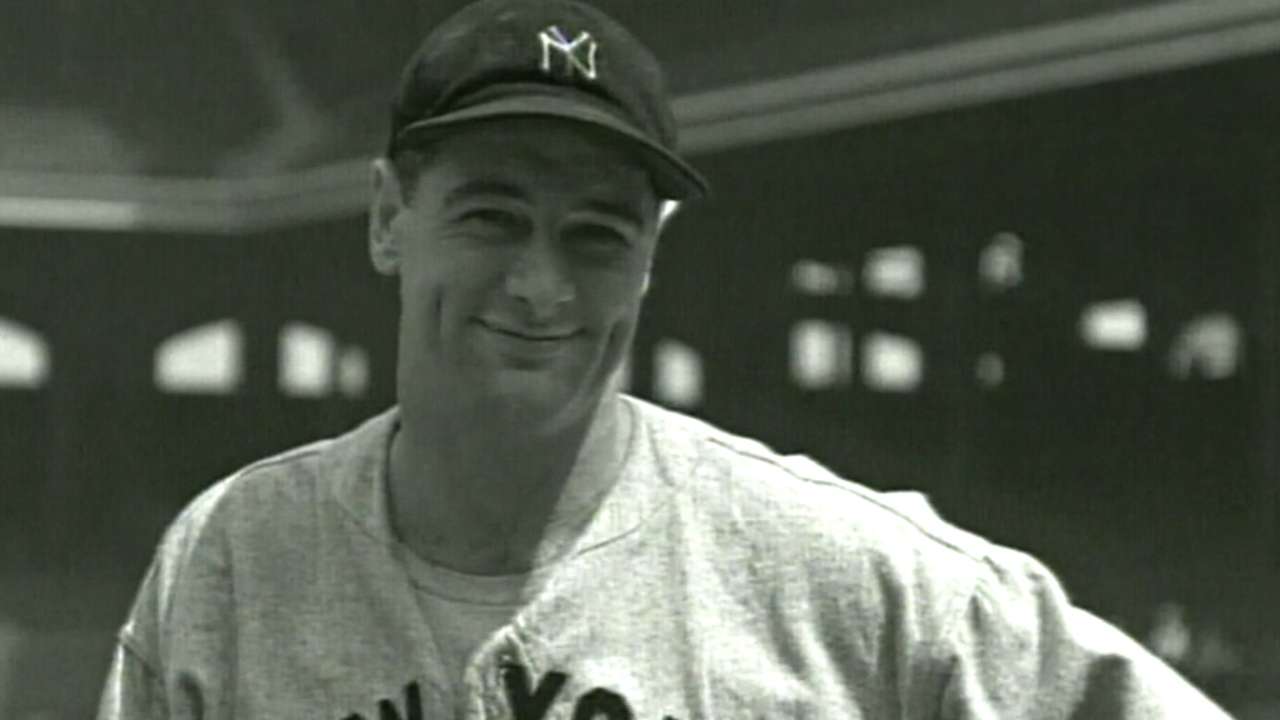 Hank Greenberg
Born: Jan. 1, 1911 (died Sept. 4, 1986)
Accolades: Two-time AL MVP Award winner, four-time All-Star, two-time World Series champion, four home run titles, four RBI titles, .313/.412/.605 slash line over 13 seasons, two World Series titles, 58 WAR, inducted into Hall of Fame in 1956.
High school: James Monroe (Bronx)
Greenberg was born and attended high school in the Bronx before enrolling at New York University in Manhattan for college, meaning he was long on display for the hometown Yankees to scout him. They tried to acquire him for years, offering Greenberg big money to sign after high school. But Greenberg didn't want to fight Gehrig for the first-base job, so he signed with the Tigers instead. The Yankees often tried to trade for him during his superstar days in Detroit, where Greenberg became baseball's first Jewish superstar and one of the game's all-time greats.
Whitey Ford
Born: Oct. 21, 1928
Accolades: 1961 AL Cy Young Award winner, eight-time All-Star, six-time World Series champion, 1961 World Series MVP, 236-106 record with a 2.75 ERA, three win titles, two ERA titles, 54 WAR, inducted to Hall of Fame in 1974.
High school: Aviation Tech (Manhattan)
Ford was born in Manhattan and moved to Astoria, in Queens, as a boy, before shuttling back to Manhattan for high school. After that, he spent his entire career in the Bronx. "I've been a Yankee for 53 years," Ford once said. "And I'll be a Yankee forever." He's also been a New Yorker for 88 years and counting.
Sandy Koufax
Born: Dec. 30, 1935
Accolades: Three-time National League Cy Young Award winner, 1963 NL MVP Award winner, six-time All-Star, five-time NL ERA champ, four-time World Series champion, 165-87 record with a 2.76 ERA, 53 WAR, inducted into Hall of Fame in 1972.
High school: Lafayette (Brooklyn)
Koufax was born in Brooklyn and attended high school in Bath Beach, a neighborhood in the southwest section of the borough. He left briefly to attend the University of Cincinnati on a basketball scholarship, and he hoped to be an architect. Instead, he returned to Brooklyn after just one year to sign with the Dodgers. Koufax lived in the Borough Park neighborhood as a player, not far from the neighborhood of Flatbush, which housed Ebbets Field.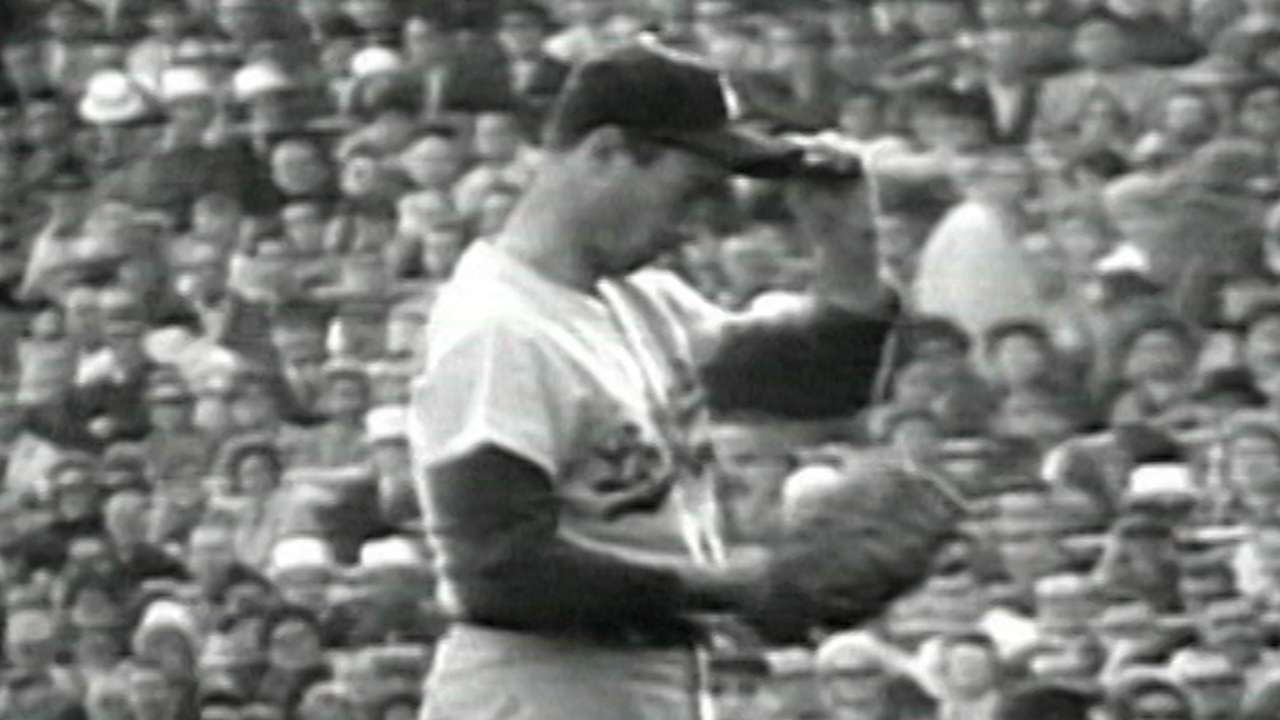 Rod Carew
Born: Oct. 1, 1945
Accolades: 1977 AL MVP Award winner, 1967 AL Rookie of the Year Award winner, 18-time All-Star, seven-time batting champion, .328/.393/.429 slash line with 3,053 hits over 19 seasons, 81 WAR, elected to Hall of Fame in 1991.
High school: George Washington (Manhattan)
Carew was born in Panama and didn't move to New York until his teenage years. But he qualifies as a New Yorker because New York is where his skills were discovered. Carew learned the game in Central America, using a broomstick as a bat and bottle caps for balls. He had better equipment in New York, where he played for the semi-pro Bronx Cavaliers as a teenager instead of his high school, which now boasts a renowned baseball program.
Honorable mentions: Rich Aurillia, Craig Biggio**, Bobby Bonillia, John Candelaria, Rocky Colavito, Eddie Collins**, Tony Cuccinello, Tommy Davis, Shawn Dunston, John Franco, Frankie Frisch**, Sid Gordon, Waite Hoyt**, Eddie Lopat, Turk Lown, Hank Majeski, Frank Malzone, Jason Marquis, Lee Mazzilli, Frank Menechino, Ben Oglivie, Rico Petrocelli, Manny Ramirez, Willie Randolph, Phil Rizzuto**, Ken Singleton, Bobby Thomson, Joe Torre**, Frank Viola, Devon White, Carl Yastrzemski**, Eddie Yost
Active players: Pedro Alvarez, Mike Baxter, Dellin Betances, James Jones, Tom Koehler, Steven Matz, Adam Ottavino, Joe Panik, T.J. Rivera, Marcus Stroman
**(Indicates a member of the National Baseball Hall of Fame)
Joe Trezza is a reporter for MLB.com. This story was not subject to the approval of Major League Baseball or its clubs.