Which all-time greats hail from Tampa?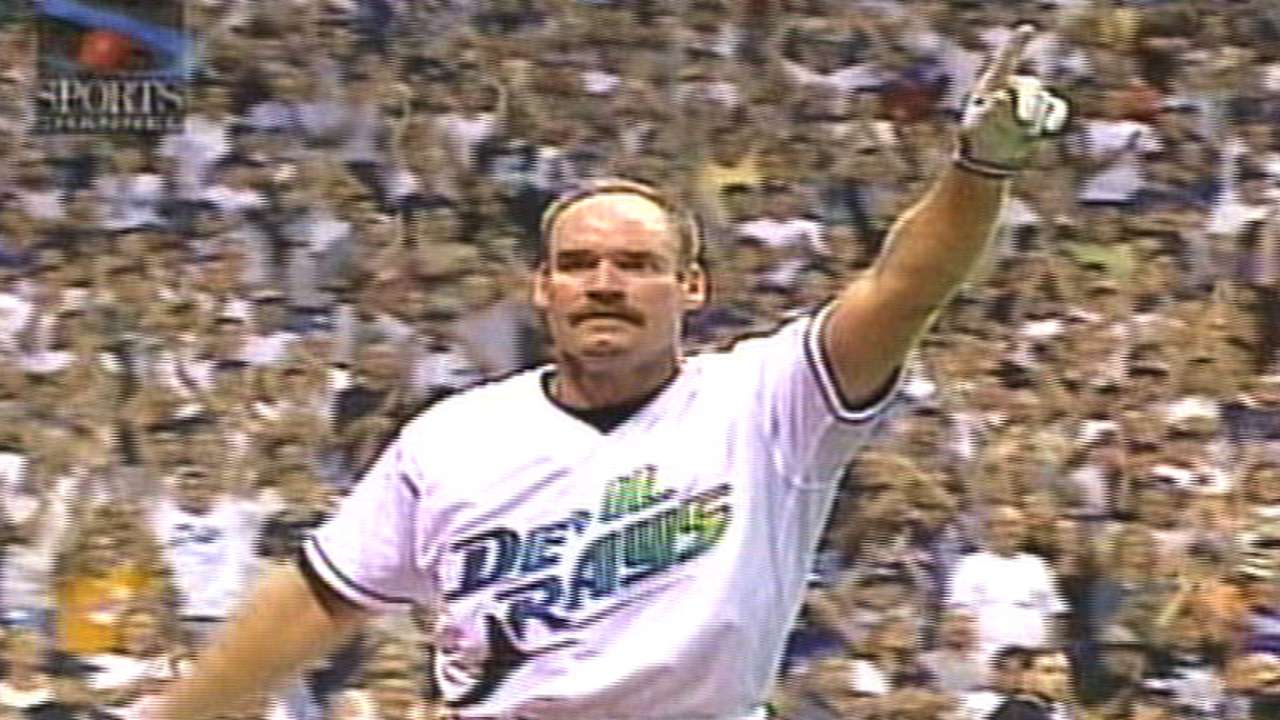 It's easy to tell which city your favorite baseball player represents: It's likely your city, and it's emblazoned across his chest 162 times every season. But what about the cities where players learned to turn on a fastball, where they played youth baseball, where they raised families? Where did history's best players come from, and which hailed from your neck of the woods?
Across MLB.com, we profiled all 27 Major League cities through the lens of the talent they've spawned. Players don't need to be born in the city to represent it. Inclusion criteria simply demands the player spent his formative years there, preferably high school, and that he did so within the city limits or in its immediately surrounding areas.
Using career WAR as calculated by Baseball-Reference as a guide -- but also considering other factors, such as the era they played, postseason accomplishments, if they played professionally in that city and Hall of Fame status -- we'll rank the best five players all-time from each city, list some excellent names that couldn't crack the top five, and sprinkle in some current players too. The mission was to create as complete a historical picture of your city's baseball tradition -- and to as accurately honor its legends -- as possible.
• Who are the Top 5 players from other Major League cities?
Wade Boggs
Born: June 15, 1958
Accolades: 12-time All-Star, five-time American League batting champion, eight-time Silver Slugger, two-time Gold Glove Award winner, 1996 World Series champion, .328/ 415/.443 hitter with 3,010 hits over 18 seasons, 91.1 WAR, inducted into Hall of Fame in 2005
High school: H.B. Plant
The player who became the first face of Tampa Bay's first baseball franchise was born in Omaha, Neb., the son of a military father who moved his family around the country. When Win Boggs retired, he moved his family to Tampa, where his son, Wade, blossomed into a two-sport star at H.B. Plant. Wade was offered a scholarship to play football at South Carolina, but he stayed with baseball and became one of the best pure hitters of all time. He finished his Hall of Fame career with the Devil Rays.
Gary Sheffield
Born: Nov. 18, 1968
Accolades: Nine-time All-Star, five-time Silver Slugger, 1992 National League batting champion, '97 World Series champion, .292/.393/.514 hitter with 509 home runs over 22 seasons, 60.3 WAR
High school: Hillsborough
Sheffield grew up in Belmont Heights, learning to hit fastballs from his uncle, Dwight Gooden, who was just a few years older than him. At age 12, he led his neighborhood Belmont Heights Little League to a Little League World Series title. And a few years later, he grew into one of the best prospects in the country.
Sheffield became an enigmatic player, but he was a ferocious hitter. There were few holes in his distinctive lashing swing. Sheffield is just one of four right-handed-hitting members of the 500-homer club with more walks (1,475) than strikeouts (1,171).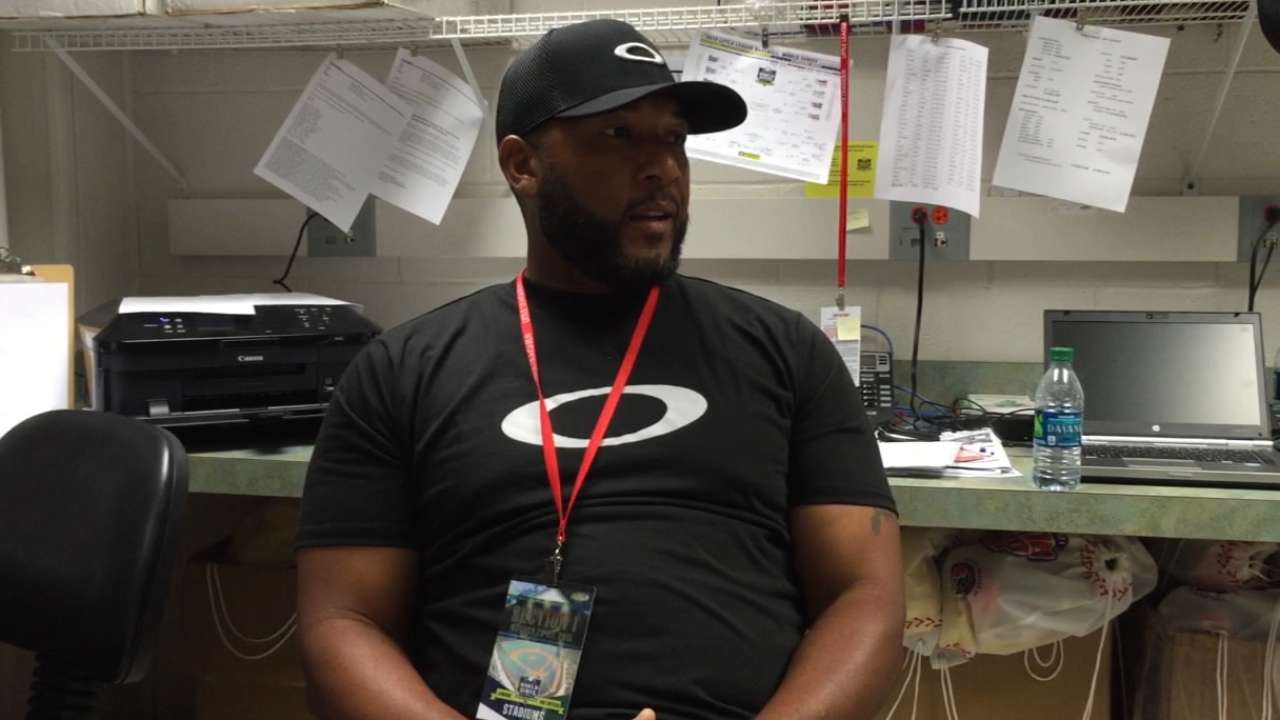 Fred McGriff
Born: Oct. 31, 1963
Accolades: Five-time All-Star, three-time Silver Slugger, two-time league home run champion, 1995 World Series champion, '94 All-Star Game MVP, .284/.377/.509 hitter with 493 home runs over 19 seasons, 52.4 WAR
High school: Jefferson
The "Crime Dog" grew up a few blocks from Al Lopez Field, the Reds' longtime Spring Training facility (closed in 1987) and played in the West Tampa Little League. As a professional, he became the first modern player to lead the both leagues in home runs.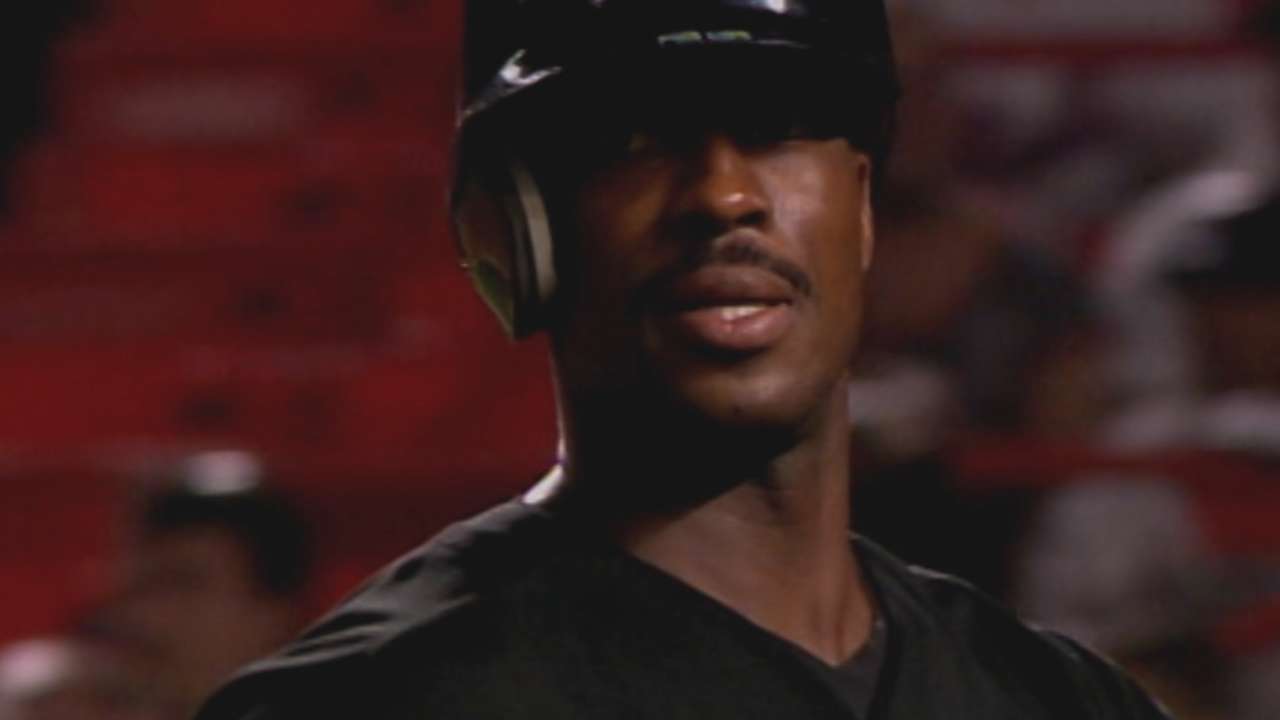 Dwight Gooden
Born: Nov. 16, 1964
Accolades: 1985 NL Cy Young Award winner, '84 NL Rookie of the Year Award winner, four-time All-Star, '92 Silver Slugger, three-time World Series champion, threw no-hitter in 1996, won '85 pitching Triple Crown, two-time MLB strikeout champion, 194-112 with 3.51 ERA over 16 seasons, 48.2 WAR
High School: Hillsborough
Gooden honed his otherworldly talent in the West Tampa projects, at West Tampa Little League and on semipro softball teams before blossoming into one of the best prospects in the country. He was exposed early to the influences that eventually derailed his career.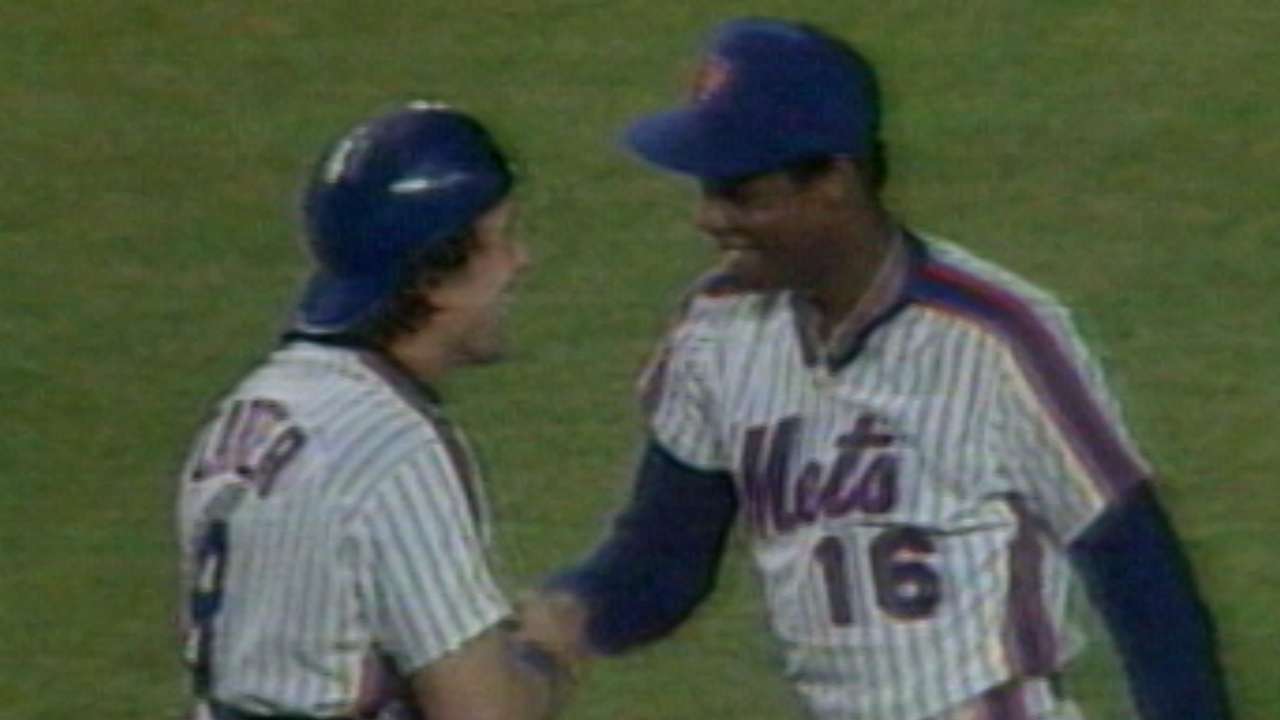 Luis Gonzalez
Born: Sept. 3, 1967
Accolades: Five-time All-Star, 2001 Silver Slugger, '01 World Series champion, 1999 NL hit champion, .283/.367/.479 hitter with 354 home runs over 19 seasons, 51.5 WAR
High school: Jefferson
Gonzalez's baseball career peaked in 2001, when he hit 57 homers for the World Series champion D-backs, but it began in West Tampa. He graduated high school with fellow future big leaguer Tino Martinez and played sandlot ball for an organization that included Lou Piniella, Tony La Russa and Sheffield as alumni.
Jose Fernandez
Born: July 31, 1992 (died Sept. 25, 2016)
Accolades: 2013 NL Rookie of the Year Award winner, two-time All-Star, 38-17 with a 2.58 ERA over four seasons, 13.2 WAR
High school: Braulio Alonso
Most of these lists highlight five players -- this list highlights six. That's because special room had to be made for Fernandez, the young superstar who tragically passed away in a boat accident in 2016. Fernandez became a star in Miami, but he initially settled in Tampa after defecting from his native Cuba.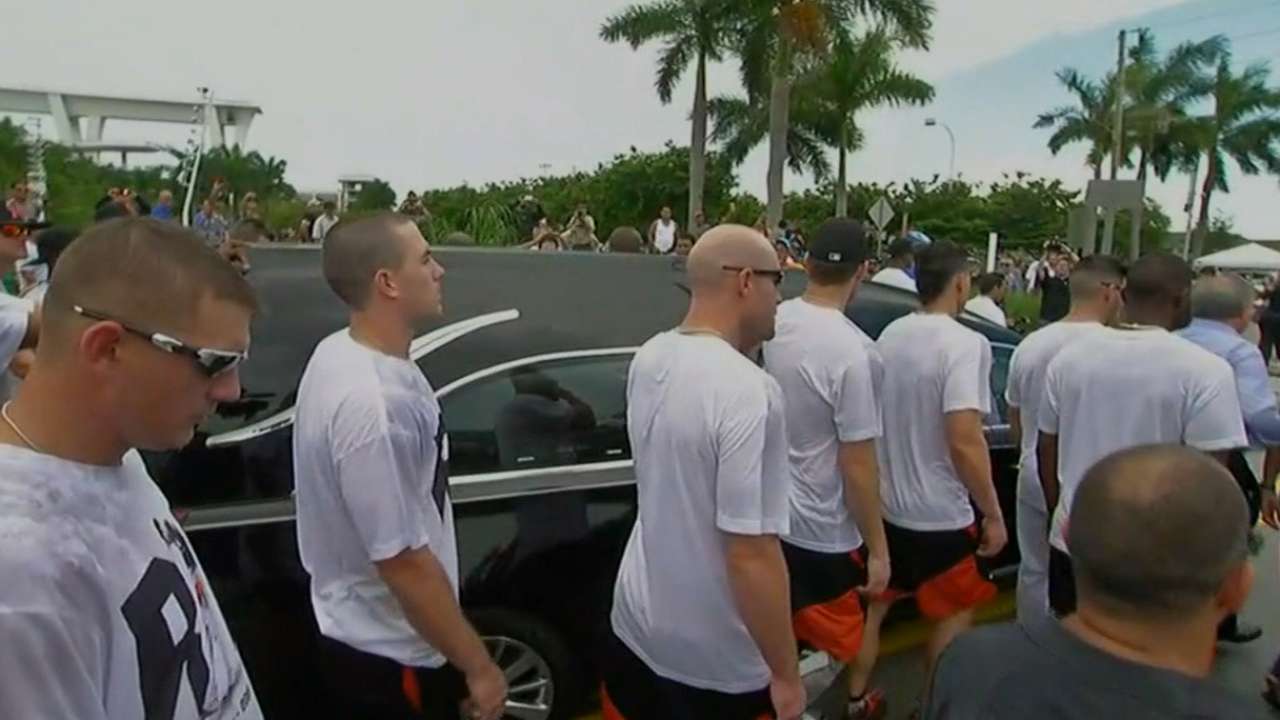 Honorable mentions: Kurt Abbott, Jose Alvarez, Derek Bell, Kevin Cash, Ed Charles, Tim Crews, Carl Everett, Chone Figgins, Steve Garvey, Danny Graves, Mike Heath, John Hudek, Howard Johnson, La Russa**, Al Lopez**, Dave Magadan, Tino Martinez, Lance McCullers Sr., Brian McRae, Rich Monteleone, Chris Perez, Lou Piniella, Brad Radke, Chris Ray, Jody Reed, Carlos Reyes, Tom Walker
Active players: Tyler Clippard, Chris Coghlan, Ian Desmond, Sam Dyson, Mychal Givens, Matt Joyce, Lance McCullers, Ryan Raburn, Denard Span, Preston Tucker, Ryan Webb, Bobby Wilson
**(Indicates a member of the National Baseball Hall of Fame)
Joe Trezza is a reporter for MLB.com. This story was not subject to the approval of Major League Baseball or its clubs.