Who are the Top 5 all-time players from KC?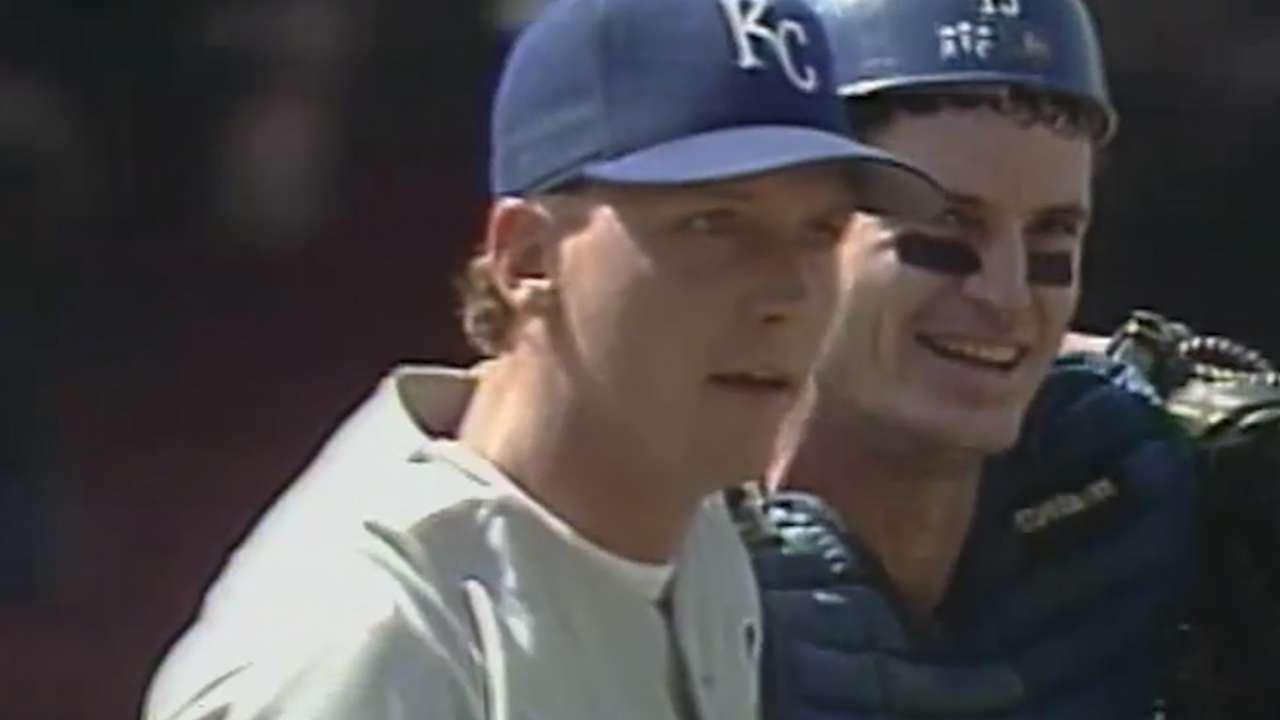 It's easy to tell which city your favorite baseball player represents: it's likely your city, and it's emblazoned across his chest 162 times every season. But what about the cities where players learned to turn on a fastball, where they played youth baseball, where they raised families? Where did history's best players come from, and which hailed from your neck of the woods?
Across MLB.com, we profiled all 27 Major League cities through the lens of the talent they've spawned. Players don't need to be born in the city to represent it. Inclusion criteria simply demands the player spent his formative years there, preferably high school, and that he did so within the city limits or in its immediately surrounding areas.
Using career WAR as a guide* -- but also considering other factors, such as the era they played, postseason accomplishments, if they played professionally in that city, and Hall of Fame status -- we'll rank the best five players all-time from each city, list some excellent names that couldn't crack the top five, and sprinkle in some current players too.
• Who are the Top 5 players from other Major League cities?
The mission was to create as complete a historical picture of your city's baseball tradition -- and to as accurately honor its legends -- as possible.
*(Baseball Reference version)
Albert Pujols
Born: Jan. 16, 1980
Accolades: Three-time MVP, 2001 National League Rookie of the Year, 10-time All-Star, six-time Silver Slugger, two-time Gold Glove Award winner, two-time Hank Aaron Award winner, two-time World Series champion, 2003 NL batting champion, two home run titles, career .309/.392/.573 hitter with 591 home runs over 16 seasons, 87 WAR
High school: Fort Osage (Independence)
The first 10 years of Pujols' career make up one of the best decades of hitting in baseball history, and if he's not already considered an all-time great, he'll retire as one. So why did one of the best hitters ever fall to the 13th round of the 1999 Draft, with 401 players selected before him?
Part of that was Pujols' relative anonymity coming out of Maple Woods Community College in north Kansas City. Pujols was born and raised in the Dominican Republic, but he immigrated to New York City as a young teen, then he moved to Independence, Mo., at 16. At the age when he would have likely been scouted against elite talent in his home country, Pujols excelled instead under the much smaller microscope of the Missouri high school baseball scene. He dominated in one year at Maple Woods before embarking on a Hall of Fame career a few hours east on I-70.
David Cone
Born: Jan. 2, 1963
Accolades: 1994 American League Cy Young Award winner, five-time All-Star, 1998 wins title, two strikeout titles, went 194-126 with 3.46 ERA over 17 seasons, five-time World Series champion, pitched perfect game in 1999, career 62 WAR
High school: Rockhurst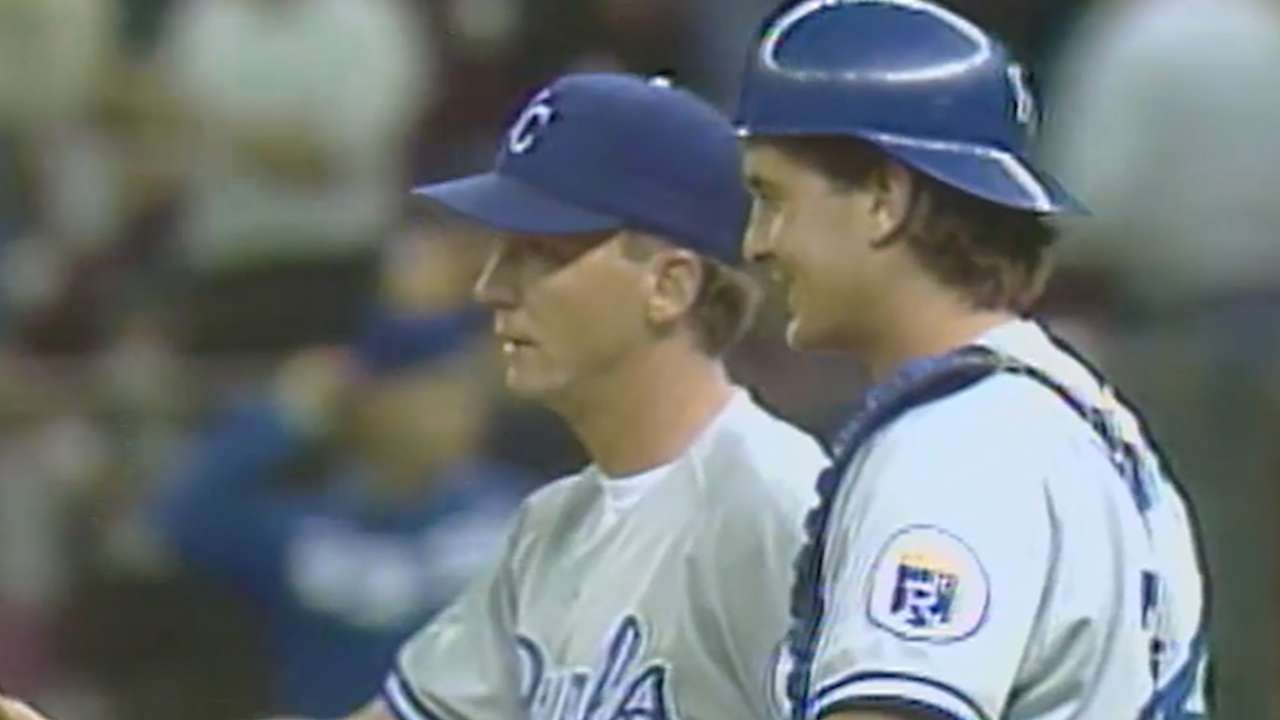 Drafted and developed by his hometown Royals, Cone may be remembered better in Kansas City for the infamous deal that sent him away, rather than for the success he found upon his return. Cone blossomed into a 20-game winner after the Royals traded him to the Mets, in part, for Ed Hearn, at age 23. Cone spent 13 years in New York between the Mets and Yankees. He won four World Series championships with the Yankees and still calls their games as a color analyst for the YES network. Cone spent two seasons in the middle of his career back in Kansas City, where he went 27-19 in 57 starts and won the AL Cy Young Award in 1994.
Rick Sutcliffe
Born: June 21, 1956
Accolades: 1984 NL Cy Young Award winner, 1979 NL Rookie of the Year, three-time All-Star, 1987 NL wins leader, 1982 AL ERA crown, went 171-139 with 4.08 ERA over 18 seasons, career 31 WAR
High school: Van Horn (Independence)
Sutcliffe was raised a stone's throw from Kauffman Stadium in Independence, on the eastern edge of Kansas City. He was a kid when the venue -- then Royals Stadium -- was built, and remembers playing on the original lot. Nearly 40 years later, Sutcliffe returned to Kansas City and took a large role in the All-Star Week festivities held there in 2012.
Cooper brothers
Mort Cooper
Born: March 2, 1913 (died November 17, 1958)
Accolades: 1942 NL MVP, 3-time All-Star, 2-time win leader, 1942 NL ERA champion, 2-time World Series champion, 128-75 record with 2.97 ERA over 11 seasons, career 32 WAR
Walker Cooper
Born: Jan. 8, 1915 (died April 11, 1991)
Accolades: Eight-time All-Star, two-time World Series champion, .285/.332/.464 hitter with 173 home runs over 18 seasons, career 29 WAR
High school: William Chrisman (Independence)
These brothers were the ultimate complements: Mort was a 20-game-winning ace, while his brother, Walker, was a 30-home run slugger. These stars of the 1940s were born in Atherton, Mo.
Andy Ashby
Born: July 11, 1967
Accolades: Two-time All-Star, led NL in shutouts in 1999, struck out three batters on nine pitches in 1991, went 98-110 with 4.12 ERA over 14 seasons, career 22 WAR
High school: Park Hill
Ashby had a serviceable career, especially for an undrafted free agent signed out of tiny Crowder College, in southeast Missouri. The right-hander pitched for five teams and had his best seasons for the Padres from 1995-2000.
Honorable mention: Chuck Dobson, Alex George, John O'Donoghue, Steve Renko, Ray Sadecki, David Segui, Casey Stengel**
Active players: John Mayberry Jr., Logan Morrison, Trevor Rosenthal
**(Indicates a member of the National Baseball Hall of Fame)
Joe Trezza is a reporter for MLB.com. This story was not subject to the approval of Major League Baseball or its clubs.