Who are the Top 5 all-time players from Cincy?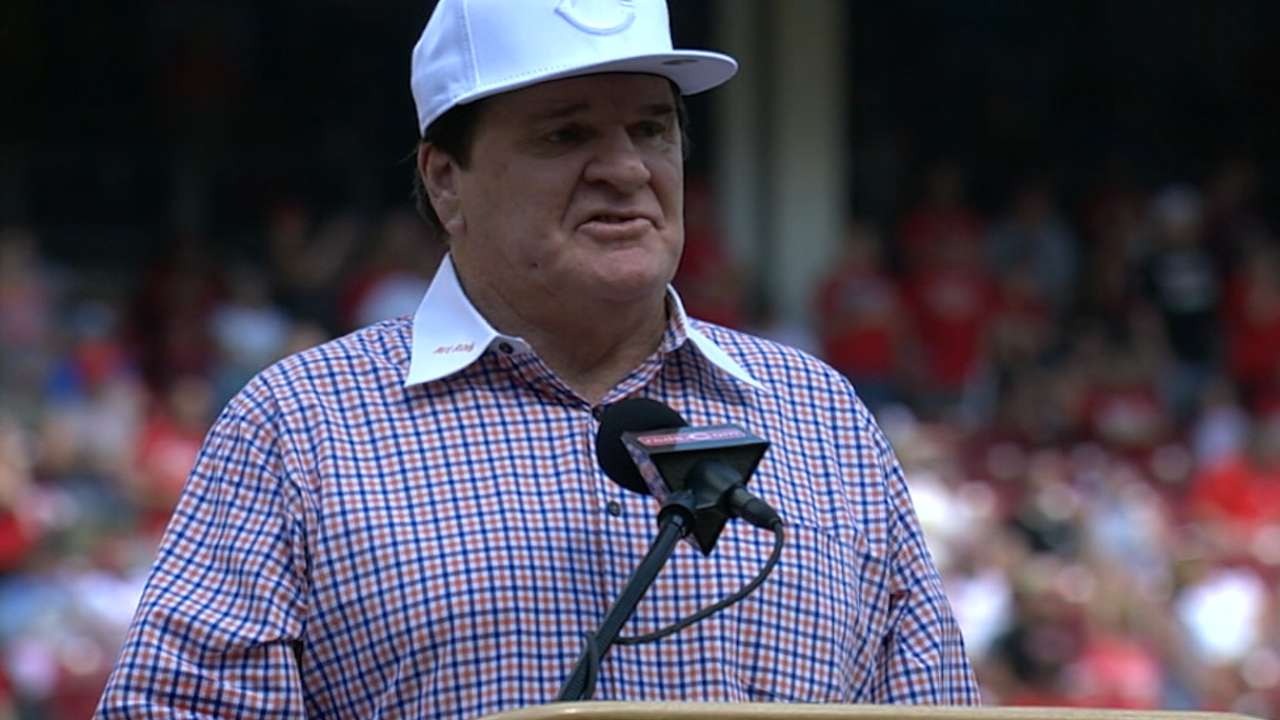 It's easy to tell which city your favorite baseball player represents: it's likely your city, and it's emblazoned across his chest 162 times every season. But what about the cities where players learned to turn on a fastball, where they played youth baseball, where they raised families? Where did history's best players come from, and which hailed from your neck of the woods?
Across MLB.com, we profiled all 27 Major League cities through the lens of the talent they've spawned. Players don't need to be born in the city to represent it. Inclusion criteria simply demands the player spent his formative years there, preferably high school, and that he did so within the city limits or in its immediately surrounding areas.
Using career WAR as a guide* -- but also considering other factors, such as the era they played, postseason accomplishments, if they played professionally in that city, and Hall of Fame status -- we'll rank the best five players all-time from each city, list some excellent names that couldn't crack the top five and sprinkle in some current players, too. The mission was to create as complete a historical picture of your city's baseball tradition -- and to as accurately honor its legends -- as possible.
*(Baseball Reference version)
• Who are the Top 5 players from other Major League cities?
Ken Griffey Jr.
Born: Nov. 21, 1969
Accolades: 1997 American League Most Valuable Player Award winner, 13-time All-Star, 10-time Gold Glove Award winner, seven-time Silver Slugger Award winner, four home run titles, .284/.370/.538 hitter with 630 home runs and 1,836 RBIs over 22 seasons, 83.6 WAR, inducted into Hall of Fame in 2016
High school: Archbishop Moeller
Griffey was famously born in Denora, Pa., 49 years to the day after that town's other famous alum, Stan Musial. But he spent most of his childhood in baseball clubhouses in whatever city his father, Ken Griffey, was playing in at the time. Most of the time, that meant Cincinnati, where Griffey earned a reputation as a fun-loving phenom, then returned as an MLB veteran and one of the best players in baseball history.
Pete Rose
Born: April 14, 1941
Accolades: All-time leader in hits, games and at-bats; 17-time All-Star; three-time World Series champion; 1973 National League MVP; '63 NL Rookie of the Year Award winner; two-time Gold Glove winner; '81 Silver Slugger; three batting titles; seven hit titles; .303/.375/.409 hitter with 4,256 hits and 79.1 WAR
High school: Western Hills
"The Kid" tops "The Hit King" on this very deep list because Hall of Fame status matters. And while Rose accumulated the most hits ever, Griffey's power and defensive production, particularly in his prime, dwarfs Rose's.
Still, few players have ever truly embodied Cincinnati -- the prove-you-wrong hustle, the blue-collar heart, the unapologetically rough edges -- the way Rose still does. Through it all, Rose remains one of the best players ever -- not just from Cincinnati or for Cincinnati.
Barry Larkin
Born: April 28, 1964
Accolades: 12-time All-Star, nine-time Silver Slugger, three-time Gold Glove winner, 1995 NL MVP, '90 World Series champion, .295/. 371/.444 hitter with 198 home runs over 19 seasons, 70.2 WAR, inducted into Hall of Fame in 2012.
High school: Archbishop Moeller
Larkin is five years older than Griffey, so the two were not classmates at Moeller High. They do, however, headline an impressive list of alumni that includes Buddy and David Bell. Both Moeller and Western Hills have each produced 11 Major Leaguers -- a high number for any northern school.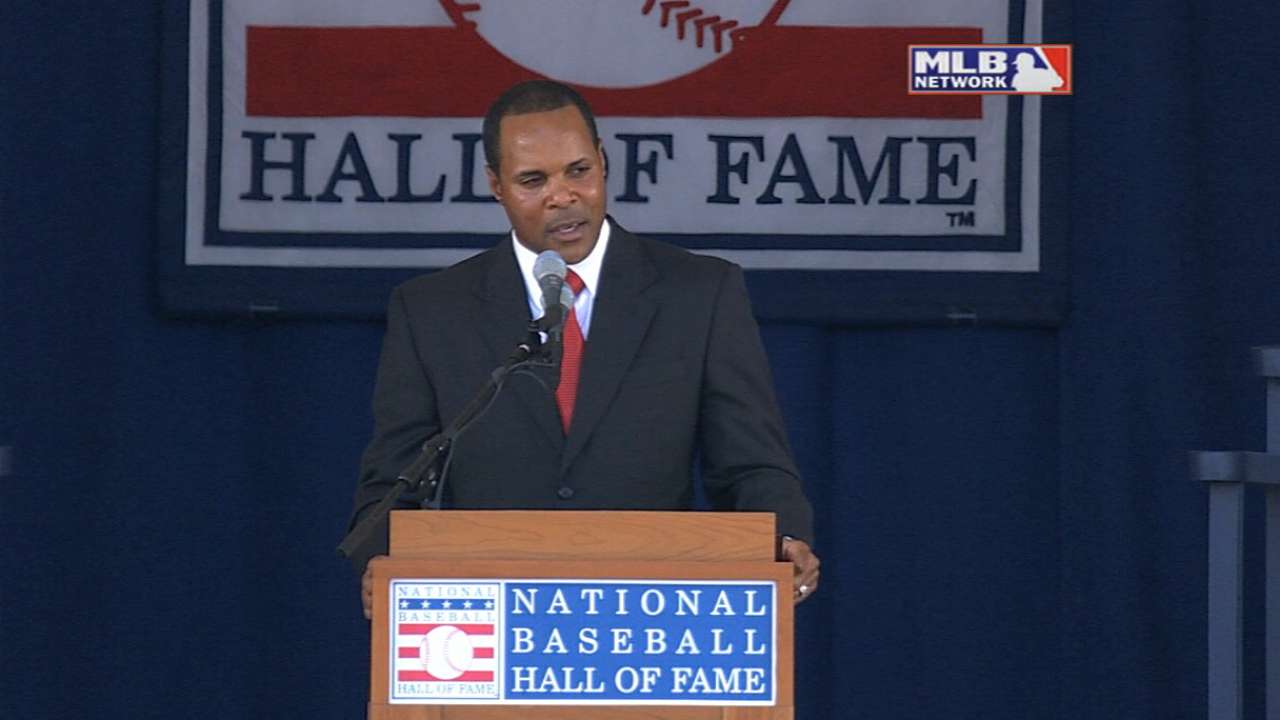 Jim Bunning
Born: Oct. 23, 1931
Accolades: Seven-time All-Star, 1957 wins leader, three-time strikeout leader, pitched a perfect game in '64, pitched a no-hitter in '58, notched 224-184 record with 3.27 ERA over 17 seasons, inducted into Hall of Fame in '96, 60.3 WAR
High school: St. Xavier
A Hall of Fame pitcher and successful politician, Bunning lived (and is still living) a notably American life. He was born across the Ohio River in Southgate, Ky. He went to high school in Cincinnati and stayed there for college to attend Xavier University.
After his baseball career took him to Detroit, Philadelphia, Los Angeles and Pittsburgh, Bunning returned to northern Kentucky. He represented the region, which borders Cincinnati, in Congress and the Senate.
Dave Parker
Born: June 9, 1951
Accolades: Seven-time All-Star, 1978 NL MVP, two-time batting champion, three-time Silver Slugger, three-time Gold Glove winner, two-time World Series champion, '79 All-Star Game MVP, .290/. 339/.471 hitter with 339 home runs over 19 seasons, 39.9 WAR
High school: Courter Tech
This powerful, historically highly paid slugger enjoyed a late-career renaissance in his 30s with his hometown Reds, hitting .281 with 107 home runs for Cincinnati from 1984-87. Parker led the NL in total bases twice and in doubles and RBIs once during his Reds tenure. He was born in Mississippi, but he grew up in Cincinnati near Crosley Field.
Honorable mention: Ethan Allen, Buddy Bell, Daryl Boston, Ed Brinkman, Jim Brosnan, Bill Doran, Aaron Cook, Richard Dotson, Leon Durham, Lance Johnson, David Justice, Jim Leyritz, Bill Long, Roger McDowell, Joe Nuxhall, Bill Sweeney, Pat Tabler, Kent Tekulve, Bill Wegman, Jim Wynn, Kevin Youkilis, Don Zimmer
Active players: Andrew Benintendi, Josh Harrison, Matt Marksberry, James Russell, Kyle Schwarber, Joe Smith, Eric Surkamp
Joe Trezza is a reporter for MLB.com based in New York. Follow him on Twitter at @joetrezz. This story was not subject to the approval of Major League Baseball or its clubs.