Who are Dallas/Fort Worth's Top 5 all-time players?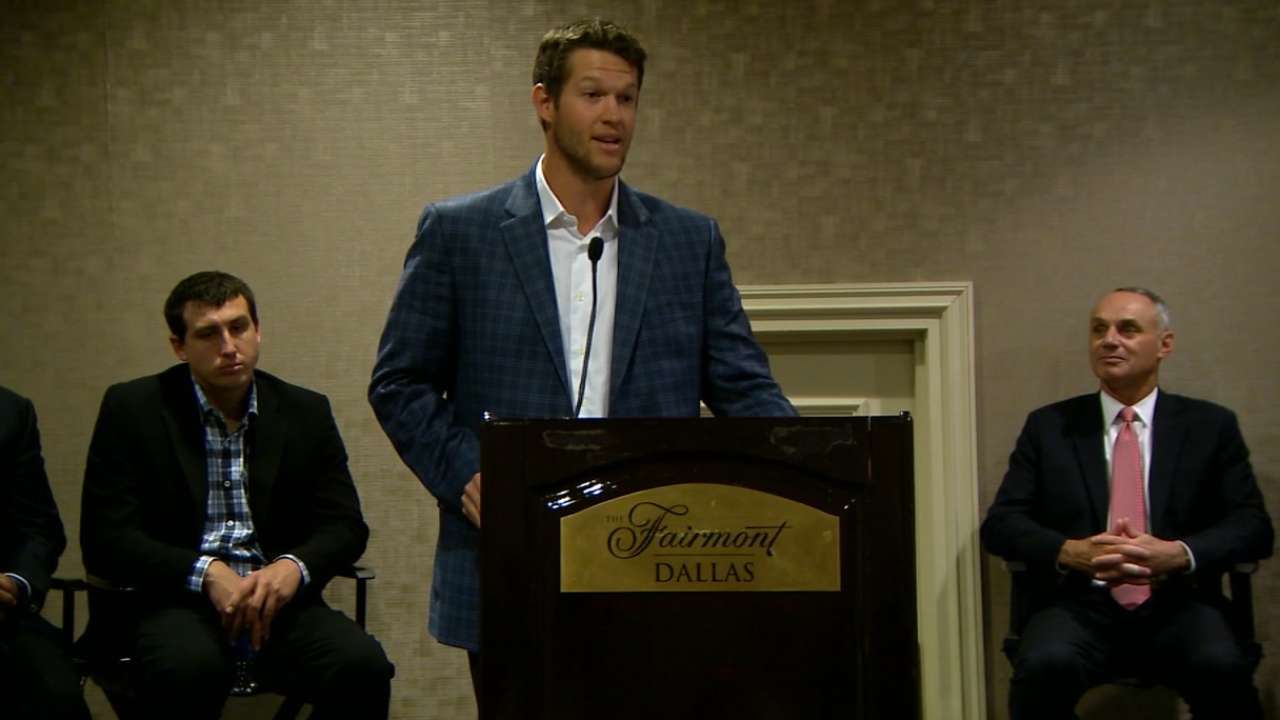 It's easy to tell which city your favorite baseball player represents: it's likely your city and it's emblazoned across his chest 162 times every season. But what about the cities where players learned to turn on a fastball, where they played youth baseball, where they raised families? Where did history's best players come from, and which hailed from your neck of the woods?
Across MLB.com, we profiled all 27 Major League cities through the lens of the talent they've spawned. Players don't need to be born in the city to represent it. Inclusion criteria simply demands the player spent his formative years there, preferably high school, and that he did so within the city limits or in its immediately surrounding areas.
Using career WAR as a guide* -- but also considering other factors, such as the era they played, postseason accomplishments, if they played professionally in that city and Hall of Fame status -- we'll rank the best five players all-time from each city, list some excellent names that couldn't crack the top five, and sprinkle in some current players too. The mission was to create as complete a historical picture of your city's baseball tradition, and to honor its legends as accurately as possible.
*(Baseball Reference)
• Who are the Top 5 players from other Major League cities?
City: Dallas/Fort Worth, Texas
Rogers Hornsby
Born: April 27, 1896 (died Jan. 5, 1963)
Accolades: 2-time Triple Crown winner, 2-time National League Most Valuable Player Award winner, 7-time batting champion, 2-time home run champion, 4-time RBI league champion, 4-time league hits champion, 1926 World Series champion, member of MLB All-Century Team, member of MLB All-Time Team, career .358/434/.577 hitter with 301 home runs over 23 seasons, career 127 WAR, inducted into Hall of Fame in '42
High School: Northside (Fort Worth)
Arguably the best right-handed hitter of all-time, Hornsby's .358 career batting average is second behind Ty Cobb, and he hit 184 more home runs than Cobb. Hornsby hit a modern record .424 in 1924, when he also reached base more than half the time and crushed 25 home runs. He hit .400 or better three times for the St. Louis Browns from '22-25.
Hornsby was born in the tiny town of Winters, Texas, before his family moved to Austin and then Fort Worth. As a boy in Fort Worth, Hornsby worked in meatpacking plants and as a messenger before committing seriously to baseball.
Ernie Banks
Born: Jan. 31, 1931 (died Jan. 23, 2015)
Accolades: 2-time NL MVP, 11-time All-Star, 1960 Gold Glove Award winner, 2-time NL home run champion, inducted into Hall of Fame in '77, member of MLB All-Century team, career .274/.330/.500 hitter with 512 home runs over 19 seasons, career 67 WAR
High School: Booker T. Washington (Dallas)
"Mr. Cub" was born in Dallas. His high school didn't offer baseball, so Banks played softball recreationally. That's where he earned the attention of the Detroit Colts, a Negro League feeder team based in Amarillo, Texas, that signed Banks as a teenager. The Colts led Banks to the Kansas City Monarchs and, eventually, to the Chicago Cubs. The rest is history.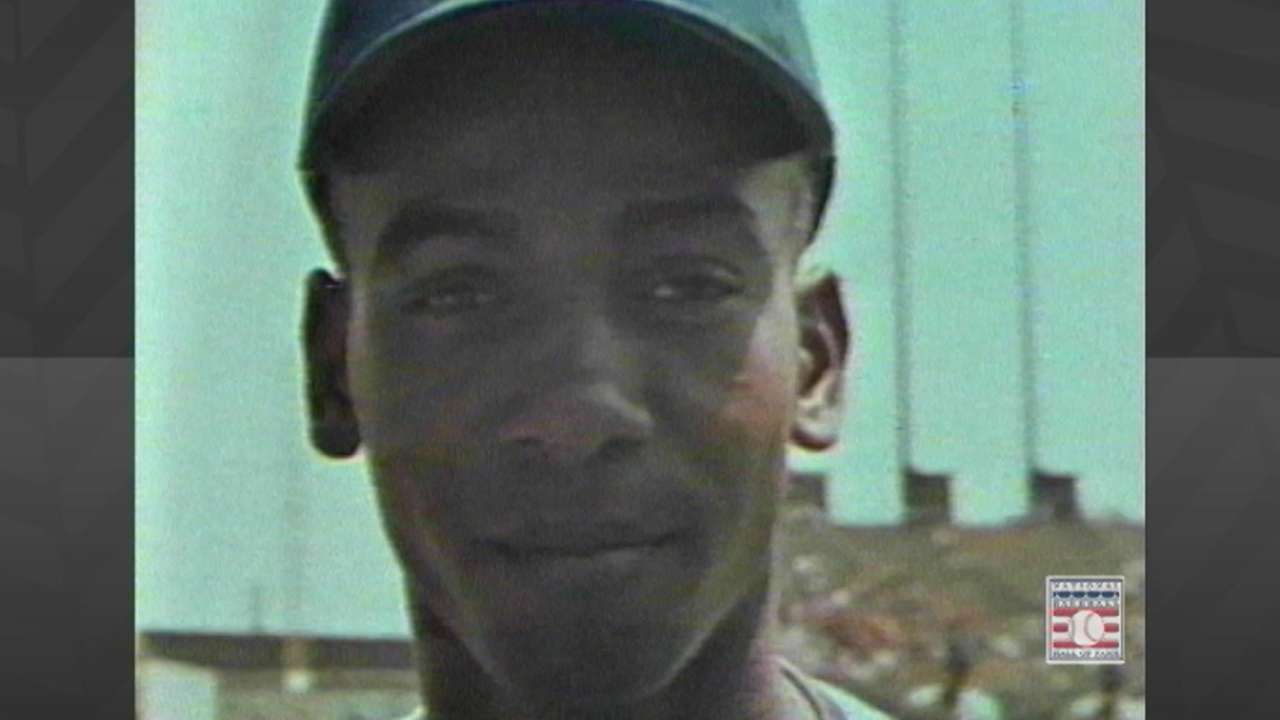 Clayton Kershaw
Born: March 19, 1988
Accolades: 2014 NL MVP, 3-time NL Cy Young Award winner, 6-time All-Star, 4-time ERA champion, 2-time wins leader, 3-time league strikeout champion, won pitching triple crown in '11, '11 Gold Glove winner, career 53 WAR
High School: Highland Park (University Park)
One of the greatest pitchers of all-time is from Texas. Does that surprise anybody? It shouldn't. Kershaw joins a long line of great Lone Star State hurling lineage.
Still, the Dallas native would have been a legend in his home state even if he'd never thrown a pitch in the Majors. That's what happens when you throw an all-strikeout complete game, which Kershaw did in May 2006 in the 4A high school state playoffs. Kershaw committed to Texas A&M before signing with the Dodgers after he was selected with the seventh pick in the '06 Draft.
Hippo Vaughn
Born: April 9, 1888 (died May 29, 1966)
Accolades: Won pitching triple crown in 1918, 2-time league strikeout leader, 2-time league innings leader, career 178-137 record with 2.49 ERA over 13 seasons, career 47 WAR
High School: Weatherford (Weatherford)
Vaughn, a top pitcher from 1914-20, played in the semi-professional Texas League and North Texas League before debuting with the Yankees in 1908. He pitched to a 1.76 ERA over 597 innings from '18-19.
Hunter Pence
Born: April 13, 1983
Accolades: 3-time All-Star, 2-time World Series champion, 2-time league leader in games played, career .284/.339/.470 hitter with 207 home runs over 10 seasons, career 30 WAR
High School: Arlington
The quirky outfielder who looks so at home in San Francisco was born in Fort Worth and was raised in Arlington. He played for Texarkana College and the University of Texas at Arlington.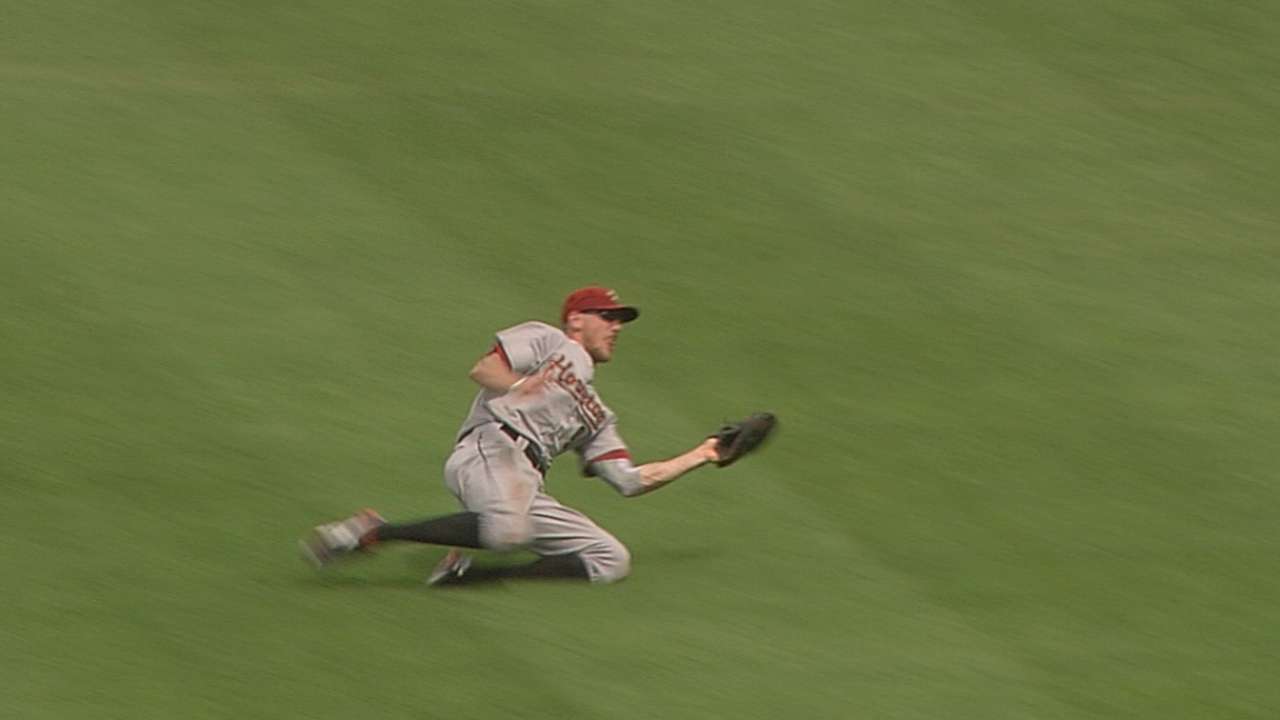 Honorable mention: Cy Blanton, Ellis Burks, Dave Chalk, Ben Grieve, Brad Hawpe, Pinky Higgins, Aubrey Huff, Les Lancaster, Kelly Shoppach, Todd Van Poppel, Vernon Wells, Kerry Wood
Active players: Jake Arrieta, Josh Bell, Charlie Blackmon, Michael Bourn, Matt Carpenter, Brandon Finnegan, Evan Gattis, Yovani Gallardo, Austin Jackson, Nate Karns, Kershaw, Corey Kluber, Pence, Anthony Rendon, Ross Stripling, Shawn Tolleson
Joe Trezza is a reporter for MLB.com based in New York. Follow him on Twitter at @joetrezz. This story was not subject to the approval of Major League Baseball or its clubs.