Statcast shows Moss enjoys hitting at The K
Designated hitter can provide plenty of opposite-field power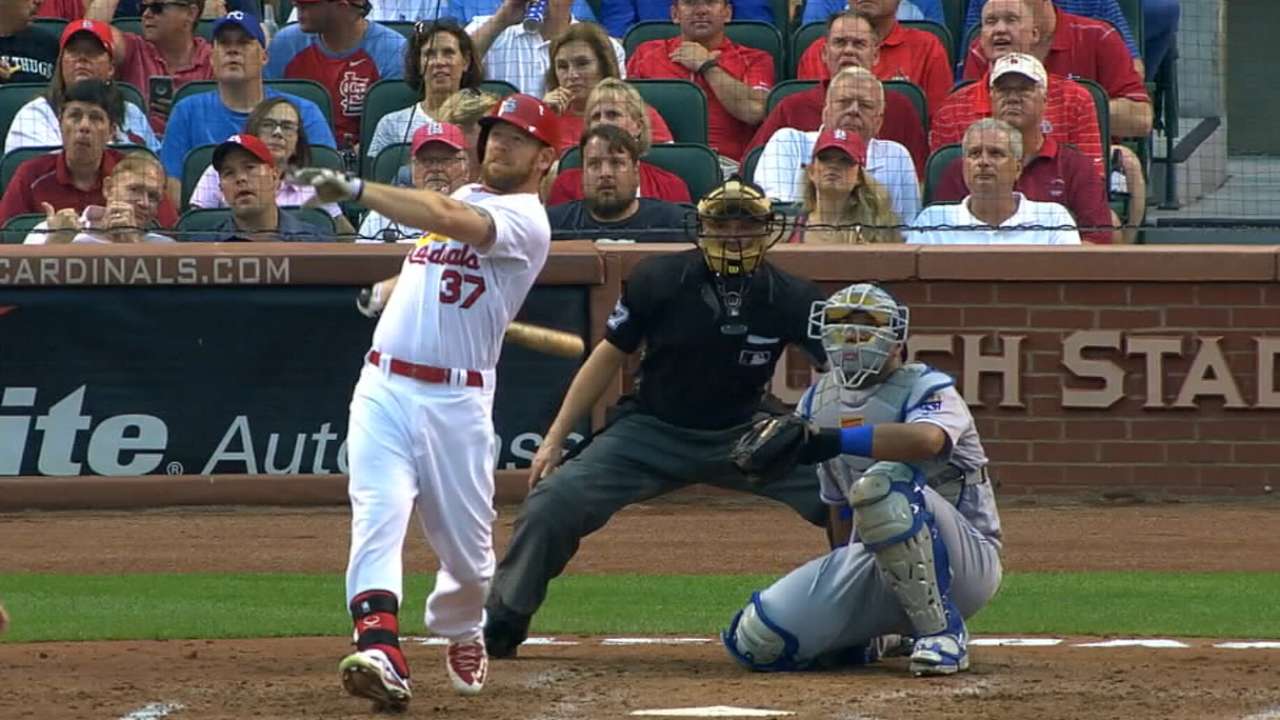 KANSAS CITY -- Royals fans have a special relationship with Brandon Moss, who signed a two-year deal with Kansas City on Wednesday.
If not for the incredible comeback against the A's in the 2014 American League Wild Card Game, Moss might live in Royals lore forever, at least in their nightmares. It was Moss who banged two home runs to seemingly put that game out of reach.
The truth is, though, that Moss always has loved hitting at Kauffman Stadium. In 17 games there, not including that Wild Card Game, Moss has three homers, five doubles, 13 RBIs, a .309 average and an .853 OPS.
Here's a look, according to Statcast™, at Moss' spray chart at The K (since 2008): As you can see, Moss tends to use the whole field there, which could bode well for the next two seasons.
And here's his spray chart from last year, courtesy of Statcast™, overlaid at Kauffman Stadium. You can see the opposite-field power is plenty enough to reach the seats at The K.
There are concerns, though. Sure, Moss hit 28 home runs for the Cardinals last season. But he hit .225 with just a .300 on-base percentage. And after the All-Star break, Moss slashed at .191/.248/.392.
And while some have noted that Moss' Batting Average on Balls in Play was relatively low (.236 vs. right-handers, .261 overall), Statcast™ shows he didn't exactly suffer from bad luck -- his average exit velocity of batted balls of 89.2 was right at the league average.
There were two main issues: Moss couldn't hit four-seam fastballs, and he couldn't hit strikes up and in or up and away.
Moss hit .198 against four-seam fastballs and saw more than twice as many four-seam fastballs (603) as any other pitch.
Pitchers also pounded Moss in the strike zone up and in, where he hit .100, or up and away, where he didn't get a hit all season.
But Moss did feast on two-seam fastballs (.317) and cutters (.400), something Royals fans hope he sees a lot in his return to the American League.
Jeffrey Flanagan has covered the Royals since 1991, and for MLB.com since 2015. Follow him on Twitter @FlannyMLB. This story was not subject to the approval of Major League Baseball or its clubs.