Between 13,000-14,000 enjoy TwinsFest
Event will return to Target Field in '18, but may be moved up a week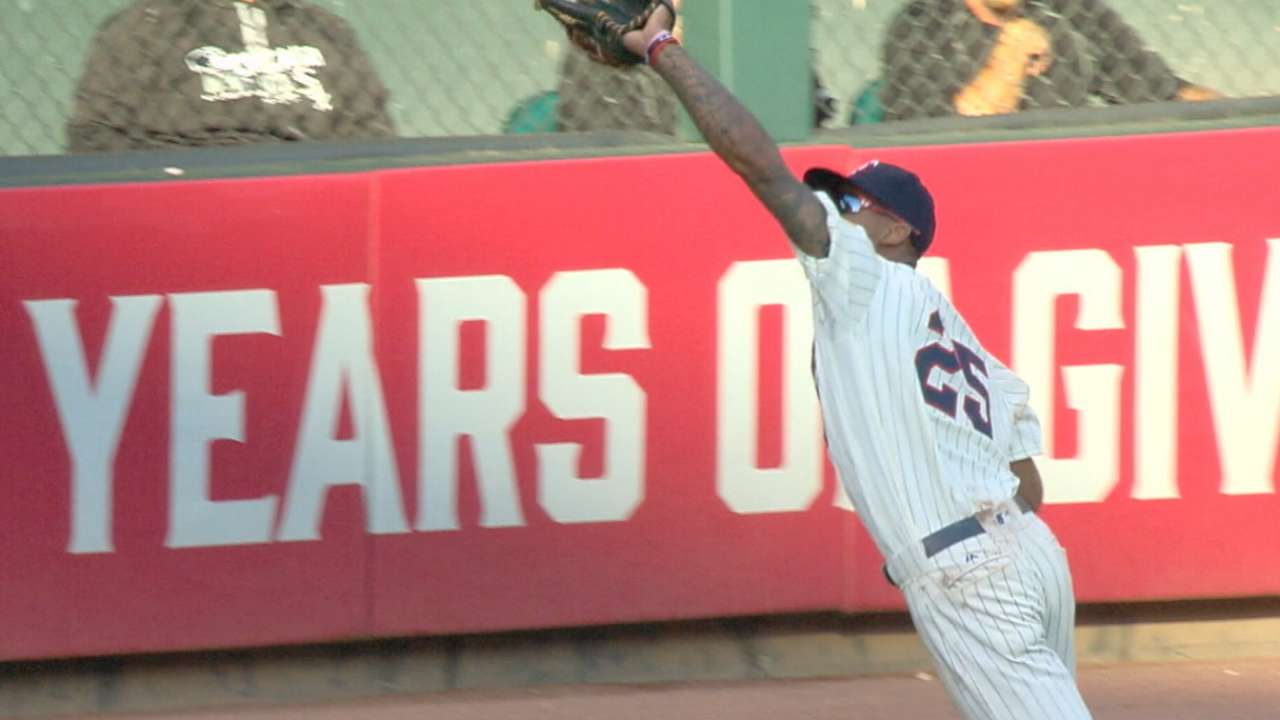 MINNEAPOLIS -- Even coming off Minnesota's 103-loss season, fans showed their support at TwinsFest over the weekend, as club president Dave St. Peter estimated between 13,000 and 14,000 fans attended the three-day event.
TwinsFest featured a record 78 current, former and future Twins players, who interacted with the fans in a variety of ways, including autograph sessions, question-and-answer sessions and a host of interactive games. It didn't draw quite as many fans as last year when the Twins were coming off a winning season and drew more than 15,000 fans, but St. Peter was still impressed with the turnout, with all of the proceeds going to the Twins Community Fund.
• TwinsFest gives Castro chance to meet 'mates, fans
"I think it went great," St. Peter said. "Our fans have been incredibly patient throughout this challenging period. While some fans are taking a wait-and-see approach, I think there's a strong connection between fans and our young core group of players."
Center fielder Byron Buxton is a major part of that young core, and said he believes Twins fans are the best in baseball because of their support even after rough years. Buxton went on the annual Twins Winter Caravan this week and was amazed by the support the Twins received on that trip that headed south to Cedar Rapids, Iowa.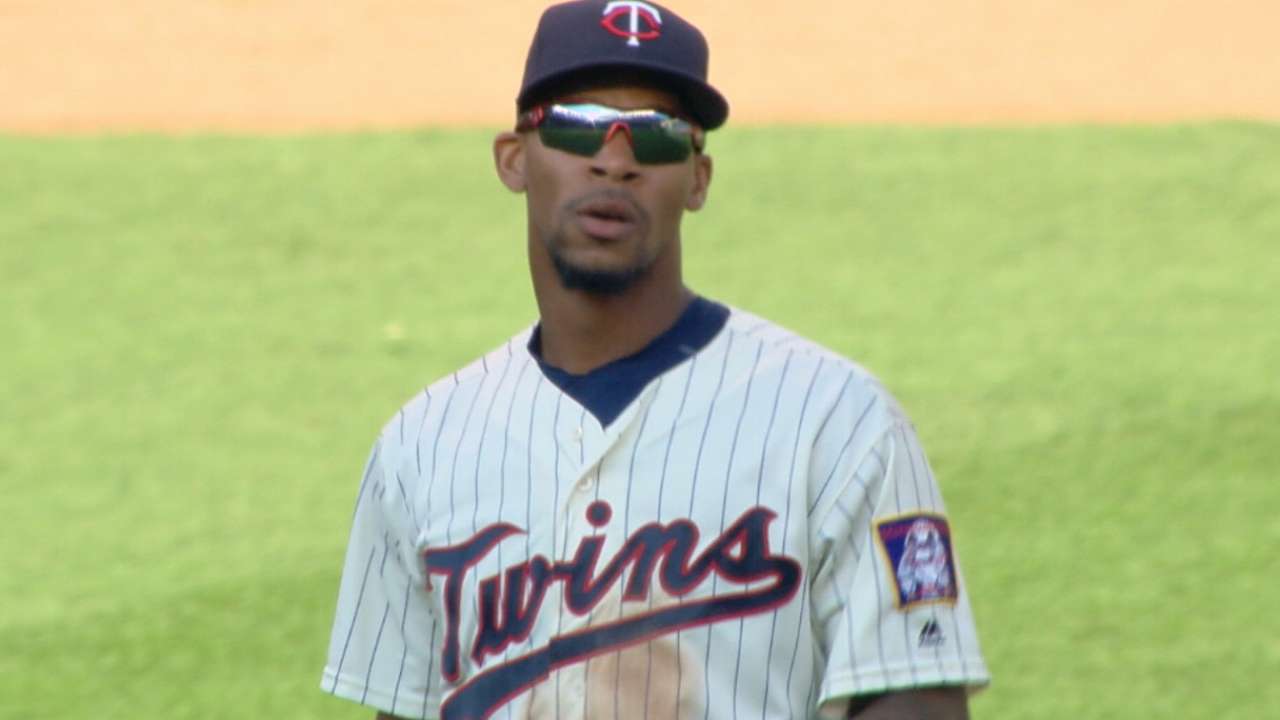 "I feel like we have the best fans," Buxton said. "Even after such a bad year, we still have such a support system. Whereas I think with other teams if they had that kind of year, their support system would've fallen off tremendously. I'm extremely thankful and blessed to be here. Being here, you just can't wait to get the season started and the fans are just as ready as you are."
This year's TwinsFest also featured a new wrinkle with the addition of a tap room to sell beer in the Metropolitan Club. St. Peter said it added an extra revenue stream, but that its impact hadn't yet been calculated.
"We did get really good feedback on that with the use of the Metropolitan Club as a tap room," St. Peter said. "It's received positive feedback, but I'm not quite sure what the economics will be to the Twins Community Fund. But it's been well-received."
St. Peter also confirmed the event will return to Target Field next year, but that it could be moved up a week because of the Super Bowl, which will be held at U.S. Bank Stadium on the other side of downtown. It's not known whether Target Field will be used for any events leading up to the game, but the Twins have made the facility available to the city and the NFL.
But in two years, the Twins could opt to move TwinsFest to U.S. Bank Stadium because of its size and they've already had preliminary talks to that effect. The event was previously hosted at the Metrodome until moving to Target Field in 2014.
"We've had some preliminary dialogue with the Metropolitan Sports Facilities Authority," St. Peter said. "It'll come down to dates and ultimately economics as the largest fundraising arm of the Twins Community Fund. So that's a possibility for 2019."
Rhett Bollinger has covered the Twins for MLB.com since 2011. Read his blog, Bollinger Beat, follow him on Twitter @RhettBollinger and listen to his podcast. This story was not subject to the approval of Major League Baseball or its clubs.