TwinsFest gives Castro chance to meet 'mates, fans
New catcher gets early start on building relationships with pitching staff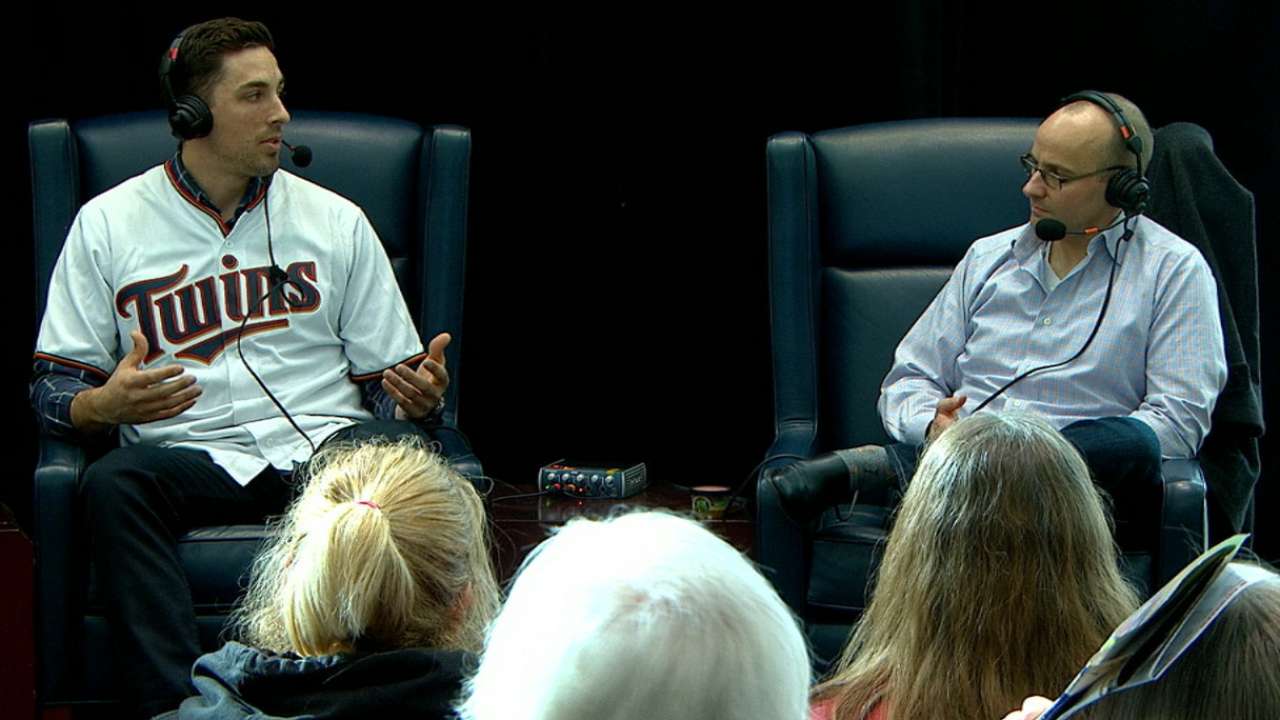 MINNEAPOLIS -- For Twins catcher Jason Castro, TwinsFest not only served as a chance for him to interact with fans at Target Field, but he was also able to meet several of his new teammates for the first time, giving him a head start on building chemistry with the pitching staff.
Castro, who signed with the Twins in November on a three-year, $24.5 million deal, sat down with several Twins pitchers during the weekend to get a feel for the way they pitch, so he has a better idea of what to expect in Spring Training. He also decided that he won't play for Team Mexico in the World Baseball Classic so he doesn't miss any time with the Twins this spring, because of the importance of building rapport with the pitchers.
• Between 13,000-14,000 enjoy TwinsFest
"I've sat down and had some conversations with a lot of the staff," Castro said. "Just taking the weekend to get to know everybody. Some informal conversations about some basic things to expect in Spring Training, so that we're on the same page when we get down there."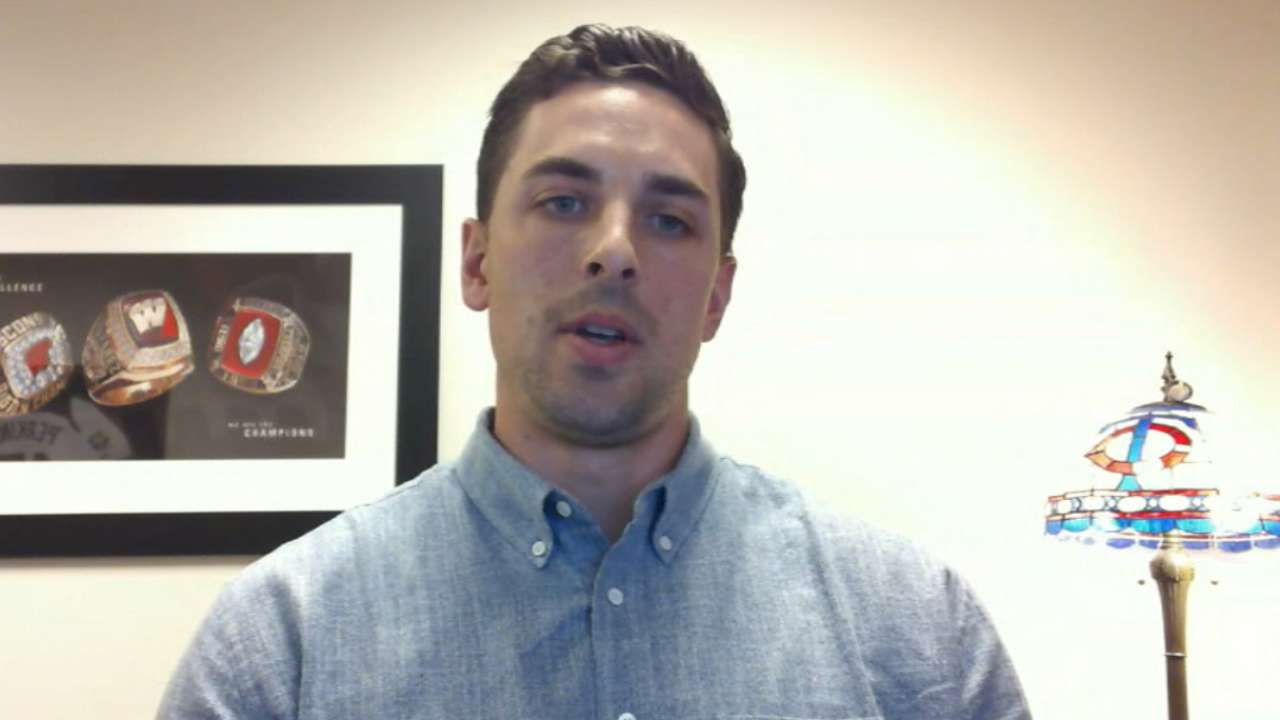 Castro, though, has been studying video of Twins pitchers ever since he signed, as there is plenty of preparation that comes with being a starting catcher in a new organization.
"There's a lot of planning and getting to know guys," Castro said. "I think coming in as a catcher and getting to know a pitching staff is a pretty big task and responsibility. But that's what Spring Training is for."
Castro, 29, said he believes the staff can be much better than last year, when the Twins posted the second-worst ERA in the Majors. He believes his time working with young pitchers on the Astros has prepared him well for helping develop youngsters trying to find consistency and success.
"I think my background lends itself pretty well to the situation," Castro said. "I was with the Astros during their rebuild process, so I was able to work with a lot of younger guys trying to establish themselves. So I'm kinda looking to bring that here. I know we have some veterans, too, so we have a good mix of guys, and I'm excited to work with them."
Castro, the lone major addition the Twins have made this offseason, also said he enjoyed interacting with Twins fans for the first time since signing. He participated in several interactive events and Q&As, and he said most fans were interested in asking him about pitch framing and the way evaluating catchers has changed.
"Fans have been pretty supportive," Castro said. "There were a lot of looks like, 'Who is that guy?' But it's been good. The fans have been great. There is a little bit of curiosity with the new side of catching and what that entails. But it's been all good."
Rhett Bollinger has covered the Twins for MLB.com since 2011. Read his blog, Bollinger Beat, follow him on Twitter @RhettBollinger and listen to his podcast. This story was not subject to the approval of Major League Baseball or its clubs.