Gennett embracing transition into utility role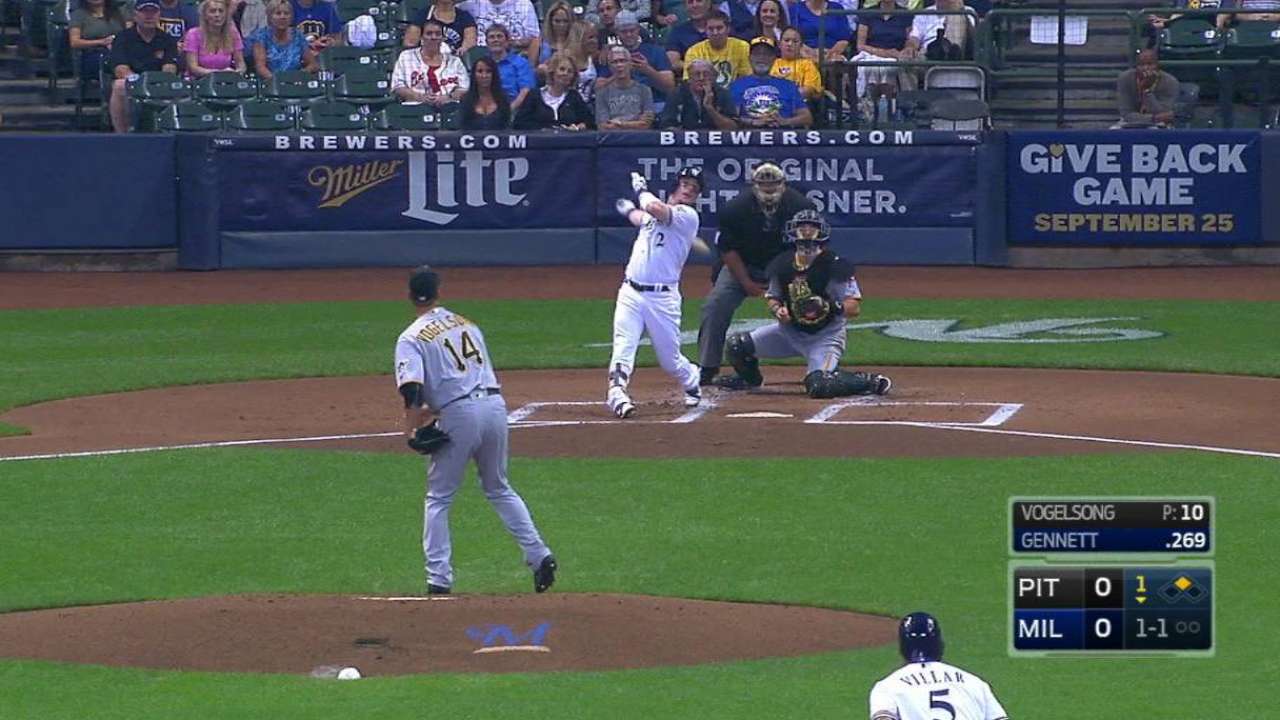 MILWAUKEE -- Scooter Gennett's conversion to utility man will include some Spring Training work in the outfield, manager Craig Counsell said during Sunday's "Brewers On Deck" event. Gennett suggested he was eager for the challenge.
"I look at it as it's going to be fun," Gennett said. "In the past, I've been strictly second [base], so it's going to be a fun opportunity. It's something I'm used to now, battling for jobs."
Gennett has been the Brewers' regular second baseman for the past three and a half seasons but is being displaced by the Majors' reigning stolen base champion, Jonathan Villar, who in turn was displaced from shortstop by Orlando Arcia's arrival last summer.
Gennett grew up playing shortstop but has almost exclusively manned second base as a Major Leaguer, save for one inning in right field in 2014. Counsell expects to expose Gennett this spring to all of the corner infield and outfield spots in an effort to expand his versatility for use off of the bench.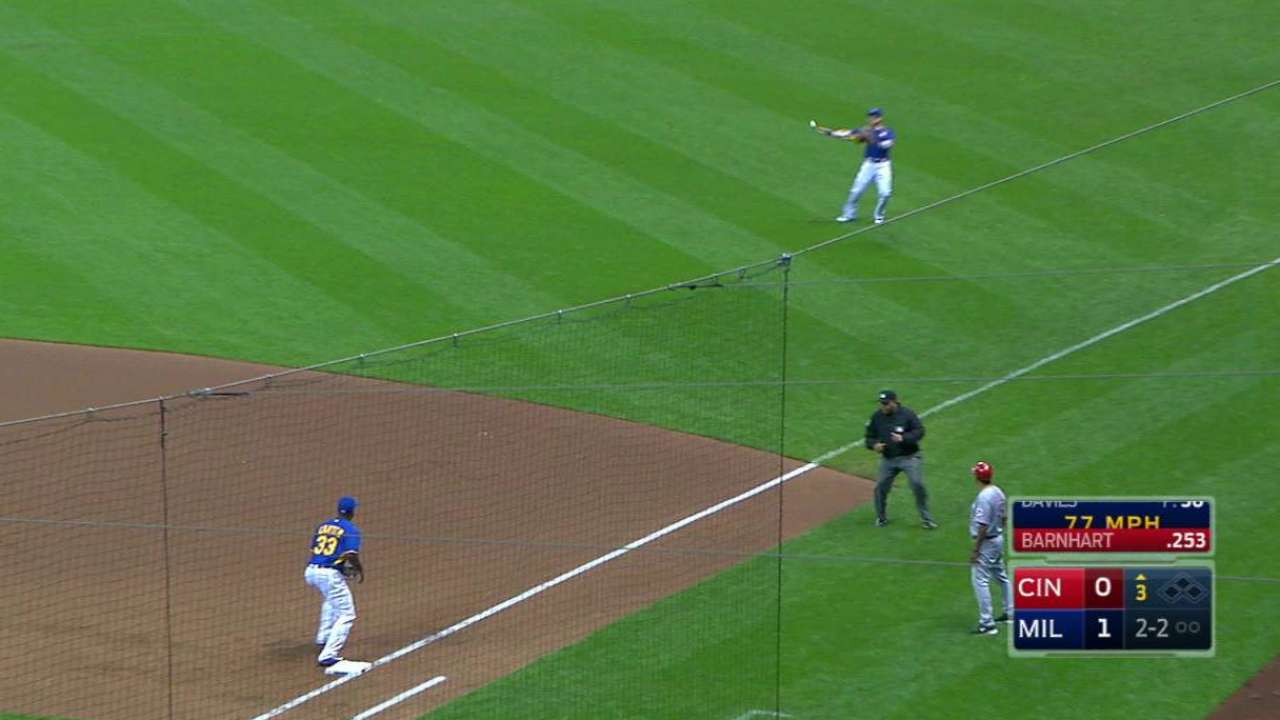 "He's one of the players who's going to be asked to do something a little different this year," Counsell said. "How it plays out during the season, I don't know. But I think if he's able to play some other positions -- outfield included -- it gives me more opportunity to find him spots to play."
Gennett, who turns 27 in May, does have an option remaining. But he would be an expensive Minor Leaguer after avoiding arbitration with a one-year, $2.525 million contract.
"I'm not saying it's going to be easy, but I can catch a fly ball and I can run, so hopefully I'll be able to adjust," Gennett said. "If need [dictates] I have to be out in the outfield, I'll be able to handle it.
"Every year in spring, it's like I want to make the team. I'm not guaranteed anything. That's the mindset I've always had. Rickie [Weeks] was the second baseman before, and I was in some tough situations early on. You just learn, you grow, you mature. ... I wouldn't say I'm changing anything mentally, but I'll be doing different things. It's going to be fun."
Adam McCalvy has covered the Brewers for MLB.com since 2001. Follow him on Twitter @AdamMcCalvy, like him on Facebook and listen to his podcast. This story was not subject to the approval of Major League Baseball or its clubs.