Inbox: Will Sox steal more bags in '17?
Beat reporter Ian Browne answers fans' questions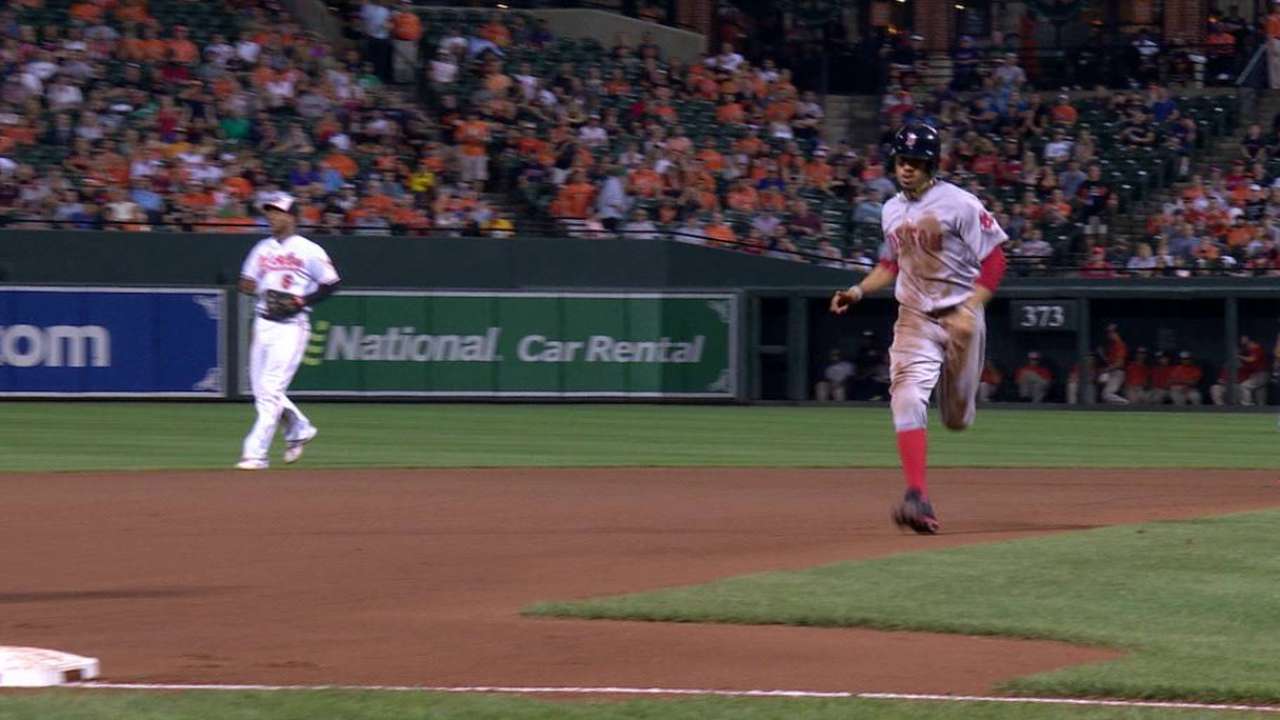 I really wanted to see Mookie Betts get 30 steals last year and be a rare 30-homer, 30-steal guy. I think that might have given him the American League Most Valuable Player Award. Do you think the Sox -- with Jackie Bradley Jr., Mookie and Andrew Benintendi -- may get a little more aggressive on the bases this year, especially given a likely drop in big-stick power with David Ortiz's retirement?
-- Andy S., Birmingham, Ala.
Xander Bogaerts is already on record as saying he wants to steal 20 bases, so you can expect an uptick there. Bogaerts stole 13 bags in 2016. Benintendi also has the speed to steal 20. With Betts now hitting in the middle of the order full time, I'm not sure his stolen-base numbers will go up. Betts had 26 steals last year. If the Red Sox are struggling to score, you could see them use the stolen base a bit more.
Boston stole 83 bases last year, which ranked 13th in the Major Leagues. Because it plays half its games at Fenway Park, the club typically is among the league leaders in doubles, so it doesn't need to steal as much as other teams. Manager John Farrell is definitely a bigger fan of being aggressive on the bases than most other Red Sox skippers in recent memory.
• Submit a question to the Red Sox Inbox
Sam Travis had an enormous Spring Training in 2016 before getting injured in May. Could he play a role for the Sox in 2017?
-- Michael L., Sydney, Australia
Travis will spend the first chunk of the season getting the at-bats he missed last year at Triple-A Pawtucket. The good news is that he seems to be completely over the torn left ACL. Look for the possibility of Travis arriving at Fenway by August or September, and he could have a real chance to be Boston's first baseman in 2018.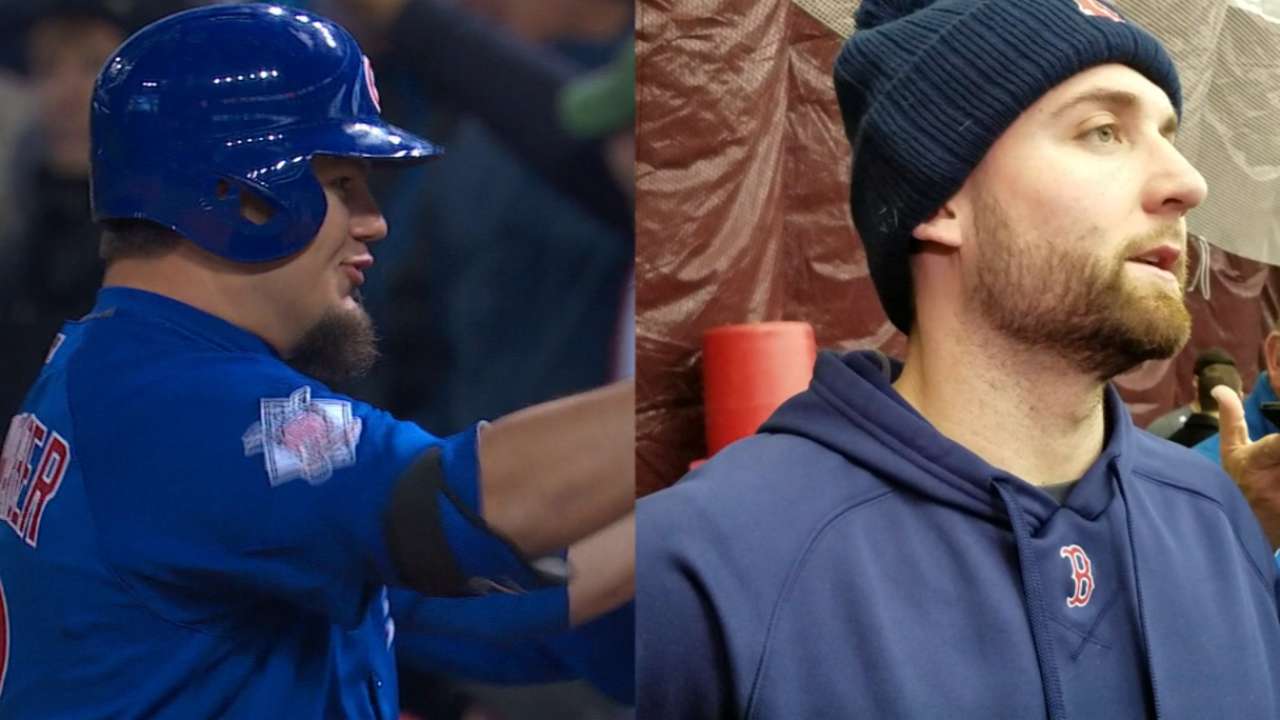 I really liked the Tyler Thornburg move and thought it solidified a big need for the Red Sox. Do you see him slotting into a seventh- or eighth-inning role?
-- Steve J., Montclair, N.J.
Going into the season, Thornburg should have a very defined role as the eighth-inning setup man. When the Red Sox have a lead of three runs or fewer or are involved in a tie game, expect Thornburg to pitch. There also could be some days where closer Craig Kimbrel needs a rest and Thornburg gets save opportunities.
The Red Sox sure have a lot of lefties in their pitching system: David Price, Eduardo Rodriguez, Drew Pomeranz, Chris Sale, Henry Owens, Brian Johnson, Trey Ball and Jason Groome. Could one of those southpaws be used as a trade piece?
-- Ryan S., South Burlington, Vt.
I suppose. However, I don't necessarily subscribe to the theory that a team can be too left-handed. What you need are pitchers who can get outs. If they can do that, I don't think it matters much what side they throw from.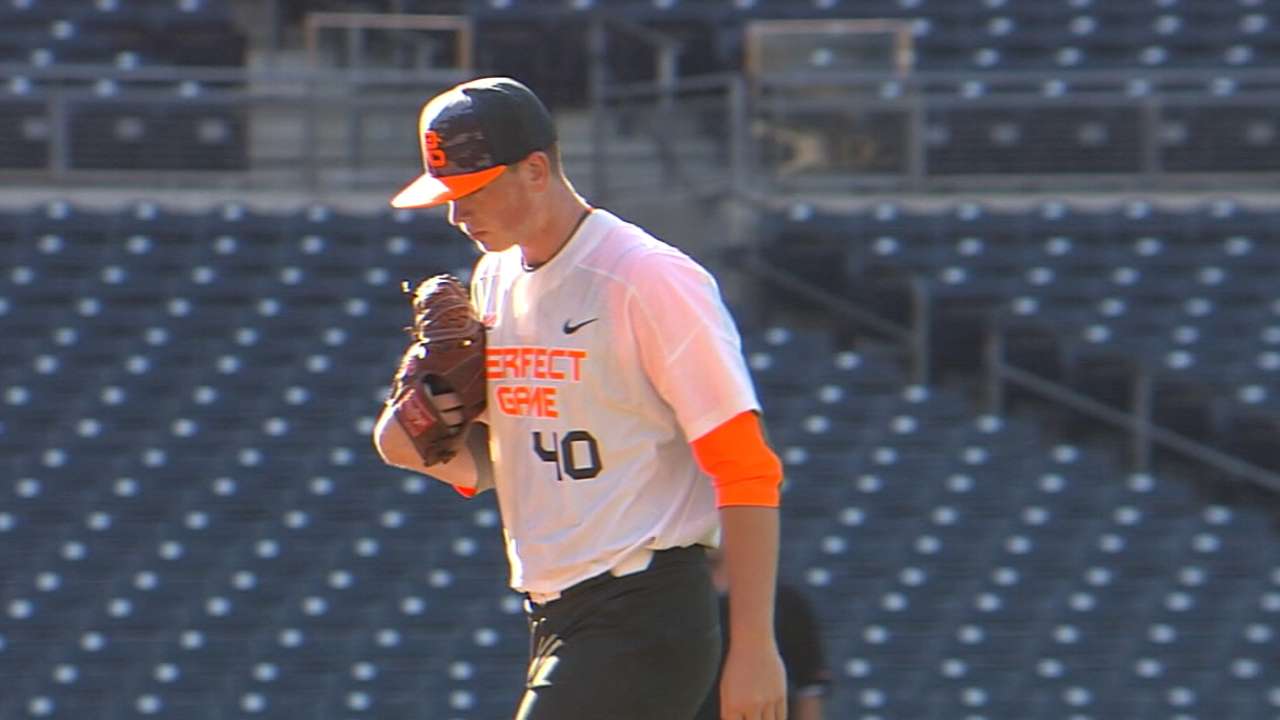 Do you think Terry Francona's No. 47 will be retired by the Red Sox? And if yes, do you think we will have to wait for new ownership to do so?
-- Ryan V., Tewksbury, Mass.
First of all, I commend you for knowing what number Francona wore. In some ways, wouldn't it be more fitting if they retired his pullover instead of his uniform number? I think Boston would have a similar policy for Francona as it would for players. If he makes it to the Hall of Fame, I think the Red Sox would strongly consider retiring his number at that point.
Will the Red Sox retire Jason Varitek's No. 33?
-- Jack M., South Burlington, Vt.
Though Varitek was invaluable to Boston during his career, I don't think he's going to get his number retired based on the criteria the club typically uses. The Red Sox generally only retire the number of a player who is in the Hall of Fame. Johnny Pesky is the only current exception. Ortiz will be an exception when his number is retired in June, but many people expect Big Papi to one day get to Cooperstown. However, veteran clubhouse attendant Tommy McLaughlin is so respectful of Varitek and Tim Wakefield that I don't think Nos. 33 or 49 will be given to any player while he is still in charge.
Ian Browne has covered the Red Sox for MLB.com since 2002. Follow him on Twitter @IanMBrowne and Facebook. This story was not subject to the approval of Major League Baseball or its clubs.