Hahn sheds light on state of White Sox rebuild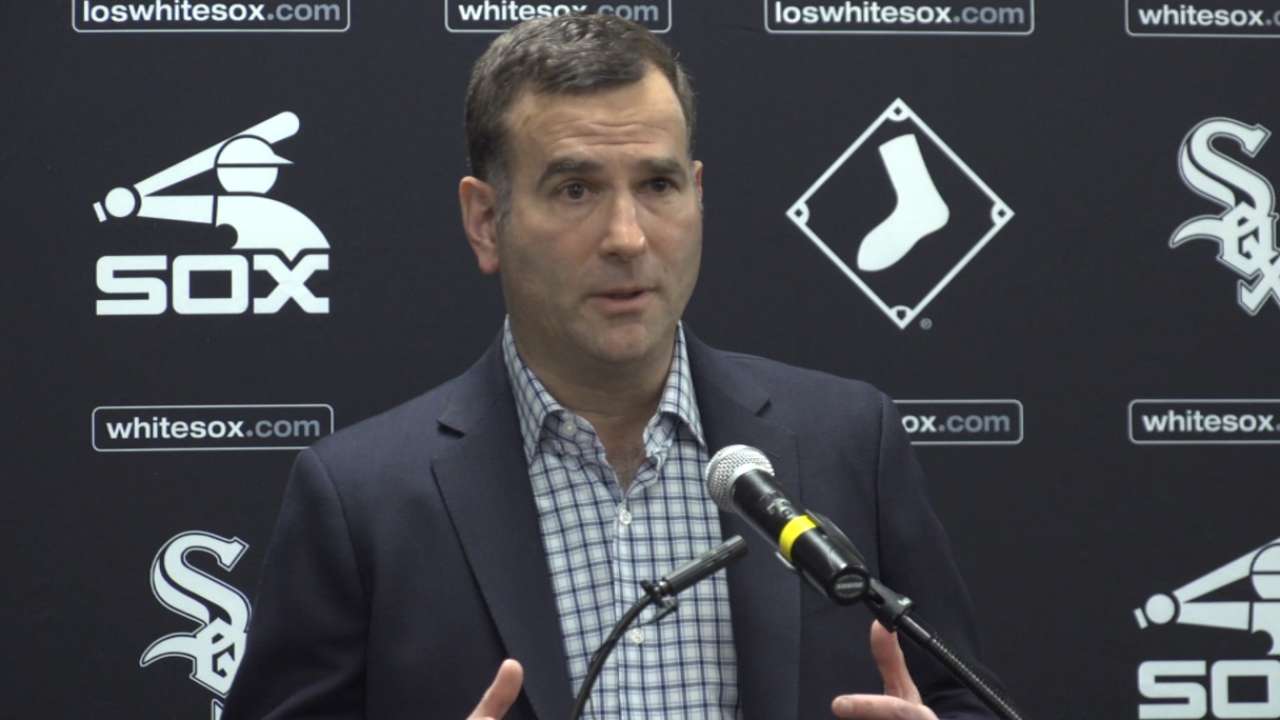 CHICAGO -- A few points of clarity concerning the White Sox rebuild were made by general manager Rick Hahn during SoxFest this weekend at the Hilton Chicago during conversations with the overall media and MLB.com.
Let's work from future back to the present in this particular diagram.
Adding strong veteran players potentially through free agency becomes the final step to complete the rebuild. Take a look at the Cubs' process across town with Jon Lester and Jason Heyward as examples.
Hahn acknowledged the team is much closer to the beginning than the end in assembling the critical mass of young talent, a phrase he used enough over the past few days to turn it into a marketing slogan once the prospects all arrive at the big league level. But Hahn has no doubt White Sox chairman Jerry Reinsdorf will be willing to spend and supplement.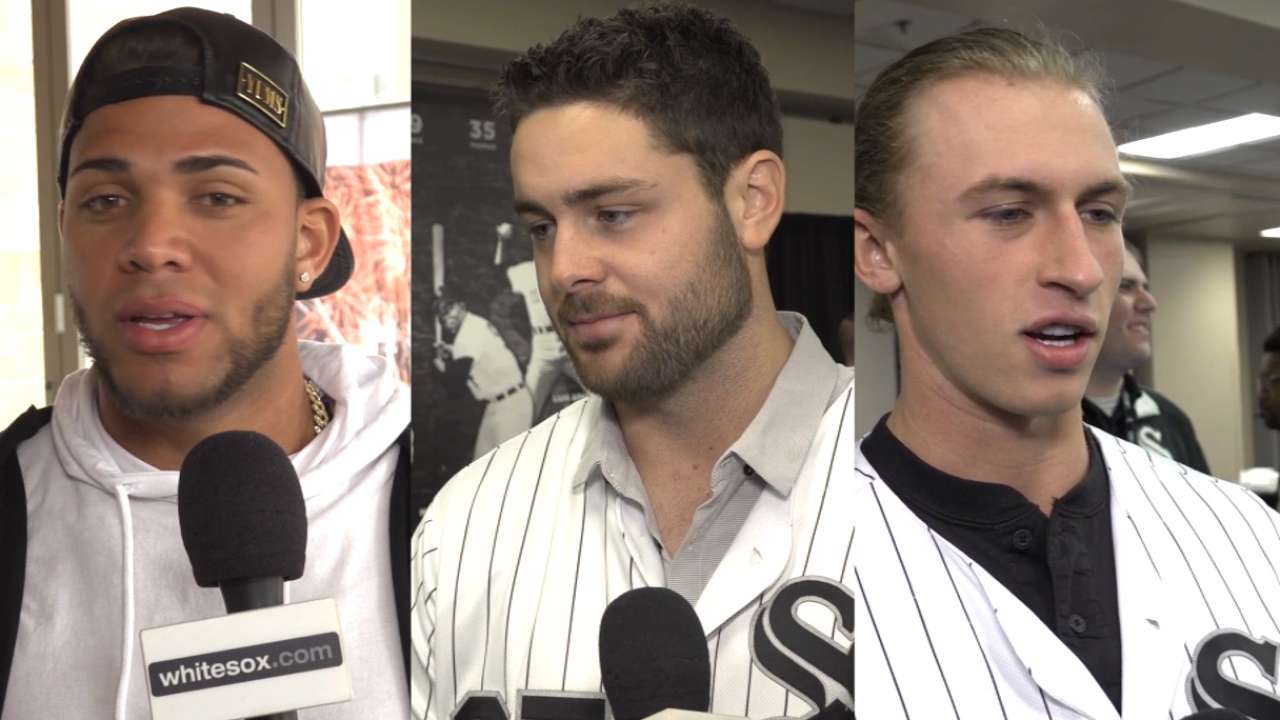 "When the time comes," Hahn told MLB.com. "When the time comes, we will be prepared to be aggressive, and free agency is used usually as a means to round out a championship-caliber roster. We know that's part of this. We are obviously not there at this time, but when the time comes, we are prepared to be aggressive.
"Jerry has been on board in support of this from the start. He's as competitive as anybody. He's as impatient as anybody. He hopes ideally that we get this thing done as quickly as possible.
"But I think the most beneficial part of his faith is that he's not making us force the issue. He wants us to only make transactions if we feel it truly does serve the greater good for the long term, not just because any of us are impatient and we have to go do something."
That philosophy explains in part why an All-Star such as Jose Quintana remains on target to start Opening Day for the White Sox and isn't pitching for Pittsburgh or Houston. There has been extensive interest in acquiring the southpaw, but no talent offering submitted yet to make Hahn complete the deal.
As for the trades already done -- Chris Sale to Boston and Adam Eaton to Washington -- Hahn clearly stated on a couple of occasions these moves had everything to do with the return and absolutely nothing to do with these players' outspoken demeanor off the field.
This rebuild was not born out of bad contracts or players who had to be moved. It was, simply put, born out of the lack of success from the previous plan, in which the White Sox consistently pushed for the postseason but also were left trying to piece together a competitive roster through the lower side of free agency.
Often times the general manager in charge of that unsuccessful regime doesn't get a chance to improve on a wrongdoing, as Hahn and executive vice president Ken Williams currently are doing. Hahn understands that concept, but the White Sox brain trust also knew this rebuild day was coming even in the midst of trying to contend.
"We've had this conversation, Jerry, Kenny and I, for a number of years, about when is the right time to pivot and how are we going to approach this pivot when the time does come?" Hahn said. "Ultimately we decided mid-way through last year that yes, it's finally time, and here's how we are going to go about it. Ultimately we weren't able to do the large transactions until the offseason."
Scott Merkin has covered the White Sox for MLB.com since 2003. Read his blog, Merk's Works, follow him on Twitter @scottmerkin, on Facebook and listen to his podcast. This story was not subject to the approval of Major League Baseball or its clubs.