Royals ready to push ahead following tragedy
While Ventura will never be forgotten, Yost and Co. thinking about next step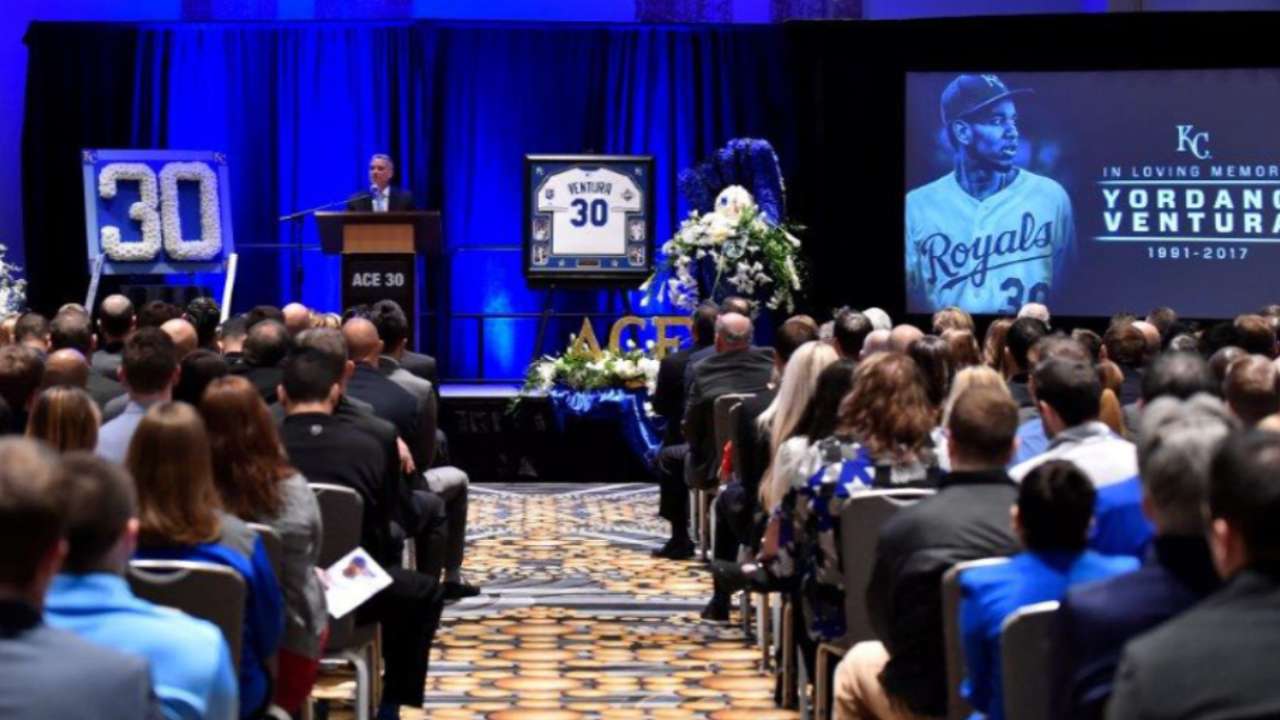 KANSAS CITY -- It is the delicate and perhaps insensitive question, and borderline too soon to ask: But how do the Royals replace someone such as Yordano Ventura in their rotation?
Ventura, just 25 when he died last Sunday in a car accident, seemed primed for a breakout season. He likely would have been the Royals' No. 2 starter behind Danny Duffy.
As hard as Ventura's personality will be to replace, the hole in the rotation is just as big -- especially this close to Spring Training.
"It's not at all insensitive," Duffy said at the Royals' FanFest. "It's a question that needs to be asked. We all think it.
"It takes a lot to say it. I've thought it, too. I don't know. But I know we're going to. We're going to recover.
"I think playing for him will give us plenty of incentive to empty the tank in every game. It's very hard. [It's a] difficult time. But if anyone can get through this -- and not get past it, but get through it -- it's this group."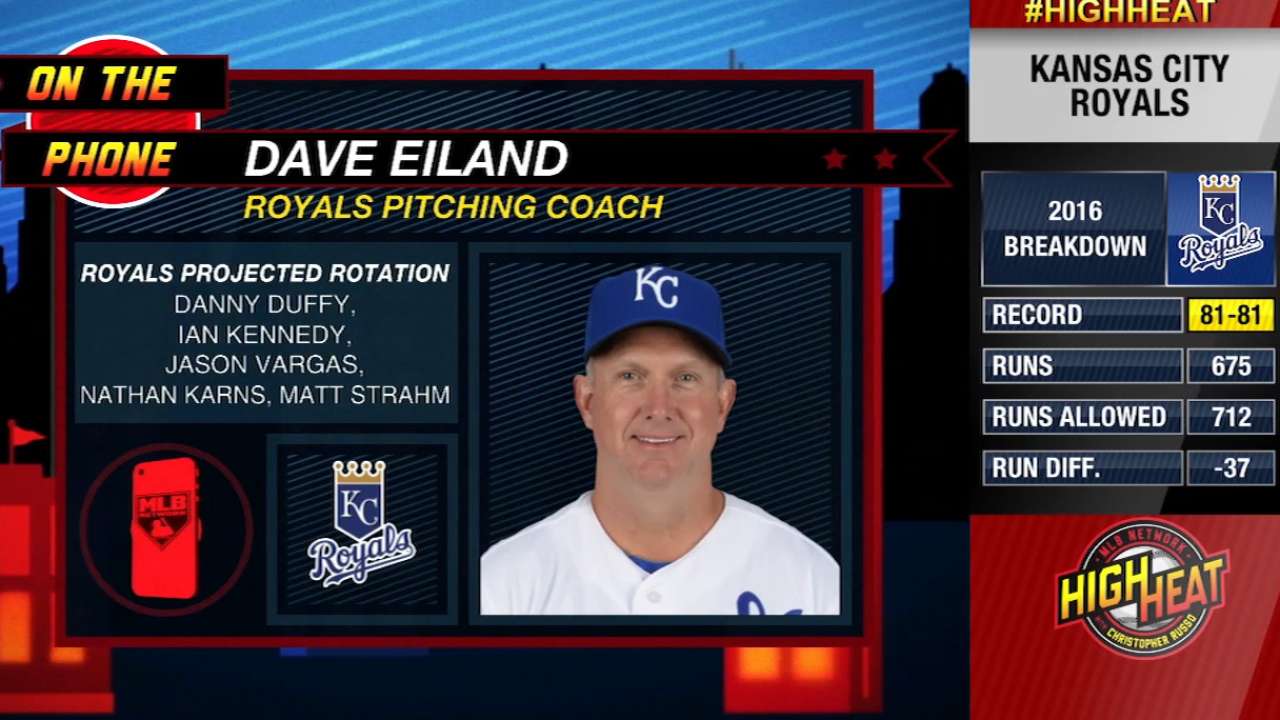 Royals manager Ned Yost said he's not concerned with the baseball side of the tragedy, at least not at the moment.
"I don't worry about that now," Yost said. "We'll find a way to replace [Ventura]. Dayton [Moore] and I, and our coaches, [know] ... the beautiful thing about Spring Training is there's always a big surprise and sometimes there are two.
"We'll replace [him] on the field. It's just that we'll never be able to replace that smile or replace that personality. That's what hurts the most."
But Yost was confident his players, the organization and the city will heal and move on after some time passes.
"It isn't just something we endure," Yost said. "It happens every day. It's part of life. There's tragedy every single day. There's death every single day.
"This happens every day to somebody. Just because everyone knew [Ventura], it doesn't make it any more special or any [more] painful than if it happens to your aunt or your brother or your mom or your dad. It's part of life.
"As much sorrow and heartache as there is, we all to have to continue to work hard and stay strong and move forward. But the one thing we never do is forget."
Jeffrey Flanagan has covered the Royals since 1991, and for MLB.com since 2015. Follow him on Twitter @FlannyMLB. This story was not subject to the approval of Major League Baseball or its clubs.