White Sox, Bourjos agree to Minor League deal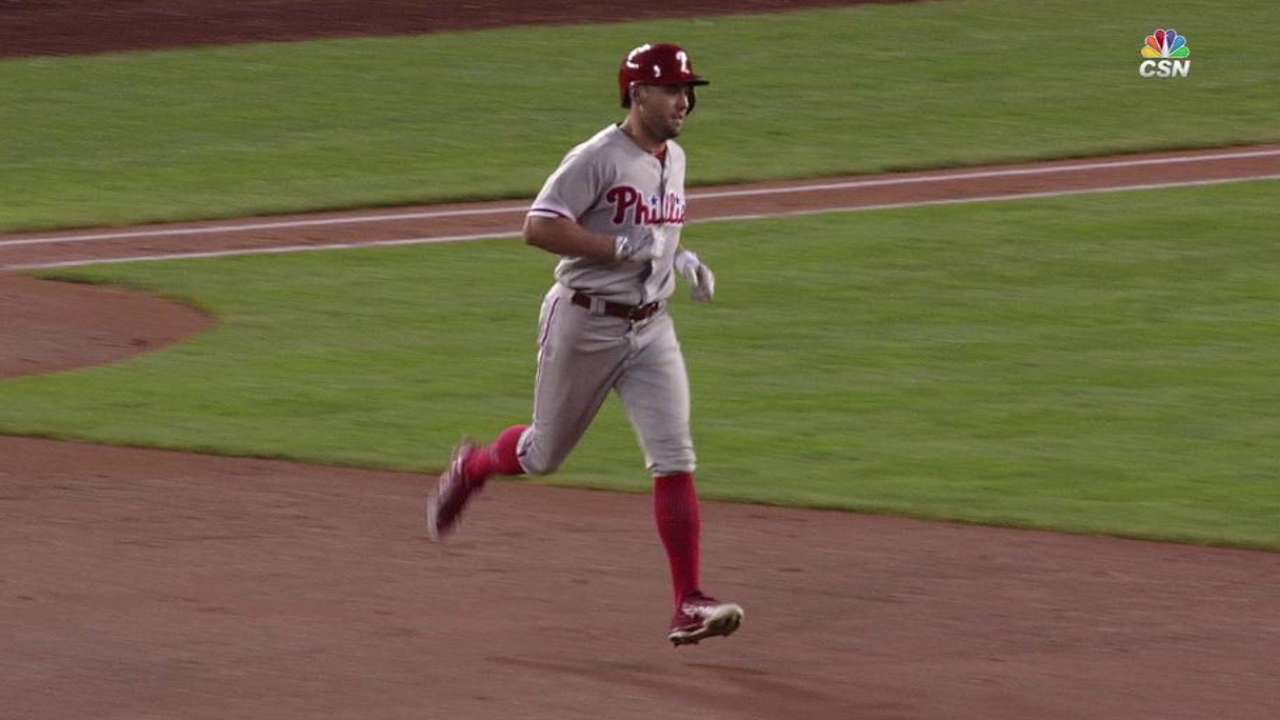 CHICAGO -- The White Sox have agreed to a Minor League deal with outfielder Peter Bourjos. The deal includes an invite to Spring Training.
Bourjos has played seven big league seasons for the Angels, Cardinals and Phillies, picking up 10 stolen bases in 2010 and a career-best 22 in '11. He had a combined 29 stolen bases over the next five years.
Of his 713 career games, Bourjos has played 548 in center field. Charlie Tilson, who tore his left hamstring during his first and only game to date with the White Sox in Detroit last season, continues to work his way back from surgery. If he makes enough progress in his recovery, Tilson could enter camp as the favorite for the position.
Frazier not worried about his finger
White Sox third baseman Todd Frazier was wearing a splint on his left hand that looked worse than it needed to be, helping heal a sprained left pointer finger.
"Basically, I felt it the fourth-to-last game of the year on a check swing and didn't really think anything of it," said Frazier during Friday's SoxFest. "It kind of went away, and when I started working out again, I started to feel it.
"So I had to say something. I got an MRI, it's just a sprain. Got another MRI today and they said I should be full-go when Spring Training comes around. No tear. Looks worse than what it is. I'm just worried about swinging. I'll be getting back into the swing of things pretty soon."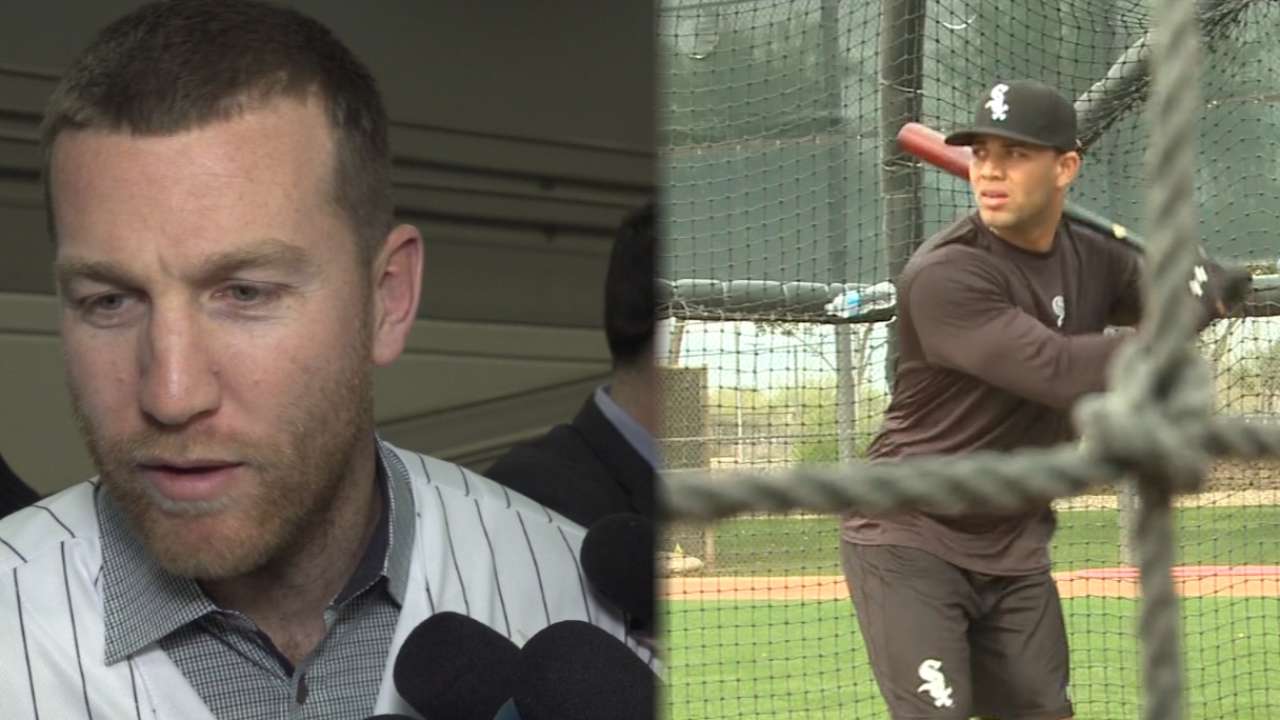 Kopech reverberates at high velocity
There already was a great deal of hype surrounding Michael Kopech and his electric right arm when the White Sox acquired the hurler from Boston as part of the Chris Sale deal. But a training video this offseason showing him throwing a pitch 110 mph took that hype to another viral level. Kopech explained the moment on Friday.
"It was with an underload ball, so a lot of people thought it was with a baseball and it probably got a little more hype than it should have, but it was with a three-ounce ball," Kopech said. "So it was a little lighter, and it was just a drill to speed our arm back up.
"I don't think me, or my trainer, or anyone really expected it to blow up that way, but you know, it's good. People are wanting to see velocity, people are wanting to see that eye-popping stuff before the season actually comes around, so I think that's exciting for a lot of the fans too."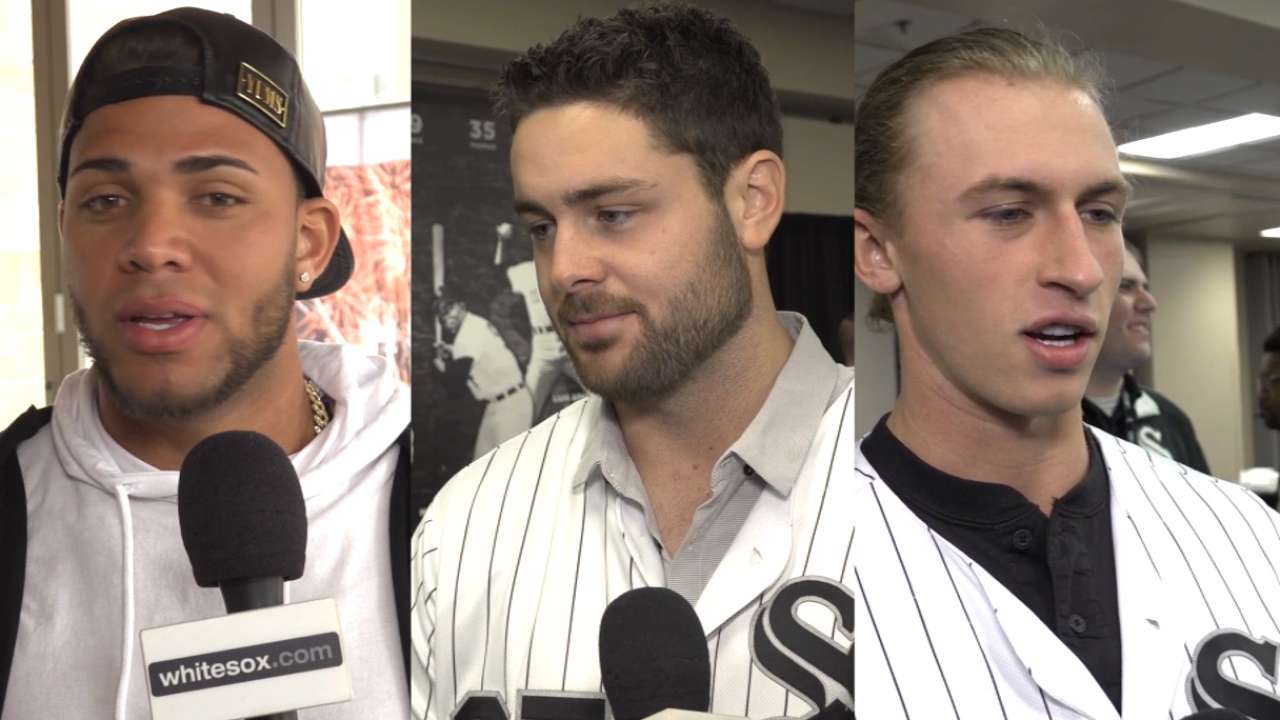 Kopech is focused more on being a complete pitcher than reaching triple digits with every fastball.
"People expect to see a big number every time I'm pitching, and as a starter that's just not realistic," Kopech said. "It's nice to have the velocity to put someone away with a fastball if I need to, but it's not something I'm going to go out there and throw as hard as I can every pitch."
Scott Merkin has covered the White Sox for MLB.com since 2003. Read his blog, Merk's Works, follow him on Twitter @scottmerkin, on Facebook and listen to his podcast. This story was not subject to the approval of Major League Baseball or its clubs.