Frazier, Quintana unfazed by uncertain future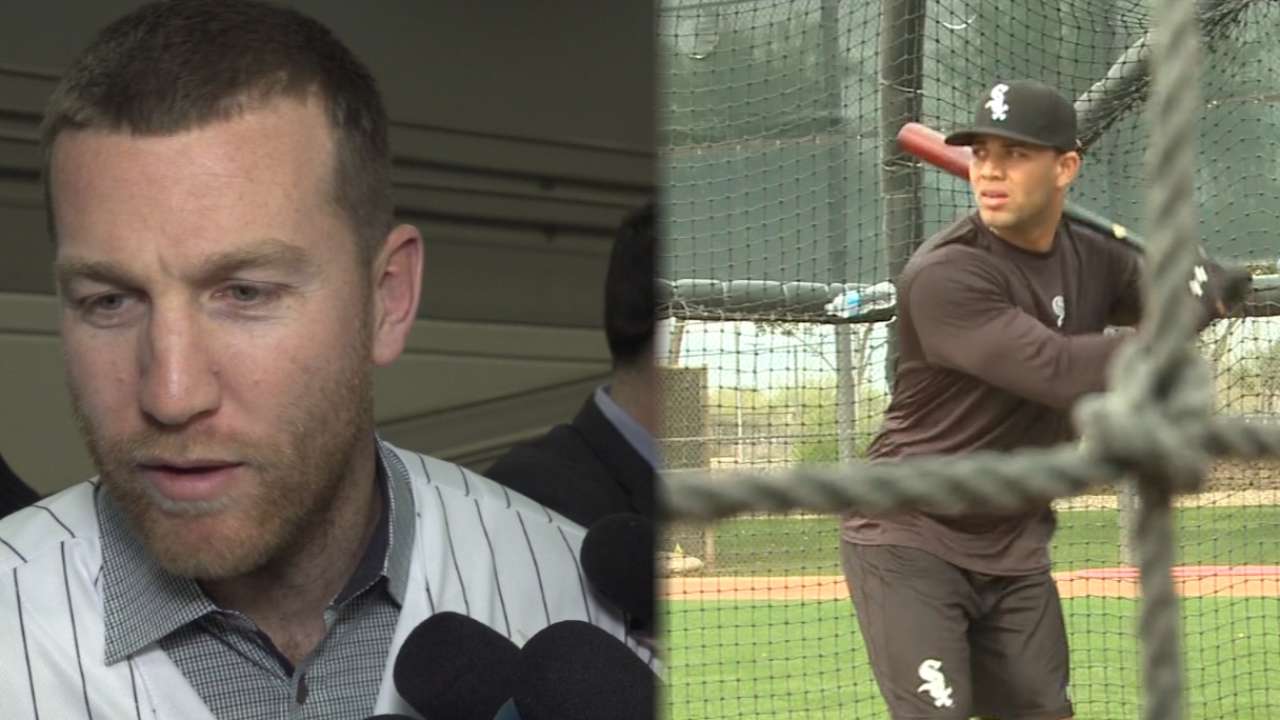 CHICAGO -- About 90 minutes before Friday's opening ceremonies of SoxFest at the Hilton Chicago, Jose Quintana was surrounded by a media scrum during a reception with reporters.
Todd Frazier received similar treatment about 10 minutes later. Quintana and Frazier stand as two of the important veterans in the middle of the White Sox rebuilding effort, making them leaders as recently acquired top prospects Lucas Giolito and Yoan Moncada rise to the Majors.
But in that same capacity, Quintana and Frazier have been mentioned in numerous trade rumors this offseason. But they both understand the process and aren't bothered by the possibility they are renting instead of owning in Chicago.
"I'm happy to be here again at my second SoxFest. I never think about trades. I just have my focus on this year to do my job, and that's it," Quintana said. "I just try to make my preparation for the season. I don't have control over the trades. I'm never focused on that."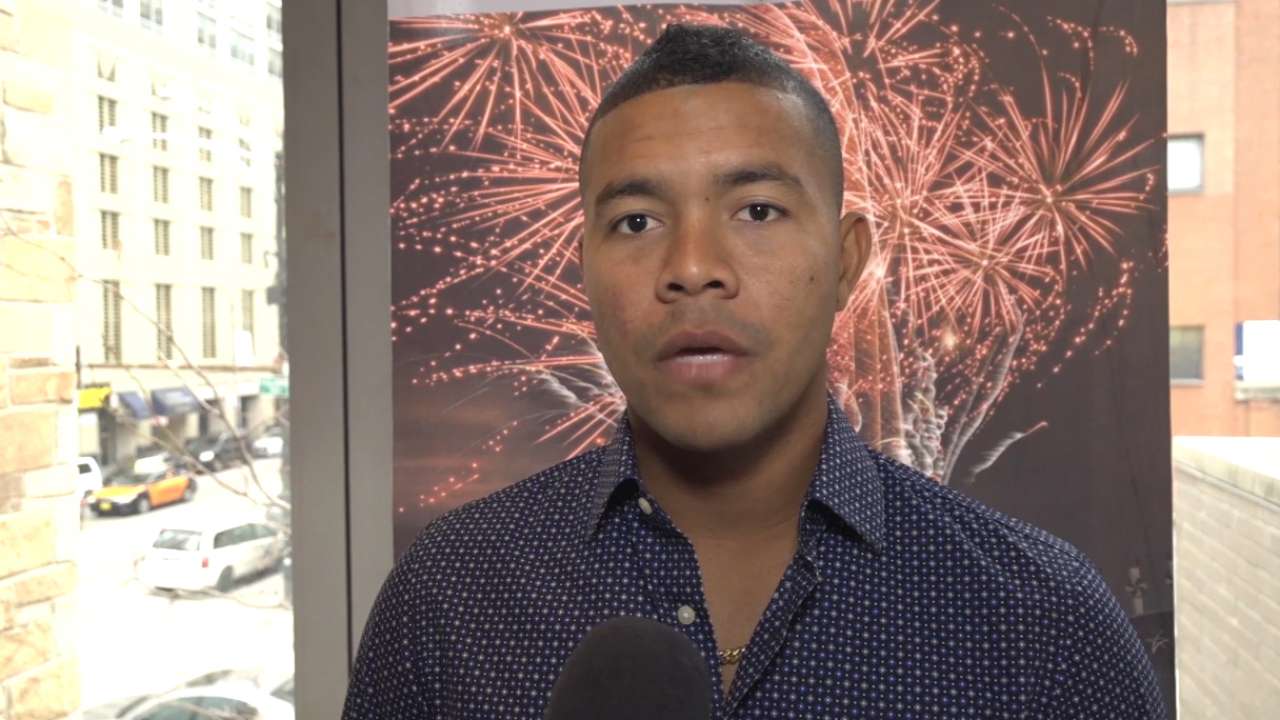 "I've been in that situation before," Frazier said. "We know the business, how it is, and it is what it is. I talked with [general manager] Rick [Hahn] yesterday, and everything looks pretty good."
Quintana, who is under White Sox control through 2020 via two team options, backs up his words about focusing on the season. He came to SoxFest for one day and planned to return to Colombia on Saturday to prepare for the World Baseball Classic.
Frazier wore a splint on his sprained left index finger, an injury he suffered while checking a swing at the end of last season and then recently re-injured lifting weights. He has no concerns about being ready to go with a full workload when Spring Training begins.
Trade rumors glanced off Frazier over the past two months, but they were certainly nowhere as prevalent as those involving Quintana. They started with Houston shortly after Chris Sale and Adam Eaton were traded at the Winter Meetings, and then involved the Pirates, the Yankees and the Braves.
"I probably still could get traded, you never know, that's just the way it goes," Frazier said. "But my focus, right now, is on Spring Training and building relationships with the team."
Hahn doesn't believe ongoing trade rumors will bother his veterans, and as manager Rick Renteria mentioned, his door is always open. But Hahn doesn't sound like he's going to stop exploring future deals.
"Our desire is to get through this process and build a sustainable core of talented players as quickly as possible," Hahn said. "Unfortunately our desire, our impatience, our eagerness isn't what's going to dictate this market or the schedule of these moves."
Scott Merkin has covered the White Sox for MLB.com since 2003. Read his blog, Merk's Works, follow him on Twitter @scottmerkin, on Facebook and listen to his podcast. This story was not subject to the approval of Major League Baseball or its clubs.