Inbox: Could Francoeur still return to Braves?
Beat reporter Mark Bowman answers fans' questions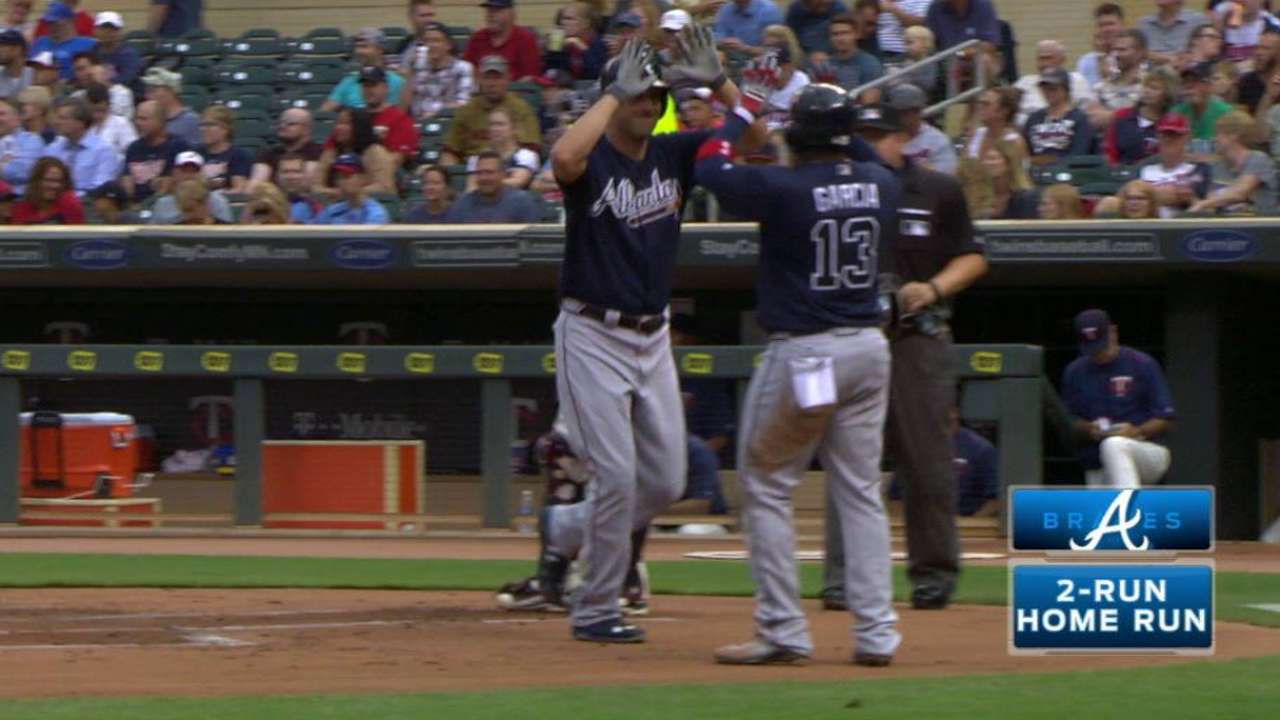 Is there still a chance the Braves could bring Jeff Francoeur back?
-- Shelly P. Asheville, N.C.
As things currently stand, the Braves would not be willing to provide Francoeur anything more than a Minor League deal. While Francoeur's preference is to return to his hometown team and experience SunTrust Park's inaugural season, the veteran outfielder is still looking for a big league deal. As of now, no offer has been made.
While totaling 331 plate appearances with the Braves and Marlins last year, Francoeur batted .254 with seven homers and a .675 OPS. The 33-year-old had a .726 OPS in 144 plate appearances against lefties and a .636 OPS in 187 plate appearances against right-handers.
• Submit a question to the Braves Inbox
Francoeur has accepted the fact that his days as an everyday player are long gone, and some of his value comes from the leadership he provides both in the clubhouse and the community. But as the Braves prepare to enter this season with an eight-man bullpen, they don't know if there would be a spot for Francoeur on their short bench.
With Kurt Suzuki and Jace Peterson occupying two of the available four bench spots, the Braves have to determine how they want to fill the other two. Chase d'Arnaud, Emilio Bonifacio and Micah Johnson are the candidates that provide some defensive versatility, but there might be a need to also carry somebody who would primarily serve as a pinch hitter.
Looking at their projected lineup, the Braves don't necessarily see where they would frequently pinch-hit for one of their position players. But as a National League team, they'll certainly pinch-hit for the pitcher enough to possibly want to carry a more capable offensive threat.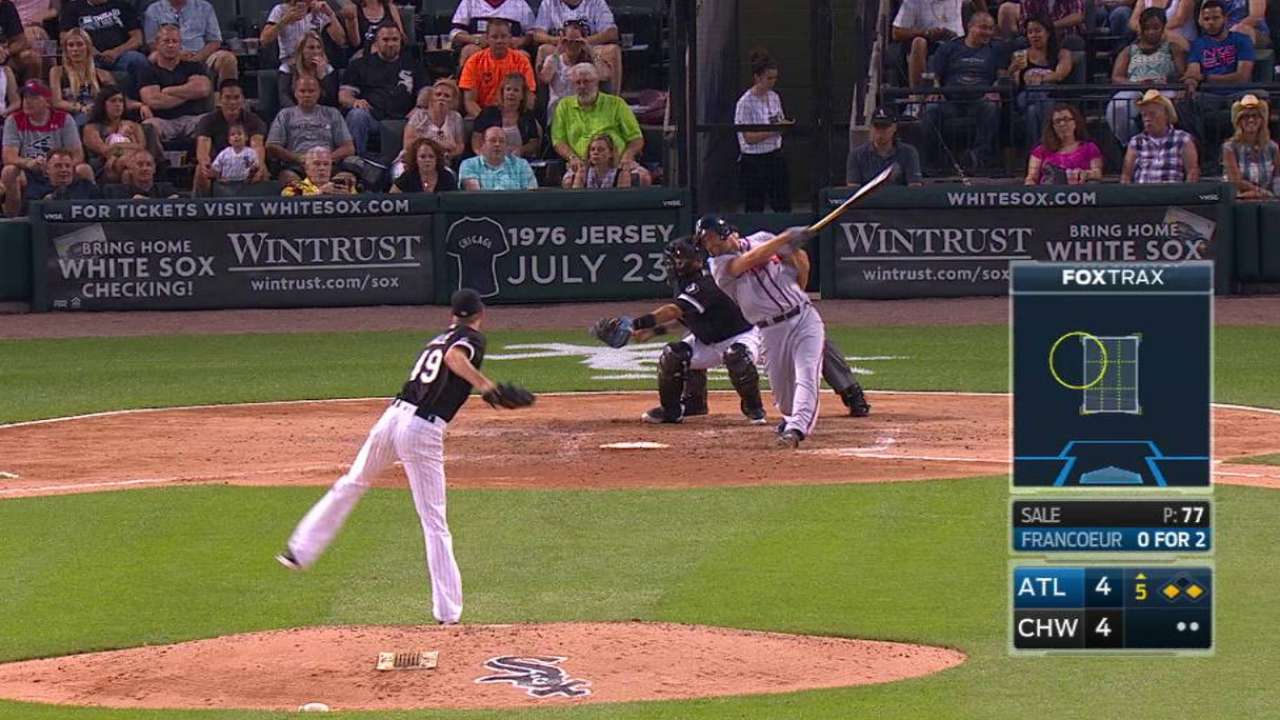 Do you anticipate the Braves making any more significant moves before the start of Spring Training?
-- Alex G., Lexington, Ky.
There's always reason to be alert whenever Braves general manager John Coppolella is holding his cell phone or any other device that allows him to communicate with other general managers or agents. But I wouldn't necessarily expect any significant moves to be made within the next couple of weeks.
Though there was some speculation second baseman Brian Dozier might be a fit, this was never really a realistic possibility, especially as long as the Twins were setting the significant price that scared the Dodgers and other potential suitors away.
Dozier's power potential is attractive, but the cost for what would amount to a two-year rental is not necessarily appealing to a team like the Braves, who don't have a need at second base unless Ozzie Albies experiences long-term effects from fracturing his right elbow in September.
Once the Braves get to Spring Training and get a better feel for their bullpen depth and the needs other teams have in this department, there's a chance they could trade a reliever. But over the next couple weeks, I wouldn't expect them to do anything more than possibly add to their bench candidates with a non-roster invite.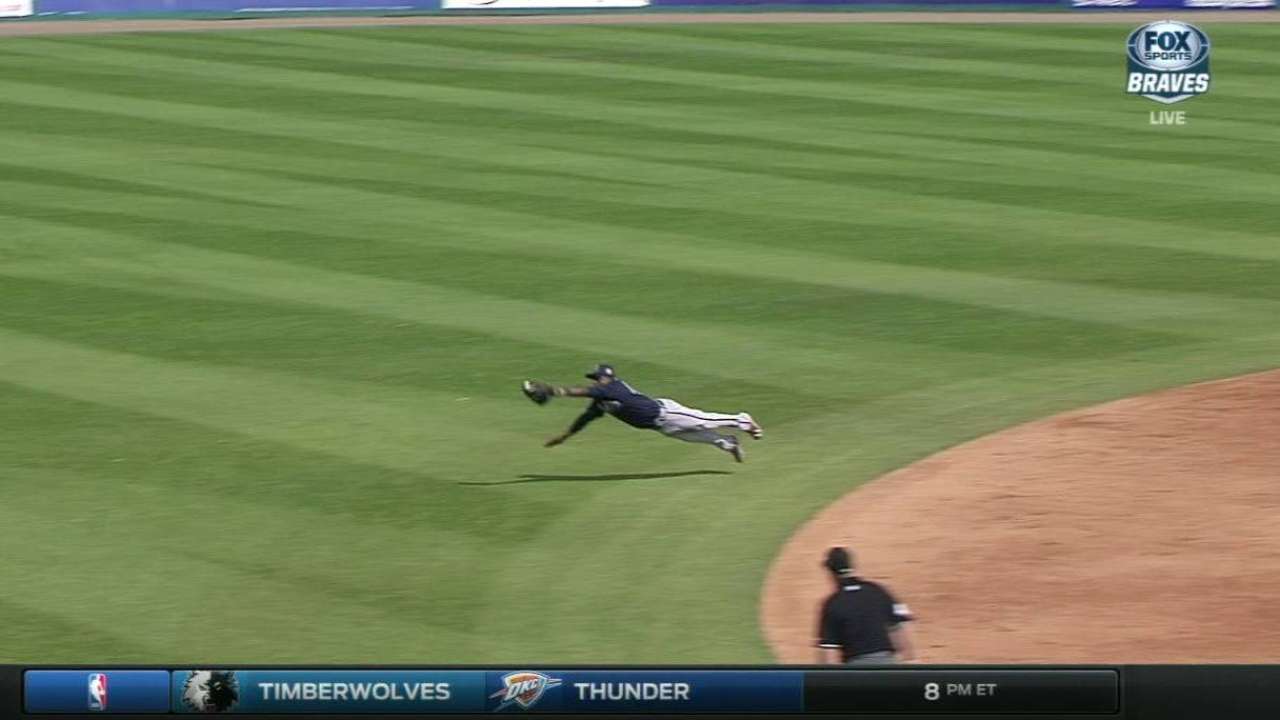 Do you think the Braves should have signed a left-handed reliever?
-- Tyler J., Jackson, Miss.
As the Braves bullpen posted a 3.61 ERA after July 31, closer Jim Johnson limited left-handed hitters to a .157 on-base percentage. Every other returning Atlanta reliever who made at least 10 appearances over the season's final two months allowed lefties to produce a .327 OBP or higher.
Left-handed reliever Ian Krol posted a 3.18 ERA over 51 innings, but he also allowed left-handed hitters to bat .284 with a .386 OBP against him. So yeah, the Braves at least discussed the possibility of pursuing Jerry Blevins and other free-agent lefties, but instead of taking a gamble on the inflated prices that exist within this market, they have opted to maintain their faith in Paco Rodriguez, who will be attempting to pitch in the Majors for the first time since May 29, 2015. Before having to undergo Tommy John surgery in '15, Rodriguez had limited left-handed hitters to a .174 batting average and .245 on-base percentage over 186 plate appearances.
How will the Braves utilize their two catchers, Tyler Flowers and Kurt Suzuki?
-- Todd P., Chattanooga, Tenn.
Suzuki will serve as Flowers' backup. His presence provides the Braves more comfort, and they won't have to push Anthony Recker into a starting role.
Manager Brian Snitker will determine exactly how to divvy up the time between Flowers and Suzuki, who are both right-handed hitters. In order to keep Flowers fresh over the entire season, there's a chance Suzuki might start two out of every five games during the early months.
The Braves haven't determined who will serve as knuckleballer R.A. Dickey's primary catcher. But it would seemingly make sense to give this responsibility to Suzuki and allow Flowers to focus his attention on the rotation's other four members.
Mark Bowman has covered the Braves for MLB.com since 2001. This story was not subject to the approval of Major League Baseball or its clubs.