Report: Wieters could land in Milwaukee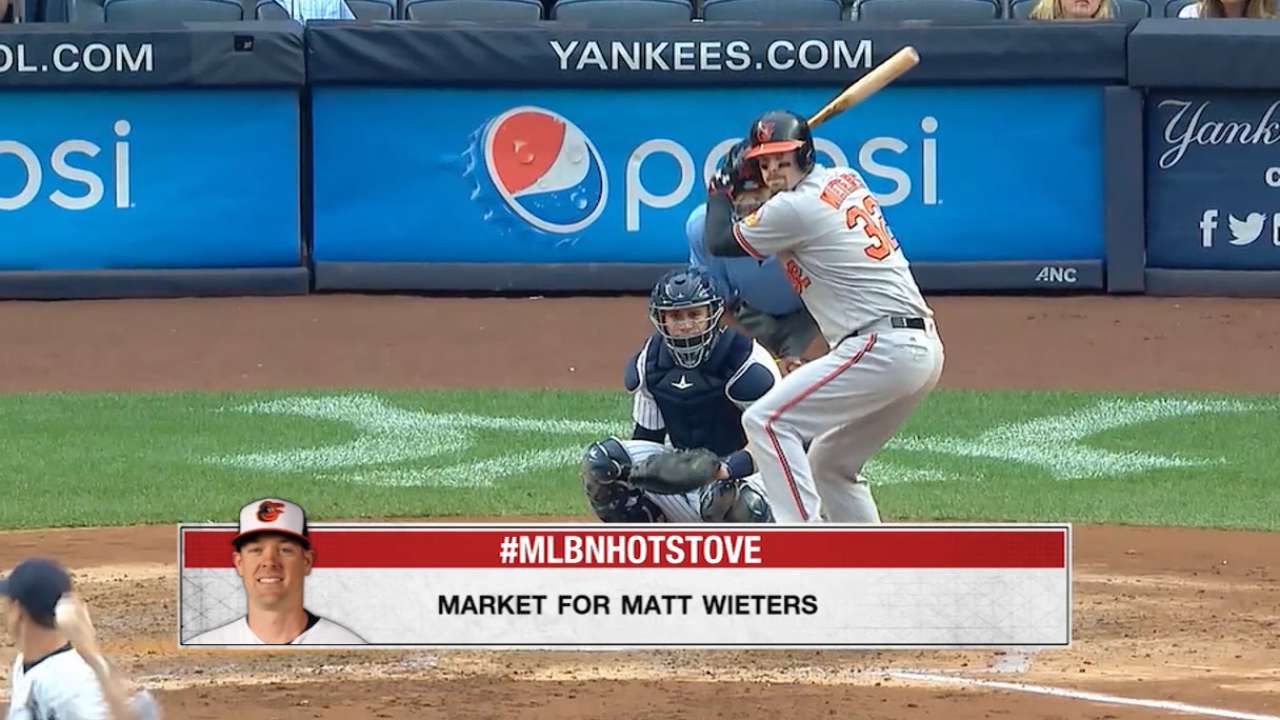 When Matt Wieters hit the free-agent market this offseason, he was reportedly seeking a large deal. However, a report Friday from FanRag Sports indicates a possible shorter deal could manifest, and if so, it could be through a union with the Brewers.
Milwaukee will likely have at least three backstops -- Andrew Susac, Manny Pina and Jett Bandy, whom they acquired from the Angels last month -- in a healthy competition heading to Spring Training next month. However, per FanRag, they didn't think Wieters would be affordably available until recently. The club has not commented on the report.
Wieters, who played for the Orioles last year under a qualifying offer after returning from Tommy John surgery in 2015, was projected to earn roughly a three-year, $39 million deal, according to MLB Trade Rumors. How he would fit in Milwaukee's rebuild presents intrigue.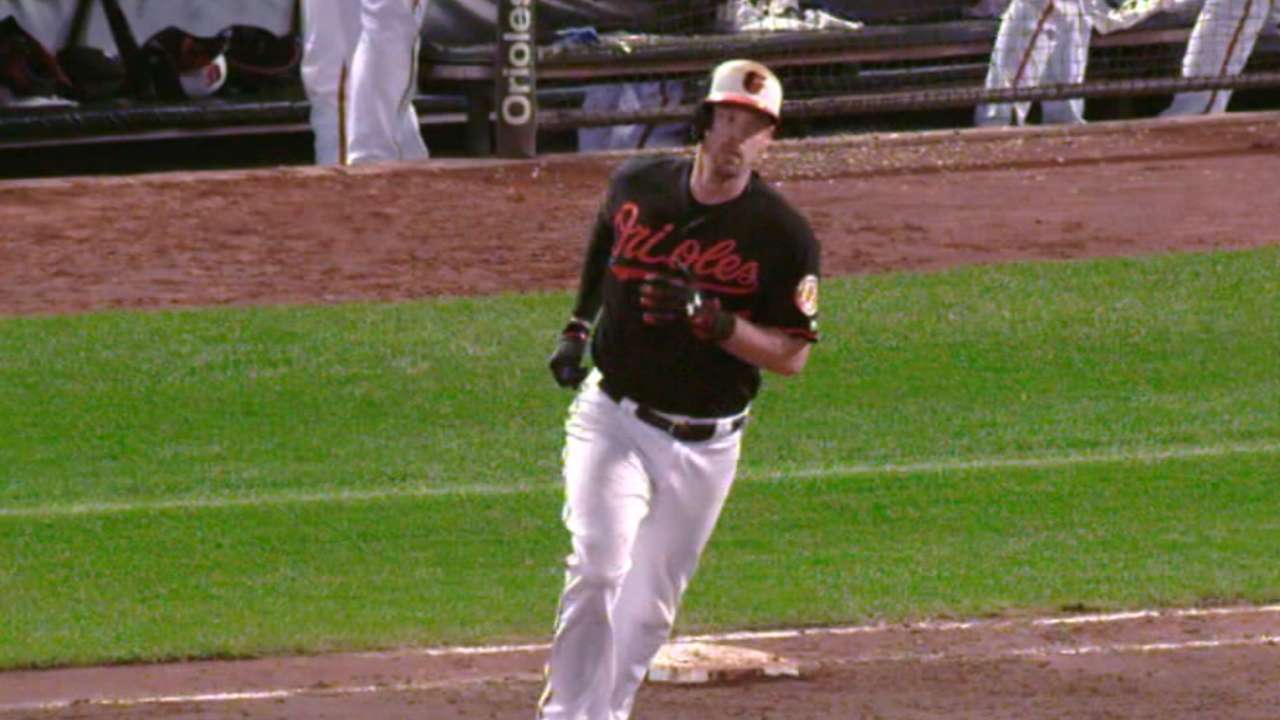 After extensively shopping Jonathan Lucroy for months last year, the Brewers finally dealt their longtime backstop to Texas in August. A three-time All-Star and one of the game's most productive catchers offensively, Lucroy is entering the final year of a very team-friendly, six-year, $15.5 million deal. Lucroy is 23 days younger than Wieters and has played in only 30 fewer games with a career batting average nearly 30 points better.
Wieters was drafted by the Orioles with the fifth overall pick in 2007 and spent eight big league seasons with the club. Since he became a free agent, Baltimore has signed Welington Castillo and has its No. 2 prospect, Chance Sisco, in the wings.
As an All-Star in '16, Wieters slashed .243/.302/.409 with 17 homers, 66 RBIs and 48 runs scored.
Daniel Kramer is a reporter for MLB.com based in Denver. Follow him on Twitter at @DKramer_. This story was not subject to the approval of Major League Baseball or its clubs.