Coach's simple advice sticks with Kontos
Schwarz's message on importance of staying healthy still resonates with righty
SAN FRANCISCO -- George Kontos' arm was aching, because he had ignored the soreness in his elbow to pitch a seven-inning complete game. His adrenaline was pumping, because he had emerged with a season-ending 2-1 victory for the Niles West High School freshman team over Maine South.
And his mind was racing, because his coach, Chris Schwarz, was talking to him.
Schwarz wasn't overtly trying to motivate his skinny ace with the long legs. But what he said inspired Kontos nonetheless. Summer was coming in Illinois, and Schwarz wanted Kontos to make the most of it. That meant more than eating ice cream and living and dying with the fortunes of the Chicago Cubs.
Schwarz advised Kontos to rest his ailing arm and, once the discomfort subsided, do shoulder exercises and anything else he could to strengthen himself. Schwarz saw Kontos' future that afternoon, and baseball would be part of it, if he was willing to treasure his gift by nurturing it.
A decade and a half later, Kontos, the Giants right-hander, has chosen to honor Schwarz at Friday's annual Coaching Corps Game Changer Awards ceremony, which will include San Francisco Bay Area athletes recognizing coaches who enriched their lives. The event, to be held at San Francisco's Fairmont Hotel, will be taped and televised by CSN Bay Area. The broadcast debut is scheduled for Sunday at 9 p.m. PT.
The event supports Coaching Corps, an Oakland-based 501(c)(3) organization that focuses on inspiring and mentoring youths in underserved communities through sports and public service. More information about Coaching Corps can be found at www.coachingcorps.org.
Schwarz's message still resounds within Kontos' memory.
You have a career ahead of you in baseball.
You will play baseball in college.
Do everything in your power to stay healthy.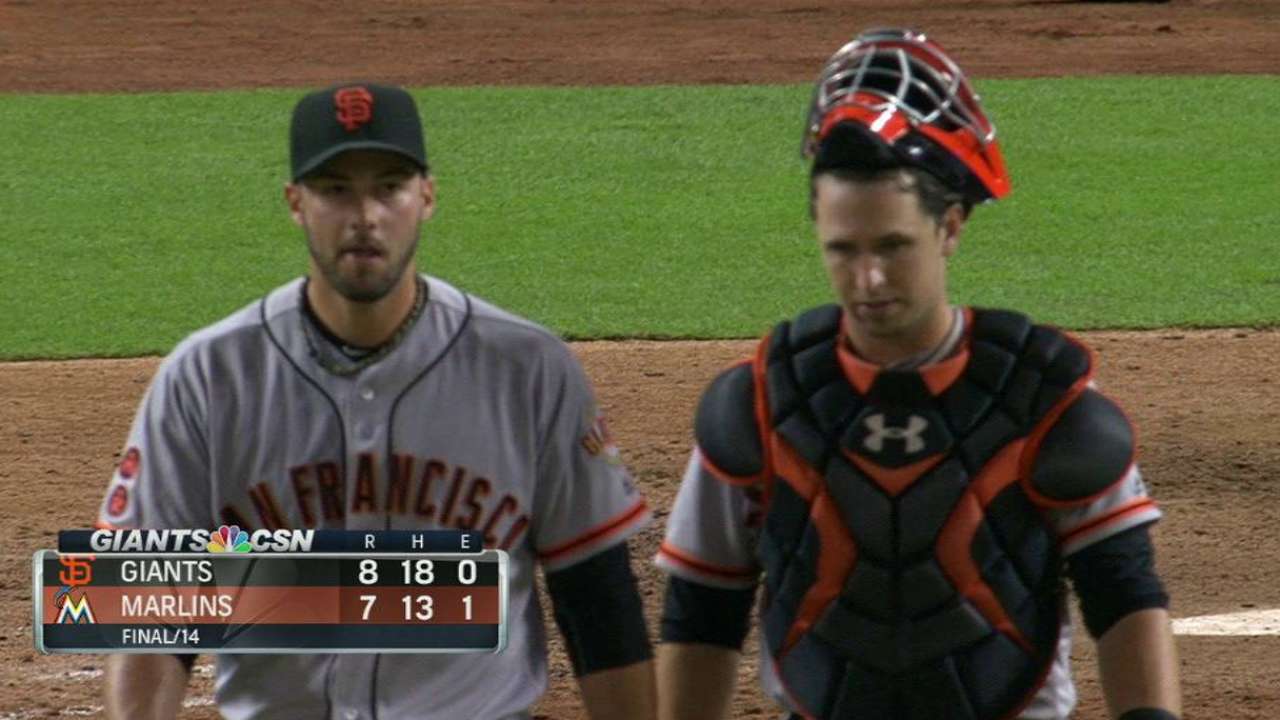 Like thousands of other kids his age, Kontos fantasized about playing in the Major Leagues. Schwarz's simply stated advice helped Kontos realize that the dream was within reach.
"It became a reality that this really could happen when he gave me that vote of confidence," said Kontos, who's approaching his sixth season with the Giants. "That was the first time I ever really thought that baseball could be a post-high school activity for me."
Schwarz's overall approach opened Kontos' eyes to the big picture.
"He wanted you to be a good person and to work hard and respect the game and not take anything for granted," Kontos said. "While I've been taught that my entire life from my family and my parents, he was really the first coach who would hold us accountable. That was really how I learned that if you want to get anything out of this game, you have to put forth the effort and dedication and work hard. Nothing's ever going to come easily.
"He impacted not only my baseball career, but he actually had an impact on myself being a better student and being a better person in general."
Schwarz instinctively knew that Kontos would accept such guidance and possessed the aptitude to act upon it.
"The thing that struck me about George almost right away was that he had two things going in his favor: He had a great work ethic. And he was competitive," Schwarz said. "... He had a deeper understanding of what he could do to get better."
Kontos improved so much that he was named Illinois high school baseball player of the year as well as Niles West's most valuable player as a senior. When he accepted the latter award at a banquet, he easily could have accepted his trophy, shaken the presenter's hand and returned to his seat.
Instead, Kontos stood before everyone and shared his enduring memories of Schwarz's talk.
"Frankly, I had forgotten about it," said Schwarz, 52. "You can imagine how gratifying that was. That's one of those things that was really nice. You can't put a price on something like that."
Other athletes expected to attend the ceremony include A's right-hander Kendall Graveman, who will honor his father, Gary; Golden State Warriors forward Draymond Green, who will recognize his college coach, Michigan State's Tom Izzo; Oakland Raiders head coach Jack Del Rio, who will celebrate his Hayward (Calif.) High School coaches Jim Bisenius (baseball), Charley Kendall (basketball) and Jeff Rankin (football); and 49ers linebacker NaVorro Bowman, who will posthumously honor his Suitland High School (Forestville, Md.) football coach, David "Nick" Lynch.
Chris Haft has covered the Giants since 2005, and for MLB.com since 2007. Follow him on Twitter at @sfgiantsbeat and listen to his podcast. This story was not subject to the approval of Major League Baseball or its clubs.