Inbox: Who will serve as Cubs' setup man?
Beat reporter Carrie Muskat answers fans' questions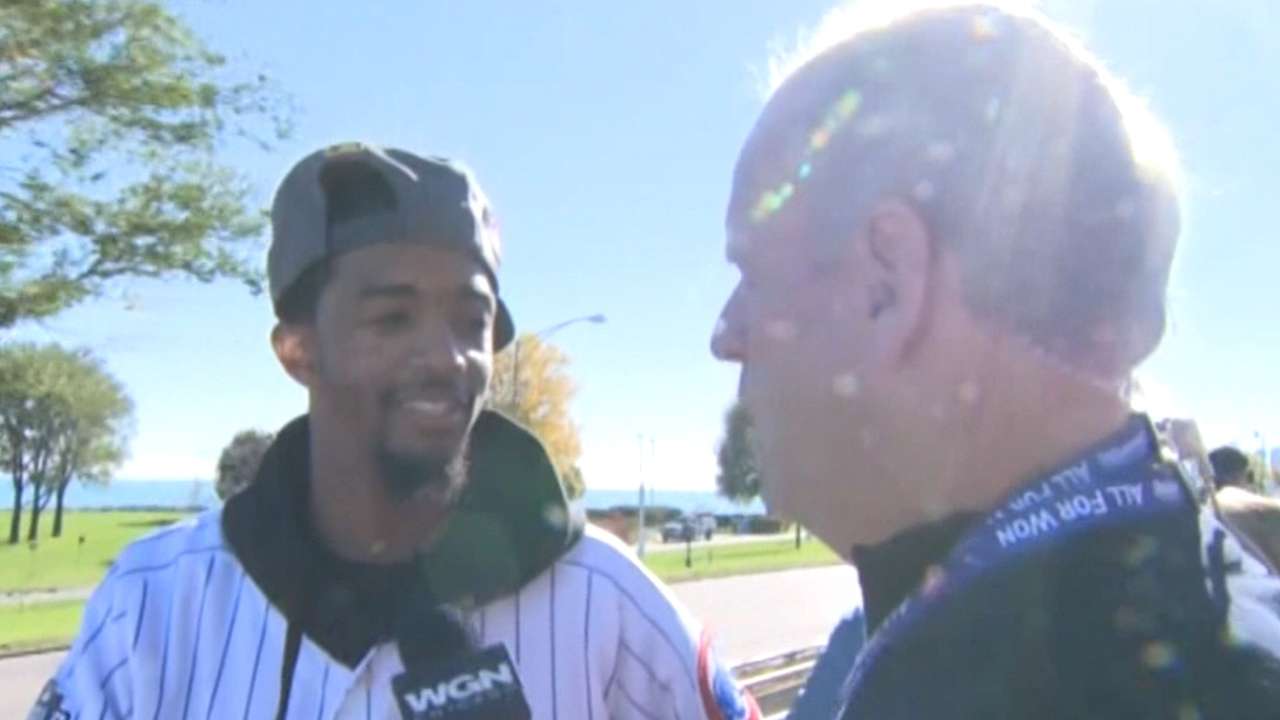 CHICAGO -- The bullpen, lineup and Jon Jay are among the topics in the latest Cubs Inbox.
If Wade Davis is going to be the closer, will Hector Rondon be the setup man or Koji Uehara or both? How will the Cubs manage the bullpen?
-- Jack G., Hinsdale, Ill.
You'll likely see Rondon, Uehara, Pedro Strop and Carl Edwards Jr. rotating as the setup pitchers, depending on the situation. Manager Joe Maddon said he spends more time each game day thinking about his bullpen than any other aspect of the game so he's prepared for the best matchups. As for Davis, Maddon is happy to be reunited with the right-hander.
• Submit a question to the Cubs Inbox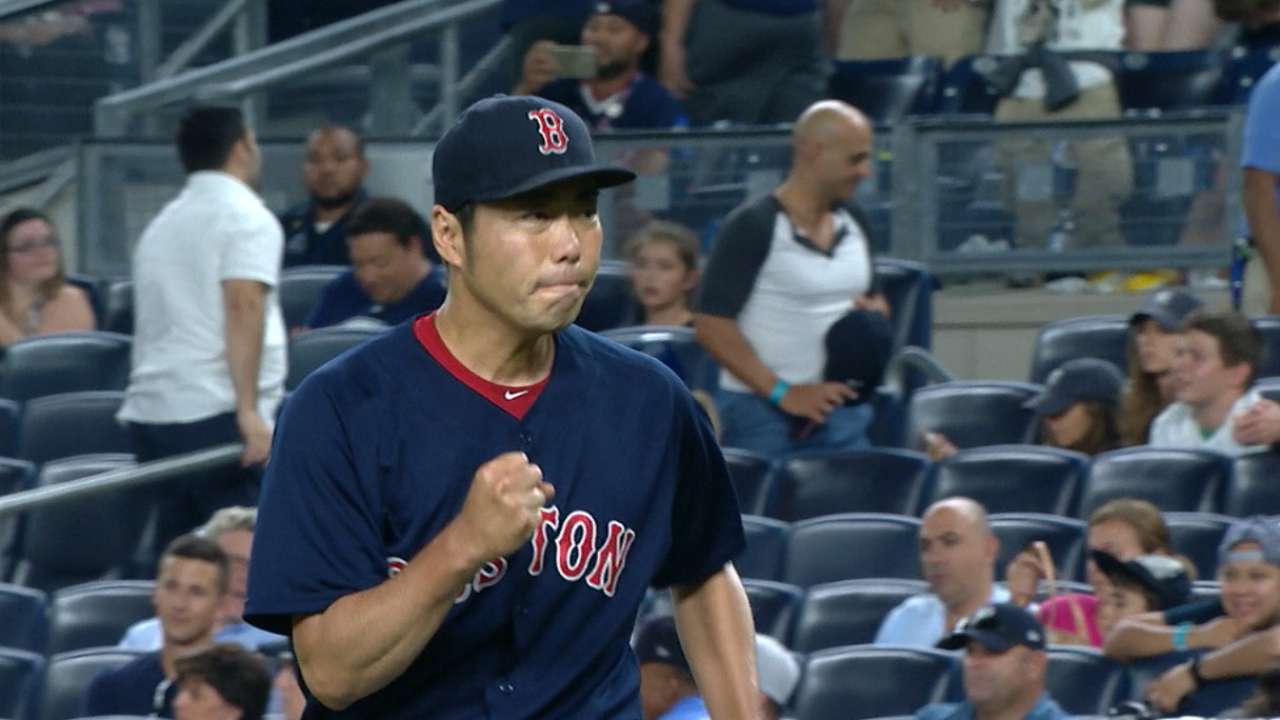 "He just shows up all the time," Maddon said of the Cubs' new closer. "He'll be very honest with me when he can or can't do something."
Am I the only one confused about the Jay signing? If Javier Baez is the everyday second baseman and Ben Zobrist is the everyday left fielder, where does Kyle Schwarber play? With Jay in center and Heyward in right, that leaves Schwarber without a position. I thought they would put Jason Heyward in center and Zobrist in right to put Schwarber in left, but with Jay, it has everything confusing. Who is playing where this upcoming season?
-- Matthew W., Winfield, Mo.
I'm not sure anyone is an "everyday" player other than Anthony Rizzo and Heyward because of the way Maddon likes versatile players and believes in keeping guys fresh. Jay was signed to play center field and help mentor Albert Almora Jr. You'll likely see Zobrist used more as a super utility player, sharing second with Baez and left with Schwarber.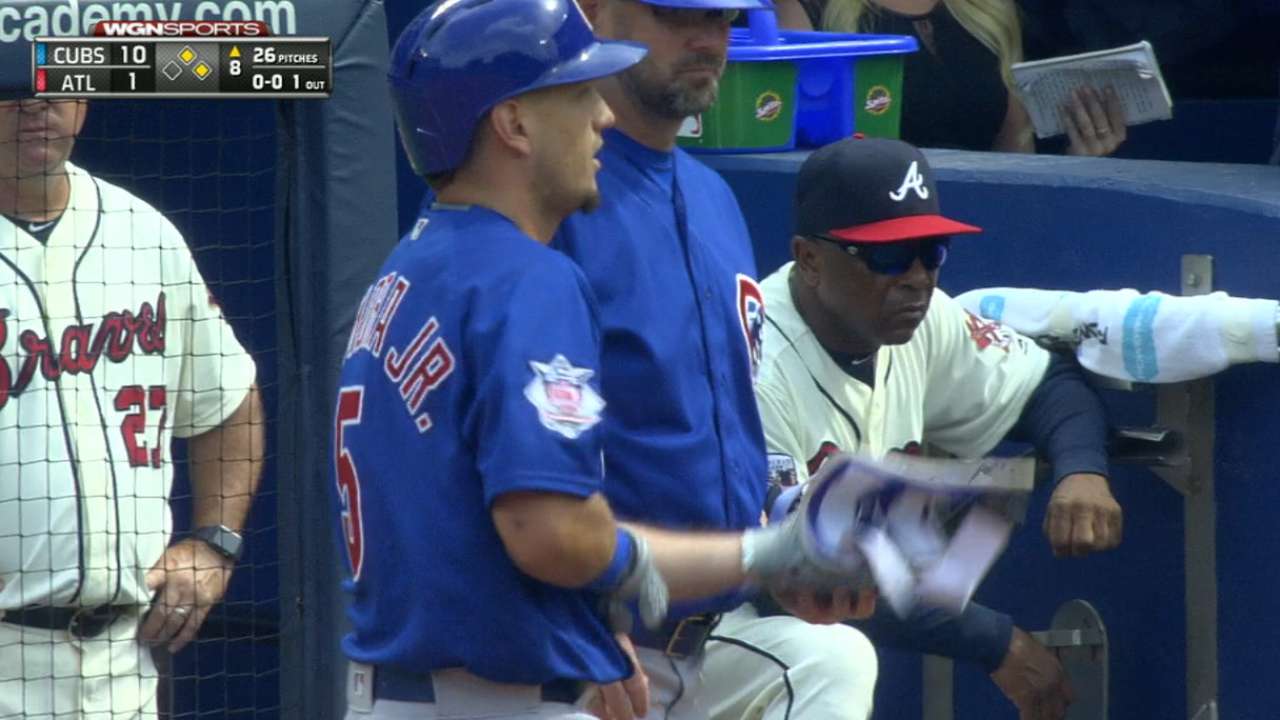 The Cubs want to play another seven-month season, and in order to do that, you'll hear Maddon talk a lot about the importance of rest, which means days off. Don't expect the same lineup every day. Plus, Schwarber is coming off a serious knee injury, and won't be playing 162 games (even if he says he can).
Can you give me the projected starting lineup by position for the Cubs and the five starting pitchers?
-- Darnell R., Axton, Va.
The rotation heading into the 2017 season includes Jon Lester, Jake Arrieta, Kyle Hendricks and John Lackey, with newly acquired Brett Anderson and Mike Montgomery options for the fifth spot. As for a lineup, here's one which Maddon provided before the Cubs Convention. As noted in the discussion above, this is subject to change:
LF Schwarber; 3B Kris Bryant; 1B Rizzo; 2B Zobrist; SS Addison Russell; RF Heyward; C Willson Contreras; P Starting pitcher; CF Jay or Almora.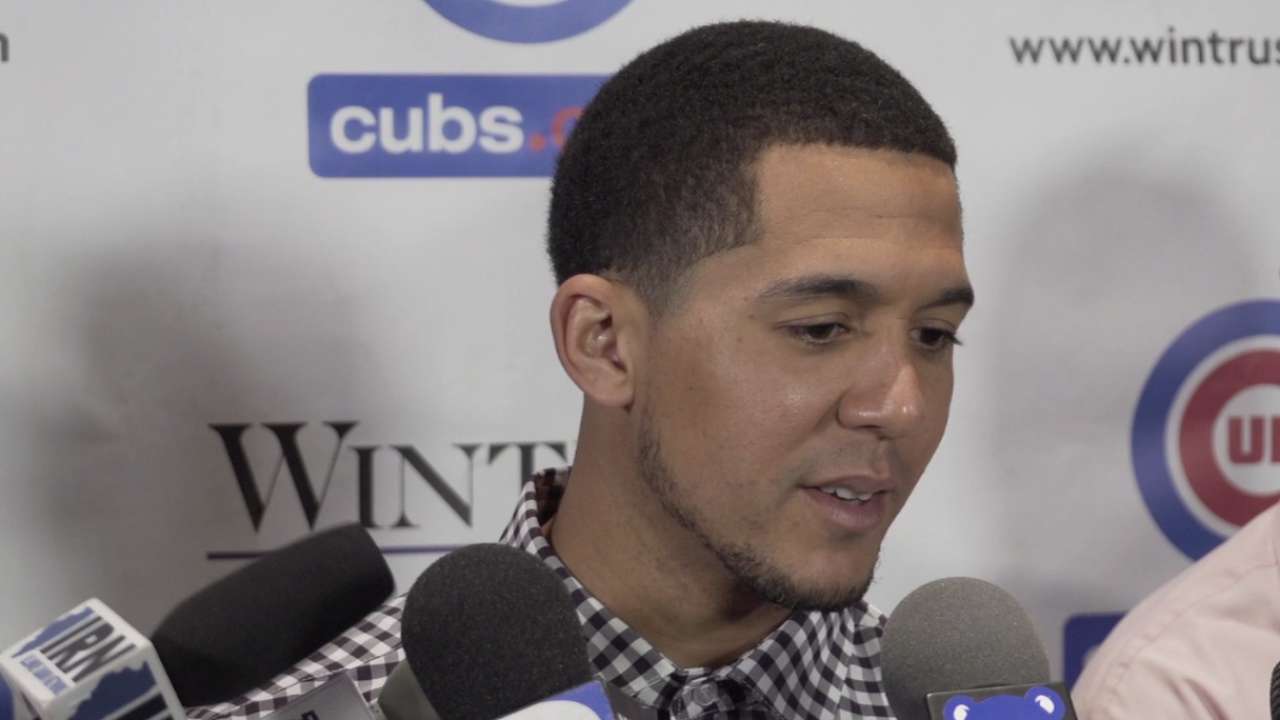 Maddon says he's considering having the pitcher bat eighth again to give Schwarber more RBI opportunities. The manager wanted the "geeks" in the baseball operations department to go over the numbers. Schwarber leading off isn't as crazy as it might seem. He's one of the best in terms of on-base percentage.
How close is Dylan Cease to pitching for Triple-A Iowa? Can he throw in the upper 90s consistently?
-- Don M., Plainwell, Mich.
You'll have to wait to see Cease in Des Moines. Jason McLeod, the Cubs' director of scouting and player development, called Cease "one of the more exciting prospects we have in our organization." A sixth-round Draft pick in 2014, Cease, 21, started 12 games last year at Class A Eugene and is ranked fourth on MLBPipeline.com's Top 30 Cubs prospects list. His fastball has been clocked at 100 mph, McLeod said, and he has a power curveball as well. He's still developing a third pitch.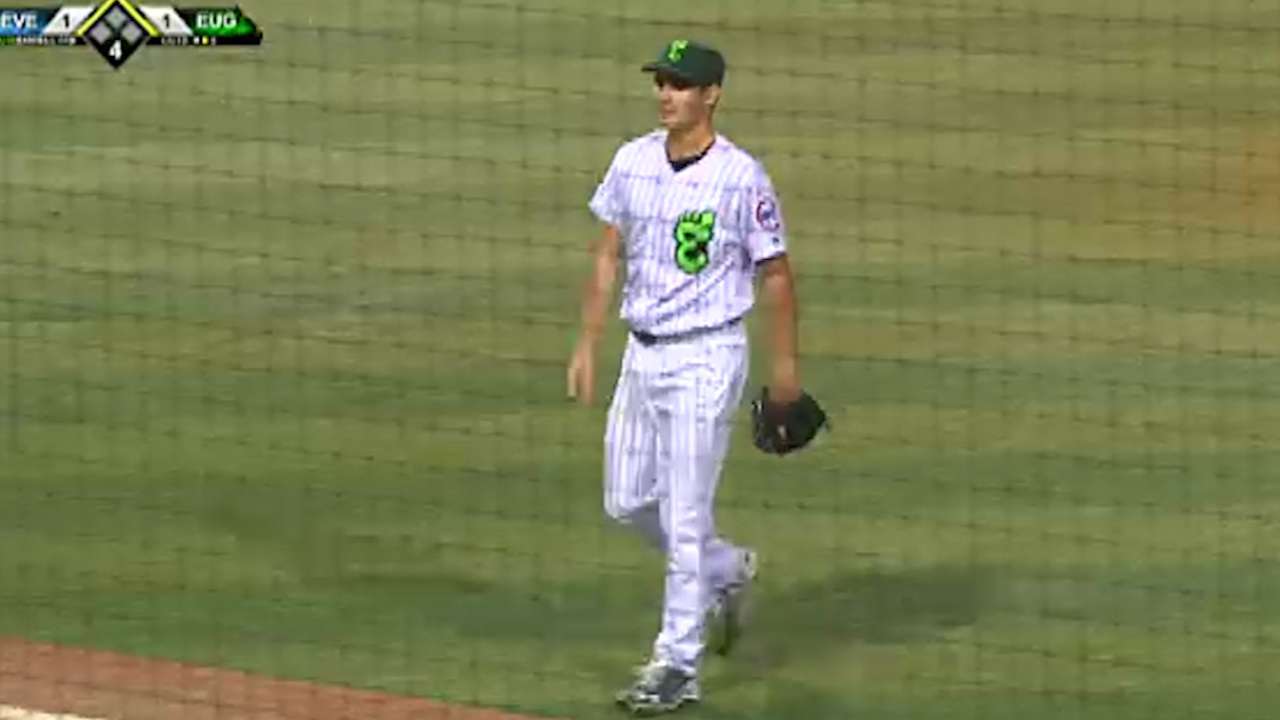 Other pitching prospects to keep an eye on include right-hander Oscar De La Cruz (No. 8 on MLB.com's list), Trevor Clifton (No. 9), Jose Albertos (No. 10), Pierce Johnson (No. 18) and Ryan Williams (No. 19).
Carrie Muskat has covered the Cubs since 1987, and for MLB.com since 2001. She writes a blog, Muskat Ramblings. You can follow her on Twitter @CarrieMuskat and listen to her podcast. This story was not subject to the approval of Major League Baseball or its clubs.