Haniger brings potential to Mariners' outfield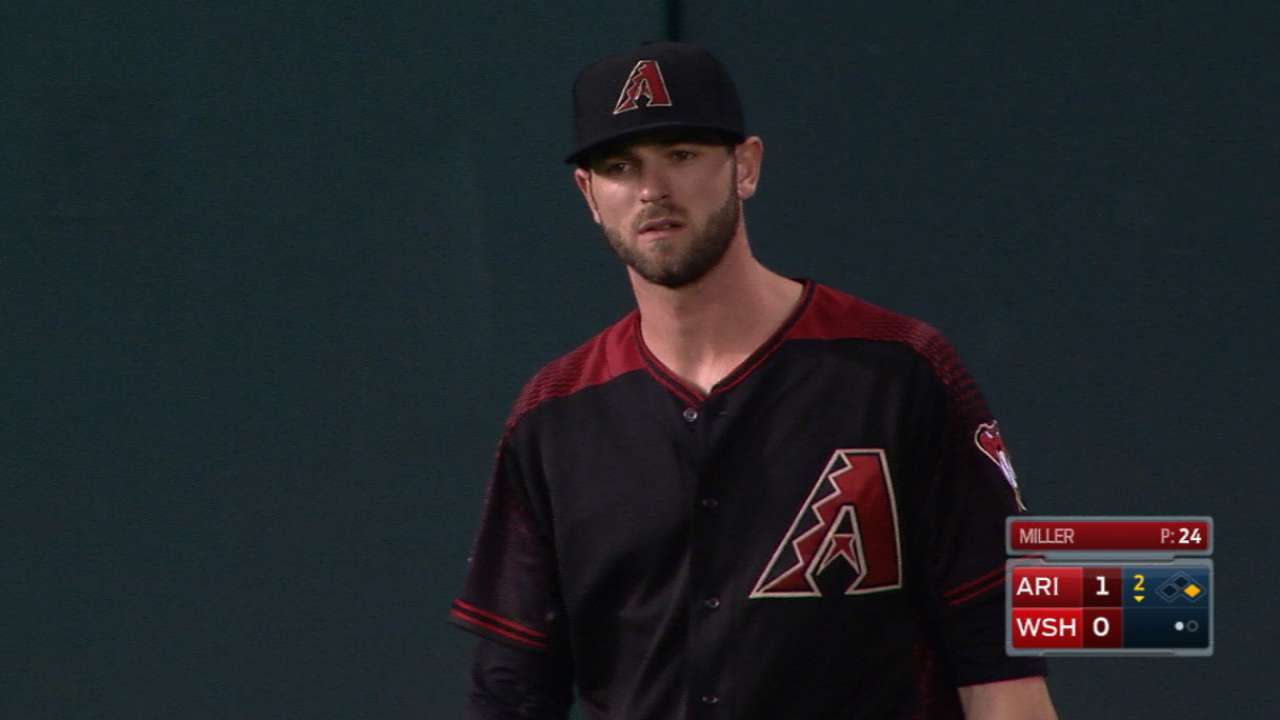 SEATTLE -- When the Mariners pulled off their biggest trade of the winter, shortstop Jean Segura was the player who made the headlines. After all, Segura was the All-Star leadoff hitter, in the premium position, coming off the career year with Arizona. It was the talent of Segura, surely, that allowed Seattle to finally part with young right-hander Taijuan Walker after so many previous trades were turned down.
But take a closer look at that trade. There were two other players sent from the D-backs in the Nov. 23, 2016, deal that also shipped shortstop Ketel Marte to the desert. One was a Minor League reliever named Zac Curtis. The other is an athletic, late-blooming outfielder, Mitch Haniger, who could very quietly become one of the keys to Seattle's upcoming season.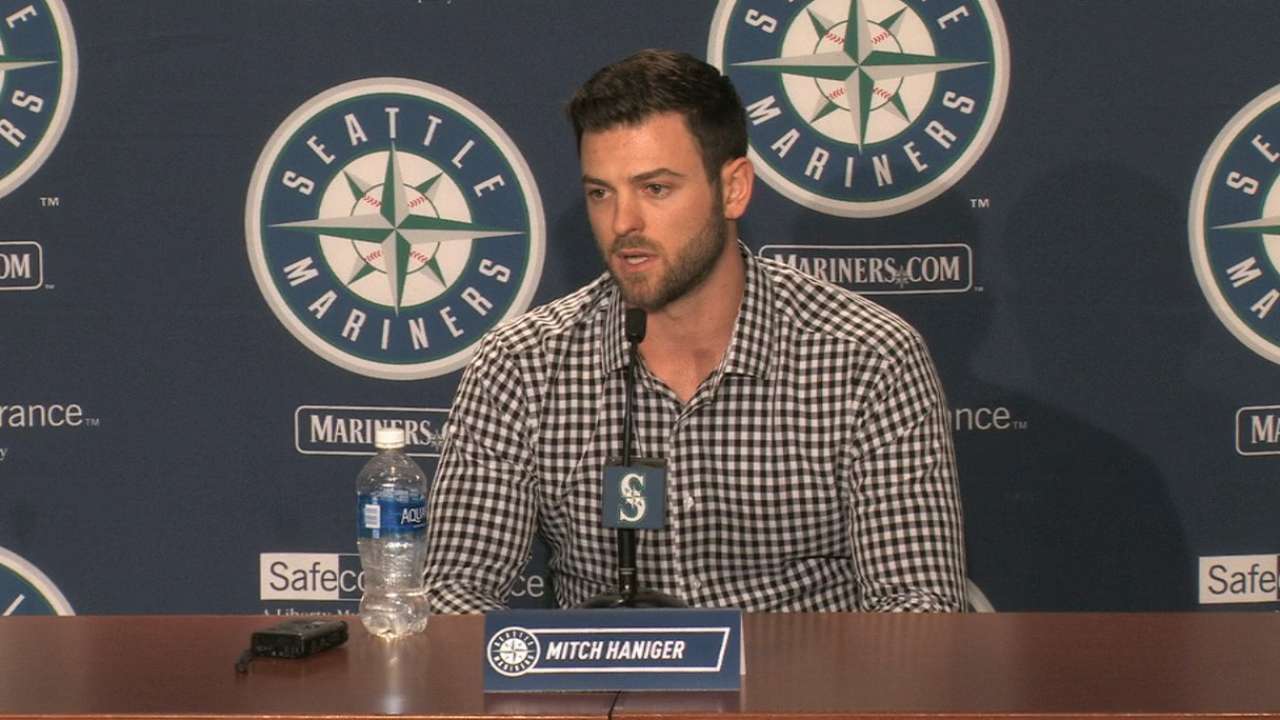 That might seem like a bit of a stretch, especially given the fact that Haniger, 26, has a grand total of 109 at-bats in his Major League career. But the more you hear the Seattle front office talk about Haniger, the more you're convinced that the deal would simply not have gotten done without him in it.
"Mitch Haniger last year, by the numbers, simply was the best offensive player in the Minor Leagues, at any level," Mariners general manager Jerry Dipoto said. "He produced more runs in weighted runs created-plus [wRC+] than any other player. So he's done what he can do at those levels. He's developed and polished. He's also a right-handed bat."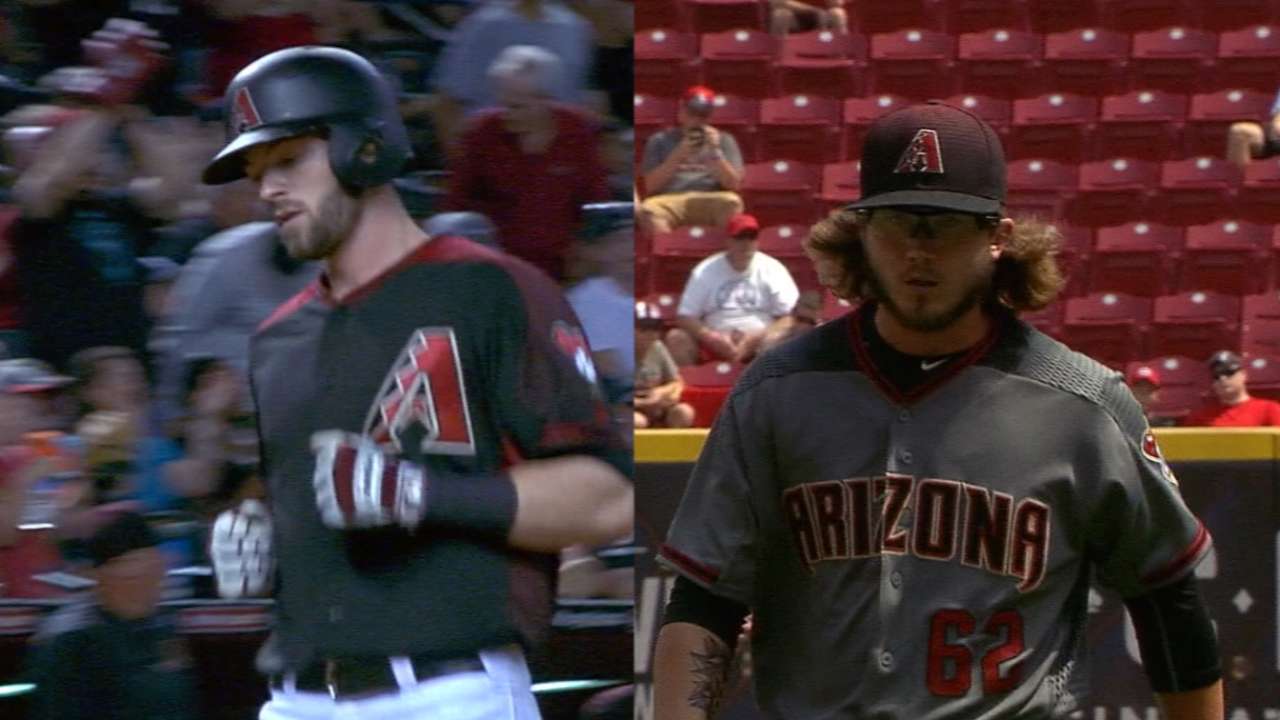 After installing a leg kick into his batting stance and adjusting the placement of his hands, Haniger took off in 2016, being named the D-backs' Minor League Player of the Year after slashing .321/.419/.581 with 25 home runs, 94 RBIs, 34 doubles, five triples, 12 stolen bases and 79 runs, while splitting time between Double-A Mobile and Triple-A Reno.
And he also plays defense. While acknowledging it was a small sample size, Dipoto pointed out that Statcast™ information over the last five weeks of the season, when Haniger was in the midst of his first Major League callup, showed that he was one of the premier outfield defenders in the game. And this was done primarily with Haniger in center field. In Seattle, with elite defender Leonys Martin in center, Haniger is slated to move over to right.
"We wanted to get more athletic, better defensively, and on the bases, and we wanted to get younger," Dipoto said when mentioning Haniger and youngster Daniel Vogelbach. "It's their time to go play."
Haniger, who's 6-foot-2 and 215 pounds, showed understandable growing pains at the big league level when it came to the batter's box. He slashed .229/.309/.404 with five homers and 17 RBIs in 34 games for Arizona.
"I expect a lot of myself and I felt like I really underperformed," Haniger said. "I felt like I'm capable of a lot more than I showed."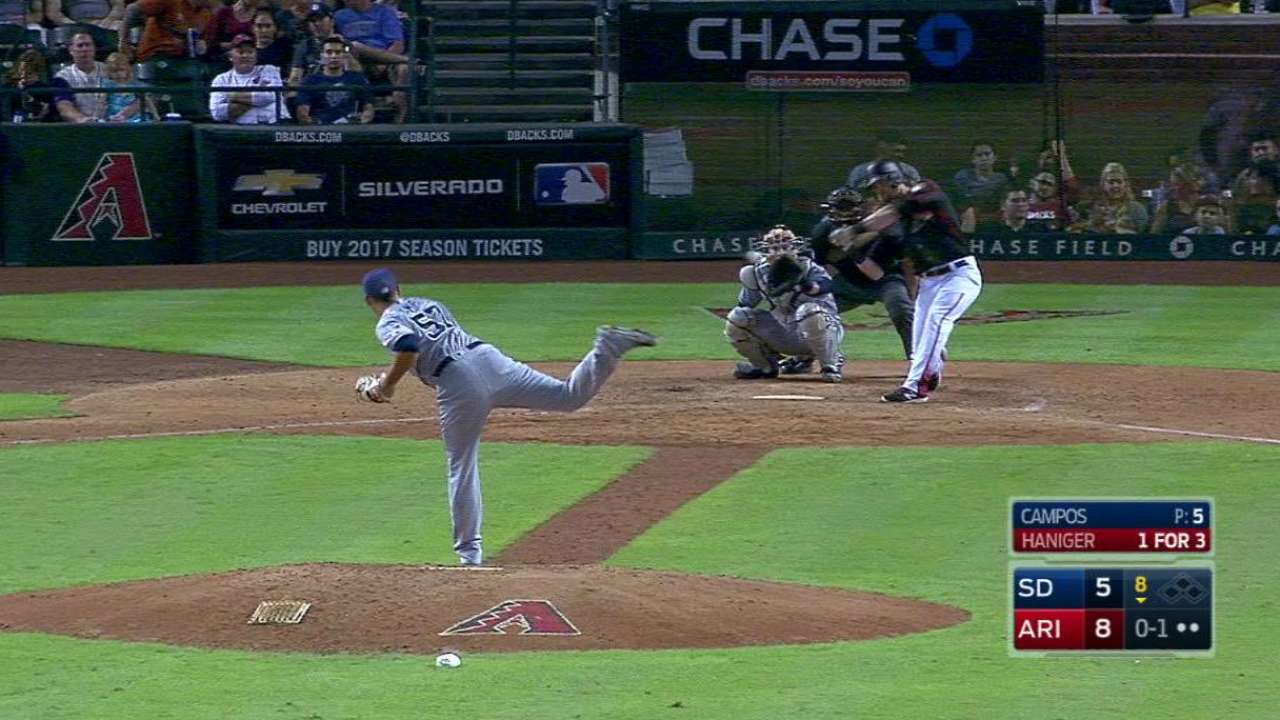 Haniger couldn't point to any specific reasons other than the change of lifestyle. Suddenly, he was playing in ballparks with a third deck and enormous scoreboards beyond the batter's eye. It took some time to adjust to the optics.
"I honed in on focusing better," Haniger said. "And I think that helped."
The Mariners enter 2017 with high expectations for Haniger, but also the patience to realize that he's still young and success might still take some time. That seems just fine for Haniger.
"I'm really excited," Haniger said. "I've worked a long time and real hard for this."
Doug Miller is a reporter for MLB.com. Follow him on Twitter @DougMillerMLB. This story was not subject to the approval of Major League Baseball or its clubs.