Inbox: Do Cardinals have the right infield mix?
Beat reporter Jenifer Langosch answers fans' questions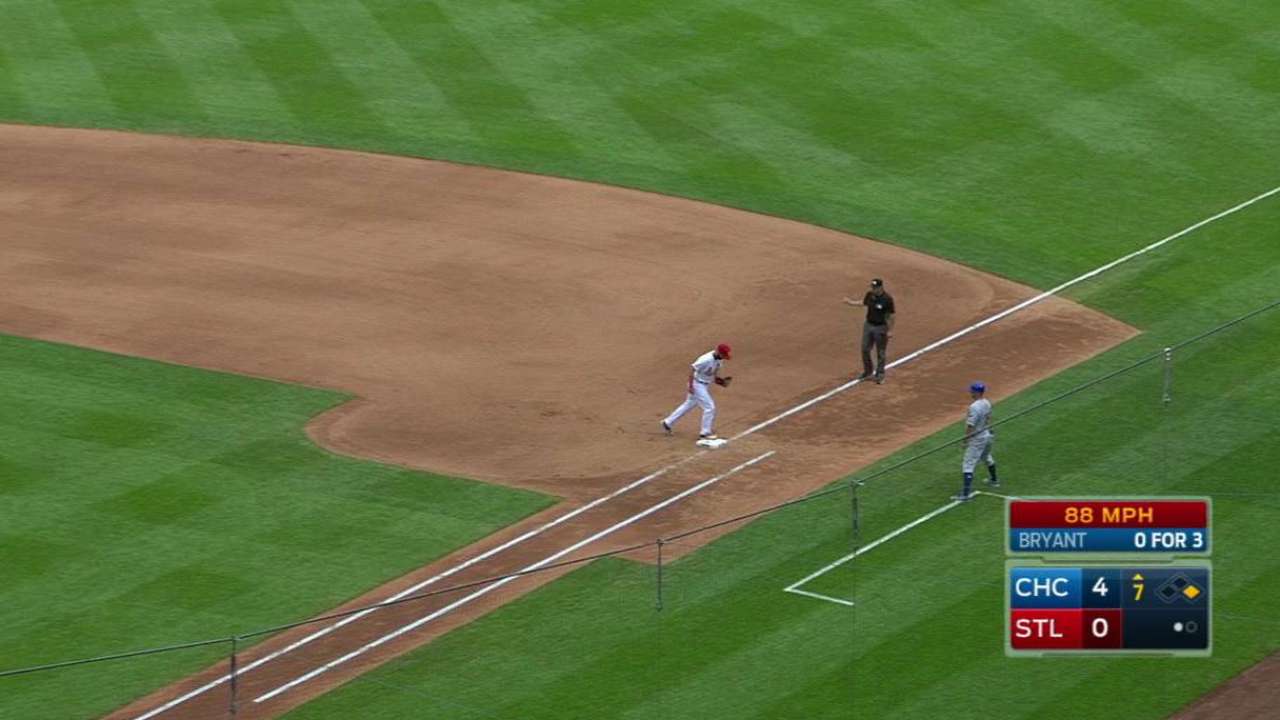 It's been seven weeks since the Cardinals made their last roster move, leaving the Hot Stove season pretty cold around St. Louis. But with Spring Training set to open in fewer than three weeks, there are several topics still to discuss. Here's another round of them in this week's Inbox:
Why don't the Cardinals move Matt Carpenter to second base and keep Matt Adams at first? If Adams struggles against lefties, the team can then move Carpenter to first when facing one.
-- Mark G., Bellevue, Neb.
The impetus behind moving Carpenter to first base comes from the organization's desire to improve its infield defense. In order to fortify their defense up the middle, the Cardinals need an above-average second baseman. They have that in Kolten Wong, not Carpenter. Carpenter is less a defensive liability at first than he is at any other position.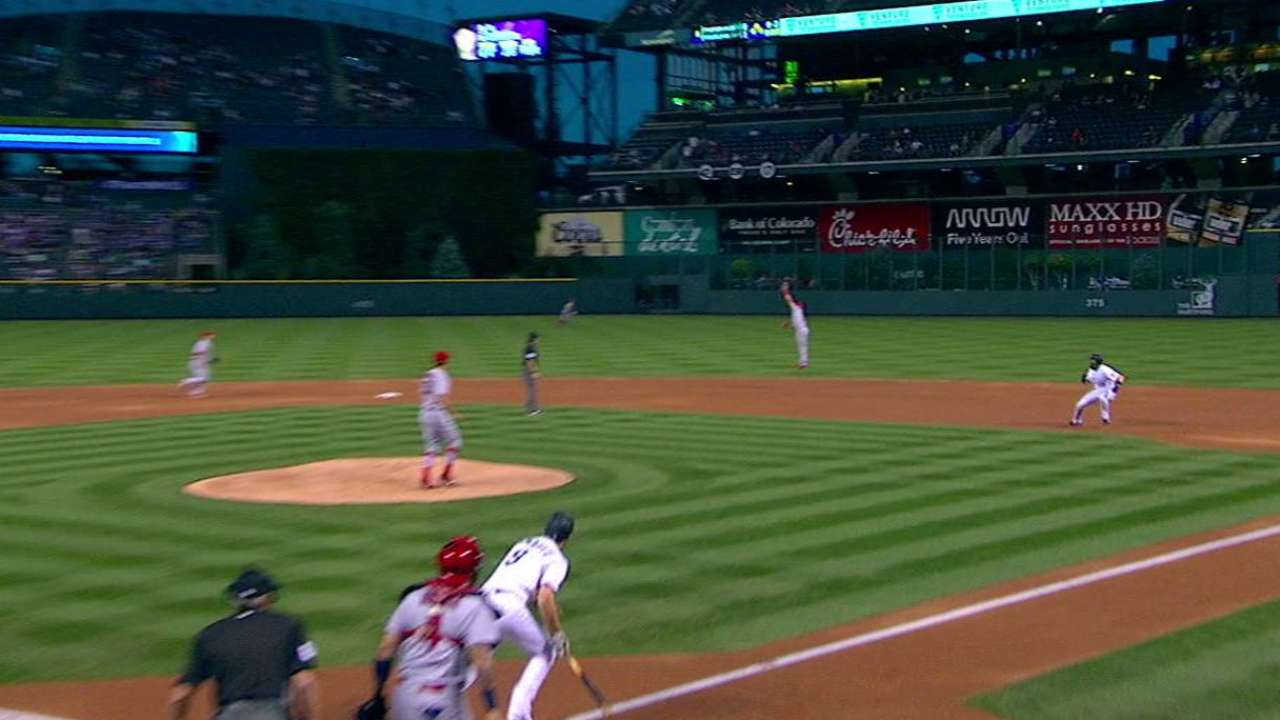 Adams appears set to settle back into a bench role, and it's tough to see where he'll find much regular playing time, unless injuries become a problem for the team. The Cardinals are willing to show more patience with Wong, whose high defensive ceiling can make inconsistencies at the plate more palatable.
• Submit a question to the Cardinals Inbox
With seemingly every other position settled, who do you see as the favorite to be the starter at third base? Would the Cardinals be interested in a trade for another third baseman, like Todd Frazier? If so, what would be your best guess at what it would take to acquire him?
-- Blake G., Abingdon, Va.
No, the Cardinals are not pursuing additional third-base options. They already have a pair of veteran infielders under contract and are optimistic that one of the two seizes the everyday job. Right now, it's hard to project how the competition between Jhonny Peralta and Jedd Gyorko will end, as I have yet to see the work either player did this winter. If Peralta shows up in great shape and with no lingering injury concerns, I'd guess that he has the inside edge. If Peralta can settle in at third, the Cardinals could then use Gyorko's versatility to get him involved across the infield. But the Cards have promised to make this a true competition, so Spring Training showings will matter.
There is no player I enjoy seeing on the field more than Yadier Molina. Over the past couple of years, there has been talk about getting him more rest. That hasn't seemed to pan out. With the current backup catching personnel, is that likely to change?
-- Roy G., Subiaco, Ark.
The short answer is no, the Cardinals don't have plans to curb Molina's playing time this year. That was the message delivered recently by manager Mike Matheny, who said that as long as his job description is to win games, he'll continue riding Molina hard.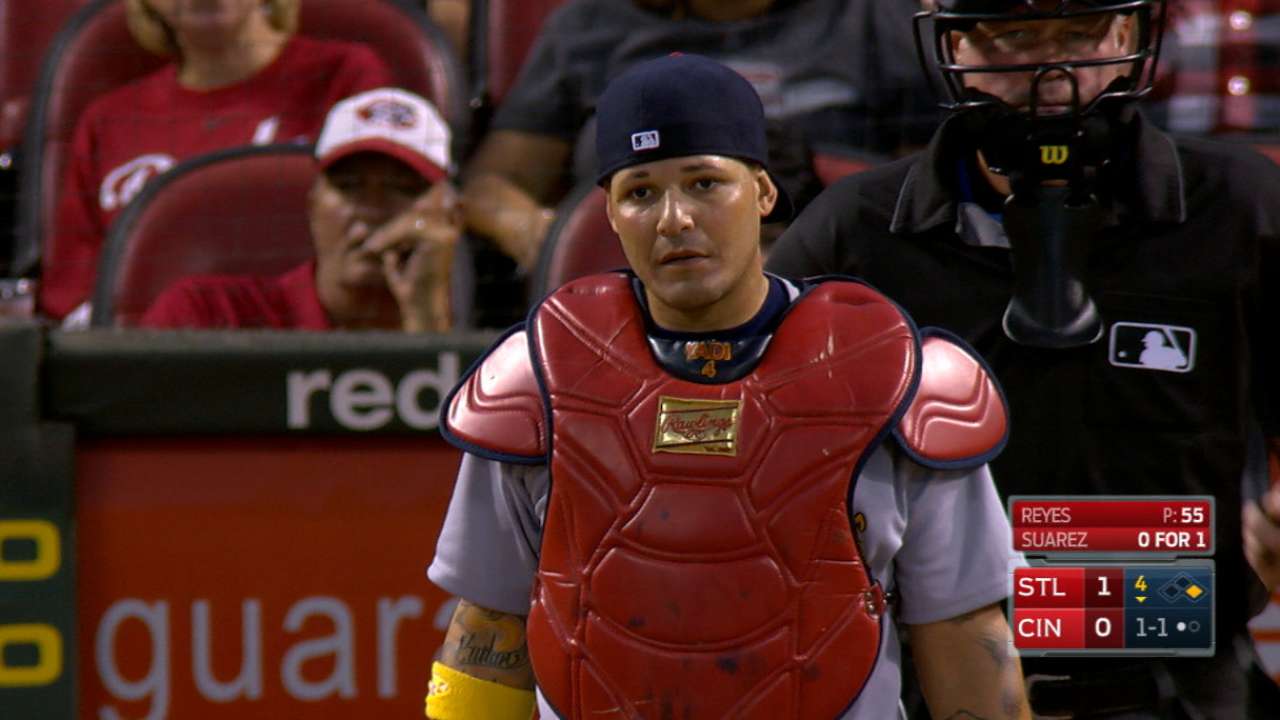 Molina, 34, is coming off a season in which he started a career-high 142 games behind the plate. It's unlikely he'll hit that figure again (only one other catcher in franchise history has), but Molina could very well notch his seventh season with 130-plus starts if he can stay healthy.
How do you think the bullpen will be set up? Will Trevor Rosenthal be starting?
-- Mike H., Joliet, Ill.
The Cardinals have promised Rosenthal that he'll get multiple-inning appearances this spring. But with Carlos Martinez, Adam Wainwright, Lance Lynn, Mike Leake, Alex Reyes, Michael Wacha and Luke Weaver also competing for rotation spots, Rosenthal is unlikely to dent the Opening Day rotation. The more likely scenario is that he ends up as a flexible piece in the bullpen.
Assuming Rosenthal does settle back in the bullpen, the Cards likely will enter Spring Training with only one relief spot up for grabs. The other six are projected to be filled by Matt Bowman, Jonathan Broxton, Brett Cecil, Seung Hwan Oh, Rosenthal and Kevin Siegrist. Others who could push their way into the bullpen mix include John Gant, Miguel Socolovich and Sam Tuivailala.
With Seth Maness' surgery and subsequent rehab reportedly going so well, what are the chances the Cards bring him back on a free-agent contract? Is there even room for him on the roster/bullpen?
-- Matt S., Palm City, Fla.
It was recently reported in the St. Louis Post-Dispatch that Maness' recovery is going so well that he'll soon hold a tryout to show interested teams that he can be ready for the start of the 2017 season. However, a reunion with the Cardinals is not likely. When the Cardinals chose to non-tender Maness in December, general manager John Mozeliak described it as a roster decision, not a financial one. The club believes it has sufficient bullpen depth already.
Jenifer Langosch has covered the Cardinals for MLB.com since 2012, and previously covered the Pirates from 2007-11. Read her blog, follow her on Twitter, like her Facebook page and listen to her podcast. This story was not subject to the approval of Major League Baseball or its clubs.