MLB.com Columnist
Jim Callis
Cream of the crop: Best tools of Top 100 Prospects list
Benintendi's bat, Mateo's speed, Chapman's cannon and Kopech's fastball among most impressive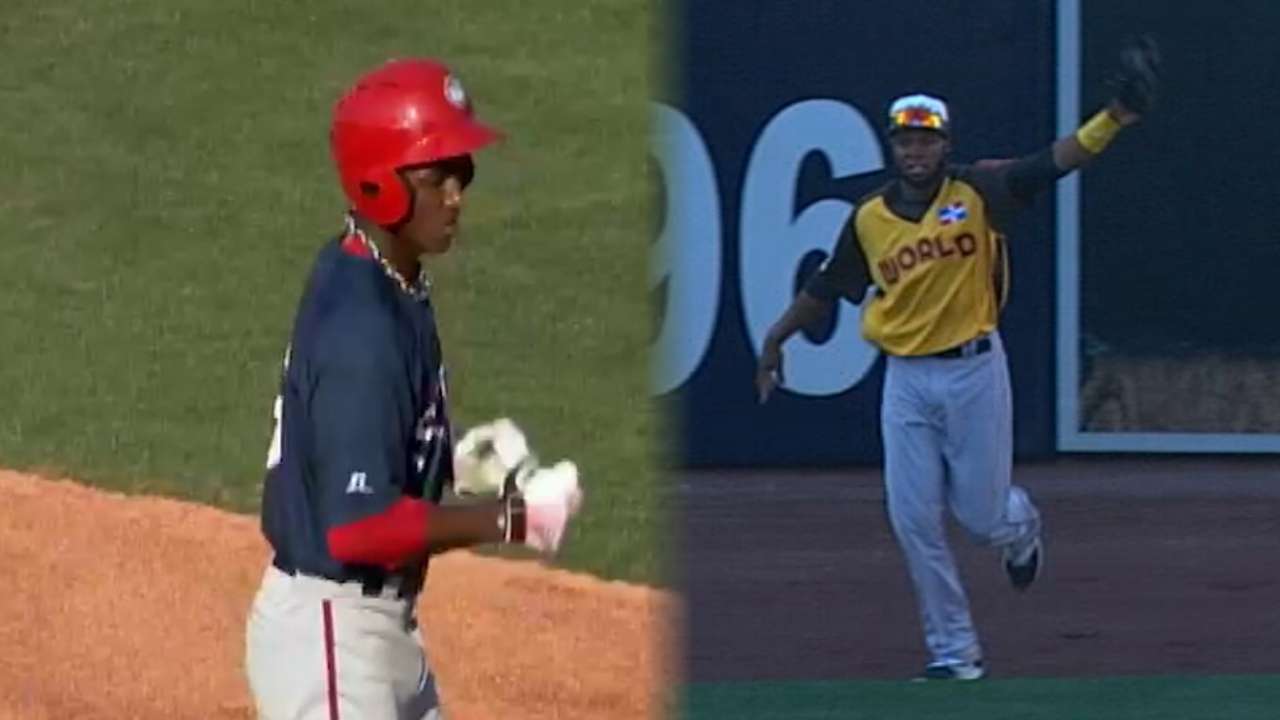 We've tracked the best tools on MLBPipeline.com's annual Top 100 Prospects lists for the past four years, and several of the standouts have gone on to parlay those talents into big league success.
Billy Hamilton (fastest runner, 2014) has stolen 171 bases in three full seasons. Noah Syndergaard (best control, 2014) has filled the zone and struck out more than five times as many batters as he has walked.
Carlos Correa (best hitter, 2015) and Kris Bryant (best power, 2015) made immediate impacts with their bats, as did Corey Seager (best hitter, 2016).
Who from this year's list of superlatives is poised to make his presence felt in the Majors?
The best bet is Red Sox outfielder Andrew Benintendi, the game's top hitting prospect -- and top prospect, period.
Best hitter: Andrew Benintendi, OF, Red Sox
With his pure left-handed swing and advanced ability to recognize pitches and manage the strike zone, Benintendi has made hitting look easy since the Red Sox made him the seventh overall pick in the 2015 Draft. He batted .313 in his pro debut, .312 in the Minors last year and .295 in Boston during the stretch drive. Benintendi could be an annual .300 hitter, as well as a 20-20 player who provides quality defense.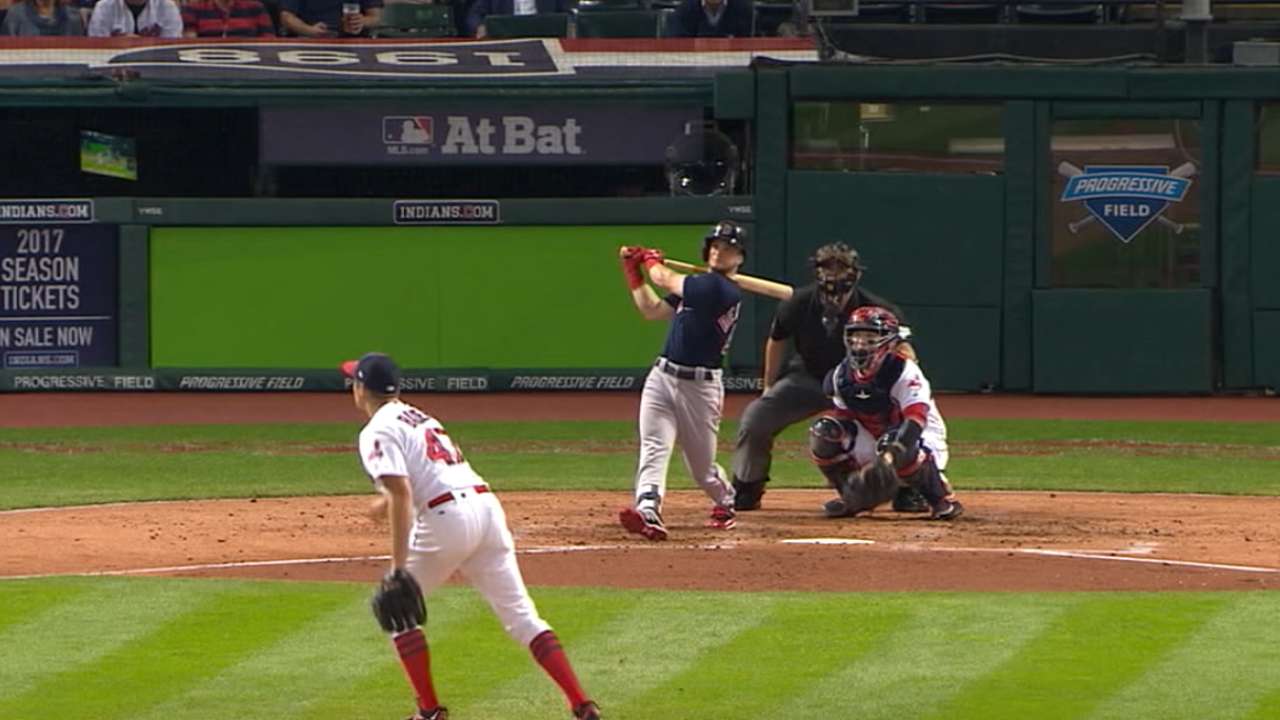 Also in the running: Ozzie Albies, 2B/SS, Braves; Mickey Moniak, OF, Phillies; Kevin Newman, SS, Pirates; Nick Senzel, 3B, Reds; Gleyber Torres, SS, Yankees
Best power: Cody Bellinger, 1B/OF, Dodgers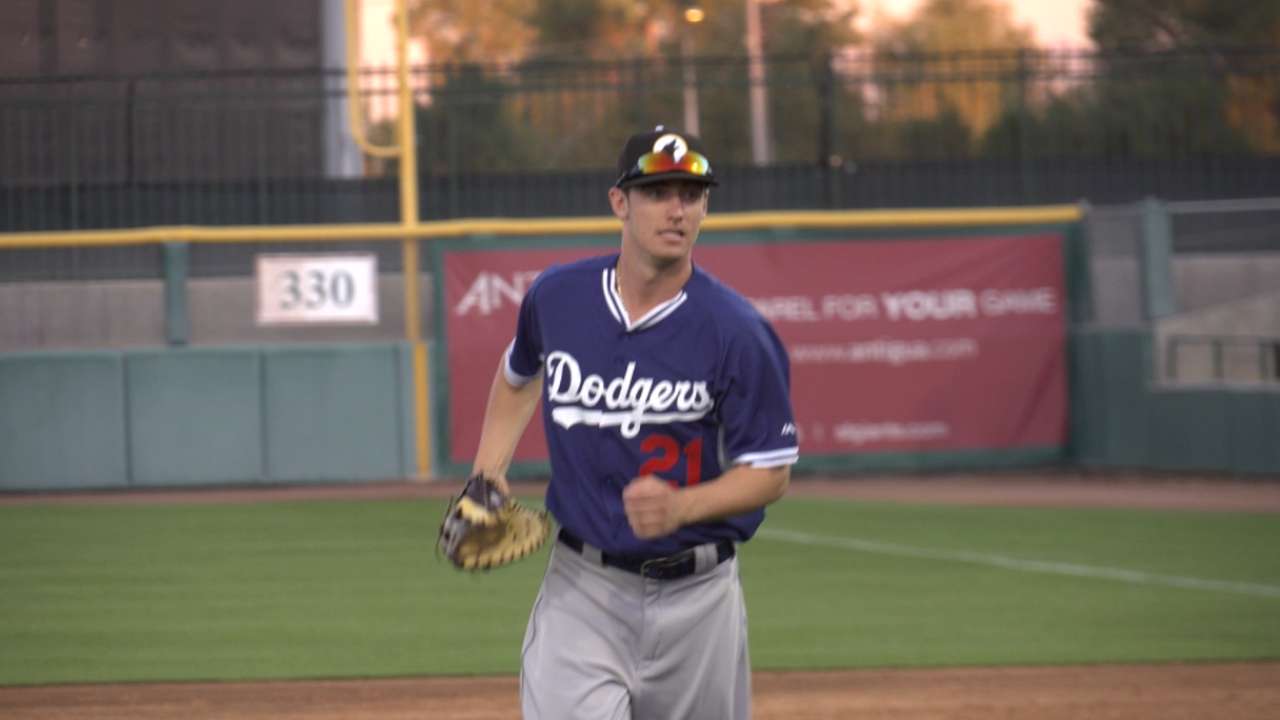 Clay Bellinger homered 12 times in parts of four big league seasons, a total his son may not need much more than a couple of months to exceed. Cody has a nice left-handed stroke with plenty of bat speed and loft, and it has produced 56 homers in the past two years. He's also a quality hitter, gets mentions as baseball's top defensive prospect despite playing first base and can man all three outfield spots.
Also in the running: Rafael Devers, 3B, Red Sox; Vladimir Guerrero Jr., 3B, Blue Jays; Eloy Jimenez, OF, Cubs; Tyler O'Neill, OF, Mariners
Fastest runner: Jorge Mateo, SS, Yankees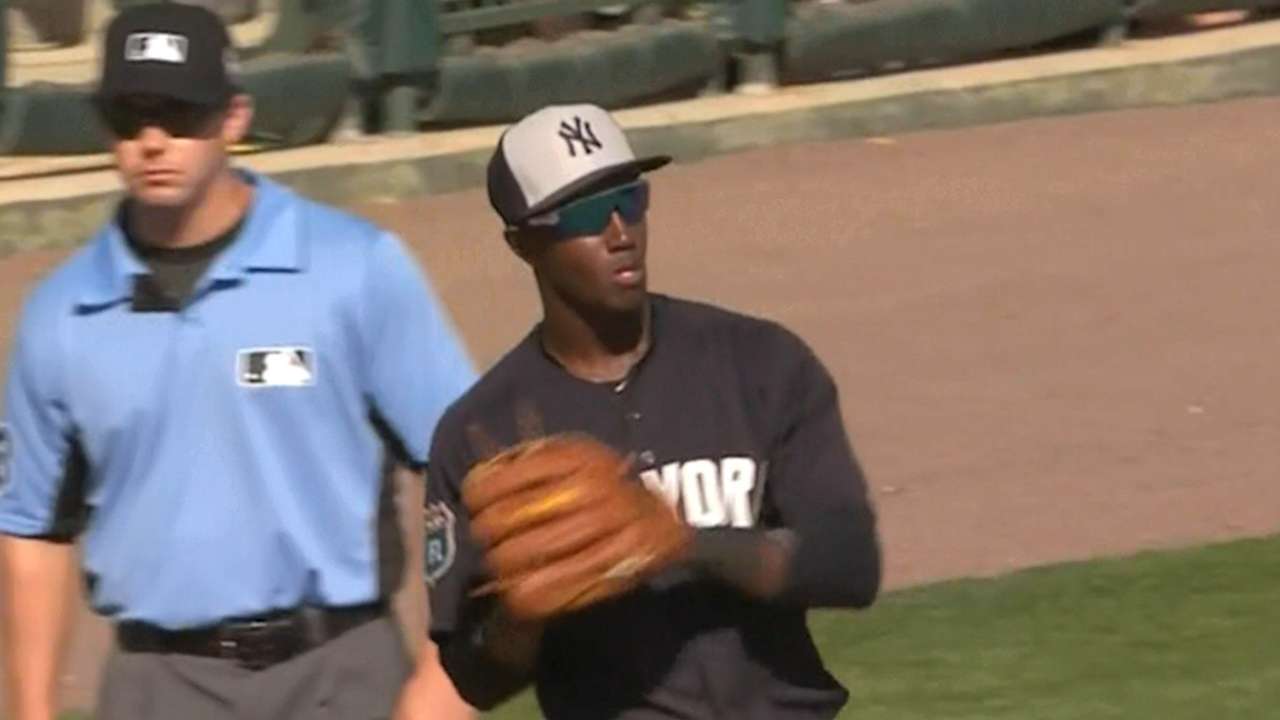 Mateo's prospect stock took a bit of a hit in 2016 when his stolen-base total dipped to 36 from a Minor League-best 82 the year before. One thing that didn't change is his status as the speediest player on the Top 100, making him one of two players to repeat. Mateo can fly down the line from the right side of the plate to first base in less than four seconds, and New York might deploy those wheels in center field after trading for Torres.
Also in the running: Ozzie Albies, 2B/SS, Braves; Anthony Alford, OF, Blue Jays; Manuel Margot, OF, Padres; Yoan Moncada, 2B, White Sox; Victor Robles, OF, Nationals
Strongest arm: Matt Chapman, 3B, Athletics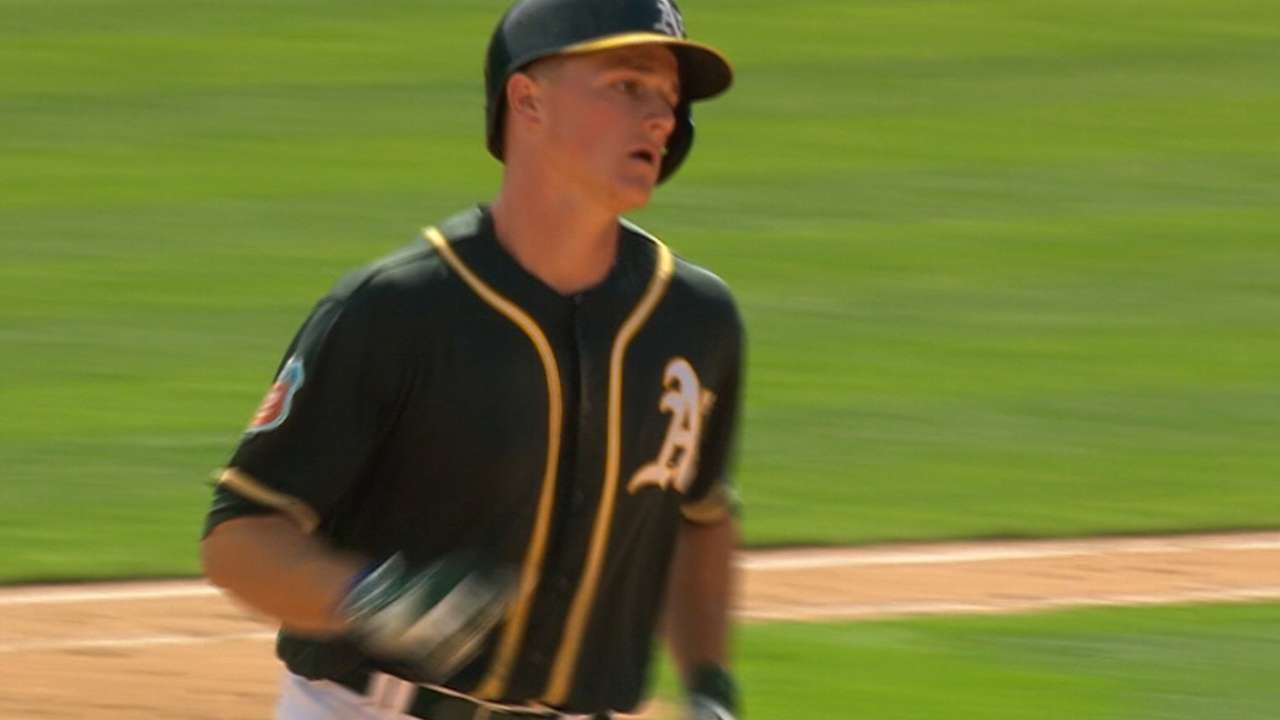 Chapman never pitched in three years at Cal State Fullerton, but he did take the mound for two innings with the U.S. collegiate national team in 2013 -- and was clocked at 98 mph. He has an absolute cannon, which, combined with his soft hands and fine range, makes him one of the best defensive prospects in baseball. Chapman also can mash, hitting 36 homers last year and winning MVP honors in the Double-A Texas League.
Also in the running: Jorge Alfaro, C, Phillies; Francisco Mejia, C, Indians; Victor Robles, OF, Nationals; Amed Rosario, SS, Mets; Alex Verdugo, OF, Dodgers
Best defender: Manuel Margot, OF, Padres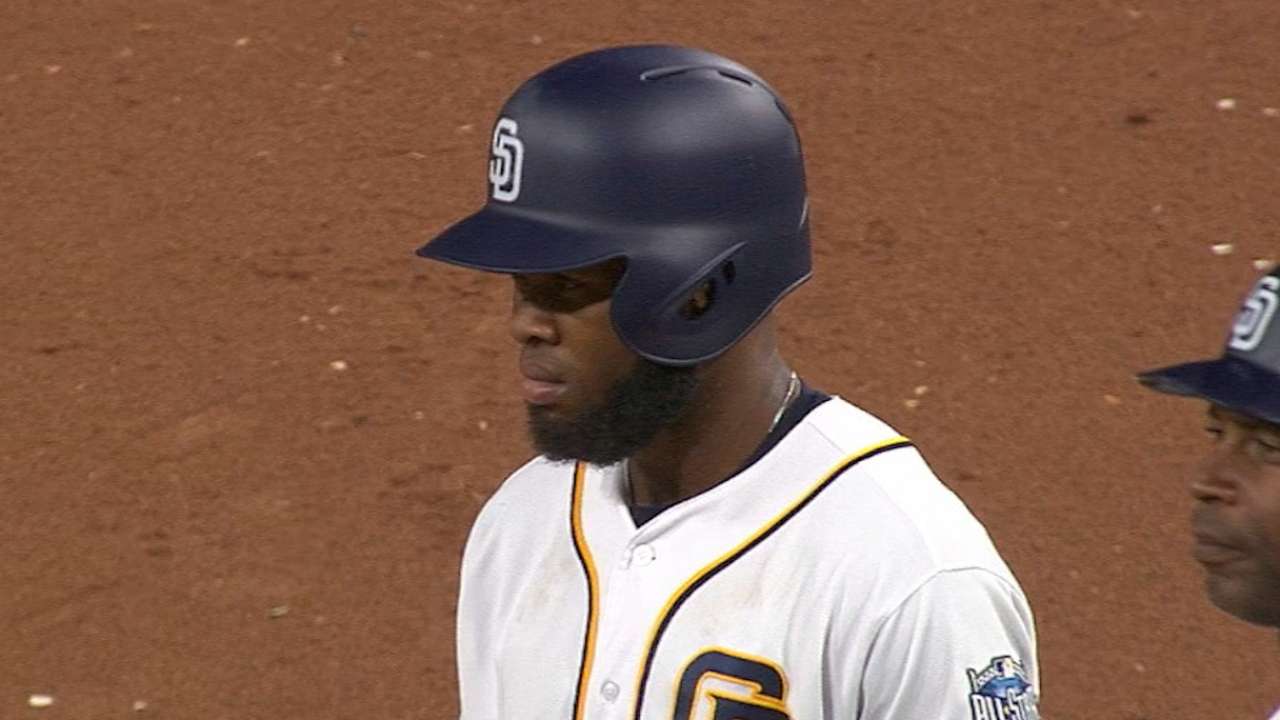 When we asked club officials to identify the best defensive prospect as part of MLBPipeline's All-Defense Team, Margot got more votes than anyone. He has well-above-average speed and enhances it by getting good jumps and taking direct routes, and he even has plus arm strength. Margot is also an excellent contact hitter who should fit well atop the lineup and in center field at Petco Park.
Also in the running: Cody Bellinger, 1B/OF, Dodgers; Matt Chapman, 3B, Athletics; J.P. Crawford, SS, Phillies; Carson Kelly, C, Cardinals; Amed Rosario, SS, Mets
Best fastball: Michael Kopech, RHP, White Sox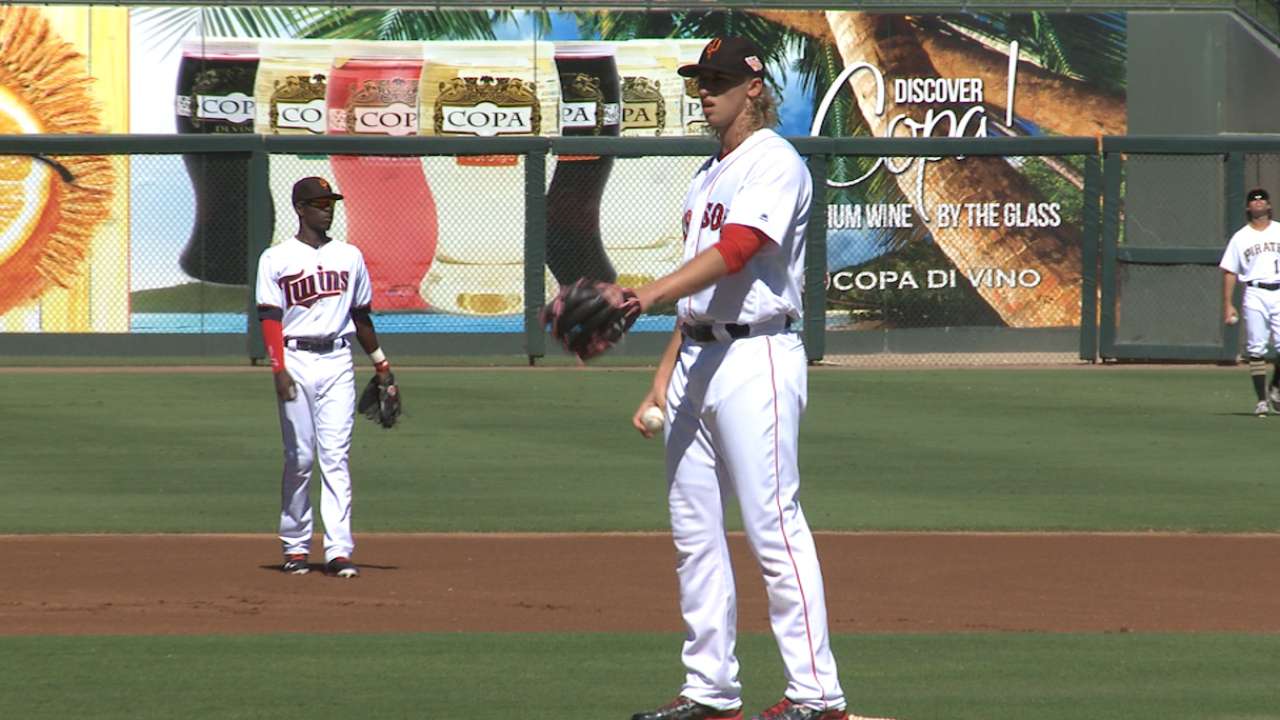 A key part of the Chris Sale trade at the Winter Meetings, Kopech repeatedly earns Syndergaard comparisons, and not just because of his flowing locks. Syndergaard throws consistently harder than any Major League starter, and Kopech stands out among Minor League starters with a fastball that usually operates at 96-98 mph and reportedly hit 105 last summer. His heater has late life, and batters can't afford to sit on it because he also flashes a wipeout slider and a plus changeup.
Also in the running: Yadier Alvarez, RHP, Dodgers; Tyler Glasnow, RHP, Pirates; Francis Martes, RHP, Astros; Riley Pint, RHP, Rockies; Alex Reyes, RHP, Cardinals
Best curveball: Lucas Giolito, RHP, White Sox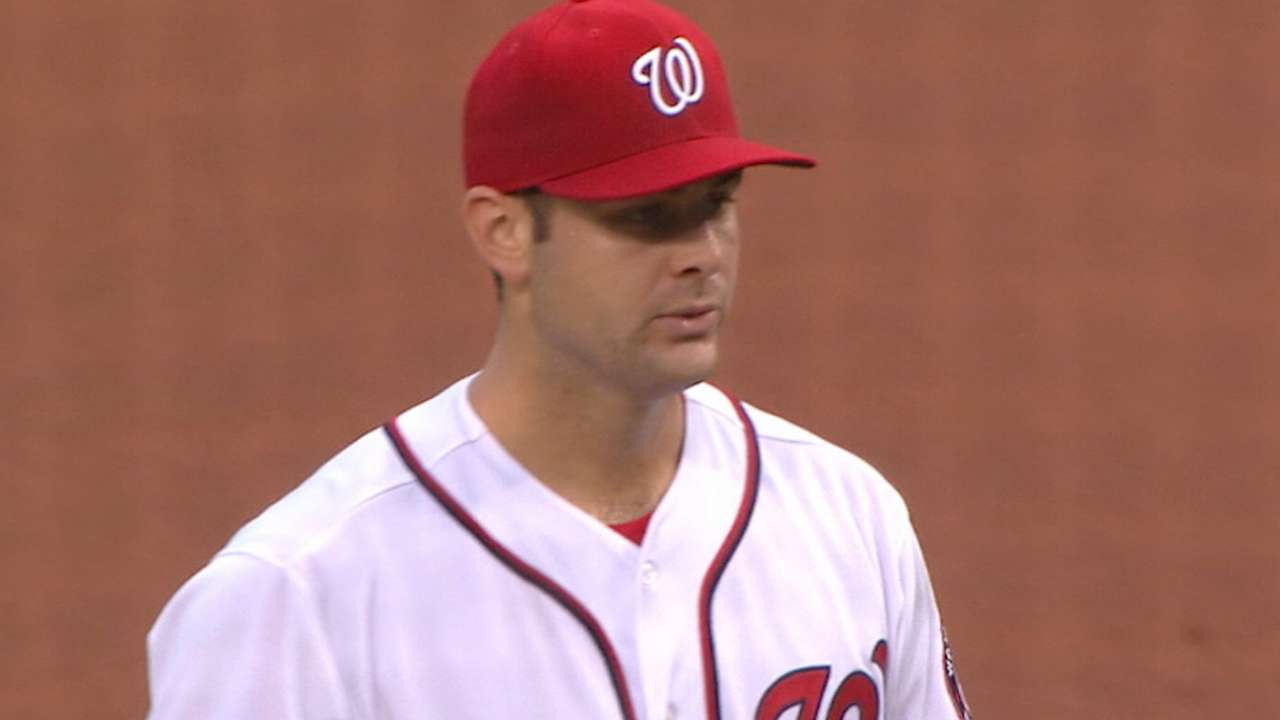 The only other repeater from 2016 besides Mateo, Giolito endured an odd year during which he had mechanical issues, lost some velocity and command, bounced around the Nationals organization and got sent to the White Sox as part of the stunning Adam Eaton deal at the Winter Meetings. His curveball can be at least a double-plus pitch when at its best, arriving in the mid-80s with 12-to-6 break. Giolito has shown the ability to throw his curve for strikes or entice hitters to chase it out of the zone.
Also in the running: Tyler Glasnow, RHP, Pirates; Jason Groome, RHP, Red Sox; Francis Martes, RHP, Astros; Sean Newcomb, LHP, Braves; Alex Reyes, RHP, Cardinals
Best slider: Josh Hader, LHP, Brewers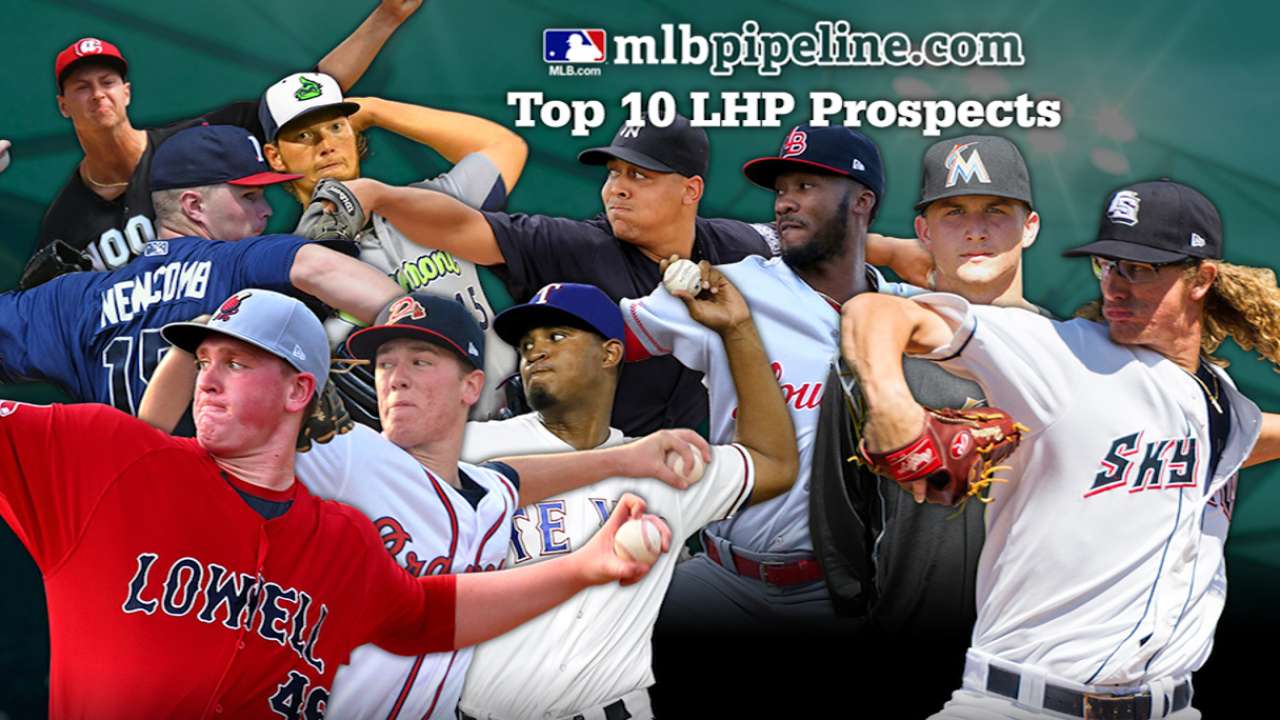 Hader destroyed left-handers in 2016, limiting them to a .150/.246/.220 line while fanning 59 of the 117 he faced, in large part because of his slider. He lines up on the first-base side of the rubber, slings it from a low slot and delivers it in the mid- to upper 80s, making it difficult for lefties to pick up before it sweeps across the plate. Hader also has a mid-90s fastball and is effective against right-handers, which is why he's our top-rated southpaw pitching prospect.
Also in the running: Yadier Alvarez, RHP, Dodgers; Erick Fedde, RHP, Nationals; Michael Kopech, RHP, White Sox; Luis Ortiz, RHP, Brewers; A.J. Puk, LHP, Athletics
Best changeup: Luke Weaver, RHP, Cardinals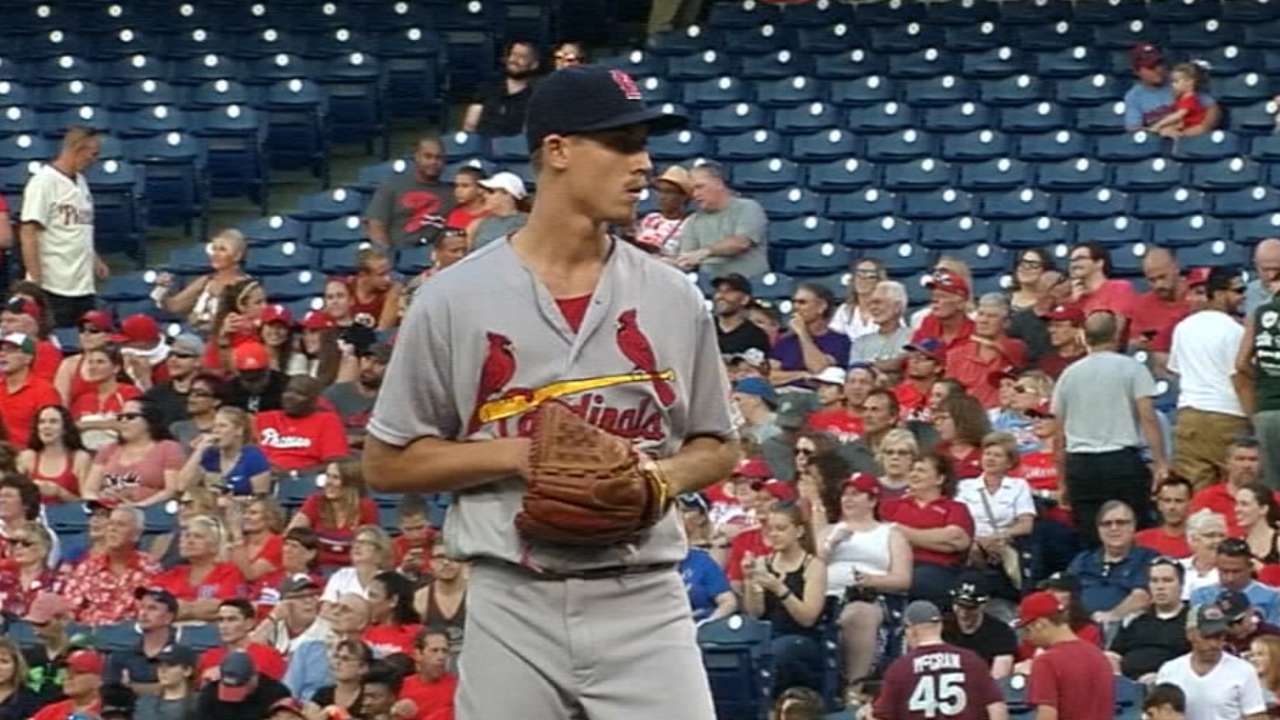 Weaver has yet to come up with a reliable breaking ball, but he still reached St. Louis after just 38 pro starts because his changeup is a weapon and he has complete faith in it. He sets up his change with a 92-96 mph fastball, throws it with deceptive arm speed, spots it wherever he wants and features plenty of sink to keep it off barrels. That's why Weaver has been more effective against righties than lefties in each of his three pro seasons.
Also in the running: Jose De Leon, RHP, Rays; Stephen Gonsalves, LHP, Twins; Yohander Mendez, LHP, Rangers; Cal Quantrill, RHP, Padres; Robert Stephenson, RHP, Reds
Best control: Mitch Keller, RHP, Pirates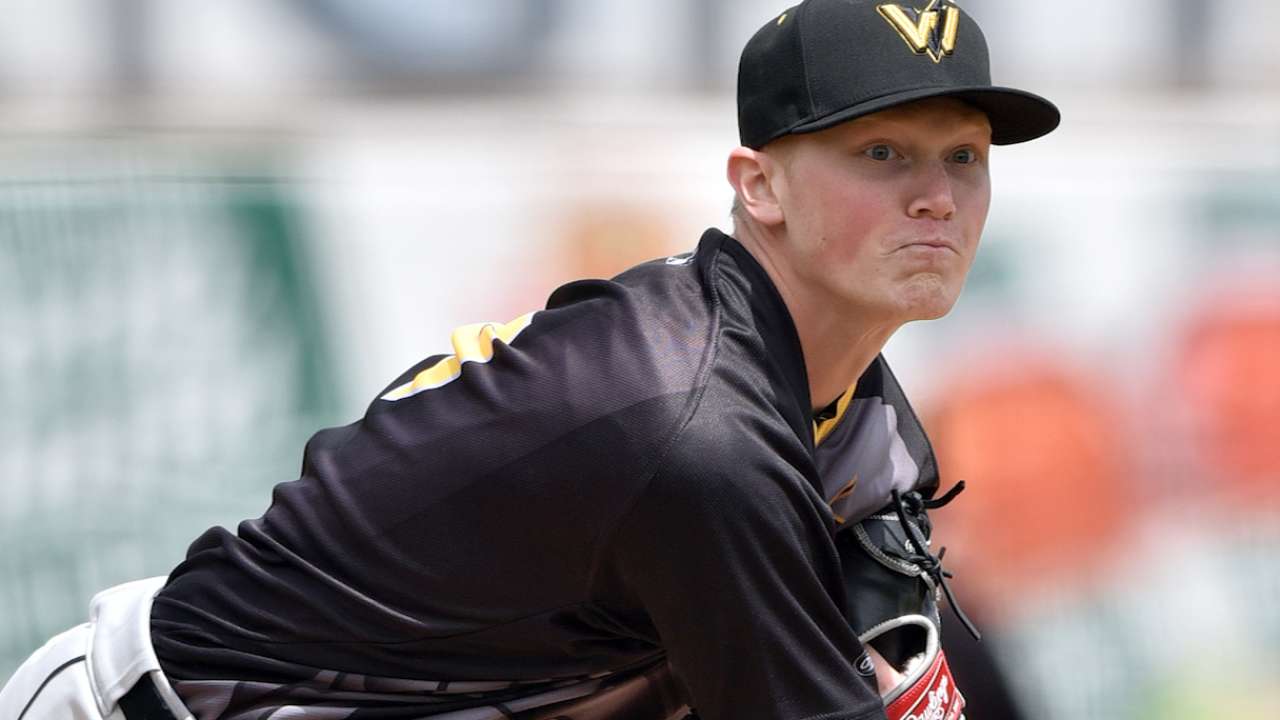 Keller spent his first two years as a pro in Rookie ball before breaking out in 2016 at two Class A stops. His 138/19 K/BB ratio ranked sixth in the Minors, reflecting the quality of his stuff and control and his willingness to challenge hitters. Showcasing a 91-97 mph fastball and a curveball that shows signs of becoming a plus offering, Keller never walked more than two batters in a game last summer.
Also in the running: Jose De Leon, RHP, Rays; Brent Honeywell, RHP, Rays; German Marquez, RHP, Rockies; David Paulino, RHP, Astros; Luke Weaver, RHP, Cardinals
Jim Callis is a reporter for MLB.com. Follow @jimcallisMLB on Twitter. Listen to him on the weekly Pipeline Podcast. This story was not subject to the approval of Major League Baseball or its clubs.