Inbox: How does recent trade affect '17 season?
Beat reporter Bill Chastain answers questions from Rays fans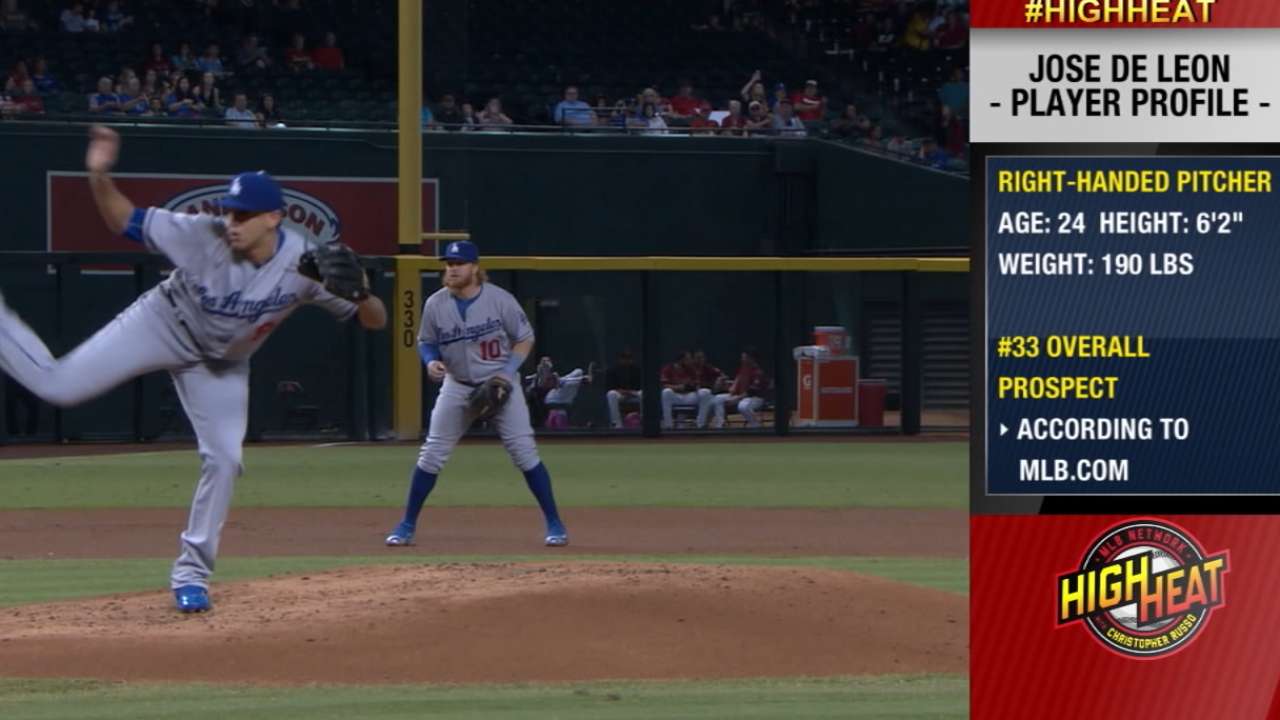 With the unforeseen trade of Logan Forsythe for Jose De Leon just taking place, what does this say about the Rays' outlook on this season? And do you see this as an opportunity for Brad Miller to move back into the middle infield as a result?
-- Jerry H., Largo, Fla.
According to senior vice president baseball operations and general manager Erik Neander, the Rays "still believe we have a lot of talent on our [2017] club, and the player in Jose De Leon that we're acquiring has a chance to be a real part of that success as we go forward here."
Neander did acknowledge that Forsythe will be a tough player to replace given his ability as a player and the kind of person he is. I think losing him means Tampa Bay will be minus one of the tougher outs in its lineup. Still, I think the team has a lot of positives heading into the season. As for Miller, I don't see him moving to second.
• Submit a question to the Rays Inbox
Now that the Rays have made the mistake of trading away Forsythe, how do you feel about using Willy Adames at second during the spring to see how he does there? You would get a good fielder and a good bat and a good guy in the clubhouse.
-- Bob M., Clearwater, Fla.
I believe Adames is a possibility, but not a strong one since he's young and will likely spend the entire season at Triple-A Durham, playing shortstop. More than likely, Nick Franklin or Tim Beckham will get the reps at second, and maybe Daniel Robertson.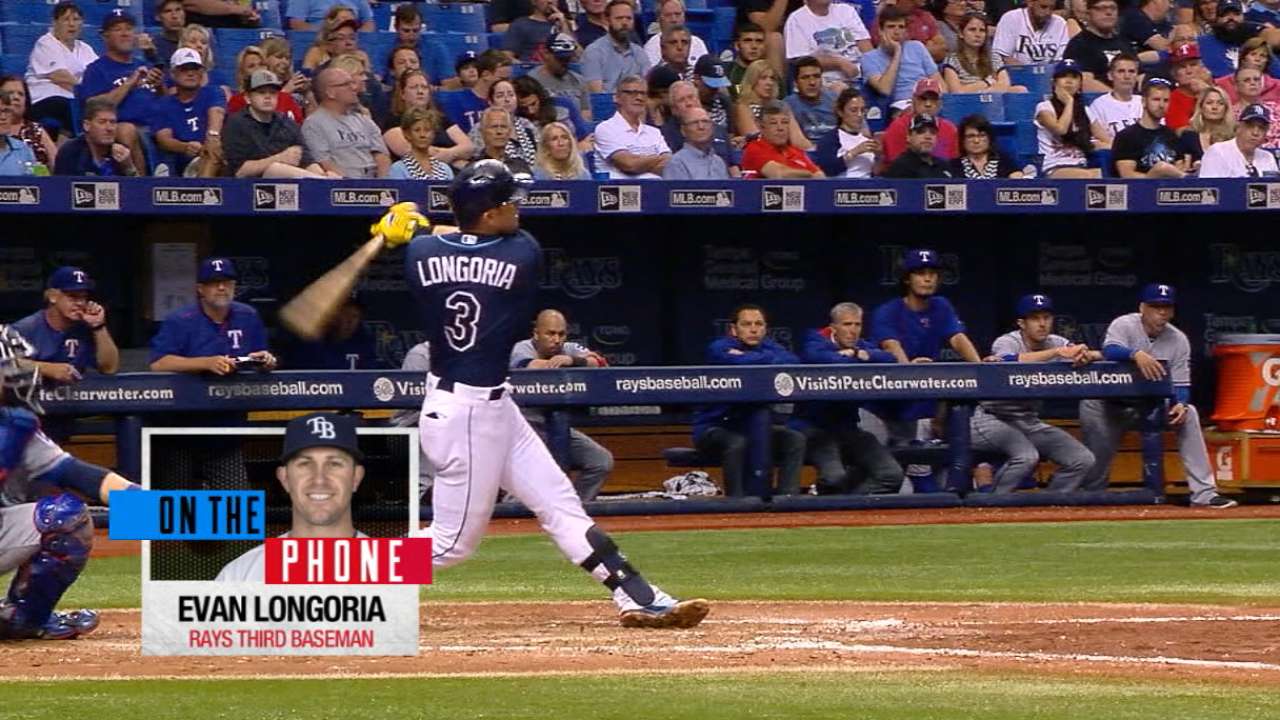 Is there a chance Evan Longoria will get the honor of being the Rays' first captain? He is the clubhouse leader, and the longest tenured Ray. Also, is there a possibility that Carl Crawford signs a one-day contract to retire as a Ray? I believe he is one of the fans' all-time favorites and it would be a fitting end of his career.
-- Anthony H., Tampa, Fla.
I think naming Longoria captain would be a good move, and it's certainly well deserved. I know last year, Longoria said something to the effect that he'd leave the leading up to somebody else on the team, but he's still the unquestioned team leader.
Manager Kevin Cash had this to say about Longoria: "We won the last game of the year because Evan Longoria busted it down the line on a strike three miss or passed ball by a catcher. When your best player, or one of your best players, was playing like that, there's not too much you need to do as a coach or manager because he's setting that tone."
That's what leaders do. As for Crawford, I think that's a great idea and great ideas always make for possibilities.
The Rays are again bringing in a bunch of affordable free agents to fill multiple holes in the roster. Why do you think they have so much trouble developing players -- and specifically position players -- in the Minor Leagues?
-- Larry A., Seminole, Fla.
Good question, and all I can do is speculate. I think it's had more to do with who they've drafted than how they've developed players. And in that vein, the organization has historically selected more pitchers than any other position. In essence, I think it's a freak thing that they have not developed more position players, but that doesn't mean that trend will continue. Looking at the position players on this year's club, they have Luke Maile, Beckham, Kevin Kiermaier and Longoria, all of whom began in Tampa Bay's farm system and reached the Major Leagues.
Instead of spending a little bit of money on lots of different outfielders, hoping to strike gold with one of them, why not take the same money and invest in one good left fielder who we know will produce?
-- David C., Indianapolis
In fairness to David, he asked his question prior to Mikie Mahtook's trade to the Tigers. Nevertheless, it's still a good question. In my opinion, there are two reasons: First, the lack of available "sure things." Next, when sure things are available, the Rays can't get into a bidding war to sign such a player, as they simply don't have the financial resources.
Bill Chastain has covered the Rays for MLB.com since 2005. This story was not subject to the approval of Major League Baseball or its clubs.