Source: Frazier in splint after spraining finger
White Sox third baseman expected to be fine for camp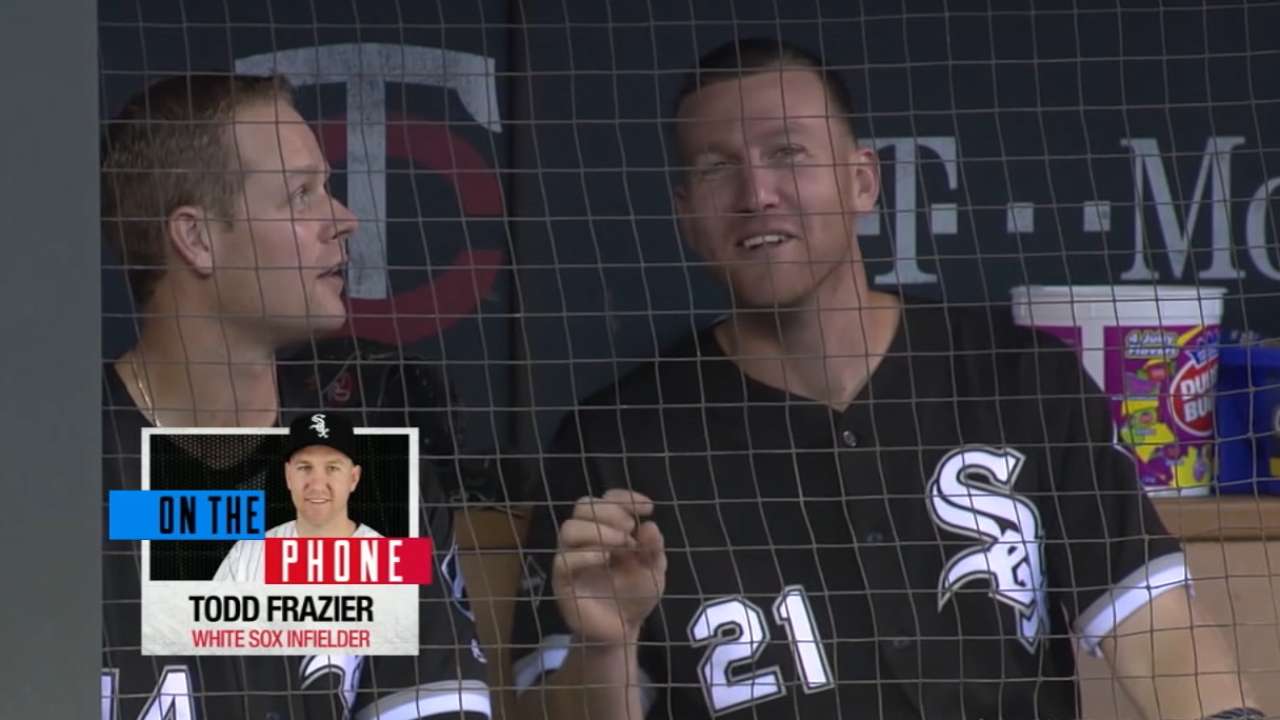 CHICAGO -- A White Sox source confirmed a report from MLB Network's Ken Rosenthal that Todd Frazier is wearing a splint as he recovers from a sprained finger on his left hand.
Rosenthal's report stated that Frazier first dealt with the issue in the final few days of the 2016 season, and felt it again when he picked up offseason workouts. He had a MRI and will undergo a followup Thursday, but the White Sox source also confirmed that Frazier should be without restrictions by Spring Training.
Frazier is scheduled to attend SoxFest this weekend at the Hilton Chicago, where he will sign autographs, take part in a kids' hitting clinic and join Lucas Giolito and Carlos Rodon for a kids' only news conference at 11 a.m. CT on Saturday.
Frazier will be playing in his last season before entering free agency, coming off of a 40-home run, 98-RBI performance in his first year with the White Sox. The power hitter could be a trade candidate as the season progresses in the midst of a rebuild, but his strong clubhouse presence could serve as the leader for a burgeoning youthful core.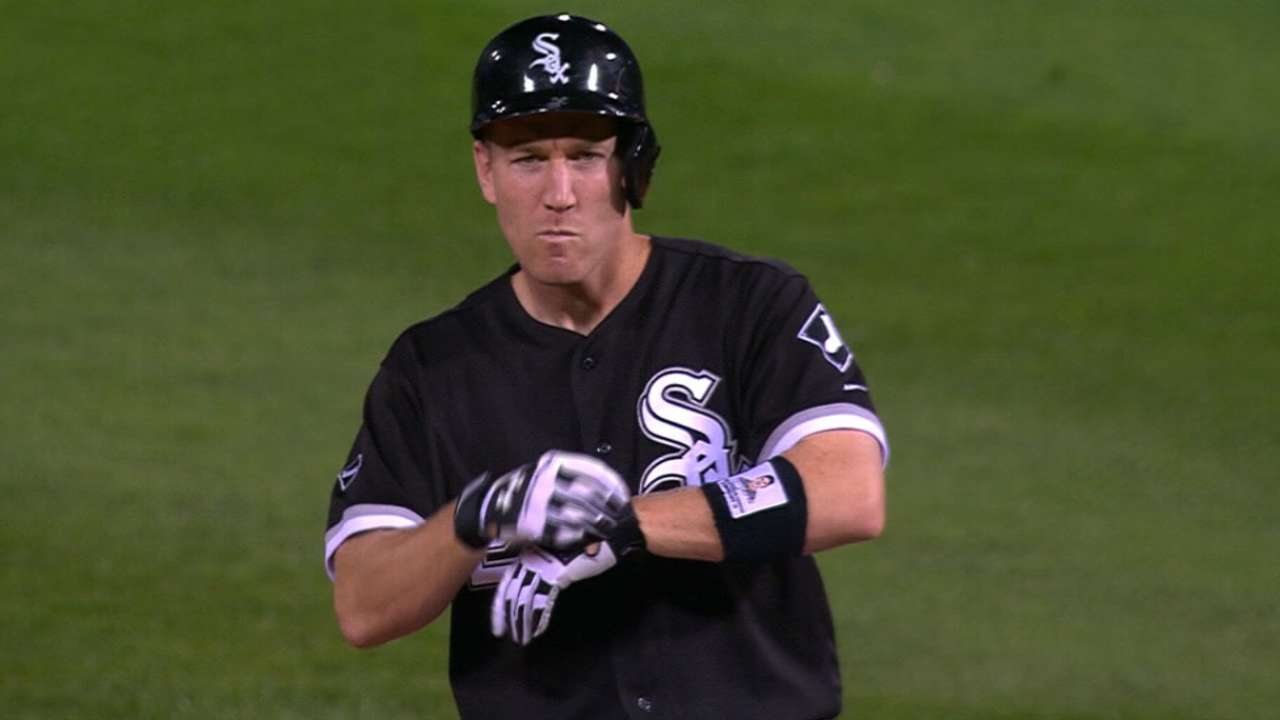 White Sox remember Zielinski
Stan Zielinski, a highly respected and much beloved scout for the Cubs, was remembered by his crosstown brethren after passing away at the age of 64 on Jan. 5.
"I met Stan probably about 15 years ago," White Sox director of amateur scouting Nick Hostetler said. "When I first started scouting, he was gracious and generous with his time. Stan was a terrific man. He was always so much fun to be around and talk to. We played in fantasy football leagues together.
"When I got the news, I was shocked a little bit and was a little bit numb when I heard it. You never think it's going to happen to someone you are close to and respect and love so much. He was one of those guys that was so much fun to be around. That was just from the personal side."
As for the baseball side, Hostetler referred to Zielinski as "one of the greatest scouts to ever get a stopwatch and go to a game."
"You spend more time with other scouts and people with other organizations than you do your own family," Hostetler added. "At the end of the day, it's comforting to know that somebody else understands on a daily basis what you are going through.
"They are there for you. You have dinner with those people. You can talk about your families and personal life. You have that camaraderie with guys next to you regardless of who they work for. It's not a point in the job where you never hate another guy. It's almost a fact of you look at him as competition, but he's also a friend."
Renteria embraces his rebuilding role
White Sox manager Rick Renteria clearly understands his part in the team's rebuild.
"I still feel like we have to motivate, encourage and inspire people to be the best they can be. Hopefully we can do that," said Renteria on Wednesday at Juarez Community Academy where he cooked with culinary students. "My personality is a little different than others. I can be a little firm when I need to be and be as relaxed as I need to be. But they are all human beings. They are not robots."
Scott Merkin has covered the White Sox for MLB.com since 2003. Read his blog, Merk's Works, follow him on Twitter @scottmerkin, on Facebook and listen to his podcast. This story was not subject to the approval of Major League Baseball or its clubs.