Edgar weekend, bobbleheads highlight '17 promos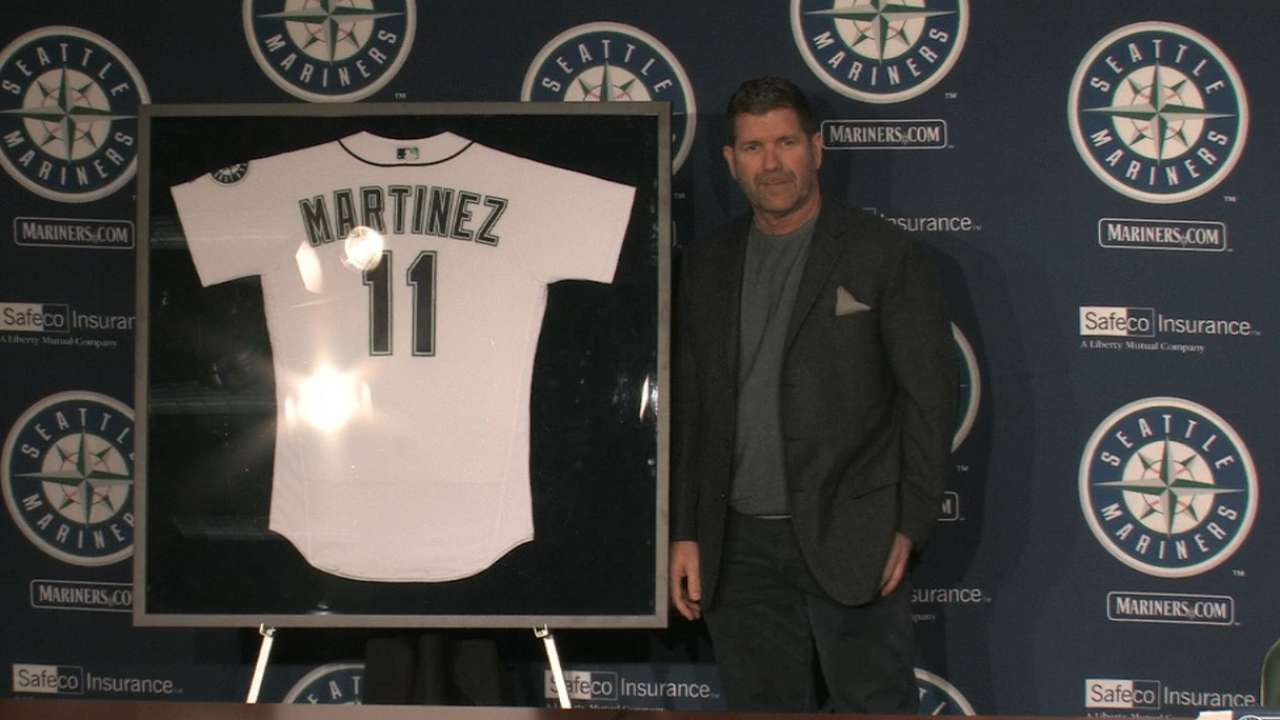 SEATTLE -- The retirement of Edgar Martinez's number during a weekend celebration in August highlights the Mariners' special events for the upcoming season, but there will also be five fireworks shows and seven bobblehead nights among the promotions in a busy 40th-anniversary campaign.
Edgar Martinez Weekend will be Aug. 11-13 during a three-game series with the Angels. That Friday's series opener will be Edgar Martinez bobblehead night. Martinez's No. 11 will be retired during a pregame ceremony on Saturday, with fans receiving miniature versions of the plaque that will be mounted in center field that night.
Fans at the Sunday game will receive a Martinez replica jersey. All three of those promotions will be given to the first 45,000 fans in attendance.
The Mariners will also be handing out 45,000 replicas of the new Ken Griffey Jr. statue that will be unveiled early this season at the Friday, April 14 game against the Rangers.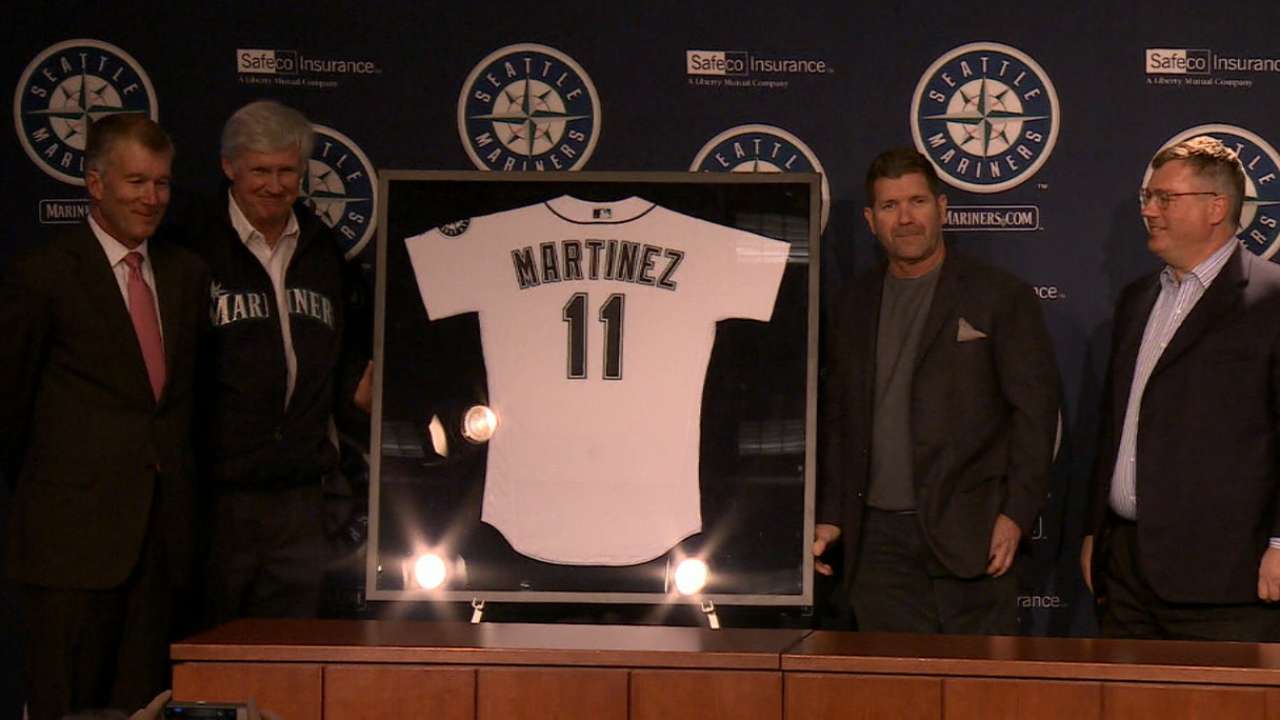 In addition to the Martinez event, there will be six other bobblehead nights, including a Wednesday, April 19 salute to Ichiro Suzuki's expected return with the Marlins. Other bobblehead giveaways for the first 20,000 fans will be May 6 for Felix Hernandez, May 20 for Jay Buhner, June 3 for Nelson Cruz, July 8 for Kyle Seager and Sept. 9 for Robinson Cano.
Fireworks nights will be held June 2, June 23, July 3, July 28 and Sept. 22.
The popular "beard hat" is back for a May 5 giveaway against the Rangers, and a new "Kuma Bear Hoodie Night" is scheduled for May 19 against the White Sox, with the first 15,000 fans receiving an adult-sized Mariners jacket with a bear face and ears on the hood.
Two promotions will pay tribute to the former Kingdome, with 10,000 fans on July 7 receiving a Kingdome snow globe and another 10,000 getting a Safeco Field snow globe, followed by a July 29 giveaway of 15,000 miniature replicas of the U.S.S. Mariner ship that was moored behind the outfield wall at the Kingdome and marked Mariners home runs with cannon fire.
A full 2017 promotions and event schedule can be seen at mariners.com/promotions.
Single-game tickets for all games will go on sale Saturday, March 11 at 10 a.m. PT on mariners.com/tickets as well as the Safeco Field box office and other ticket outlets. The 10-game flex packs go on sale this Thursday and season tickets are already available, including full-season and 20-game plans, at mariners.com/17.
Greg Johns has covered the Mariners since 1997, and for MLB.com since 2011. Follow him on Twitter @GregJohnsMLB and listen to his podcast. This story was not subject to the approval of Major League Baseball or its clubs.