Garcia aims for more than bench role in '17
Infielder has made 66 career starts in parts of three MLB seasons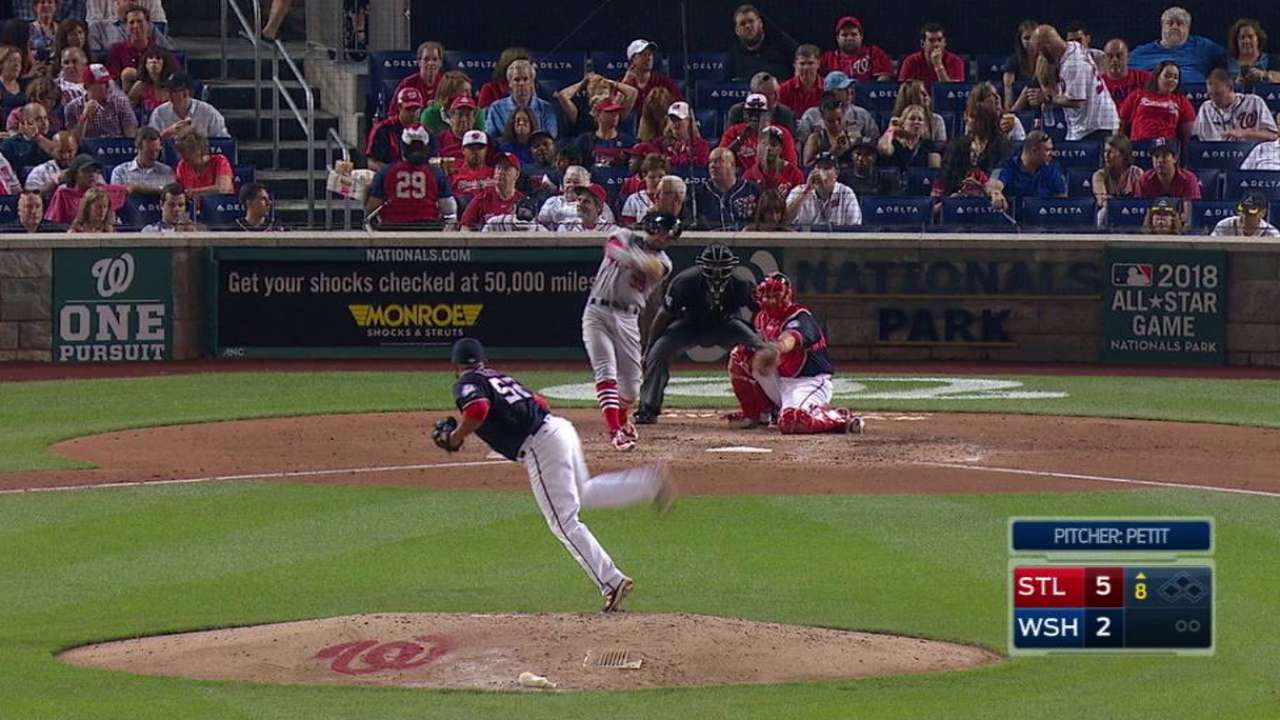 ST. LOUIS -- As the Cardinals prepare for coming Spring Training competition and regular-season roles, plenty of questions surrounding the infield still persist.
Will Jhonny Peralta or Jedd Gyorko win the starting job at third? Is this the year Kolten Wong turns potential into production? How will Matt Carpenter settle in as an everyday first baseman? And what's the ceiling for Aledmys Diaz?
But while these questions have emerged as frequent topics of debate throughout the offseason, there's another that has been largely ignored: How will Greg Garcia fit into that infield mix?
Though he distinguished himself as one of baseball's best pinch-hitters last season, Garcia garners little attention for how his presence could impact the 2017 team. Unless injury issues arise, it's likely that Garcia will settle back into a bench role next season, yet that's not the expectation he intends to carry into Spring Training.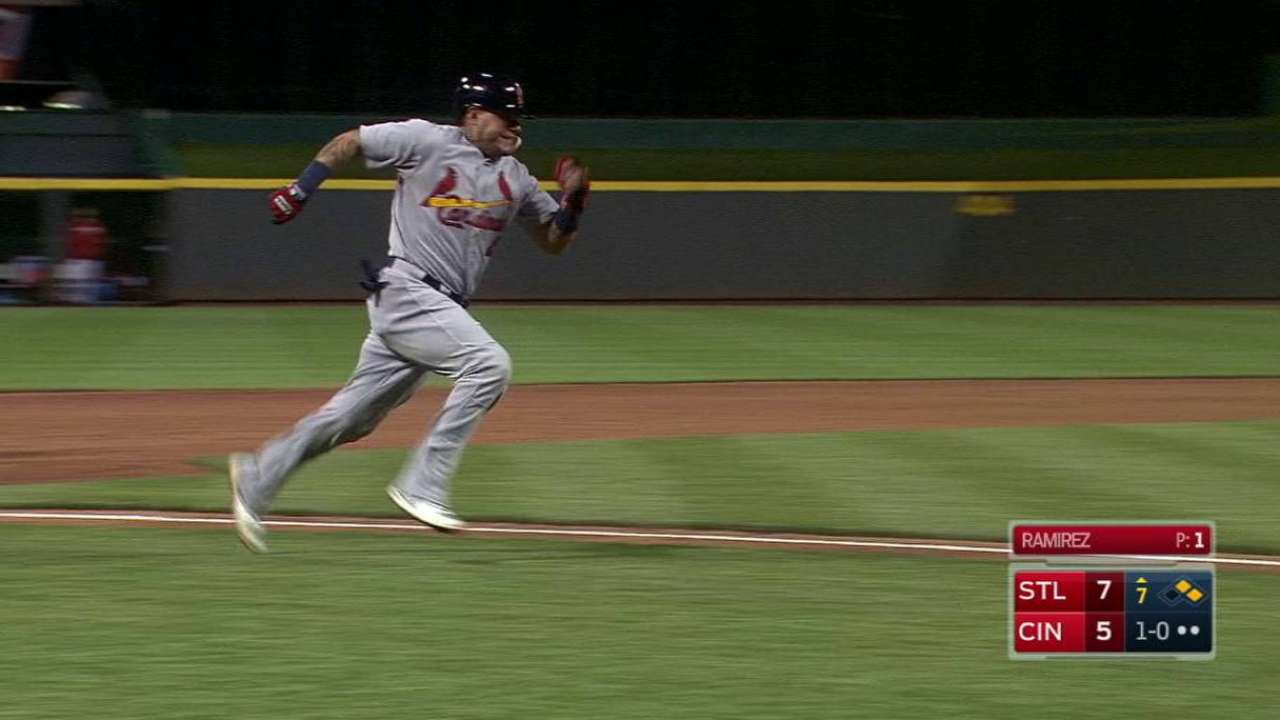 "My goal is to compete for a starting job," Garcia said. "I think a lot of people just kind of label you a utility guy, this and that. But I feel like I work too hard to not set my goals that high. I want to try to win a starting job at one of those positions and see what happens."
It's a bold assertion by Garcia, who has made 66 career starts in parts of three seasons in the Majors.
Last year, Garcia spent all but one month on the big-league roster and made at least 12 starts at three different infield positions. As a pinch-hitter, he ranked fourth in the Majors with a .348 (8-for-23) batting average and .444 on-base percentage His slugging percentage of .522 was ninth-best among pinch-hitters.
Garcia reached base in 11 of his first 15 plate appearances after landing on his first Opening Day roster, and, after a demotion in mid-April, ensured he would stick for good by reaching base eight times in 10 plate appearances during a paternity leave callup in May.
"Being the kind of hitter that I am where I work counts, I think I pride myself at having a pretty good idea of knowing where the strike zone is at, and I think that's going to translate when you don't get those at-bats every day," Garcia said. "To have plate discipline, you can have that when you get out of bed. I try to go out there and compete when I get those at-bats."
Garcia earned the bulk of his starts in August, when the Cardinals were trying to stabilize their infield defense and were filling holes created by injury. During that stretch he keyed critical come-from-behind wins with a bunt single (Aug. 14 at Chicago) and a pinch-hit double (Aug. 29 at Milwaukee). He reached base safely in each of his final 14 starts.
That success has positioned Garcia well for a roster spot, as has his status as an out-of-options player heading into 2017. Garcia's versatility would be an asset since he can fill in at any of the four infield positions, and his past success as a pinch-hitter could make him a weapon off the bench.
And yet, Garcia is still seeking more.
"I'm not just trying to go into Spring Training and accept [that] I'm not playing every day," Garcia said. "No one in that clubhouse wants that. You work way, way too hard to try to play part-time. You have to have that mindset. If you don't, you're going to get passed by. You've got to want to be the best."
Jenifer Langosch has covered the Cardinals for MLB.com since 2012, and previously covered the Pirates from 2007-11. Read her blog, follow her on Twitter, like her Facebook page and listen to her podcast. This story was not subject to the approval of Major League Baseball or its clubs.