A's sign IF Rosales, deal OF Eibner to Dodgers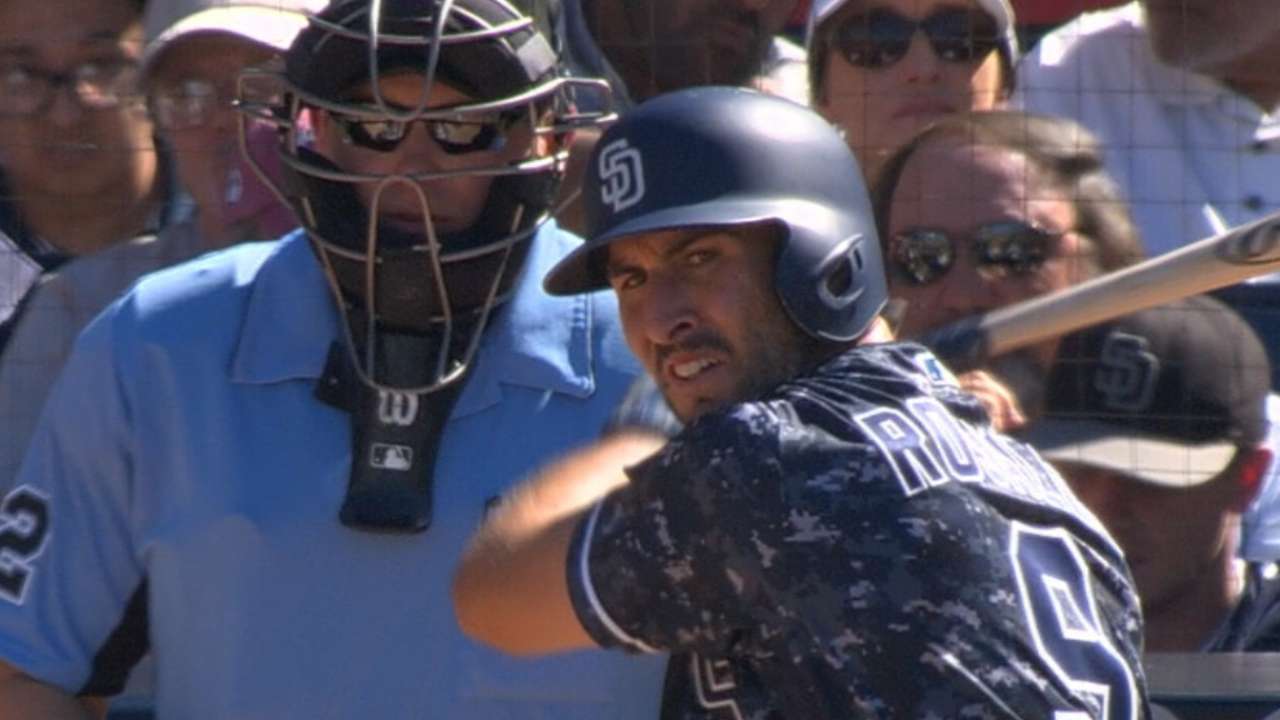 OAKLAND -- The A's are once again reuniting with super-utility man Adam Rosales, agreeing on a one-year deal with the veteran on Wednesday.
In a flurry of moves, the A's also traded recently designated outfielder Brett Eibner to the Dodgers for Minor League infielder Jordan Tarsovich. In addition, left-hander Dillon Overton, who was expected to make a push for a rotation spot this spring, was designated for assignment.
Rosales, 33, is no stranger to Oakland. He was traded by his original team, Cincinnati, to the A's in 2010 and was involved in a rampant waiver cycle with Oakland and Texas in 2013, going from the A's to the Rangers and back to the A's in a span of 10 days.
Rosales spent the next two seasons with Texas, before latching on with the Padres in 2016 and hitting .229 with 13 home runs and 35 RBIs in a career-high 105 games. He spent most of his time at third base (24 starts) and second base (22) but also played some shortstop and left field.
The A's value his ability to play multiple positions, with Rosales acting as a versatile defensive option -- he'll likely serve as the primary backup at third, second and shortstop -- when manager Bob Melvin is playing matchups. He'll also easily mesh with a clubhouse that's expected to breed better chemistry than in recent years.
Rosales hit .223 with 15 home runs in a combined 197 games during his previous tours with Oakland, emerging as a fan favorite for his commitment to hustle and his home run sprint around the bases.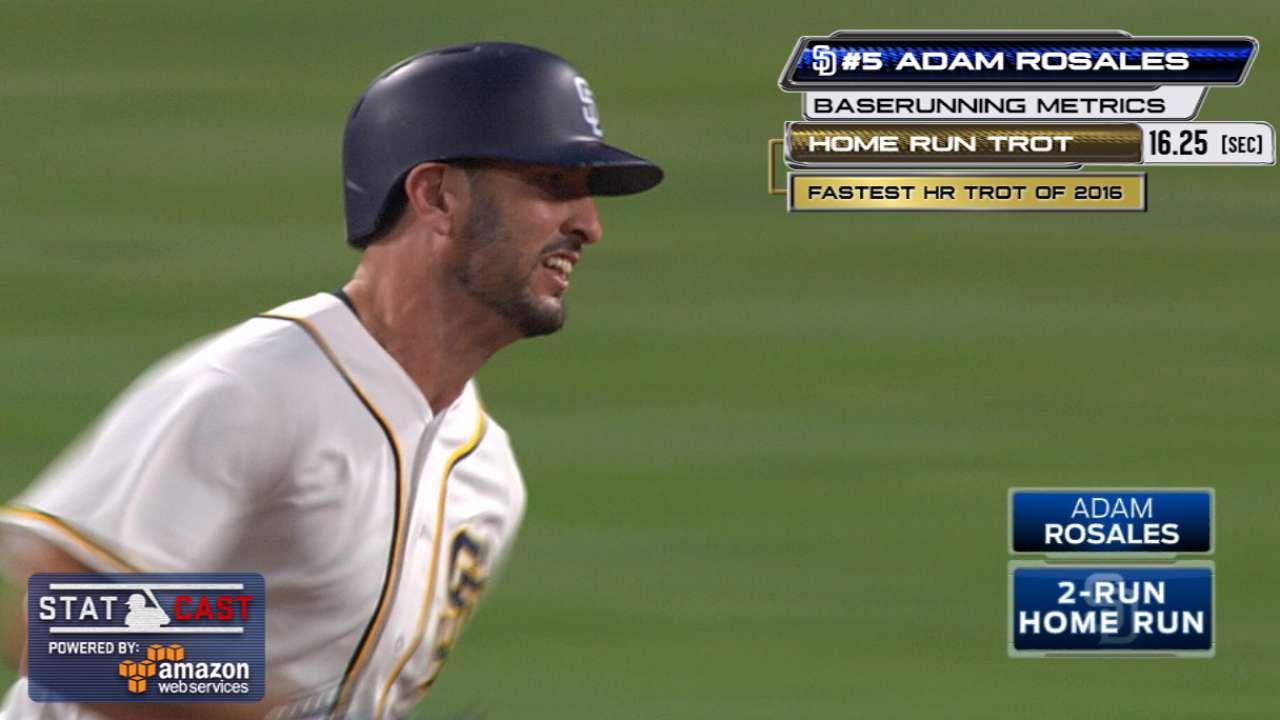 "Rosie always brought so much to our team, both on and off the field," A's general manager David Forst said in a statement. "It's great to have him back in an A's uniform."
Overton, now exposed to the waiver wire, could easily be snagged by another team looking to take a flier on the lefty. The 25-year-old, a second-round Draft pick by the A's in 2013, made his big league debut last year, struggling to the tune of an 11.47 ERA in seven games (five starts) over four stints. He allowed 12 home runs in 24 1/3 innings.
Tarsovich, 25, hit a combined .221 with nine home runs in 90 games between the Class A Advanced and Double-A levels last year, splitting his time between shortstop, second base and left field. He was a 22nd-round Draft pick of the Dodgers in 2015.
Jane Lee has covered the A's for MLB.com since 2010. Follow her on Twitter @JaneMLB. This story was not subject to the approval of Major League Baseball or its clubs.