Former prospect Imhof announces retirement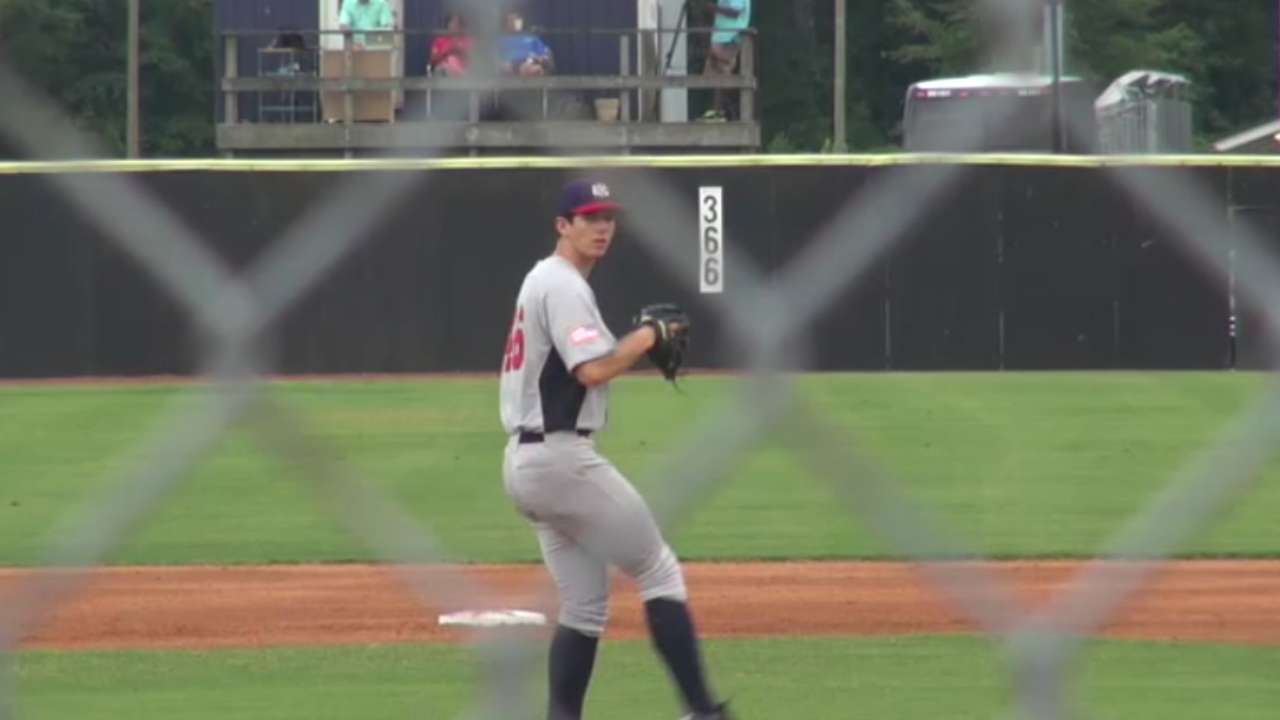 PHILADELPHIA -- Former Phillies prospect Matt Imhof posted an emotional retirement letter Wednesday on ESPN.com.
Imhof, whom the Phils selected in the second round of the 2014 Draft, lost his right eye in a freak training accident in June while pitching with Class A Advanced Clearwater. An exercise band broke away from a wall in Brevard County, Fla., and a part of the metal that secured the band in place flew into his eye.
The 23-year-old had two surgeries shortly thereafter: the first to try to repair the eye, the second to remove it.
"I felt like the person who walked into that training room in Brevard County was not the same person sitting alone in this hospital room," Imhof wrote. "Everything I thought I knew, everything I had planned for myself, was gone. Baseball, my future, my vision, all of it."
Imhof spoke of the anger, depression and confusion that followed the surgeries. He then discussed how he decided to overcome his life-changing accident.
"I had two options," he said. "I could let this injury define me. I could be angry -- no one would blame me for that. I could be depressed, feel sorry for myself and live in the past. I could let the rest of my life be defined by the worst day of my life.
"Or I could pick myself up, dust myself off and move on."
Imhof is the undergraduate assistant pitching coach at Cal Poly San Luis Obispo, where he re-enrolled in classes. He said he isn't sure what's next for him, but he knows baseball helped him get this far.
"I'm a firm believer that baseball, through all my struggles on and off the field, prepared me for this moment," Imhof said. "But the greatest thing baseball ever did for me was teach me who I could be without it."
Todd Zolecki has covered the Phillies since 2003, and for MLB.com since 2009. Follow him on Twitter and listen to his podcast. This story was not subject to the approval of Major League Baseball or its clubs.