Francisco feels 'lucky to have known' Ventura
Royals assistant GM who signed right-hander will carry 'great memories'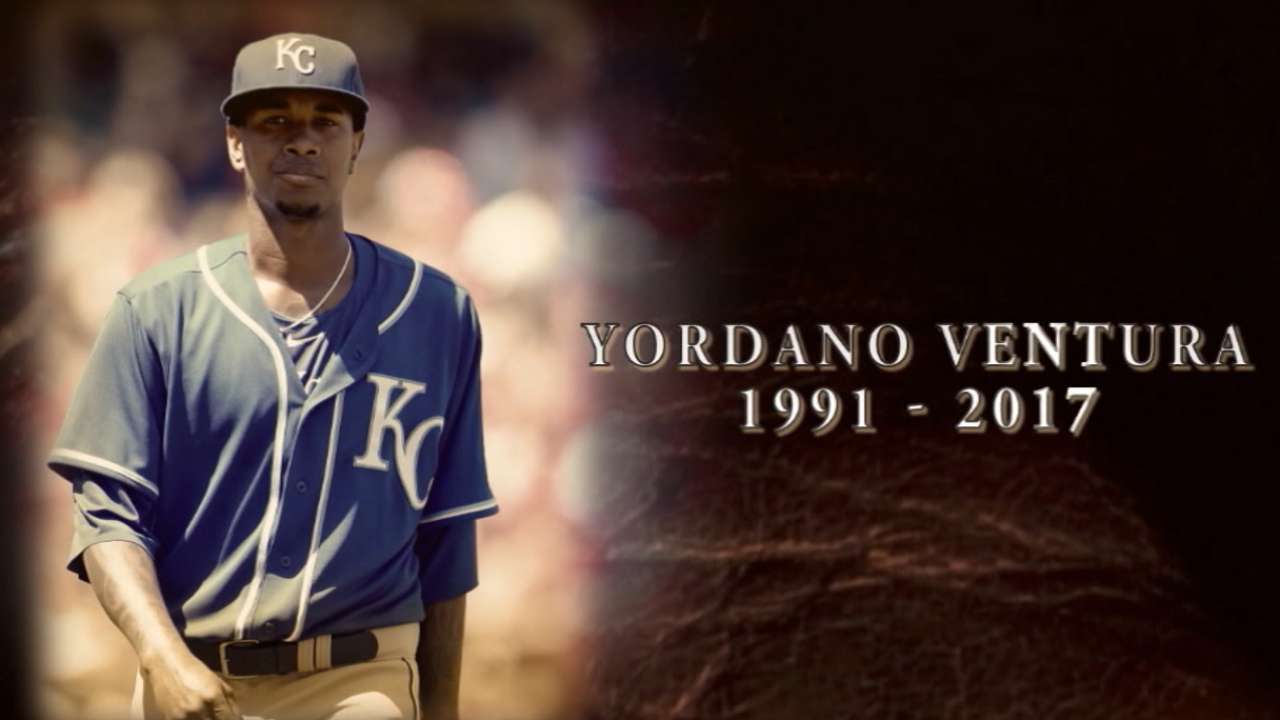 Emotions flowed all day for the man who signed Yordano Ventura, the gifted 25-year-old Royals right-hander who was laid to rest in his hometown of Las Terrenas, Dominican Republic, on Tuesday.
From the viewing of Ventura's casket at his mother's home in the morning, to the funeral procession through town, to a stop at the field where Ventura learned baseball and finally to the cemetery, Kansas City assistant general manager Rene Francisco had one constant thought.
"I just think about all the people he left behind," Francisco said by phone, "the fans, the teammates, his family, his mother, his little girl. It's just so sad."
• In loving memory: Yordano Ventura tribute
In 2008, Francisco signed Ventura, a 5-foot-6, 135-pound 17-year-old, to a $28,000 contract. Ventura grew into a top-of-the-rotation pitcher for the Royals.
"I was lucky I got to see him grow up from the time I met him in 2008 and then through the Minors and to his Major League debut to the World Series," Francisco said. "It was special. I felt lucky to have known him."
Sadness. Disbelief. Maybe even a little anger permeated Francisco's mind as Ventura, who died in a car accident on Sunday morning, was laid to rest.
But after the services were over, Francisco was left in amazement at all of the support and love for Ventura.
"The town is really not that big, and so it seemed like everyone was there," Francisco said. "There were kids and elderly people and just all kinds of people. You had his teammates and ex-teammates and people who played against him. It was special to see that."
Francisco was not surprised that so many teammates and former teammates made it to the services -- Mike Moustakas, Eric Hosmer, Alcides Escobar, Salvador Perez, Greg Holland, Jarrod Dyson, Edinson Volquez and Johnny Cueto.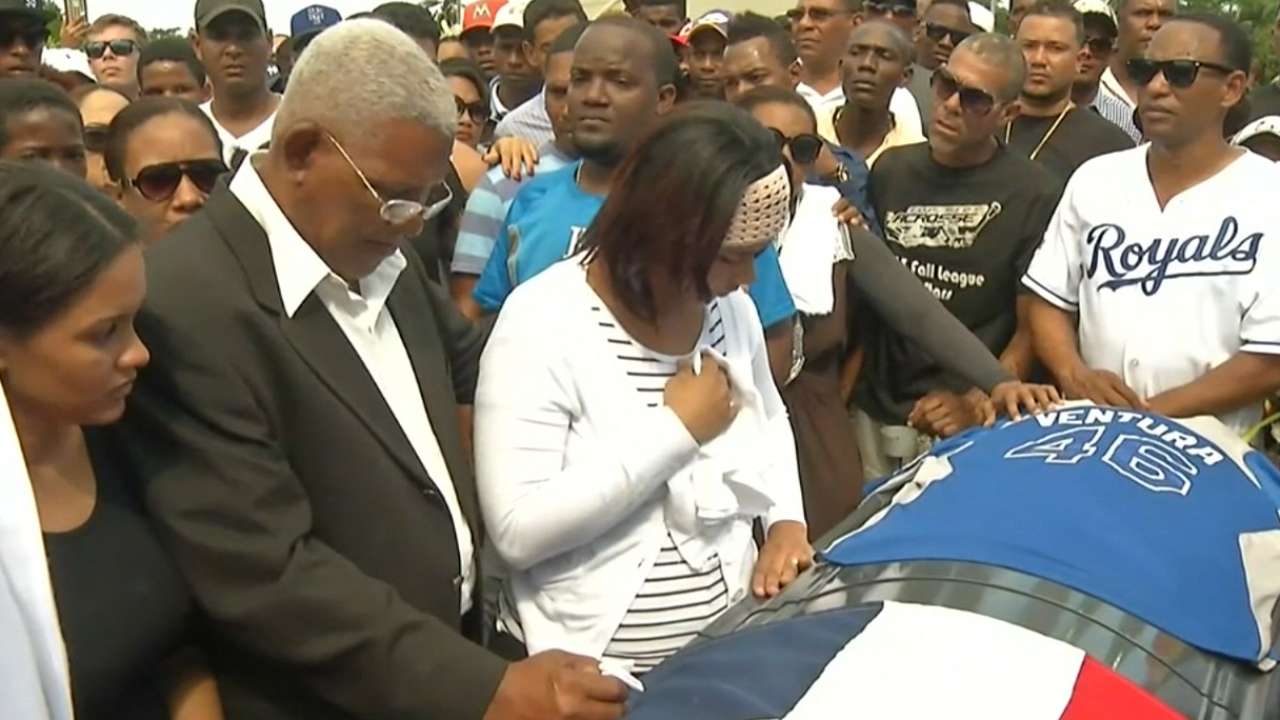 "Everything starts with the environment [general manager] Dayton [Moore] has created," Francisco said. "We're a family here. These kids all grew up in the organization together, and they are there for each other. We saw that today.
"I thanked them all. I asked Moose at the start of the day if they wanted to stay for the whole thing or just parts of it, because I knew it would be a long day, and he just said they'd be there for however long it took. That was their brother."
And while the grieving stage is far from over, Francisco knows the time of healing is ahead.
"Every day, every moment, you'll think of something that Yordano did while he was alive, whether it was on the baseball field or in the clubhouse or whatever," Francisco said. "And that's a good thing.
"We have to move on now, move forward and carry with us the great memories."
Jeffrey Flanagan has covered the Royals since 1991, and for MLB.com since 2015. Follow him on Twitter @FlannyMLB. This story was not subject to the approval of Major League Baseball or its clubs.