Conley welcomes Marlins' rotation additions
Miami acquired Volquez, Locke, Straily during offseason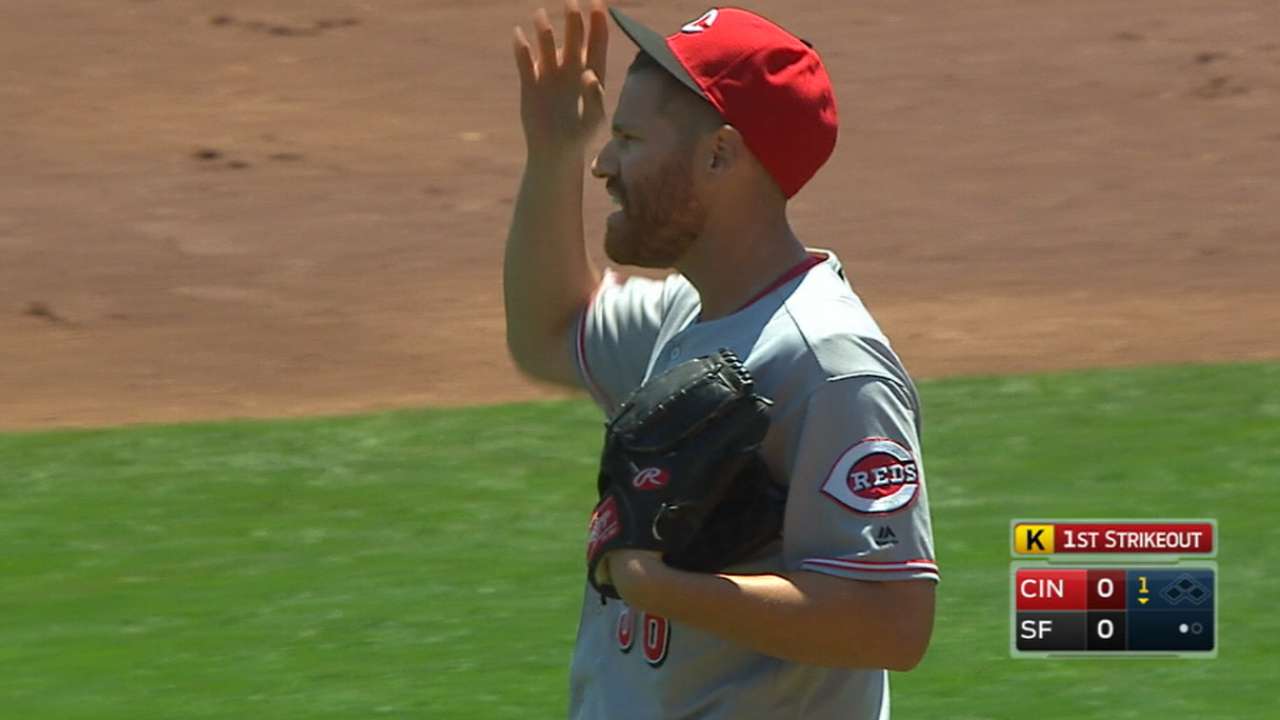 JUPITER, Fla. -- Restocking the rotation was a top offseason priority for the Marlins, and returning left-hander Adam Conley welcomes the new additions.
In the past two months, the organization has signed right-hander Edinson Volquez and left-hander Jeff Locke as free agents. And last Thursday, the Marlins acquired right-hander Dan Straily from the Reds for three Minor Leaguers.
The death of two-time All-Star Jose Fernandez made rotation depth a primary focus, and now there will be plenty of competition for spots once Spring Training begins on Feb. 14.
"We knew that with the passing of Jose that there was going to be a hole in the rotation," Conley said. "We needed innings eaten up so the 'pen isn't overused. Obviously, having our starter going deeper into games allows you to use the great bullpen that we have appropriately. If we do that, we're going to win a lot of games."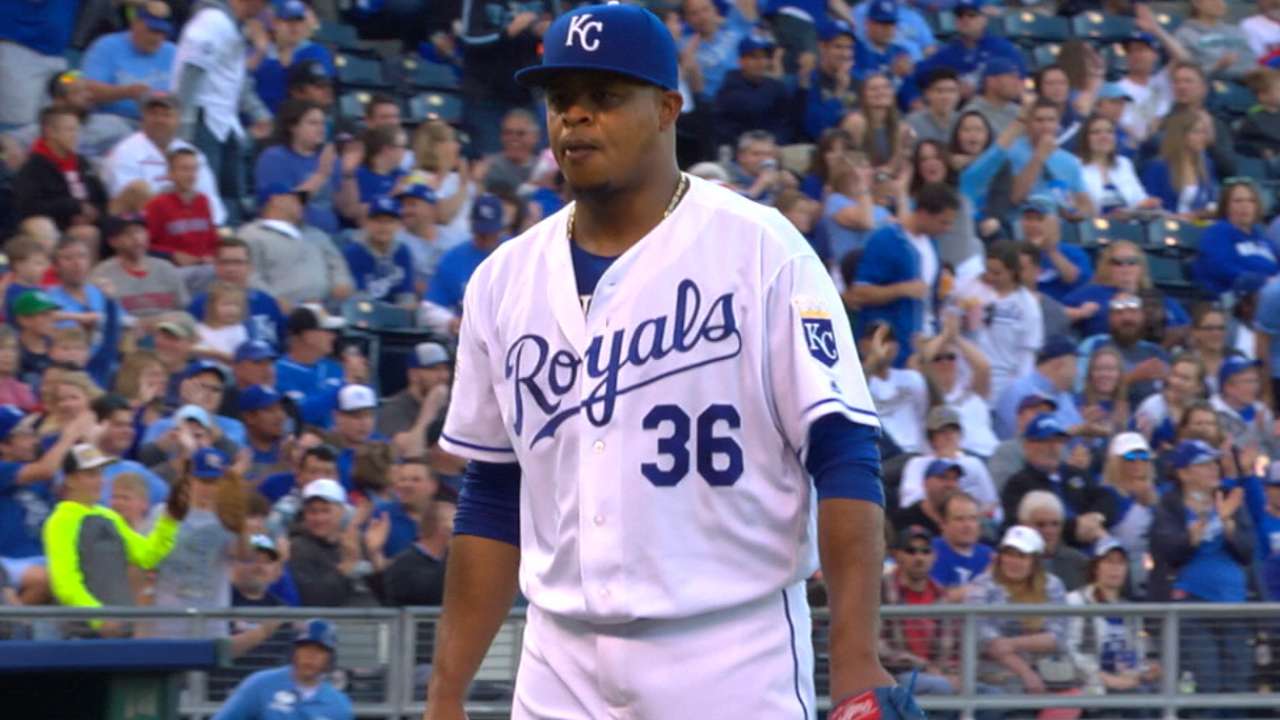 Conley is one of the early participants at the Marlins' voluntary workouts, which began on Monday at the Roger Dean Stadium complex in Jupiter. Players are gradually filtering into South Florida and getting in some early throwing on the back fields.
Conley, Volquez, Wei-Yin Chen and Tom Koehler are believed to have secured rotation spots. Straily is also considered to be a front-runner, but the team has said Locke could earn his place in the rotation in Spring Training.
The organization also isn't counting out right-hander Jose Urena, who is out of options, or lefty Justin Nicolino. One or two starting candidates who don't make the rotation could wind up in the bullpen and still make the Opening Day roster.
"Overall, I think these were moves that were necessary, and moves I'm excited about," Conley said. "I can't wait to meet the new guys. I'm happy they're part of the Fish. I think we're going to win a lot of games and have a talented club."
Conley showed tremendous promise in 2016, going 8-6 with a 3.85 ERA. His 25 starts were third most on the team. If not for a finger injury to his throwing hand that landed him on the disabled list in August, the 26-year-old would have come close to pacing the team in innings. He finished with 133 1/3 innings, striking out 124.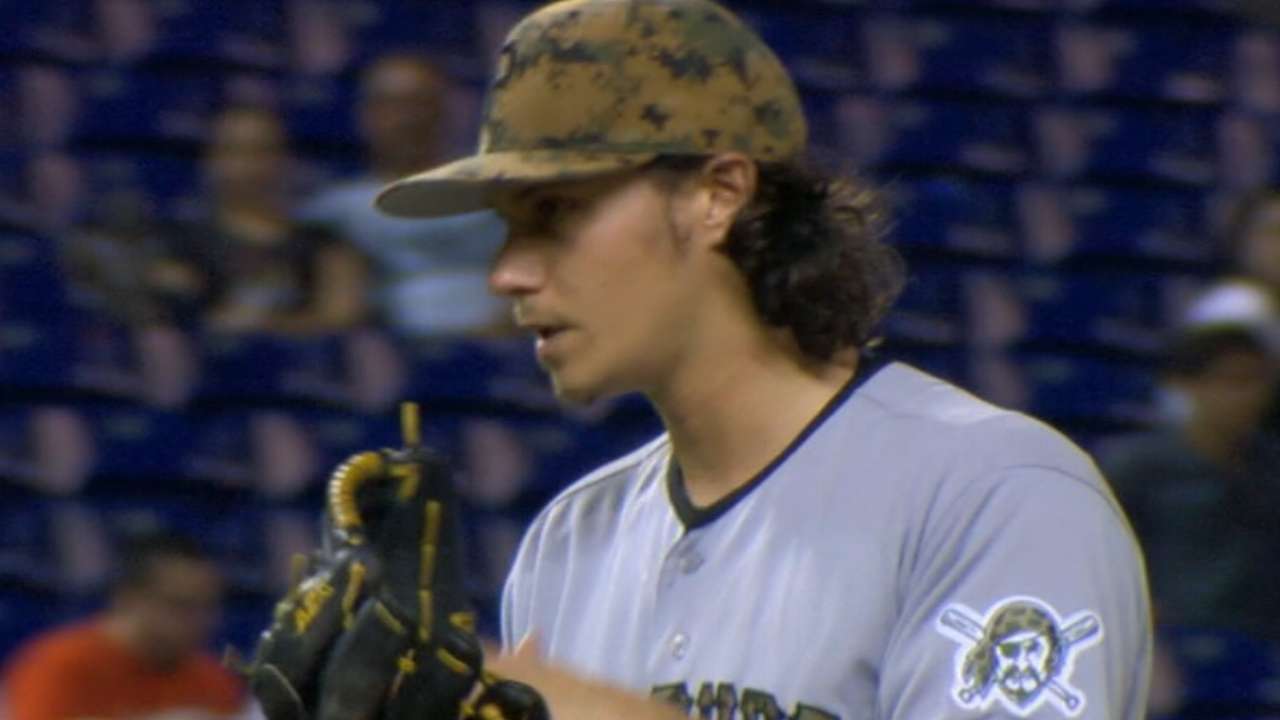 Miami used 13 starters in 2016, so the club is looking for strength in numbers.
In terms of pure stuff, Conley may be tops in the rotation. He has a lively four-seam fastball that he complements with a changeup and a slider. Opponents hit just .157 off his slider, with 86 swings and misses on 403 pitches, according to Baseball Savant.
Since the Marlins don't have a true ace, the front office targeted starters with a history of durability, and they've backed them up with a strong bullpen.
"I think it's necessary," Conley said of the depth. "There's no baseball club out there that is perfect. We know that any team can beat any team on any day. Those are moves the other 29 teams are all trying to make. We're trying to fit this puzzle together with what we have available, the pieces that we have, what we're willing to give up -- all these sorts of things. It's kind of the chess game that baseball is. And they're moves that I love."
Joe Frisaro has covered the Marlins for MLB.com since 2002. He writes a blog, called The Fish Pond. Follow him on Twitter @JoeFrisaro and listen to his podcast. This story was not subject to the approval of Major League Baseball or its clubs.