Tigers' climb back to glory began with Pudge
Club signed HOF electee after 119-loss 2003 season, went to World Series in '06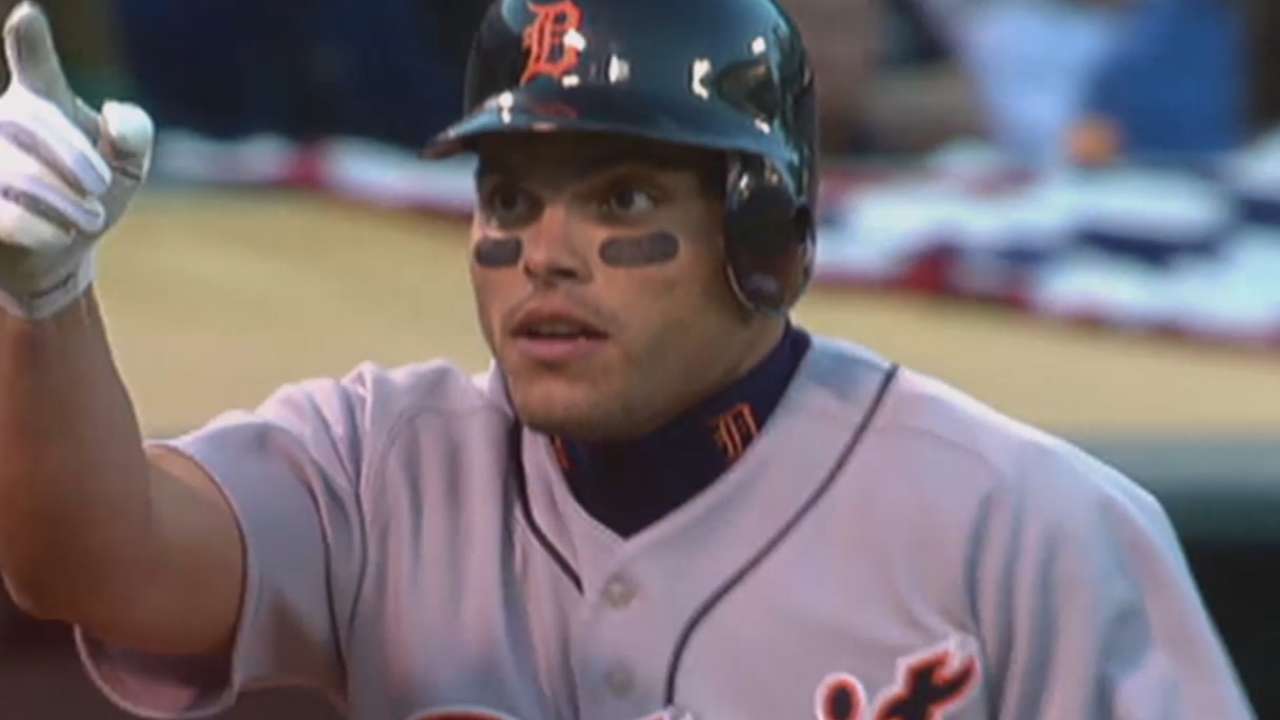 Before bidding adieu to the Hot Stove season, we asked our 30 beat reporters to look back at their club's past and answer the following question: Who is the best free-agent signing in the team's history?
We narrowed the choices with the following parameters: The signings had to be multiyear contracts, to exclude fluky one-year deals and to focus on players who got real commitments. And contract extensions don't count. Only instances when every team in the league had a chance to bid on the player were allowed, including international free agents who received Major League contracts.
DETROIT -- The last dozen years of Tigers baseball has featured big free-agent signings, from Magglio Ordonez to Prince Fielder, Victor Martinez to Torii Hunter, Jordan Zimmermann to Justin Upton. Before all of them, there was Ivan Rodriguez.
Without the newest Hall of Famer known as Pudge, none of the other deals likely happen.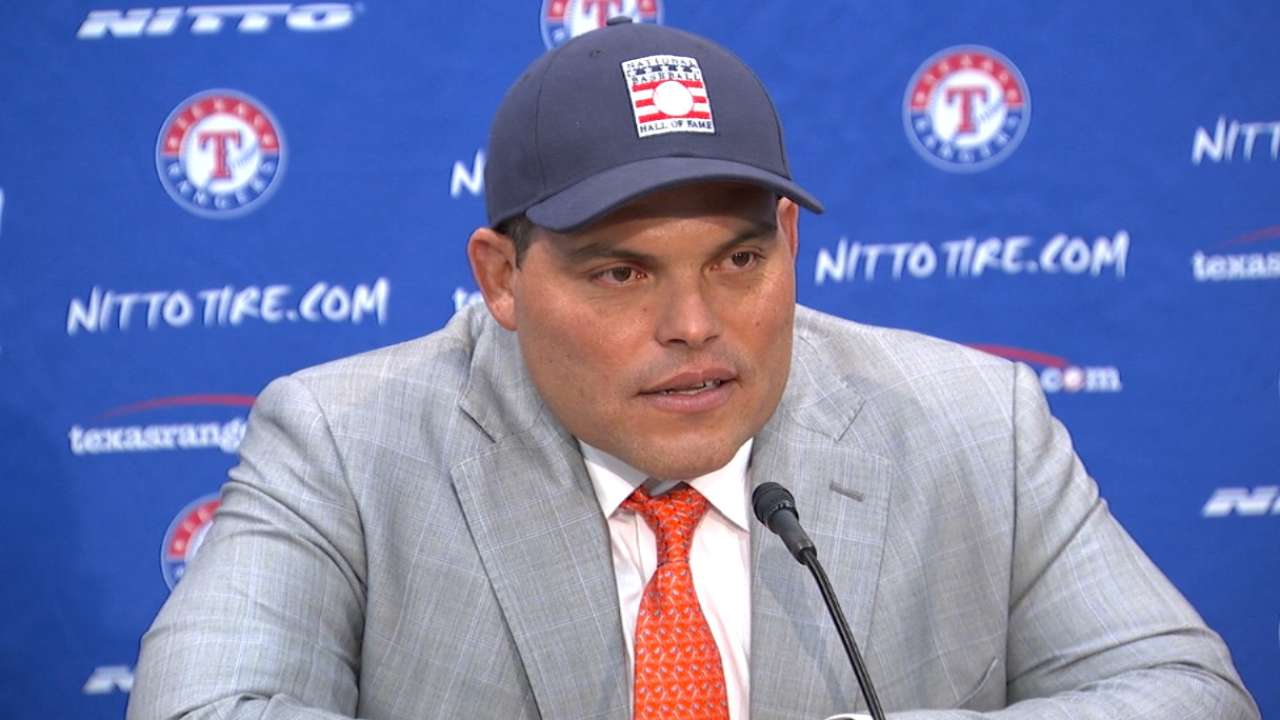 Without Pudge, the Tigers likely never draw serious consideration from big-time free agents. Without Pudge, the Tigers likely never climb from 119 losses to the World Series within three years. Without Pudge, the Tigers might never become a big-spending club chasing a World Series, despite owner Mike Ilitch's aspirations.
Rodriguez will go into the Hall of Fame with a Rangers cap, but he will also be carrying a Tigers legacy.
"When people ask me where we started to climb from and started to turn the corner, there's no question it started on one very important day, heading into the 2004 season," former general manager Dave Dombrowski said during ceremonies honoring Rodriguez in '14. "We're very fortunate this gentleman joined us. Once that took place and we got a chance to see one of the best players in [this] recent timeframe, that started the comeback for the Detroit Tigers."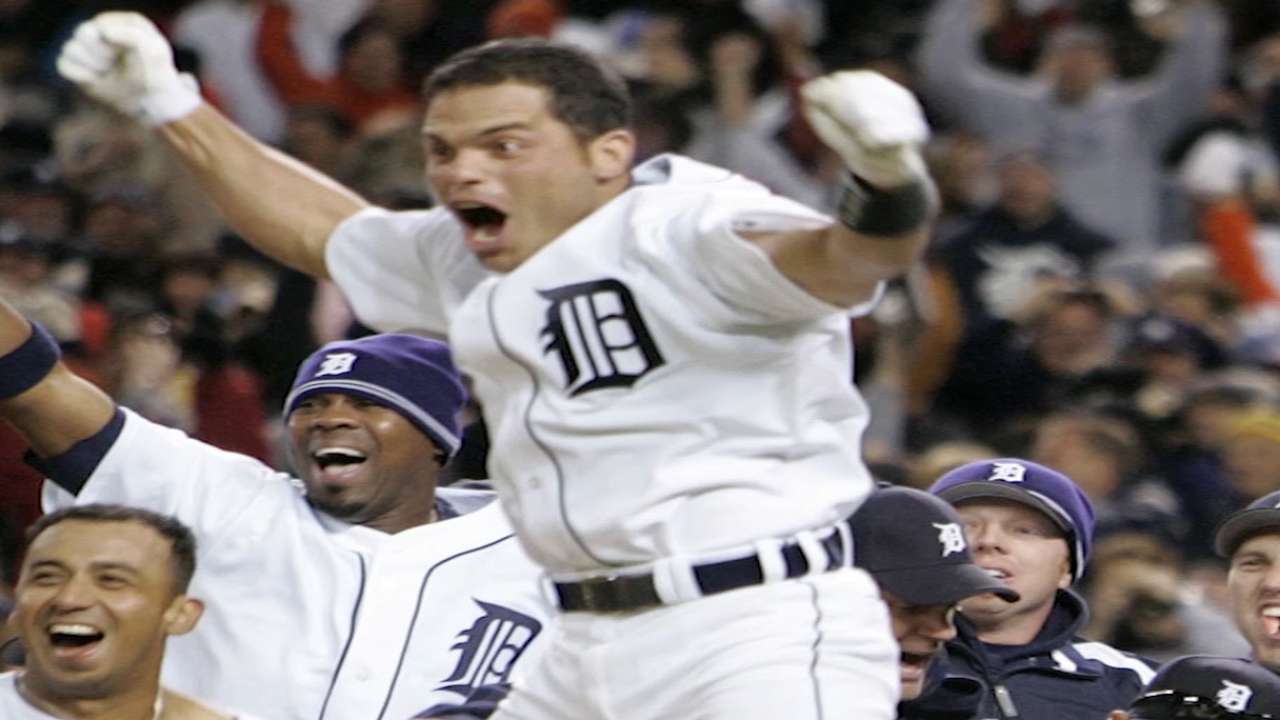 The setup seemed impossible. The Tigers had just set an American League record for losses in a season, and they couldn't get calls returned from agents for top free agents Miguel Tejada and Vladimir Guerrero. Rodriguez had just won a World Series with the Marlins, a team he had joined just the previous winter to help rebound his market value after injuries.
Everybody saw Rodriguez as a winner. It took something more to see him as an investment.
"He just comes off winning the World Series, and he was looking for a multiyear contract," former manager Alan Trammell recalled, "but he had some back issues. And that scared other teams off."
The Tigers had those concerns, too. They had actually scouted another catcher on the market, Javy Lopez. But they weren't scared off by Rodriguez.
"He was coming off back issues but played great for Florida," said Mike Russell, the Tigers' scout who watched Rodriguez and Lopez in 2003 before recommending Rodriguez. "He could still get it done defensively."
While Rodriguez lingered on the market through the holidays, the Tigers stayed in the market for a difference-making free agent, bolstered by Ilitch's vow to do what it takes to turn his team's fortunes. Add in agent Scott Boras, and there was a courtship to make. Not only did Ilitch approve the pursuit, he was an active recruiter, telling Rodriguez he was serious about winning.
"During that offseason, we had a very good conversation with Dave Dombrowski," Rodriguez said last week, "and Dave told me and my agent, 'I promise you that I'm going to put a really good team together, and in three years you're going to be in the World Series again.' And that's exactly what happened."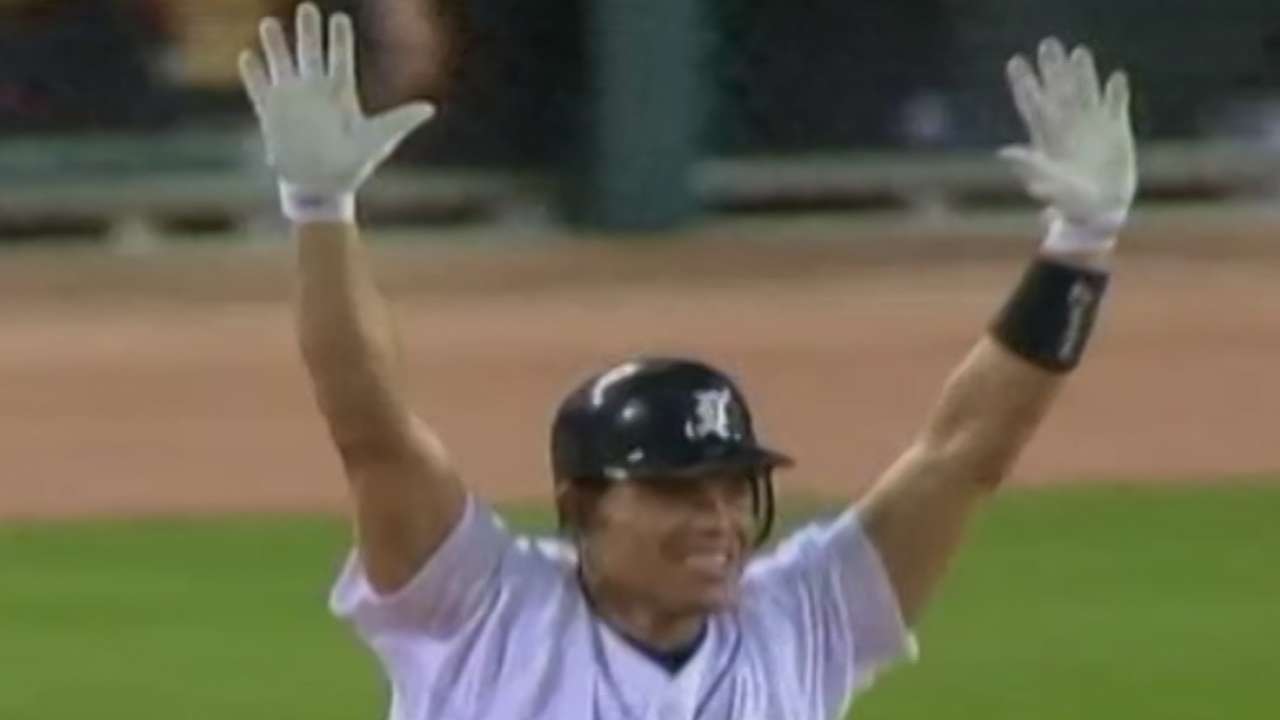 It took some creativity from Boras and the Tigers to get a four-year, $40 million deal done. Boras and legal counsel John Westhoff negotiated a clause that allowed the Tigers to make it a one-year contract if back issues forced Rodriguez onto the disabled list for a certain length of time.
Rodriguez never went to the DL in five years in Detroit.
"Pudge believed in Detroit," said current Tigers GM Al Avila, Dombrowski's longtime assistant. "He felt there was going to be a renaissance here, not only in baseball, but also the city. He believed in the city, believed we were going to put together a good team. So when he came here, we took a risk on his health, and he took a risk that we were going to put a good winning product on the field, and the marriage was perfect. The rest is history. He helped us revive the organization, and obviously he had a Hall of Fame career."
Honorable mentions
• Kenny Rogers was a 41-year-old lefty coming off a run-in with a cameraman in Texas when the Tigers signed him to a two-year deal before the 2006 season. He became the veteran leader the pitching staff needed, winning 17 games and delivering 23 scoreless innings in the '06 postseason.
• Like Rodriguez, Fielder was a late offseason signing after lingering on the market. His signing, though, was a spur-of-the-moment reaction after Martinez suffered a season-ending knee injury in a training accident. Fielder lasted just two years in Detroit, but he was a key run producer who led the Tigers to the World Series in 2012. The Tigers cut ties a year later, but acquired Ian Kinsler in the trade with the Rangers.
• The Tigers liked Martinez over Adam Dunn when they looked for an offensive infusion on the market after the 2010 season, signing him to a four-year, $50 million deal. His catching days were winding down, but his hitting days were far from over, leading to an extension after the '14 season.
Jason Beck has covered the Tigers for MLB.com since 2002. Read Beck's Blog, follow him on Twitter @beckjason and listen to his podcast. This story was not subject to the approval of Major League Baseball or its clubs.