Holliday rates as Cards' best free agent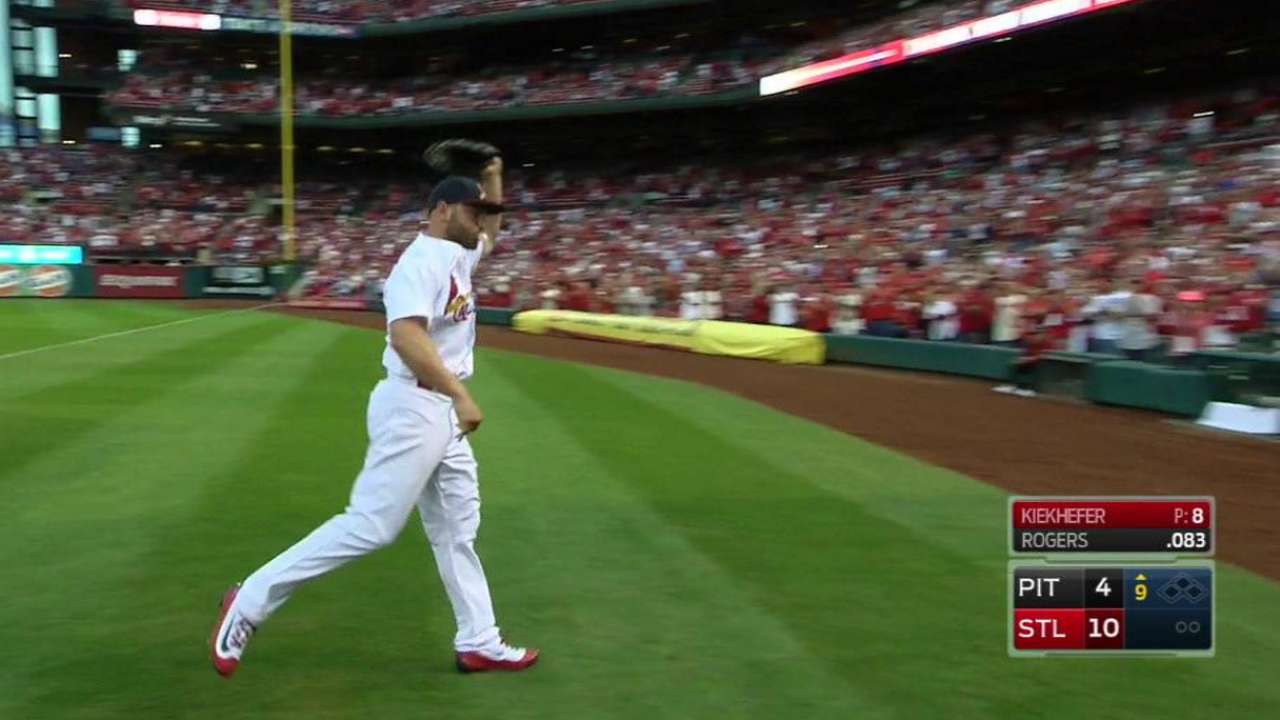 Before bidding adieu to the Hot Stove season, we asked our 30 beat reporters to look back at their club's past and answer the following question: Who is the best free-agent signing in the team's history?
We narrowed the choices with the following parameters: The signings had to be multiyear contracts, to exclude fluky one-year deals and to focus on players who got real commitments. And contract extensions don't count. Only instances when every team in the league had a chance to bid on the player were allowed, including international free agents who received Major League contracts.
ST. LOUIS -- Though his career as a Cardinal ended in 2016, Matt Holliday remains the only player in franchise history to join the organization on a free-agent deal worth in excess of $100 million. What is perhaps more remarkable, however, is that he lived up to that payday.
The sort of contract that often becomes an albatross for teams did not morph into such for St. Louis. In fact, there's a strong argument that no free-agent deal of at least two years has ever worked out better for the organization.
Holliday, of course, came to the Cardinals as part of a Trade Deadline deal in 2009. He was to become a free agent a few months later, but the Cardinals hoped that their chances of locking him down long-term would improve if he spent a few months in a Cardinals uniform before facing that decision.
The gamble worked, and Holliday signed a seven-year, $120-million contract that offseason. It remains one of the defining signings of general manger John Mozeliak's tenure.
During the length of that contract, Holliday slashed .277/.377/.486 and posted an OPS of .863. He was especially productive over the deal's first five years. From 2010-14, Holliday was the only player in the Majors with at least 20 homers, 30 doubles and 75 RBIs each season.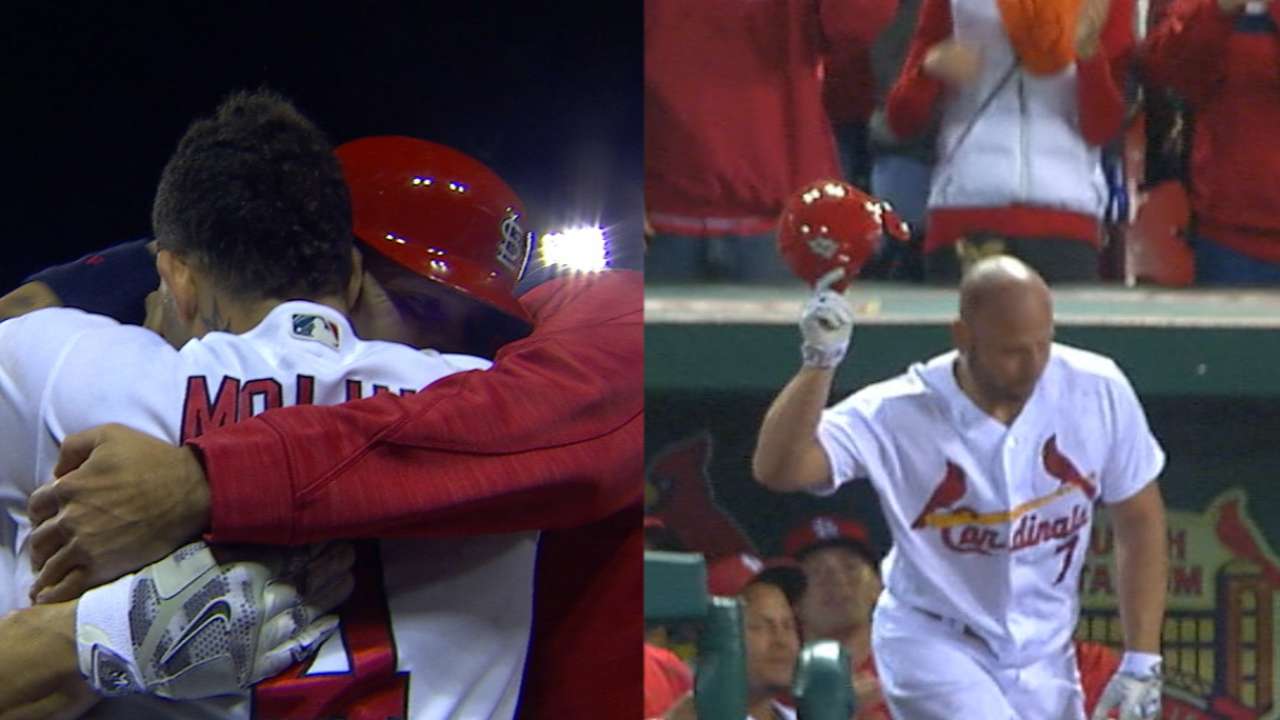 He represented the Cardinals in the All-Star Game four times and was named on Most Valuable Player ballots in four different seasons with the team. Holliday cemented himself as the team's three-hole hitter after the departure of Albert Pujols, who remains the only Cardinal with more game-winning RBIs than Holliday since 1974.
Holliday anchored the Cardinals during one of the franchise's most successful runs, too. Though the club fell short of the postseason in the first year of Holliday's seven-year contract, the Cardinals played into October each of the next five years. In that time, they went to the World Series twice and captured the organization's 11th championship title.
Even though injuries limited Holliday's offensive output during his final two seasons in St. Louis, the left fielder, according to one Fangraphs calculation, outperformed his contract. Using a tool that converts Wins Above Replacement to a dollar scale in order to estimate what a player is worth in free agency, Holliday is estimated to have provided the Cardinals with $170 million worth of production over the life of his contract.
"[That's] very rare, especially [for a deal] of that length," Mozeliak said of a contract being a win-win for both parties. "I feel grateful. I have always admired him as a player, even before we traded for him. I thought he was just one of those gritty, hard-working individuals. But getting to know him, getting to see how he is as a person, you just have the utmost respect for him."
Honorable mentions:
• Chris Carpenter : The parameters of this exercise required that only players who signed a multi-year deal as a free-agent be considered. Otherwise, Carpenter would have been the obvious choice. His career with St. Louis started with a pair of one-year, $300,000 contracts. He went on to win a Cy Young Award, finished in the top three in balloting another two times and led the organization to a pair of world championships. Carpenter still ranks second on the all-time franchise list with a .683 winning percentage and fourth with 1,085 strikeouts.
• Jason Isringhausen: Isringhausen, who signed with the Cardinals as a free agent in 2001, still stands as the franchise's all-time saves leader. He saved 217 games over seven seasons and finished with a 2.98 ERA and 1.191 WHIP. Isringhausen had five seasons with at least 32 saves while with the Cardinals.
• Bob Tewksbury: After splitting the first four years of his career between New York and Chicago, Tewksbury signed with the Cardinals after the 1988 season. Over the next six years, the right-hander went 67-46 with a 3.48 ERA in 154 games (142 starts). He finished third in the Cy Young vote after posting a 2.16 ERA in 1992.
Jenifer Langosch has covered the Cardinals for MLB.com since 2012, and previously covered the Pirates from 2007-11. Read her blog, follow her on Twitter, like her Facebook page and listen to her podcast. This story was not subject to the approval of Major League Baseball or its clubs.