Kendrys can: Don't overlook Morales in 2017
With late-round ADP, veteran could be fantasy bargain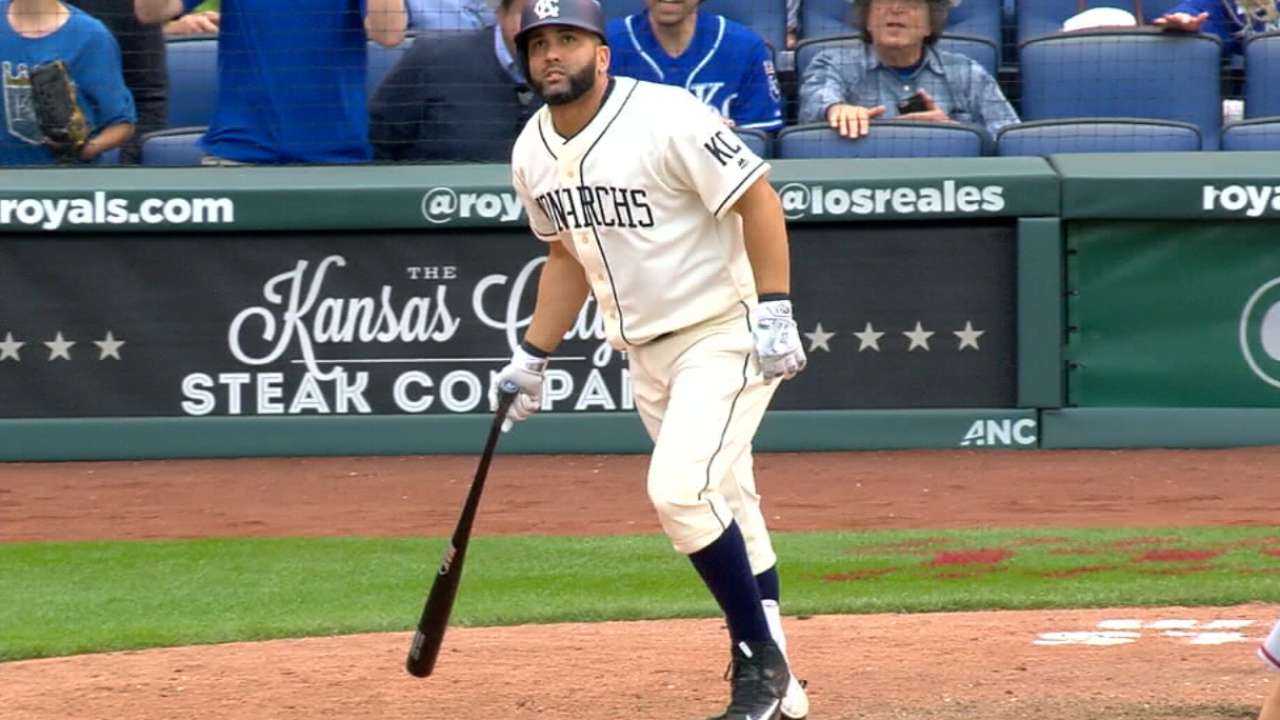 Power often comes with punchouts. When homers aren't tied to strikeouts, that's usually the profile of an elite hitter.
In 2016, only six players with more than 250 plate appearances recorded a hard-hit rate north of 40 percent and a strikeout rate south of 20 percent. One of those six players, David Ortiz, is now retired. Joining Big Papi in that group of hitters was Josh Donaldson, Miguel Cabrera, Matt Carpenter, Jose Bautista and Kendrys Morales.
Using the NFBC ADP data, Donaldson and Cabrera require roughly a top-15 pick for their services with the former carrying an 11.16 ADP and the latter sitting at 15.58. Carpenter has an ADP of 70.58 and Bautista's ADP is 118.16 after a down year. Lagging way behind this group is Morales with an ADP of 178.21, a minimum pick of 116 and a maximum pick of 213. Though Morales' utility-only eligibility is less than ideal, that disadvantage is likely baked into his ADP and creates plenty of wiggle room for a profit.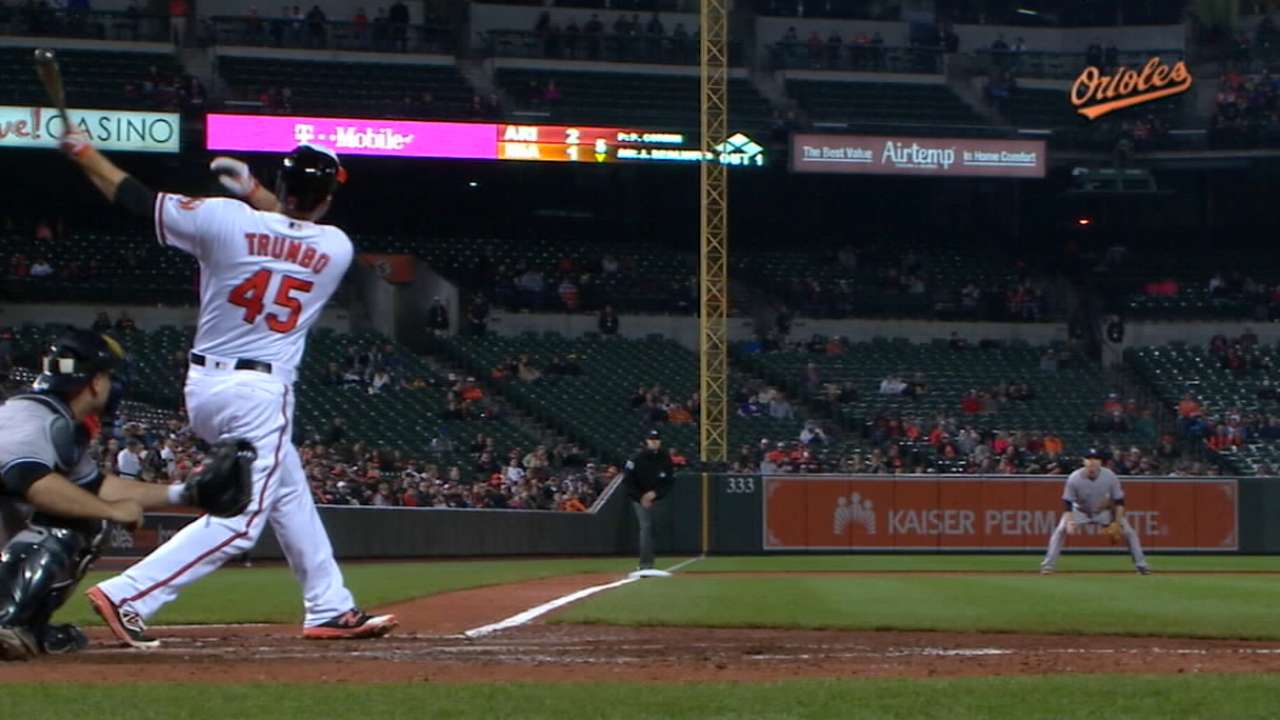 With exactly 30 round-trippers last year, Morales reached the 30-homer threshold for just the second time in his career. He hadn't mashed 30 taters since smacking 34 back in 2009. His home run total last year wasn't a career high, but his 41.1 percent hard-hit rate was. The mark was 2.2 percentage points higher than his previous high set back in 2009.
True, it's often best to project some give-back when dealing with a career high from an established veteran. But Morales' 35.3 percent hard-hit rate in his first year with the Royals lined up nicely with his hard-hit rates in his most productive offensive seasons, and it tied for the 33rd highest among qualified hitters that year.
Despite the uptick in hard-hit balls, a more even distribution of balls batted around the field and a nearly identical batted-ball profile from 2015 to 2016, the veteran switch-hitter's BABIP crumbled from .319 to .283. Said decline looks rather unlucky.
Yes, Morales is slow of foot and not going to leg out infield singles to bump his BABIP up, but from 2009 (when he became a full-time regular in the Majors) to 2013, he tallied a .315 BABIP. There's probably not much to be gleaned from his 2014 season in which he signed late and recorded a .244 BABIP.
Steamer and FanGraphs' Depth Charts project a .295 BABIP this year, which is an improvement from last year but may still be a smidge light. Though he might not duplicate his .290 average from 2015, Morales should improve on last year's .263 batting mark. I'm expecting an average in the .275 range, give or take a few points.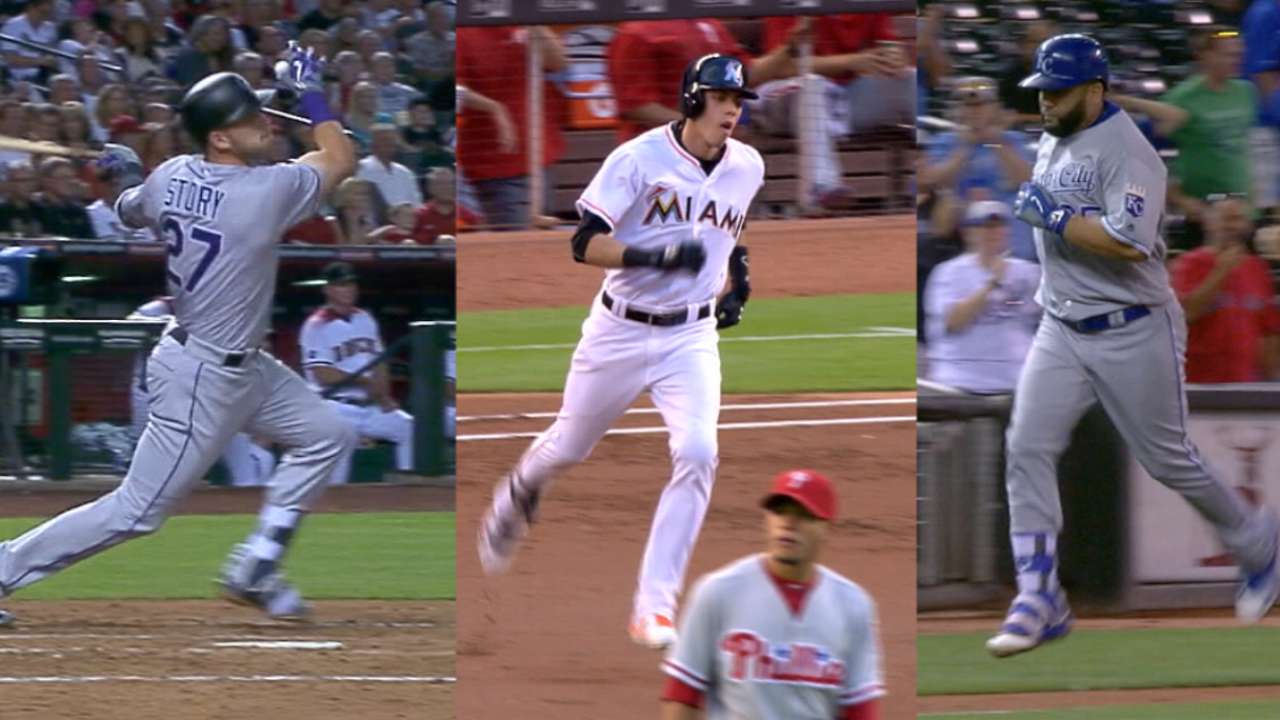 I'm also bullish on Morales hovering around 30 homers again. The veteran is reliable from a games played standpoint, which makes any sub-600 plate appearance projections surprising. Morales totaled 657 plate appearances in 2013, 639 in 2015 and 618 last year. He's been a model of good health and consistently appearing in the lineup.
Morales could benefit from hitting the ball in the air some more, as he totaled just a 35.7 percent fly-ball rate last year. It's not out of the question for a slight uptick in that regard, as his fly-ball rate has gone up every year since 2012. But even a repeat of his fly-ball rate from 2016 would play well with his home ballpark upgrade from Kauffman Stadium to Rogers Centre.
According to StatCorner's rolling three-year averages, Kauffman Stadium has a left-handed batter homer park factor of 77 and a right-handed batter homer park factor of 78. Rogers Centre has a left-handed batter homer park factor of 109 and a right-handed batter homer park factor of 102, a 32 percent uptick for homers as a lefty and a 24 percent uptick as a righty in that same span.
In addition to moving to a better home ballpark, he joins what should be a better offense. While Edwin Encarnacion is now with the Indians, Toronto's offense should still represent a sizable step up from Kansas City's -- especially after the Jays re-signed Bautista. The Blue Jays ranked ninth in baseball with 759 runs and tied for sixth with a 102 wRC+ last season, while the Royals ranked 23rd in runs (675) and 27th in wRC+ (88). The righty-heavy Blue Jays could slot the switch-hitting Morales third or fourth in the lineup, giving him a wealth of RBI opportunities.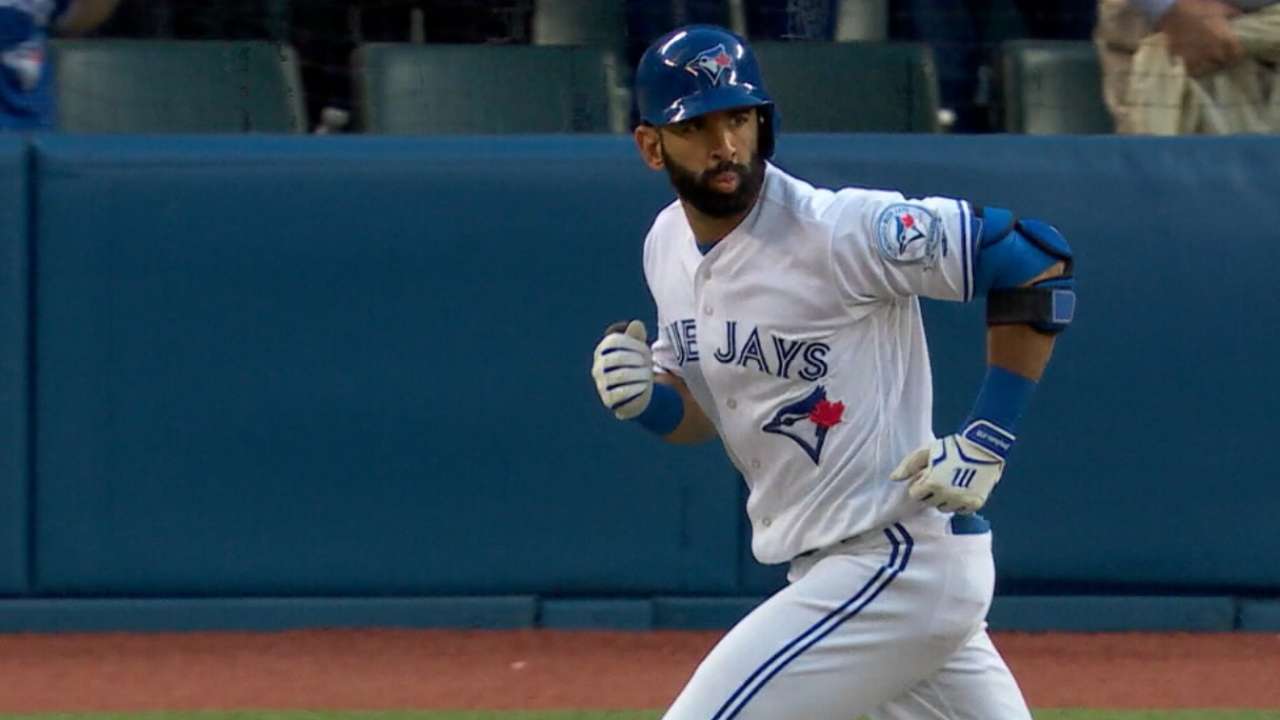 Encarnacion split his plate appearances between third and fourth in the lineup last year for Toronto, and he tallied a whopping 127 RBIs. The year before he drove in 111 runs. Suffice to say, the third and cleanup spots in Toronto's offense have been RBI-friendly, and triple-digit marks should be within reach for Morales.
Upside isn't a word generally associated with a 33-year-old who's a veteran of more than 1,000 games in The Show, but Morales has some that's not reflected by his ADP. Fantasy owners should look to select him around pick 150, which would be a couple rounds earlier than his current ADP for those in a 12- or 14-team mixed league.
A version of this article first appeared at FanGraphs.
Josh Shepardson is a contributor to MLB.com. This story was not subject to the approval of Major League Baseball or its clubs.