Inbox: Who will solidify middle of order?
Pirates beat reporter Adam Berry answers fans' questions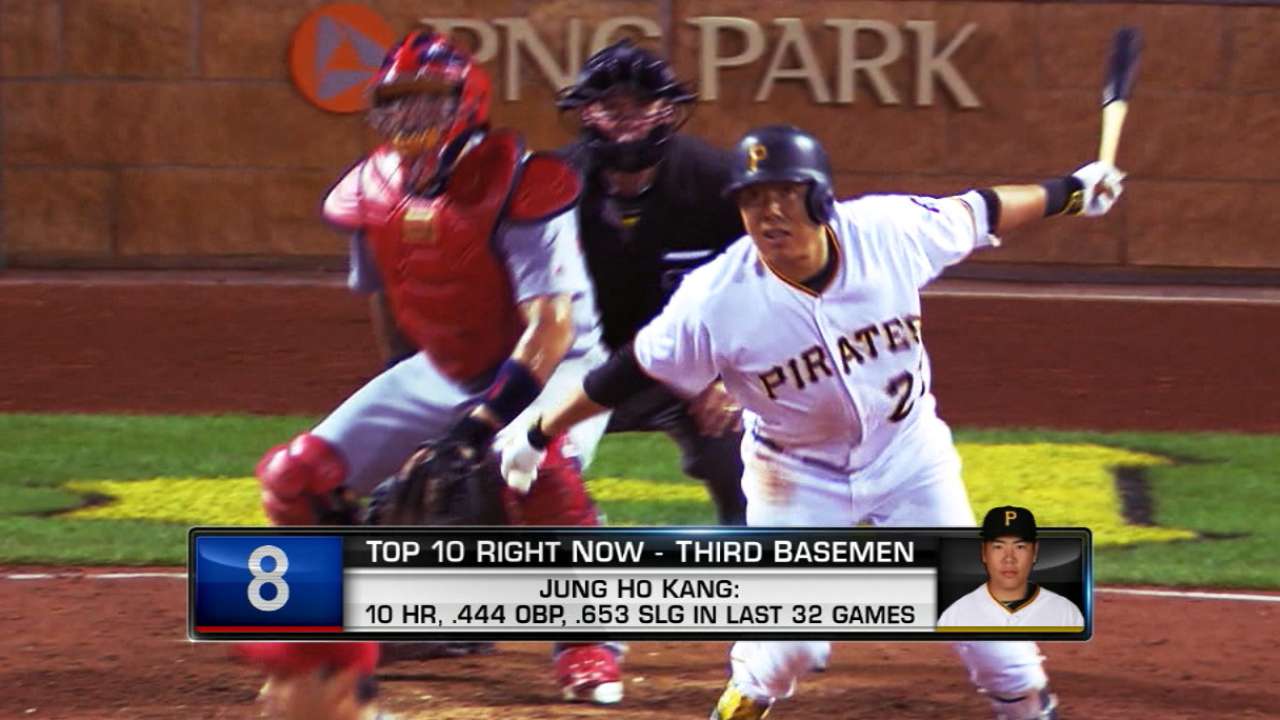 I know we need a pitcher, but where is the bona fide bat? Who's the star at the plate? Besides Andrew McCutchen, who will probably be gone soon, and Josh Bell?
-- Thomas R., Hummelstown, Pa.
More than anything, the Pirates need McCutchen to anchor their lineup again. Bell's continued development -- especially if he could hit near the top of the order -- is also critical.
They could use another strong season from Starling Marte to solidify the middle of the order. The bottom of the lineup is pretty well set: Francisco Cervelli gets on base well, Jordy Mercer crushes lefties and Josh Harrison can spark the lineup when he's hot.
• Submit a question to the Pirates Inbox
But the two biggest X-factors are Gregory Polanco and Jung Ho Kang. Both can be that "bona fide bat" in the middle of the order, protecting McCutchen while providing patience and power.
Polanco's overall numbers last year may not overwhelm you, but he hit .287/.362/.500 in the first half -- that's your bona fide bat, if he can stay healthy and effective all season. Kang clearly has 30-homer potential, but his year was marred on the field by a midseason slump and off the field by a DUI arrest in South Korea.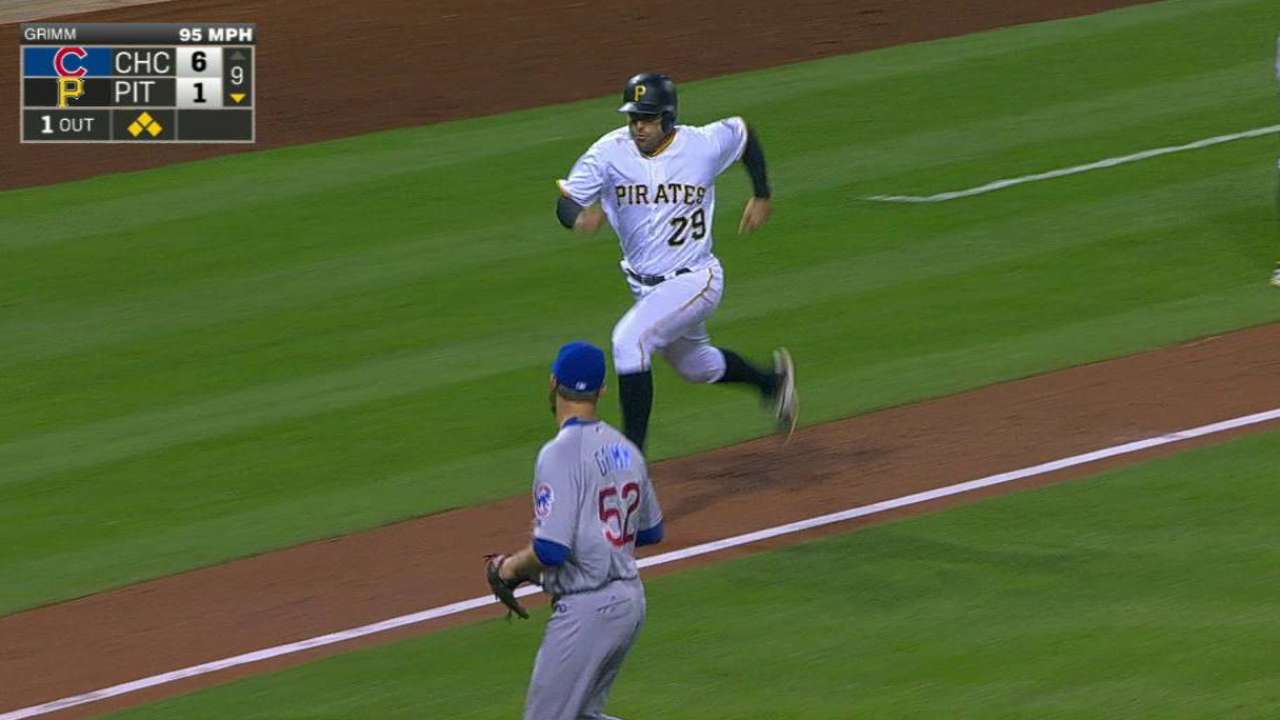 If the Pirates can put a productive Polanco and Kang around a resurgent McCutchen, this year's lineup could be well above average. They don't necessarily need another "star" if they're strong from top to bottom.
Keep in mind that, even with some underperforming players, the Pirates still ranked sixth in the National League with 729 runs scored last year. They were third with a .332 on-base percentage and sixth with a collective .734 OPS. In other words, they were an above-average offensive team that more or less delivered on their preseason expectation of getting on base frequently but not hitting for a ton of power.
Think the Pirates could target a guy like Doug Fister, pretty steady and solid but could be even better under Ray Searage? Depends on the $?
-- @_eismeal5
Anything could happen if the price is right, but I'm not sure adding another potential back-end starter is worth the effort and money at this point. A front-line starter like Jose Quintana? Sure, we've talked ad nauseam about the logic behind that.
But adding a back-end starter only serves to block the group of Tyler Glasnow, Steven Brault, Trevor Williams and Drew Hutchison, not to mention Nick Kingham later this summer. Put it this way: Would you rather have Fister or Glasnow in the rotation? Don't let Glasnow's shaky debut obscure his work ethic and "God-blessed talent out the yin-yang," as Searage colorfully said.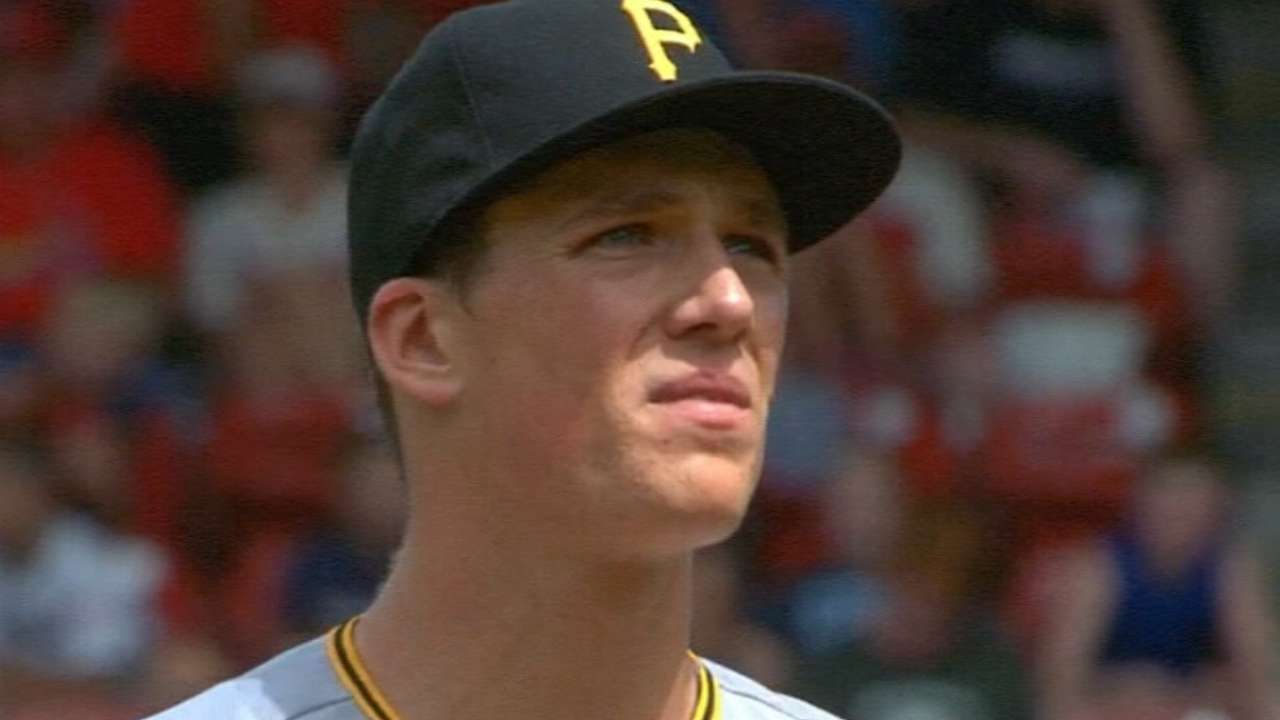 As for Fister specifically, he struggled last season with the Astros, going 12-13 with a 4.64 ERA in 180 1/3 innings over 32 starts. He wasn't great in 2015, either, after an outstanding '14 with the Nationals. There's still room for a high-upside/bounce-back candidate, but perhaps not on a guaranteed deal.
Are the Pirates going to re-sign Neftali Feliz? How big of a role does Felipe Rivero play in the bullpen this year?
-- Logan A., Slippery Rock, Pa.
The Pirates discussed an extension with Feliz last season, but he signed last week with the Brewers to be their closer. Pittsburgh had already signed Daniel Hudson to take Feliz's spot as the right-handed setup man.
As for Rivero, he'll be asked to play a similar role this year as a lefty setup man in front of closer Tony Watson. The hard-throwing 25-year-old pitched well after joining the Pirates last July, but there is still room to improve. Rivero struck out 39 in 27 1/3 innings but walked 18. The Pirates expect a full Spring Training working with Searage and their staff, who have a strong track record with live arms, will help Rivero clean up his control.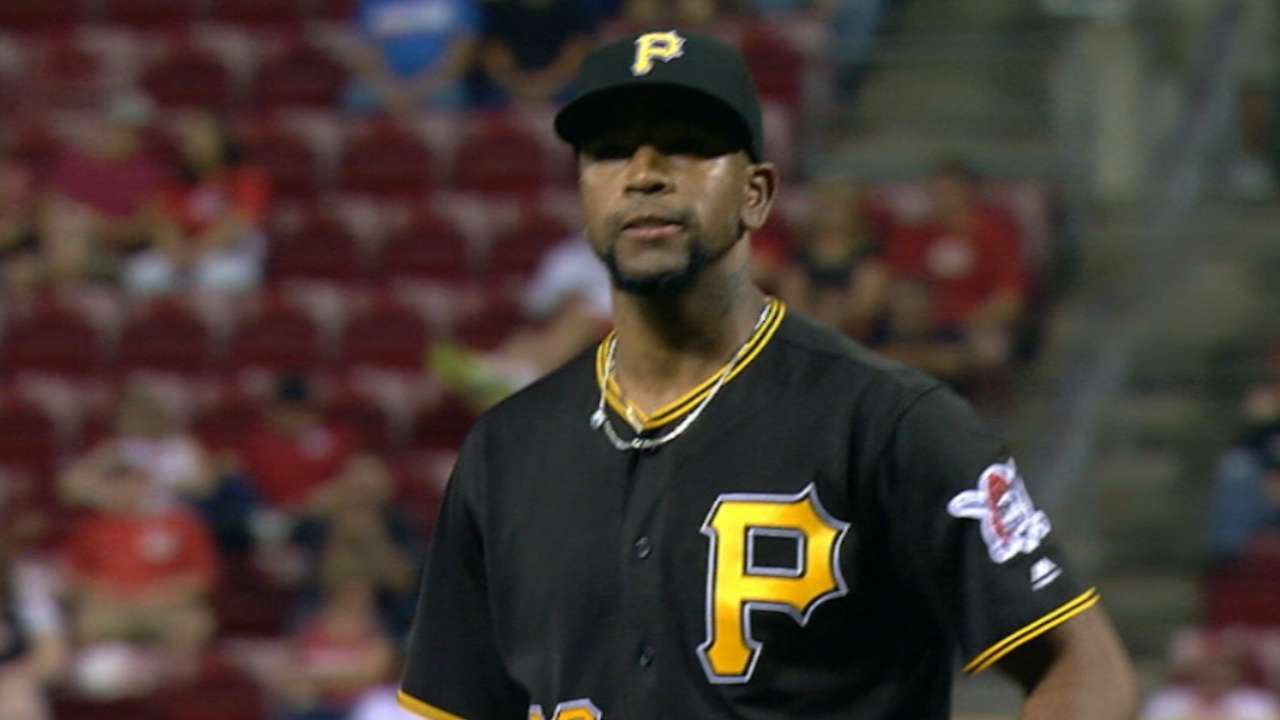 Do you think Elias Diaz makes a push at being the starting catcher anytime soon or the backup? I love Francisco Cervelli, just curious.
-- @_eismeal5
We ran through the Pirates' catching corps in last week's "Around the Horn" preview, and Diaz is essentially set in the same spot as he was last spring -- third-string catcher, starting in Triple-A and ready for a callup if someone gets hurt.
Quite frankly, I can't see Diaz unseating either Cervelli or Chris Stewart this year, but not through any fault of his own. Cervelli is exactly what the Pirates want behind the plate, and his tendency to grind out at-bats and post high OBPs also fits their offensive profile. Cervelli also showed in 2015 he can be a workhorse when healthy. As for Stewart, he's under contract for one more year with an option for '18.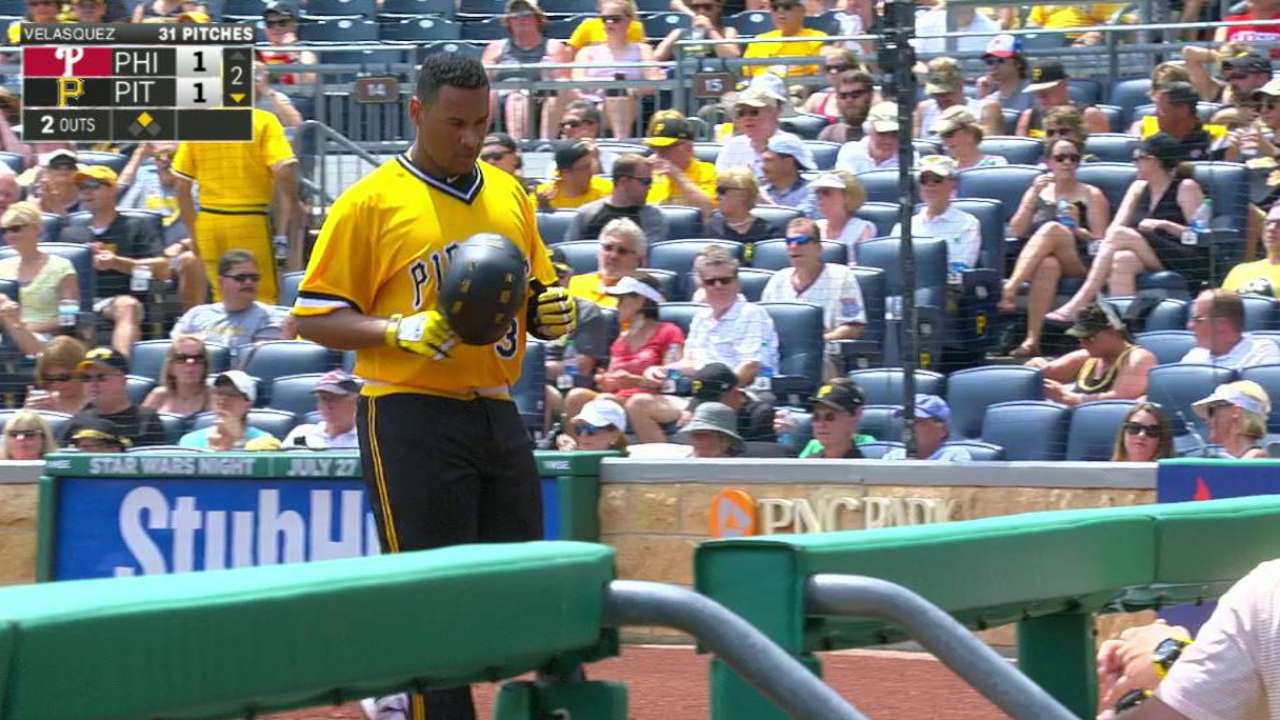 Diaz's development (and dwindling Minor League options) could convince Pittsburgh to move on from Stewart after this season, but it's hard to imagine that happening before then. For one, you can never have enough catching. (The Pirates learned that the hard way last season.) Stewart is also an ideal backup option, whereas Diaz might still be better served playing every day as long as he can.
Adam Berry has covered the Pirates for MLB.com since 2015. Follow him on Twitter and Facebook, read his blog and listen to his podcast. This story was not subject to the approval of Major League Baseball or its clubs.