In-house bullpen options abound for Rays
Colome, Boxberger likely to anchor late innings in 2017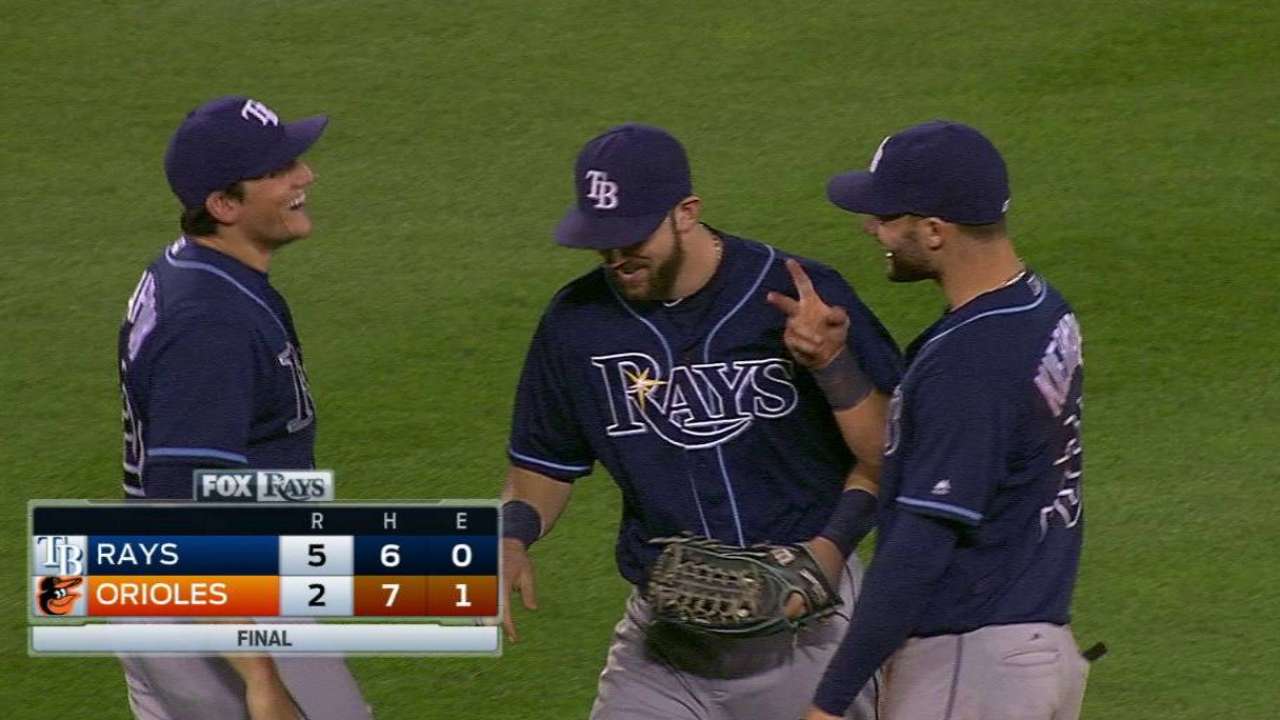 ST. PETERSBURG -- Building a quality bullpen is a priority for the Rays. However, based on what they already have in house, the task isn't as daunting as one might imagine. Tampa Bay will be able to build from the top down, assuming Alex Colome and Brad Boxberger remain healthy and are with the team.
Boxberger entered the 2016 season earmarked as the Rays' closer after leading the American League in saves in '15. But he began the season on the disabled list and upon his return, he had to be lifted from his first outing. Boxberger subsequently returned to the DL, and not having him proved to be both good and bad for Tampa Bay.
The good news came in the form of Colome, who assumed the role of the team's closer and finished the season with 37 saves in 40 opportunities. The bad news came in Boxberger's noticeable absence -- he made just 27 appearances and finished 4-3 with a 4.81 ERA and no saves.
If Boxberger returns as expected, the Rays' front office can build its lockdown bullpen from the top down, as it would have Colome and Boxberger for the late innings.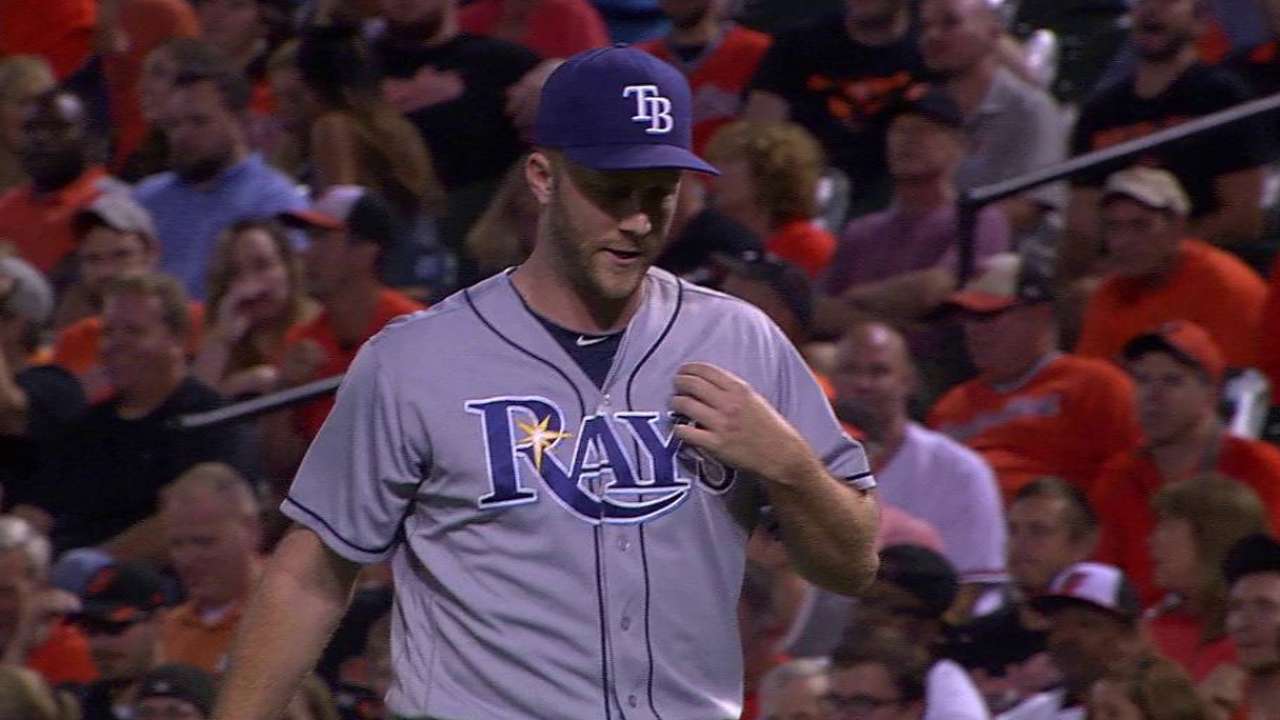 "We have every anticipation that [Colome can repeat his success]," Rays manager Kevin Cash said. "Brad Boxberger is a guy that somewhat had a lost year due to injuries. We look forward to him gaining his All-Star season the year before, and even his 2014 season when he was as dominant as anybody.
"It will be nice to have Box come in there, be healthy, not managing injuries and rehabbing. ... His whole season basically was rehabbing. That's not a very good way to go about having success. So we're looking for better health from him."
In the mix for relief jobs are newcomer Shawn Tolleson and incumbents Xavier Cedeno, Danny Farquhar, Enny Romero, Erasmo Ramirez, Ryan Garton, Eddie Gamboa and Chase Whitley.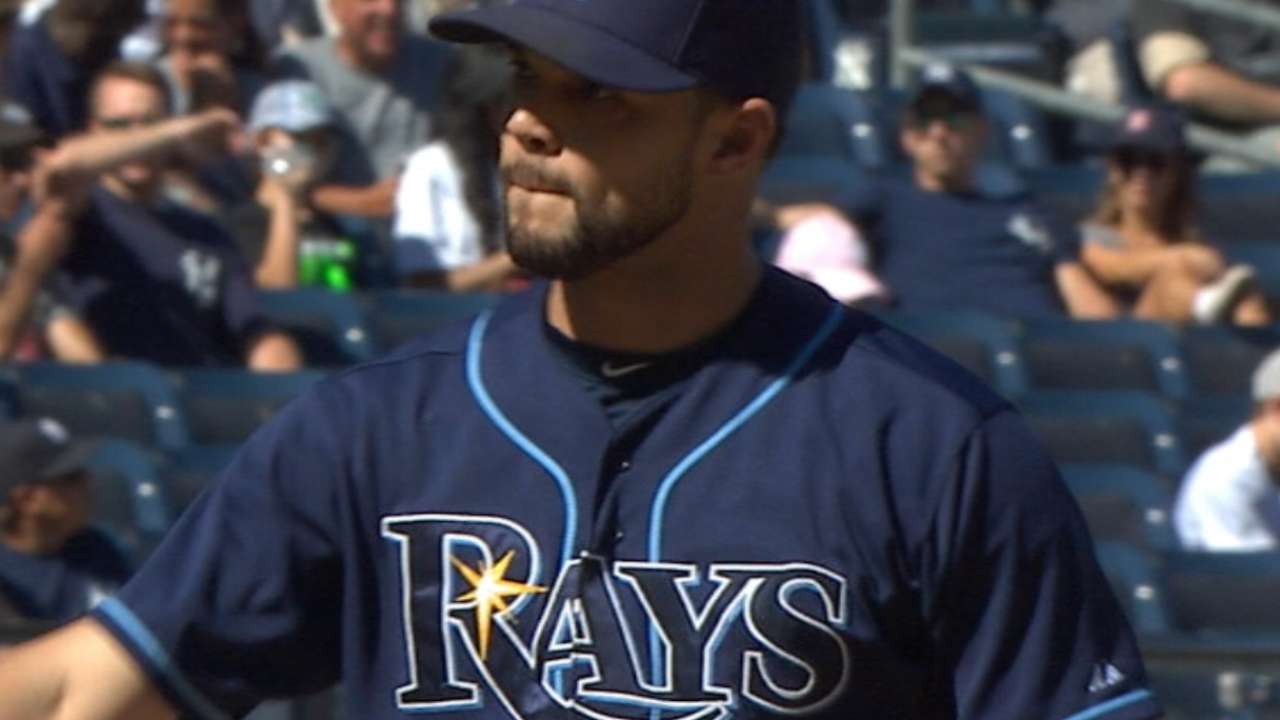 By the time Spring Training rolls around, there's little doubt that the team will have augmented its bullpen with its yearly addition of veteran relievers who sign Minor League deals with invites to big league Spring Training. Of course, there's no guarantee that these players will be on the Opening Day roster.
But adding youngsters from within the organization -- like Ryne Stanek and Jaime Schultz -- to the mix could give the Rays formidable bullpen building blocks for 2017.
Bill Chastain has covered the Rays for MLB.com since 2005. This story was not subject to the approval of Major League Baseball or its clubs.