5 available veteran starters who could boost a rotation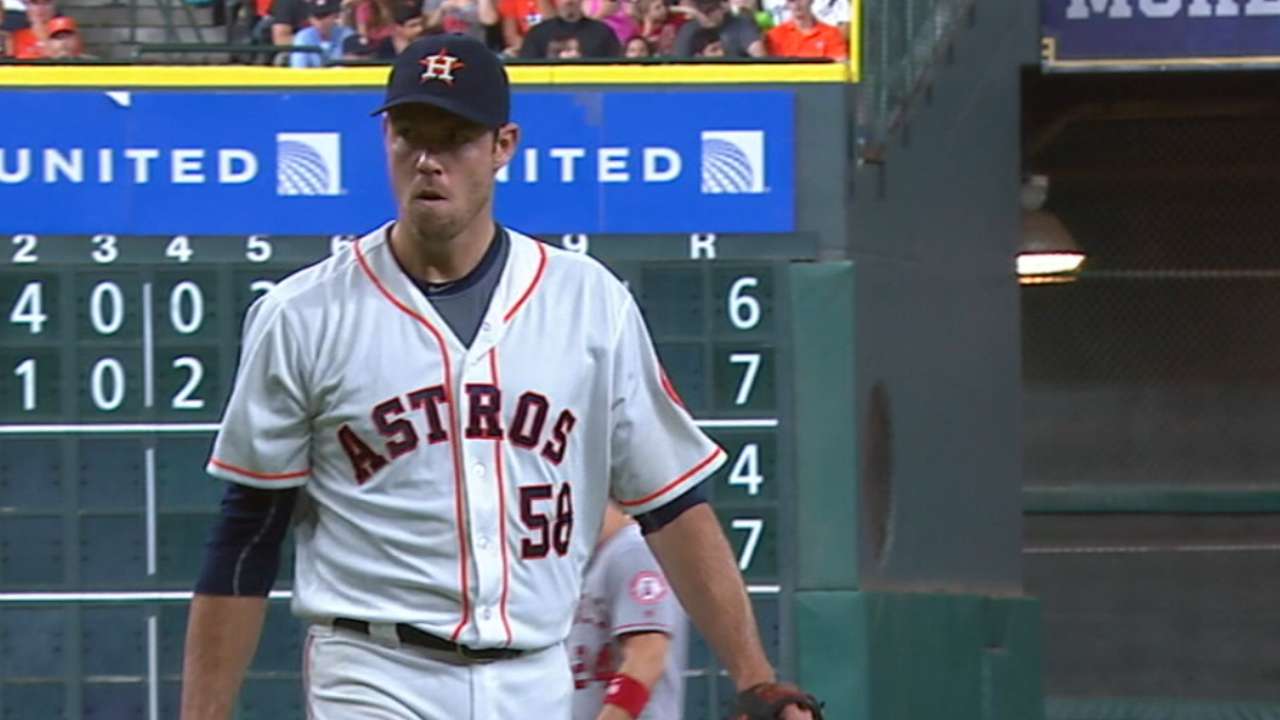 Baseball's 162-game schedule tests a team's depth like no other sport, and perhaps no other part of the roster gets more exposed than the starting rotation.
Quality starting pitching is hard to find, however, and it's nearly impossible to fill a rotation with five above-average starters. As big league pitchers become more injury-prone, teams are often looking for someone who can simply take the ball every five days.
That's where a small and unheralded group of free-agent starters come in. These may be one-time studs who have seen their stuff diminish or their ages climb too high to command a high-priced contract. But for those who catch these pitchers at the right time, their combination of durability and value could be the difference between a postseason spot and a long offseason.
Here are five starters still on the free-agent market whose presence could make a difference in the back of a team's rotation:
Jorge De La Rosa (entering age-36 season)
2016 performance: 8-9, 5.51 ERA, 134 IP, 0.5 FanGraphs WAR for Rockies
What he excels at: De La Rosa is the Rockies' all-time leader in wins and strikeouts. He also boasts a mind-boggling .726 (53-20) winning percentage at Coors Field, making him one of the only pitchers who consistently thrived there. He's succeeded by pairing a good fastball with a split-fingered changeup.
The red flags: With all that said, Colorado decided to move on from the southpaw after he posted a career-high 1.64 WHIP and saw his excellent fastball lose a mile per hour or so in velocity.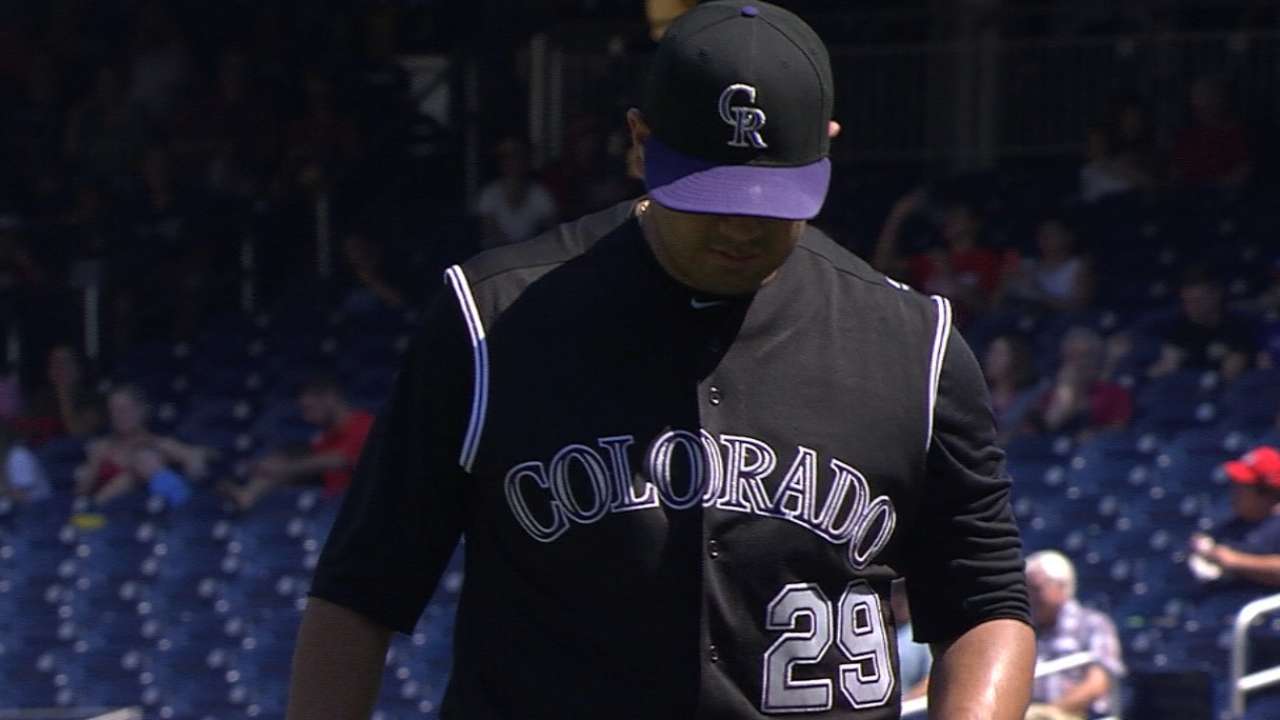 Who should sign him: After somehow conquering Coors Field for nearly a decade, it's tempting to think what De La Rosa could do in a pitcher-friendly place like Petco Park. The Padres do not have any established veterans in their rotation outside of Jhoulys Chacin and could desperately use a proven starter such as De La Rosa, who could be extra motivated when the Friars visit the Rockies.
Doug Fister (entering age-33 season)
2016 performance: 12-13, 4.64 ERA, 180 1/3 IP, 1.1 WAR for Astros
What he excels at: Though he's never lit up the radar gun, Fister has been decent in his career at keeping the ball in the park (he owns a career 0.85 home-run-per-nine-inning rate) and inducing ground balls (nearly half of the batted balls he's allowed in his career have been on the ground).
The red flags: That being said, Fister's ground-ball rate has progressively dropped over time, from a career-high 54.3 percent with the Tigers in 2013 to 45.3 percent last year with the Astros. Decreased velocity on his fastball has also caused his home-run-per-fly-ball rate (HR/BB) to hover near 12 percent over the past two years, and his walks-per-nine rate spiked to a career-high 3.09 last year.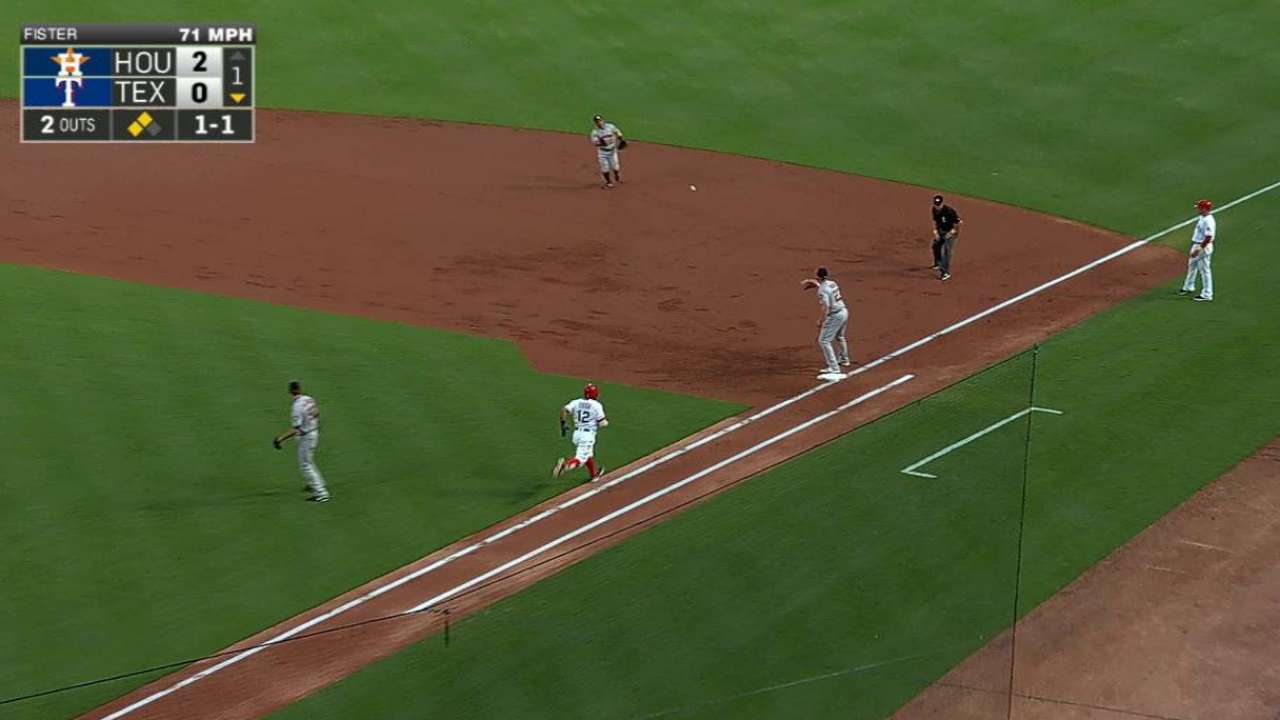 Who should sign him: As previously stated by MLB.com's AJ Cassavell, the Padres probably need to add three starting pitchers before Opening Day, so it's not inconceivable to go after two veterans looking for a bounce-back year. Transitioning to Petco Park could help Fister sort out his home run issues, and he'd have plenty of spacious outfields to work with in the National League West if his velocity continues to decline.
Jason Hammel (entering age-34 season)
2016 performance: 15-10, 3.83 ERA, 166 2/3 IP, 1.4 WAR for Cubs
What he excels at: Hammel typically doesn't hurt himself (his 2.4 walks per nine innings over the past three years rank within the top 50 starters across baseball), and he's also adept at limiting damage when runners get on (his 75.7 left-on-base percentage is a top-30 total).
The red flags: Hammel went 15-10 in 2016, but his HR/BB rate rose to a career-high 13.8 percent, continuing an uphill trend over the past three years. He's also never reached 180 innings in a season, and his career 5.06 ERA in the season's second half warn that he could fade down the stretch, as he did last year in Chicago.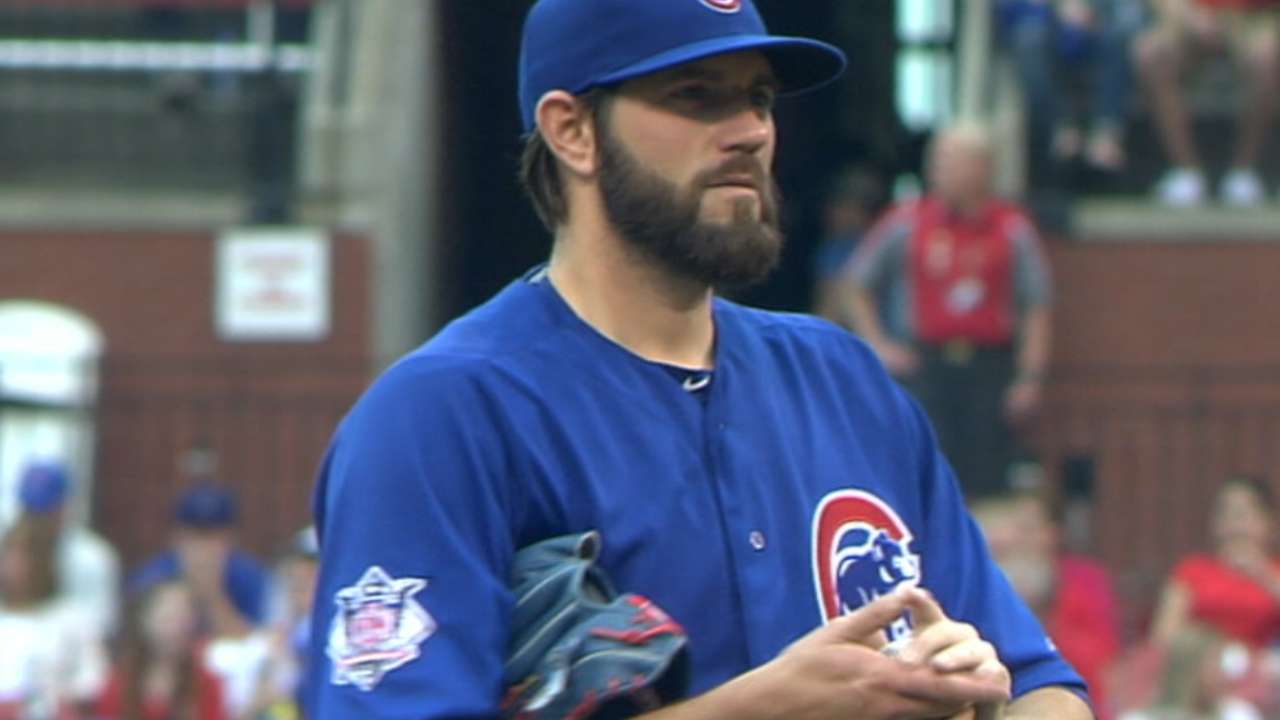 Who should sign him: The American League West is quickly shaping up to be perhaps the best division race in baseball. Either the Angels or Mariners, each of whom lack depth behind their top-line starters, could benefit from a no-fuss starter like Hammel.
Colby Lewis (entering age-37 season)
2016 performance: 6-5, 3.71 ERA, 116 1/3 IP, 0.8 WAR for Rangers
What he excels at: Lewis' velocity has dipped into the mid-80s, and his ground-ball rate is league average at best. One thing that Lewis does well, however, is induce soft contact. Opposing batters averaged an 89-mph exit velocity against Lewis in 2016, per Statcast™, which made him one of the 50 best in that department among pitchers with at least 300 batted balls against them.
Red flags: Lewis was 6-1 at the All-Star break in 2016, sporting a stellar ERA (3.21), strikeout-to-walk ratio (3.21) and opposing batting average (.225). An oblique injury in the second half completely turned his performance around, and Rangers general manager Jon Daniels said he does not foresee the club signing the pitcher to a new deal for 2017.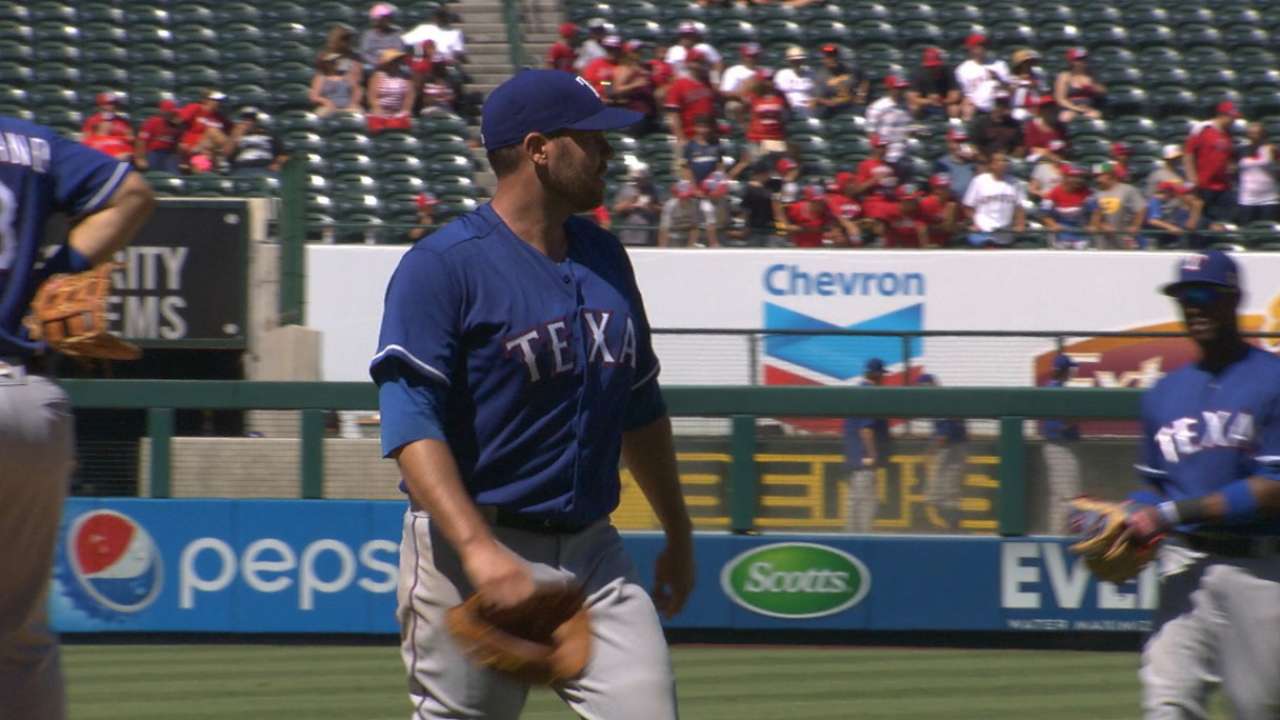 Who should sign him: The A's rotation figures to be one of the youngest in the Majors behind Sonny Gray in 2017. Lewis pitched briefly for Oakland a decade ago, and he could be a workhorse while the A's monitor the innings of young arms Jharel Cotton, Sean Manaea and Andrew Triggs, as long as he's fully recovered from the oblique injury.
Jonathon Niese (entering age-30 season)
2016 performance: 8-7, 5.50 ERA, 121 IP, -0.7 WAR for Pirates/Mets
What he excels at: The Pirates traded Neil Walker to the Mets last offseason with the notion that they would get a durable ground-ball starter in Niese, who was coming off a 54.5 percent ground-ball rate in 2015 that was tied for sixth-best in the Majors.
The red flags: Unfortunately, while Niese's ground-ball rate remained just above 50 percent, his walk rate skyrocketed to 3.5 per nine innings (his highest rate since becoming a full-time starter), and he gave up 25 home runs in only 121 innings. The Bucs dealt Niese back to the Mets in August and then, after having battled inflammation in his left knee for months, his season ended for good when he went on the disabled list later that month.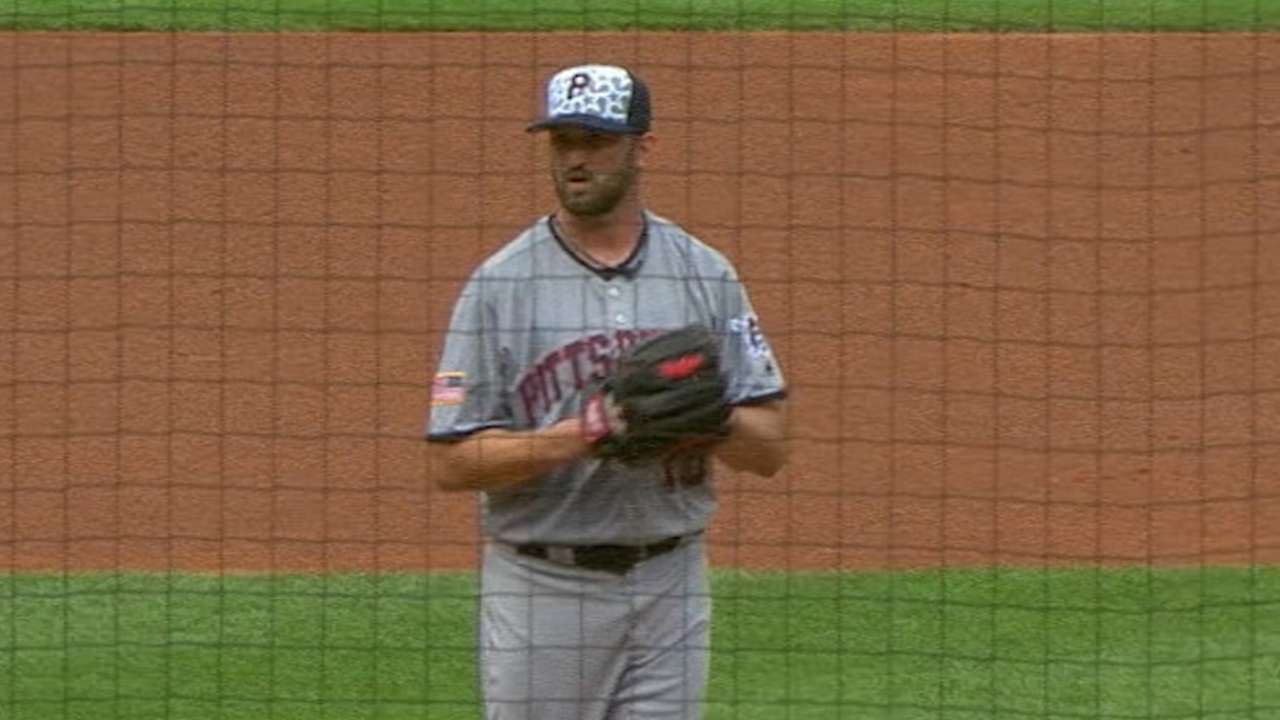 Who should sign him: The future of the Rockies' rotation looks bright with rising starters like Tyler Chatwood and Jon Gray, but the team's headline signing of Ian Desmond indicates that general manager Jeff Bridich is looking to win now. Colorado could have Niese compete for a job at the back of the rotation, and his ability to keep the ball on the ground would be an asset in Coors Field if he rediscovers his form.
Matt Kelly is a reporter for MLB.com based in New York. Follow him on Twitter at @mattkellyMLB. This story was not subject to the approval of Major League Baseball or its clubs.