Chamberlain embracing opportunity with Brewers
Right-hander to attend Spring Training as non-roster invitee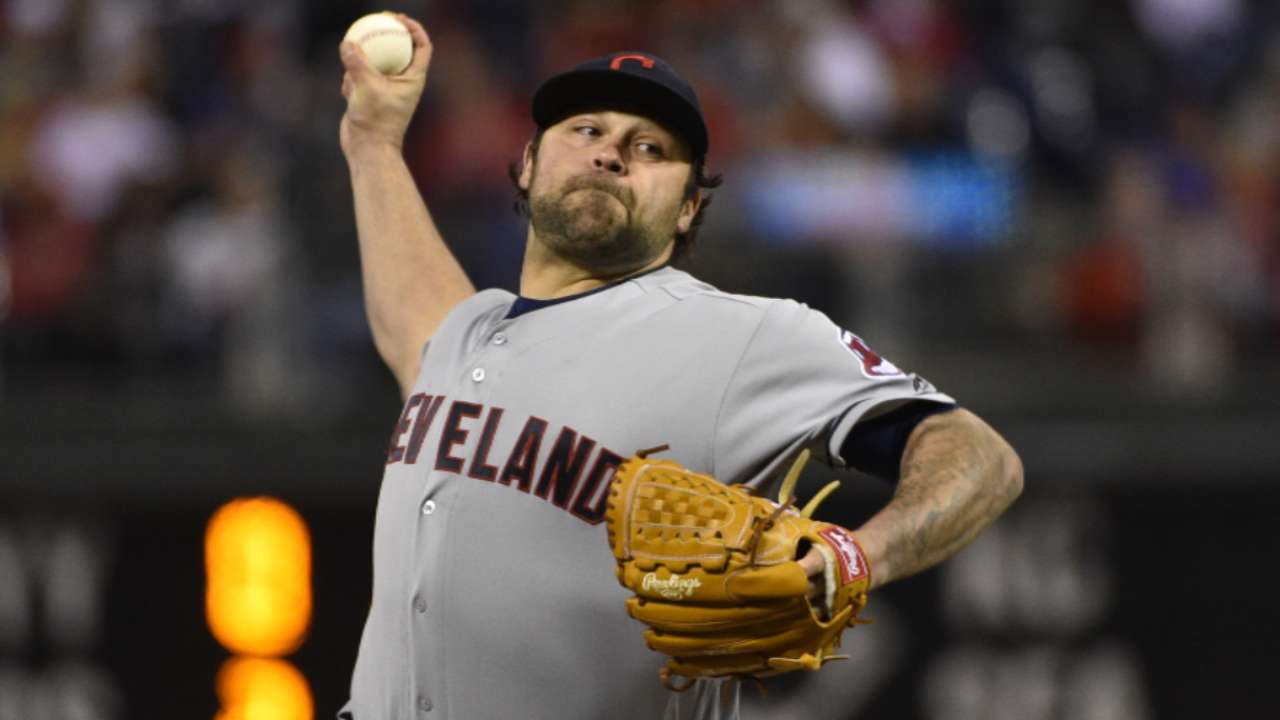 Last year, Joba Chamberlain was released by the Indians, then spent what he called "the best three months of my life" with his 10-year-old son Karter. The youngster has given his dad the go-ahead, though, to get back to baseball. On Tuesday, Chamberlain signed a Minor League deal with the Brewers.
Chamberlain posted a 2.25 ERA in 20 games with Cleveland last season, missing time because of a strained left intercostal. He was released on July 10, and wasn't picked up, so he went home to be with his son.
"I'm 31 years old and I've played this game for a long time," Chamberlain said Tuesday. "My son is 10 years old and he means the world to me. I can always make more money, but I can't make more time. It was probably the best three months of my life. I love the game of baseball but the time I got to spend with my son and the summer that I had, I can't put a price tag on that. It gave me something to look forward to."
Chamberlain talked as he was driving Karter to basketball practice. Did the youngster sign off on having Dad go back to work?
"He's one of the guys I talked to first and foremost about what our decision is going to be because it's his life as well," Chamberlain said. "It's just as important for me to communicate with him as far as where Spring Training is at, what the travel will be. ... He's my right-hand man in most everything I do."
The Brewers are hoping Chamberlain's background can help their relievers.
"He's a guy with experience who's pitched in championship-caliber games," Brewers assistant general manager Matt Arnold said. "He'll be a great resource for some of our younger guys, the [Corey] Knebels, the [Jacob] Barnes of the world, who we think are going to be really good pitchers for a long time."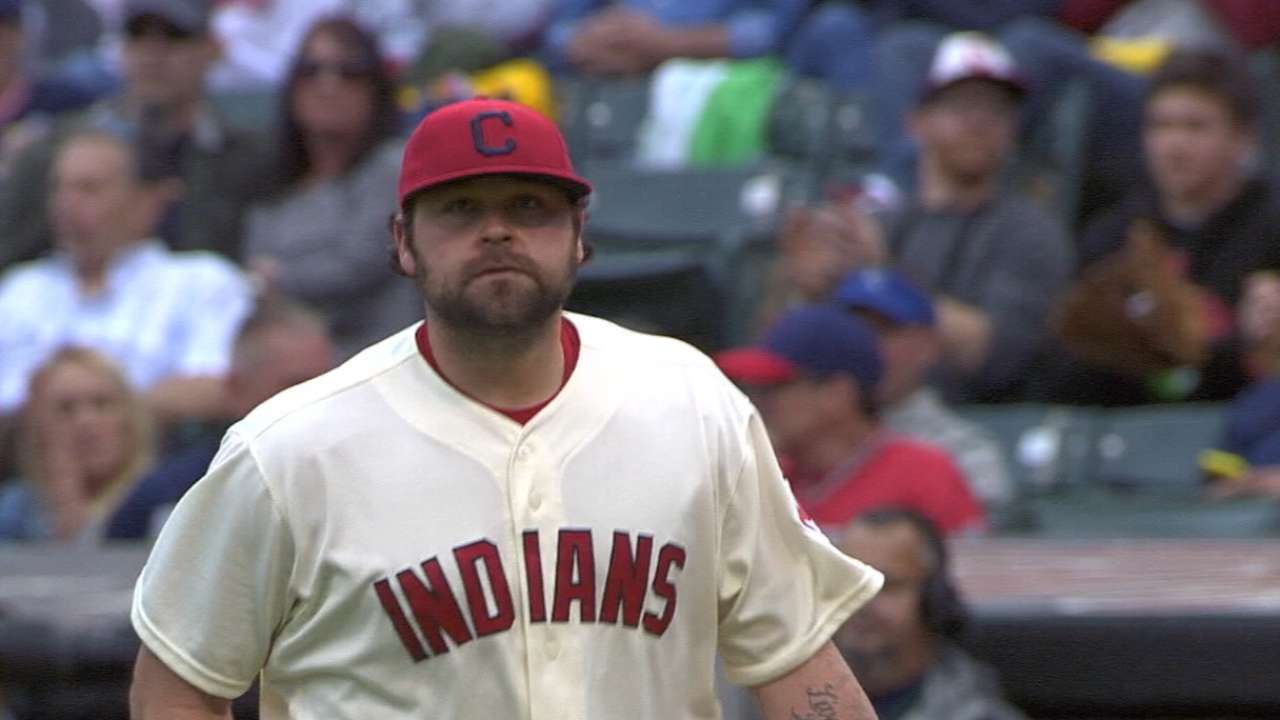 Chamberlain was the Yankees' first-round Draft pick in 2006 and reached the Major Leagues the next season, posting a 0.38 ERA in 19 relief appearances. His career has been interrupted by injuries, including Tommy John surgery in 2011. Even though he didn't pitch in a game after early July last season, Chamberlain said he might have played more catch with his son than he would during a season.
"The velocity was there last year for sure," Arnold said, "and it's always been there, going back to his days in college. He's always been a flame thrower. I think this is a chance to bring a guy in and get him back to where he was a couple years ago, and be a dominant force in the bullpen."
Chamberlain has experienced it all, being in the spotlight in New York and pitching in a World Series in 2009 to dealing with injuries.
• Chamberlain's career statistics
"It's taught me patience," Chamberlain said. "It's taught me to be a better father, it's taught me to be a better teammate, it's taught me to be a better person. ... It's taught me about how precious this game is and how precious the time is that we get to play it.
"Obviously, I've been fortunate -- this is my 11th year and I'm 31 years old," he said. "I think about that. I've been in the playoffs almost every year of my career and to look back at it now, I've tried to take all of those years, good, bad, up and down, and try to put them all in one. When I first came up I didn't really know what I was doing, and now I'm able to slow the game down and read swings and read situations and be able to have a better handle of slowing the game down."
He may have signed a Minor League contract, but that's nothing new to Chamberlain.
"I treat every Spring Training as a Minor League invite because every year we have to go out and prove something," Chamberlain said. "Every year we have to make ourselves better, not only as a person but as a teammate. There's no spot guaranteed. I'm going to go out and give it everything I've got every day."
Carrie Muskat has written for MLB.com since 2001. She writes a blog, Muskat Ramblings. You can follow her on Twitter @CarrieMuskat and listen to her podcast. This story was not subject to the approval of Major League Baseball or its clubs.