Inbox: How does Saunders fit into lineup?
Phillies beat reporter Todd Zolecki answers fans' questions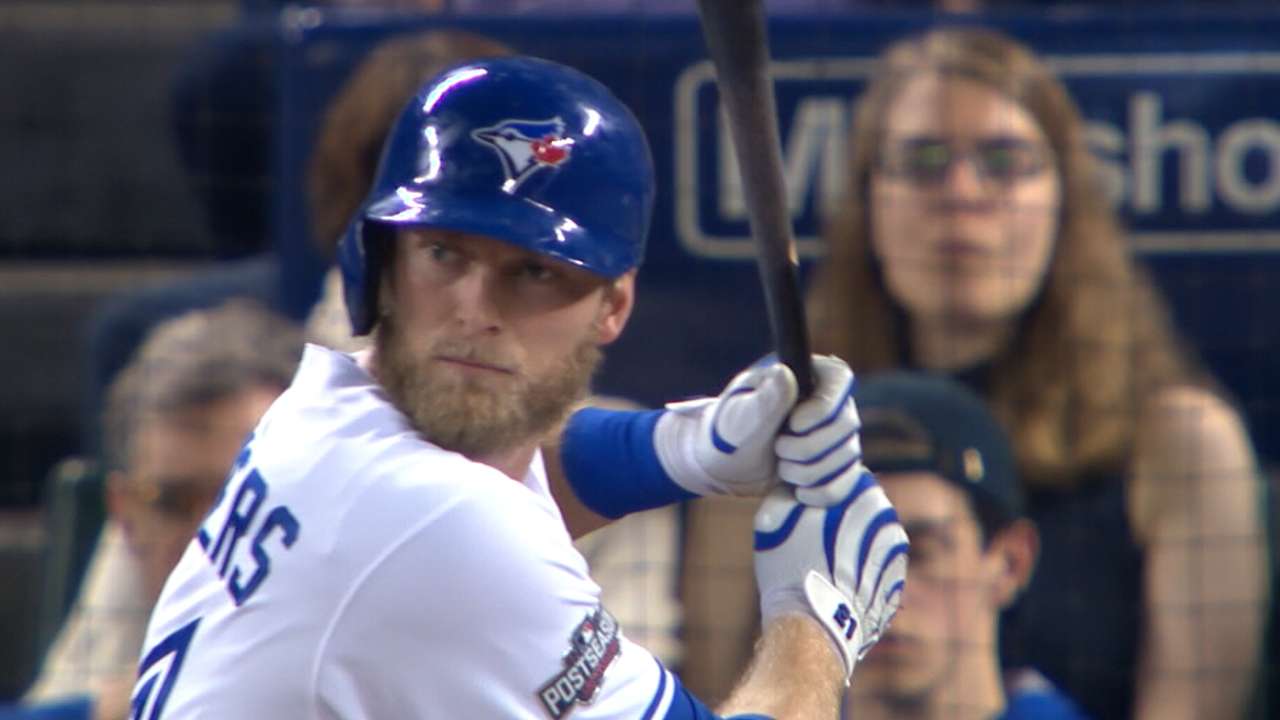 Why Michael Saunders over Roman Quinn or Aaron Altherr as the starting right fielder, if the Phillies are trying to develop talent?
-- Dan M., Long Beach Island, N.J.
This is a good question, because the Phils have said they want to learn as much as possible about their young players in 2017. But here are a few reasons why I think Philadelphia acquired Saunders:
First, Saunders came at a relatively affordable price (a one-year, $9 million contract with a 2018 club option) because there were so many hitters remaining on the market with a month to go before Spring Training. It almost would not have made sense to pass on signing him at that price, considering the Phillies had the worst offense in baseball last year.
Second, the Phils entered last spring thin in the outfield, and it cost them when Altherr and Cody Asche sustained injuries in Spring Training. They opened the season with journeyman Cedric Hunter in left field, and they played others such as David Lough, Emmanuel Burriss and Jimmy Paredes in the outfield the rest of the way. If Quinn did not have such a checkered health history, perhaps the Phillies would have been more confident entering the season without Saunders. But his presence gives Philadelphia more depth and avoids a repeat of 2016.
Third, if Saunders replicates the first half he had last season with the Blue Jays, he could become an excellent trade chip.
• Submit a question to the Phillies Inbox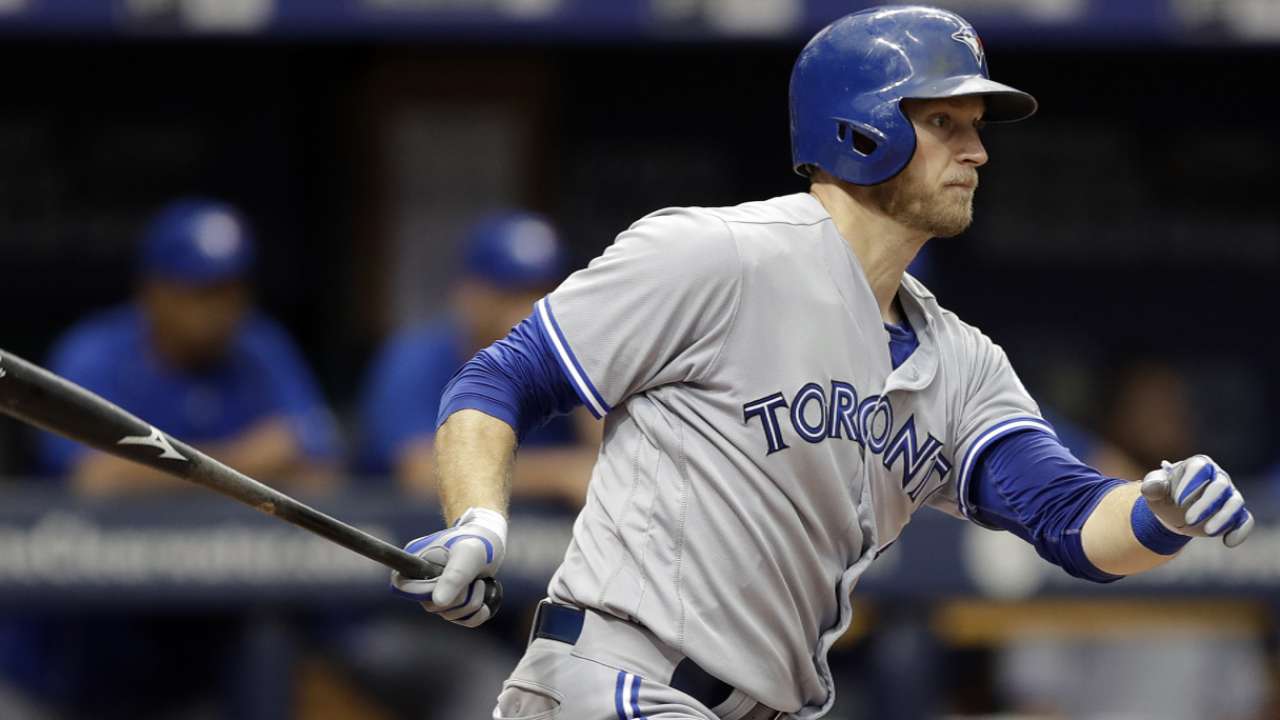 With the addition of Saunders, what do you think the Phillies' starting lineup will be?
-- Vinny G., Springfield, Pa.
I'm not sure what manager Pete Mackanin's lineup will be, but I know what mine would be:
1. Cesar Hernandez, 2B. He ranked 22nd among 146 qualified hitters with a .371 on-base percentage.
2. Howie Kendrick, LF. He had a .326 on-base percentage last season, which would have ranked third on the Phils.
3. Odubel Herrera, CF. Simply put, he is the team's best pure hitter.
4. Maikel Franco, 3B. If Franco is swinging the bat well, Mackanin could drop Kendrick in the lineup and bump up Herrera, Franco, Saunders and Tommy Joseph.
5. Saunders, RF. The left-handed hitter splits up Franco and Joseph, providing more balance to the lineup.
6. Joseph, 1B. He finished the season strong, boosting expectations for the team's everyday first baseman.
7. Cameron Rupp, C. Mackanin said he could hit Freddy Galvis or Rupp seventh, but I like Rupp here because he consistently hits the ball hard. Rupp ranked 28th among hitters with 200 or more at-bats in average exit velocity (92.2 mph).
8. Galvis, SS. He hit 20 home runs, but he also ranked last in baseball with a .274 on-base percentage.
What will the future be for Galvis once J.P. Crawford reaches the big leagues?
-- Bobby O., Bethlehem, Pa.
Crawford, Philadelphia's No. 1 prospect according to MLBPipeline.com, should join the Phillies at some point this year. If not, then something has gone wrong. Once he does, he will be the everyday shortstop. So there really are only two options for Galvis, assuming he remains with the team: He becomes a utility infielder, or he moves to second base. But at the moment, it is hard to picture Galvis taking Hernandez's spot at second, if Hernandez hits like he did last season.
Who is going to be in the Hall of Fame from the Phillies' recent era: Ryan Howard, Jim Thome, Chase Utley, Jimmy Rollins, Jamie Moyer?
-- Mike H., Avondale, Pa.
Thome is the only lock. He should be inducted next year.
• Complete Hall of Fame coverage
Rollins should receive some serious consideration, but he is borderline. Baseball Reference's Hall of Fame Monitor gives Rollins a score of 121, with likely Hall of Famers at 100. Rollins has a Hall of Fame Standard score of 42, with the average Hall of Famer at 50.
You did not mention Roy Halladay, but I believe he deserves serious consideration. He had a 65.6 Wins Above Replacement from 1998-2013, according to Baseball Reference. Only Randy Johnson (66.6 WAR) had a better mark in that span, although he stopped pitching in 2009.
Utley had an excellent chance, until injuries derailed him. One can make a case for Moyer, but he is a long shot. I don't see Howard getting very far in the voting process.
Todd Zolecki has covered the Phillies since 2003, and for MLB.com since 2009. Follow him on Twitter and listen to his podcast. This story was not subject to the approval of Major League Baseball or its clubs.