E-Rod out for Classic after minor knee injury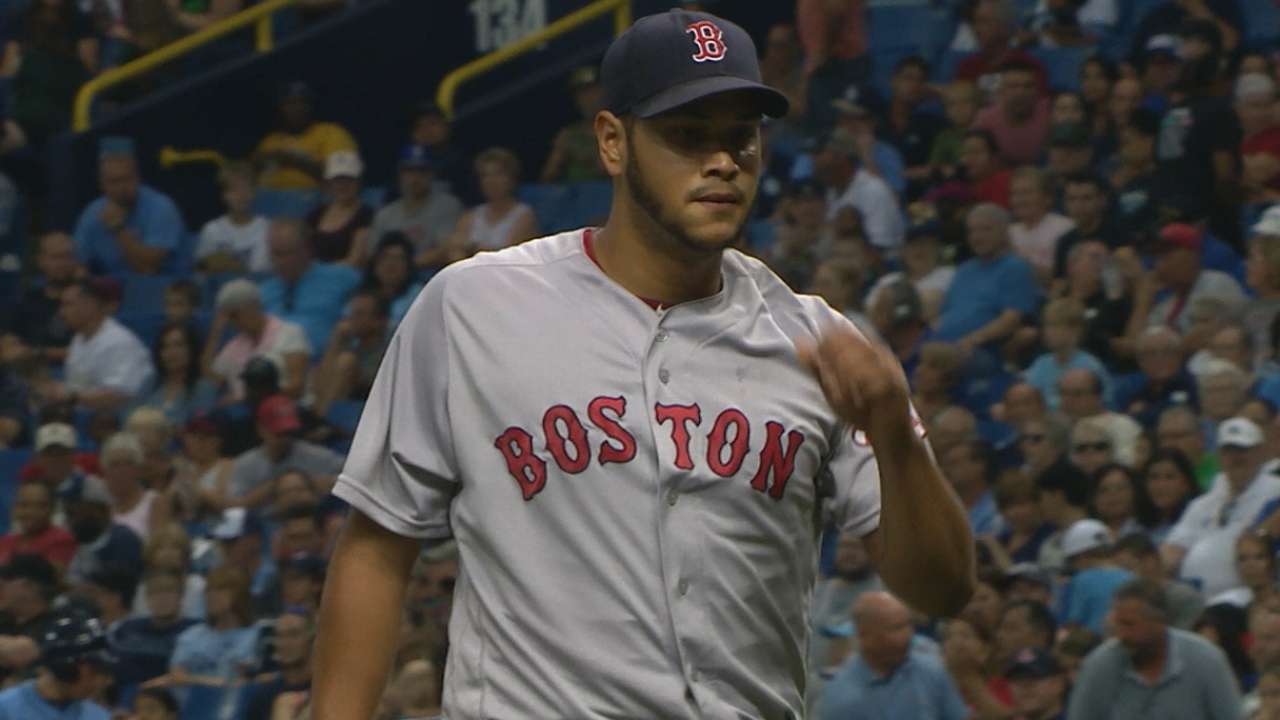 BOSTON -- Red Sox lefty Eduardo Rodriguez won't pitch for Venezuela in the World Baseball Classic due to a minor right knee injury he sustained in winter ball last month.
"Given what transpired in his last start in Venezuela, we'd like to hold him out," Red Sox manager John Farrell said. "We need to determine that physically, there are no issues or questions about his knee."
Rodriguez injured that same knee in a fielding drill during Spring Training last year and started the season on the disabled list.
Farrell said that none of his starting pitchers will be participating in the Classic.
Hanley Ramirez (Dominican Republic) and Xander Bogaerts (Netherlands) are the only Red Sox who are certain to play in the Classic. Farrell said there's a chance closer Craig Kimbrel will pitch for Team USA.
Interestingly, Farrell also mentioned the possibility of third baseman Pablo Sandoval playing for Venezuela. But that doesn't seem likely, considering he missed almost all of last season following left shoulder surgery.
"I think that'll probably garner more discussion [with Sandoval] because those three weeks, the situation where you're competing for a job is important," Farrell said. "We don't want to stand in a player's way if there's not a pending health situation. Granted he went through a shoulder surgery last May. Still, that would be in discussion if that were to come up."
Ian Browne has covered the Red Sox for MLB.com since 2002. Follow him on Twitter @IanMBrowne and Facebook. This story was not subject to the approval of Major League Baseball or its clubs.