Inbox: Are Nats willing to spend more?
Beat reporter Jamal Collier answers questions from Washington fans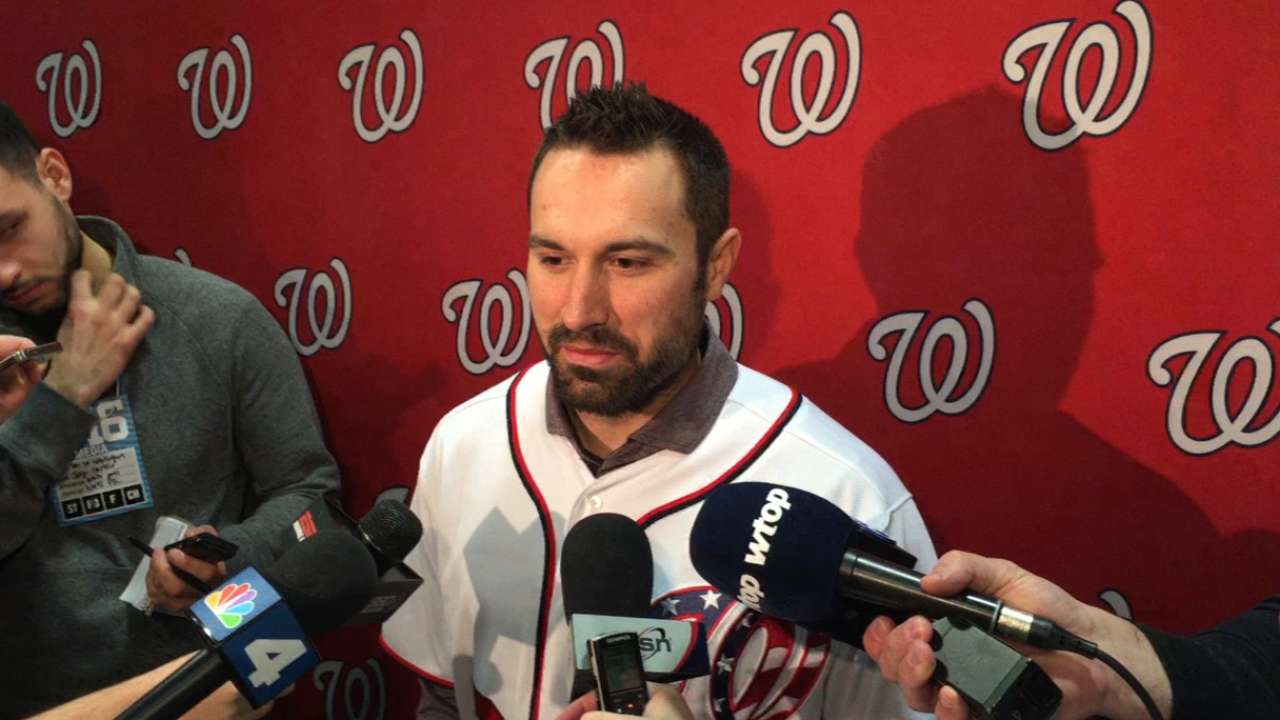 WASHINGTON -- Pitchers and catchers report to Nationals' Spring Training four weeks from Tuesday, and while Washington still has a few items left on its to-do list, it did cross a big one off last week by settling with its four arbitration-eligible players to avoid a hearing for the second consecutive season.
It gives the Nationals some clarity on their Opening Day payroll, and this week's Inbox begins with a look at where that payroll stands.
Do the Nats have money to spend?
-- Darren R., Washington, D.C.
The short answer is yes, the Nationals were willing to spend money, but they struck out in their major free-agent pursuits this year. Washington made offers to closers Mark Melancon and Kenley Jansen, and it even offered the latter more money than he eventually signed for with the Dodgers. However, general manager Mike Rizzo admitted from the start of the offseason that the Nationals cannot spend frivolously on free agents.
• Submit a question to the Nationals Inbox
Still, the Nationals' Opening Day payroll is currently projected at around $150 million, which would be a slight increase from the payroll at the start of 2016 -- $145 million. (They ended the year at $170 million.) The lower payroll at the start of the year gave the Nats the flexibility to add money during the middle of the season. The last lingering major item on their to-do list is at closer. The biggest-name free-agent closers have all been signed, and even if the Nats bring in another experienced closer, it seems unlikely to cost anything significant. I'd expect them to remain somewhere between $150million and $160 million, a number they are comfortable with that gives them a chance to add payroll midseason if the opportunity arises.
@JamalCollier 2017 Opening Day lineup?

- Justin D Lambert (@judnu22) January 17, 2017
Here's how I think the Nationals' Opening Day lineup projects:
1. Adam Eaton CF
2. Trea Turner SS
3. Daniel Murphy 2B
4. Bryce Harper RF
5. Anthony Rendon 3B
6. Jayson Werth LF
7. Ryan Zimmerman 1B
8. Derek Norris C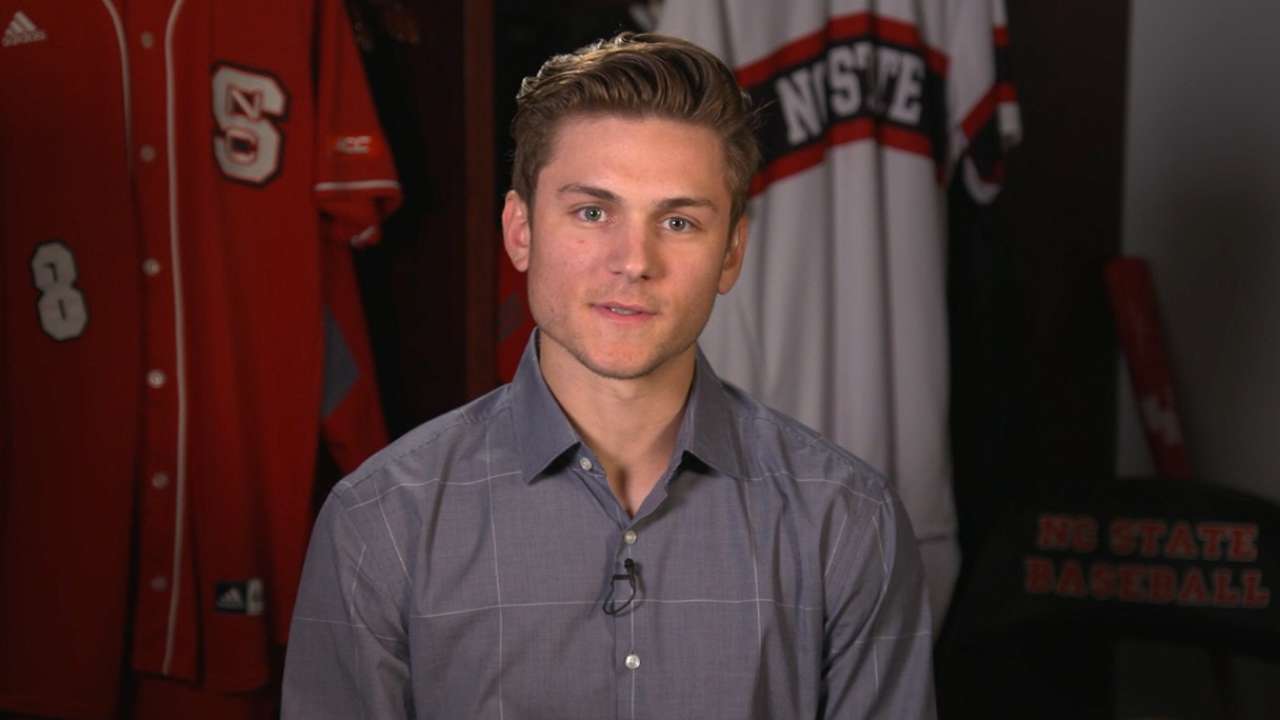 Turner would probably be the more ideal leadoff hitter, but manager Dusty Baker will probably want to break up Eaton, Murphy and Harper instead of having all the lefties in the lineup hitting consecutively. Rendon flourished hitting in the middle of the order this past year, and Baker likes him in that spot. Despite Werth's success hitting No. 2 last year, he fits in this spot a lot better than Turner would (plus Turner should get more at-bats hitting higher in the lineup).
In 2013, Harper wanted to focus on his new full-time position (left field). But he said of the World Baseball Classic, "In four years, absolutely. ... They can write my name down right now." What do you think the reason for his absence might be?
-- Pete L., Georgetown, Del.
Harper declined to play in this year's World Baseball Classic to focus on having a regular offseason and to work on his conditioning after what was a disappointing 2016 by his lofty standards.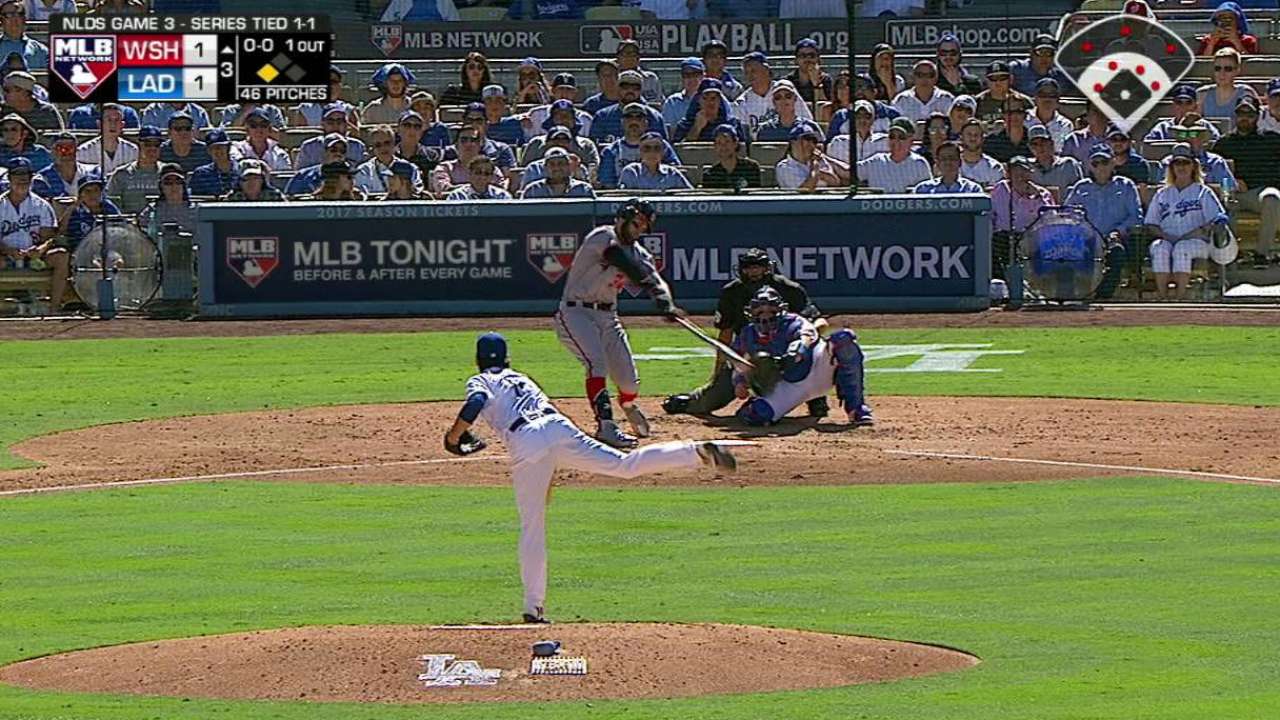 "He really wants to focus in the offseason on his performance, his growth as a young player," his agent, Scott Boras, said at the General Managers Meetings this November.
I'm sure Harper intended to compete in the Classic this year, but things can change, and that's the trouble with committing to things three years in advance. That's another reason why it's tough to gauge what Harper will do when he becomes a free agent after the 2018 season.
@JamalCollier when should we be curious/concerned about the lack of rumors re: giving dusty another contract?

- Jimmy G. (@LeonTrout) January 17, 2017
It's probably safe to be curious, considering that Baker is set to enter the 2017 season with one year remaining on his contract. However, it's probably too early to be concerned. The Nationals are reportedly open to extending Baker's contract beyond the '17 season, according to the Washington Post, but the sides have not yet begun talks of an extension.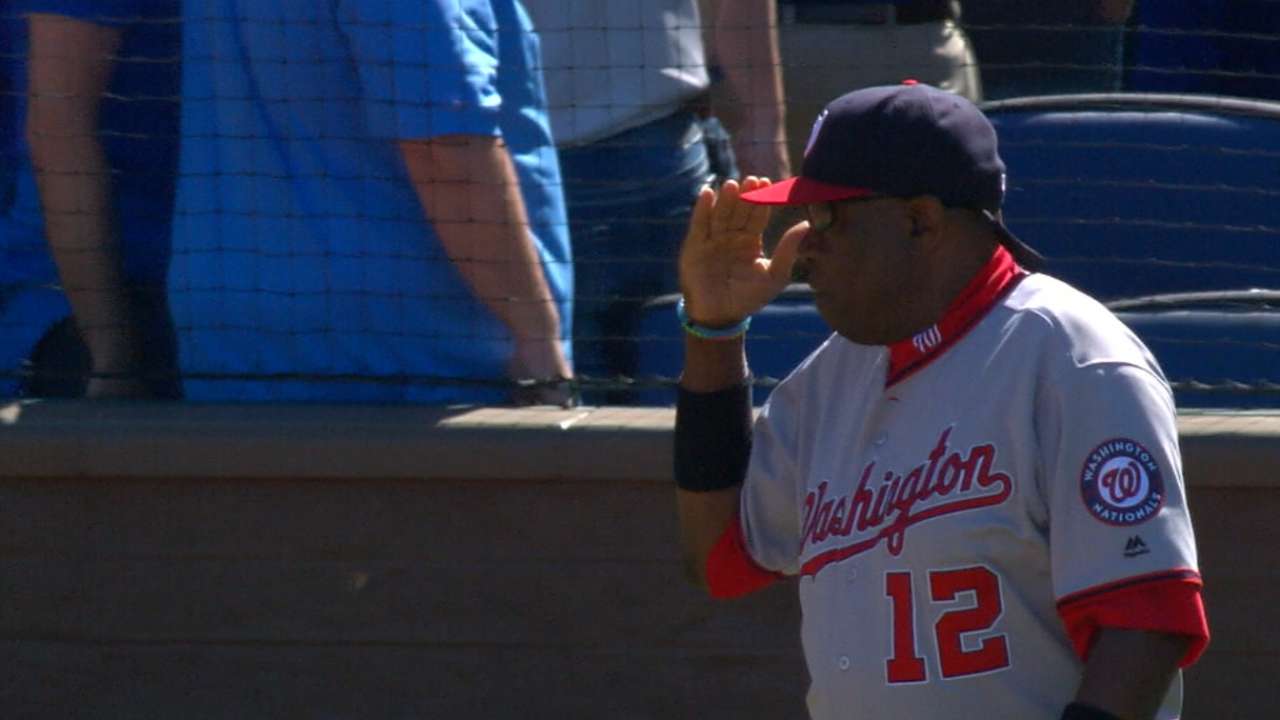 Both sides are on good terms, and Baker really enjoyed his first year in Washington. This is something that could be worked out during Spring Training if they don't find a resolution over the next few weeks.
Jamal Collier covers the Nationals for MLB.com. Follow him on Twitter at @jamalcollier. This story was not subject to the approval of Major League Baseball or its clubs.