Rockies ink versatile Amarista to 1-year deal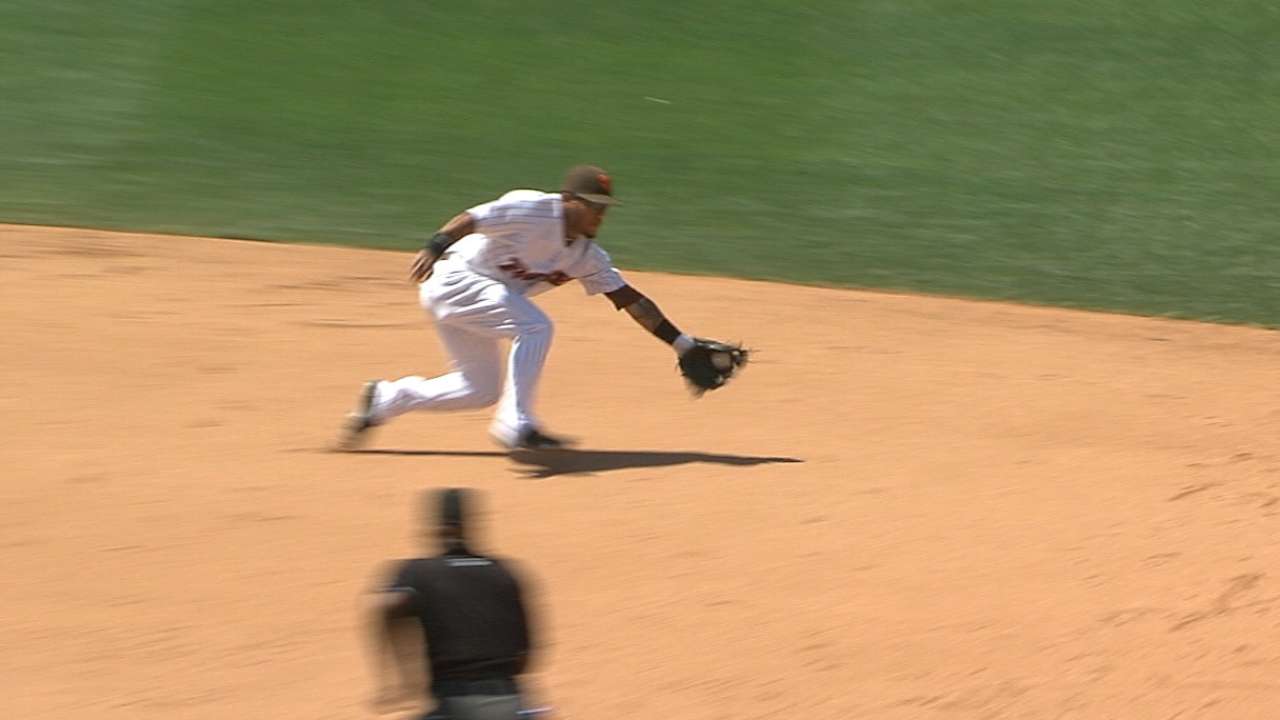 In a continuing effort to improve the versatility of their roster, the Rockies signed utility man Alexi Amarista to a one-year contract on Tuesday.
A six-year veteran, Amarista has played six positions over his career, including 191 games in the outfield and 384 in the infield. Amarista played second base, shortstop, third base, left field and right field for the Padres in 2016, when he hit .257 with 11 RBIs and nine stolen bases in 65 games.
Amarista can serve as a backup anywhere on the field for the Rockies, who return established starters at every position and signed Ian Desmond to a five-year contract to play first base earlier this offseason.
Amarista joins Gerardo Parra, Cristhian Adames and Desmond as Rockies players who can play in the infield and outfield.
Amarista's best season was 2014, when he hit .239 with five home runs, 40 RBIs and 12 stolen bases, primarily as the Padres' starting shortstop. The 27-year-old is a .230/.276/.320 hitter with 18 home runs and 38 stolen bases over his career.
Joe Trezza is a reporter for MLB.com. This story was not subject to the approval of Major League Baseball or its clubs.