Pitchers poised to rebound? We pick 6
Archer, Harvey, Price among starters projected to make improvements in 2017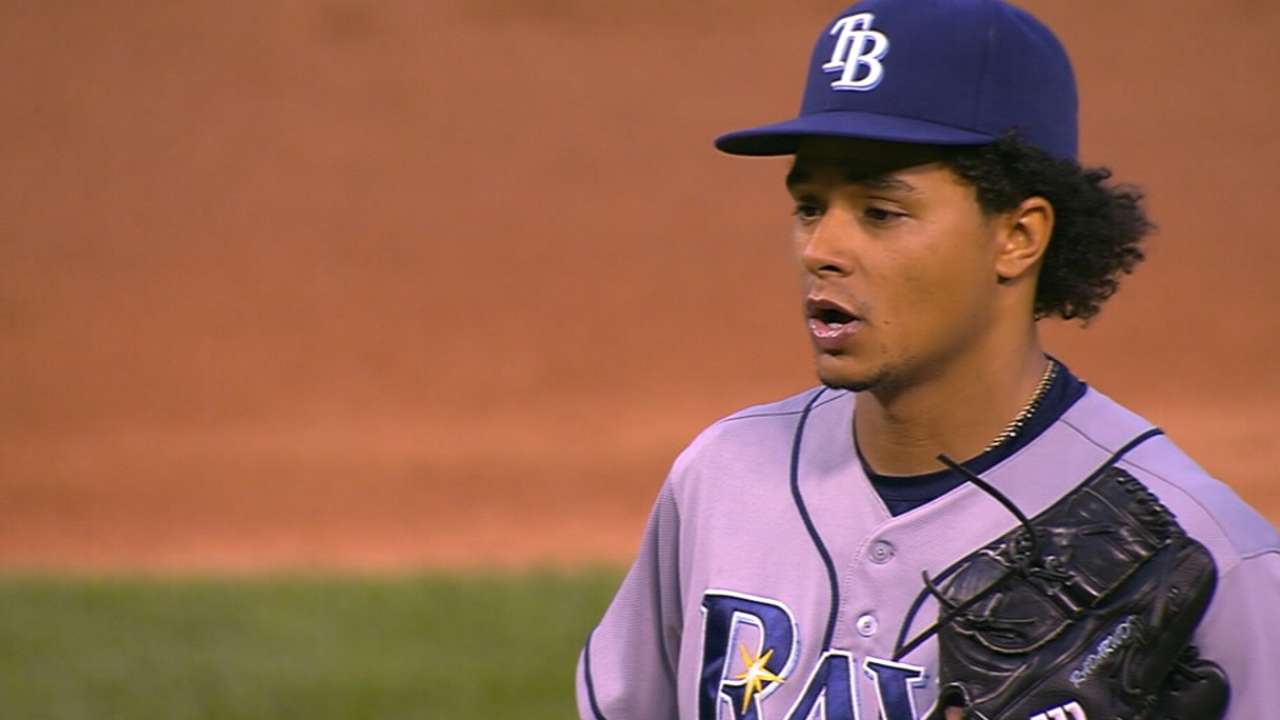 A previous article looked at six hitters who are due to rebound significantly from disappointing 2016 seasons, according to '17 projections from Steamer.
Plenty of pitchers will be in the same boat this coming season, trying to take big steps forward after falling short of expectations in '16. Here is a look at six starters who are projected to improve by more than a half-run of ERA.
Chris Archer, RHP, Rays
2016 ERA: 4.02
Projected ERA: 3.34
His ERA soared last year, after three straight seasons in which it wound up between 3.22 and 3.33. Yet very little changed in terms of Archer's peripheral numbers, except for a career-high rate of homers-per-fly-ball (16.2 percent) -- ninth highest among qualified pitchers. That propped up his 1.3 homers allowed per nine innings, compared with his career mark of 0.8 entering the season.
Archer also struggled a bit with his fastball. The four-seamer still averaged 94.9 mph, according to Statcast™, but that was down a bit from 2015, and the pitch was hit for a .529 slugging percentage. Still, the Archer most expected to see was there in the second half. In 14 starts after the All-Star break, the 28-year-old posted a 3.25 ERA and 5.4 strikeout-to-walk ratio.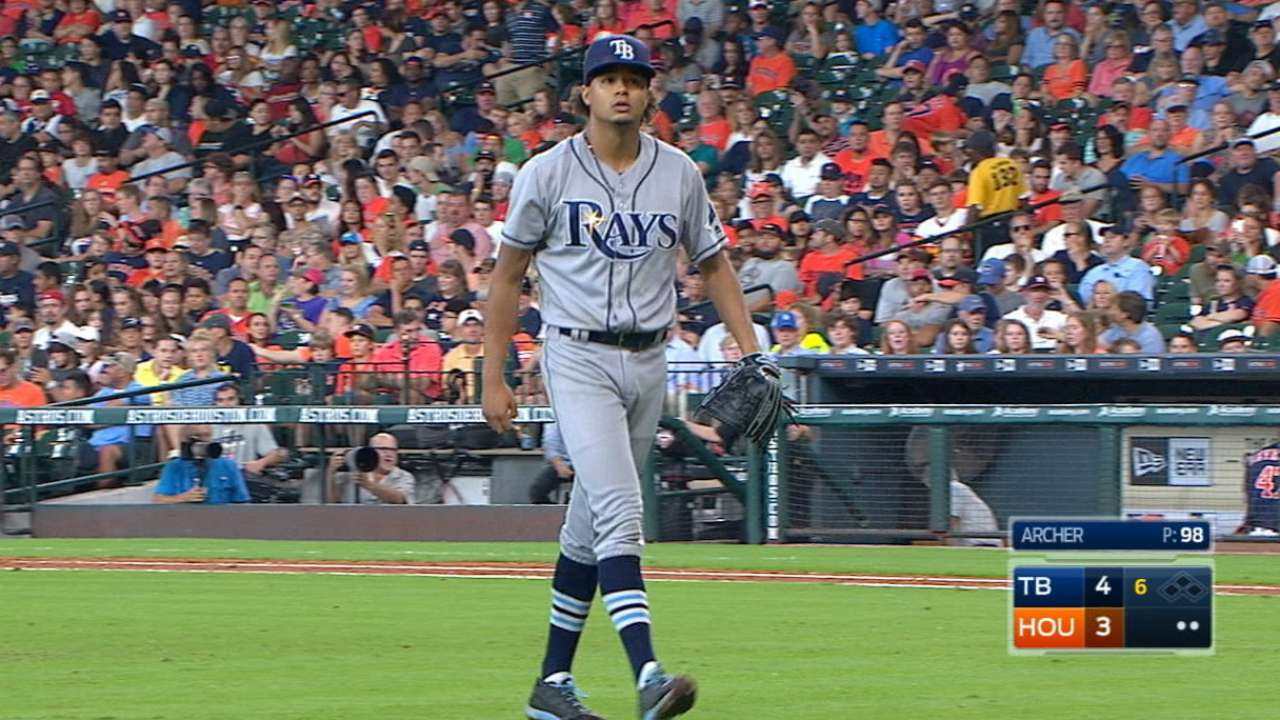 Sonny Gray, RHP, A's
2016 ERA: 5.69
Projected ERA: 4.00
Over his first three seasons, Gray's 2.88 ERA was the seventh lowest in the Majors among those with at least 400 innings, culminating in his third-place finish in the 2015 American League Cy Young Award race. Last year, however, Gray's ERA was seventh highest out of 142 pitchers with at least 100 innings. The Vanderbilt product twice went on the disabled list with muscle strains, surrendered homers at about double his previous rate and tied for the MLB lead by giving up at least seven earned runs five times.
Better health and better luck should help Gray in his age-27 campaign, as would a better performance in big spots. Last season he surrendered a .909 OPS with runners in scoring position, and his rate of stranded runners was fourth lowest in MLB (minimum 100 innings). It also remains to be seen if Gray can suppress batting average on balls in play like he did in his first three seasons (.268), or if last year's .319 mark is more indicative of his future.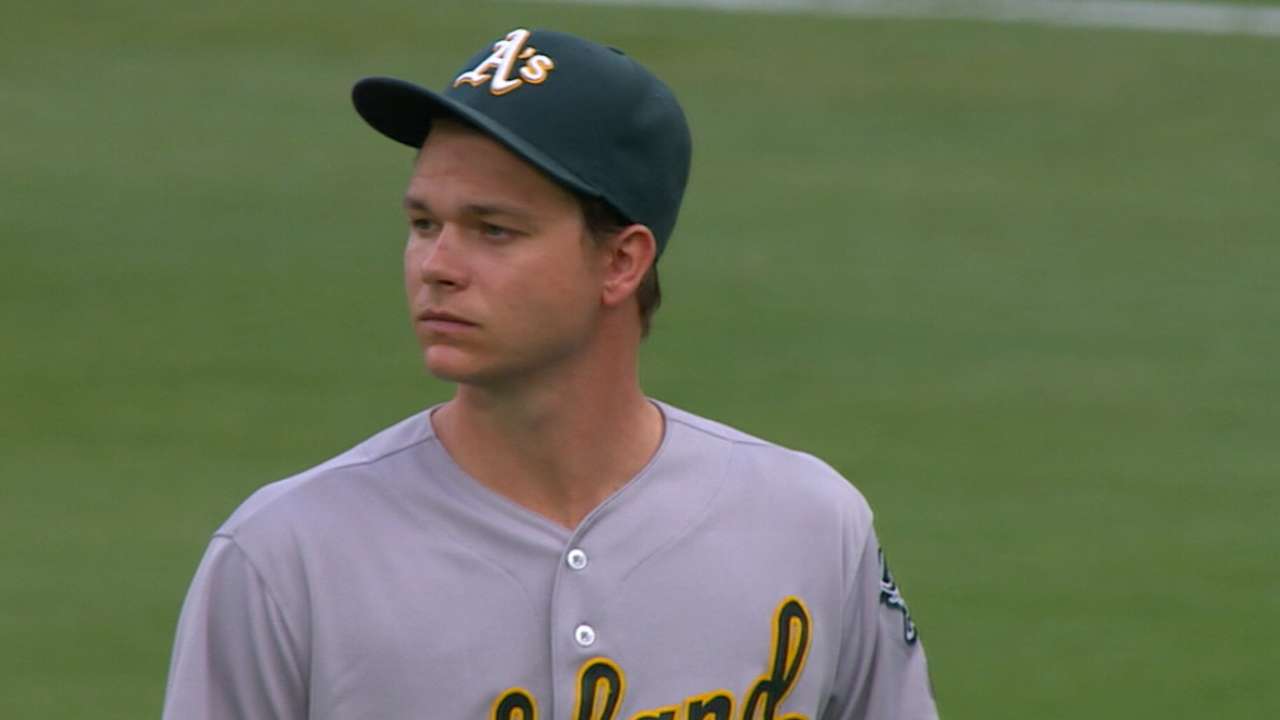 Zack Greinke, RHP, D-backs
2016 ERA: 4.37
Projected ERA: 3.66
Greinke's fall from 2015 to '16 was jarring, after he signed with Arizona for more than $200 million. In his last year with the Dodgers, Greinke's 1.66 ERA was the lowest by a qualified pitcher since Greg Maddux in 1995. But in his D-backs debut, he allowed 36 more earned runs in 64 fewer innings, while spending a month on the DL with an oblique strain.
While Greinke's season clearly was a disappointment, it also was skewed by four brutal outings in which he allowed 31 earned runs. Remove those, and his ERA would fall all the way to 2.92. Now 33 years old, Greinke will try to adapt to Arizona and rediscover the effectiveness of his fastball. Combining his four- and two-seamers, his average and slugging percentage allowed jumped all the way from .203/.357 in 2015 to .326/.569 last year, according to Statcast™.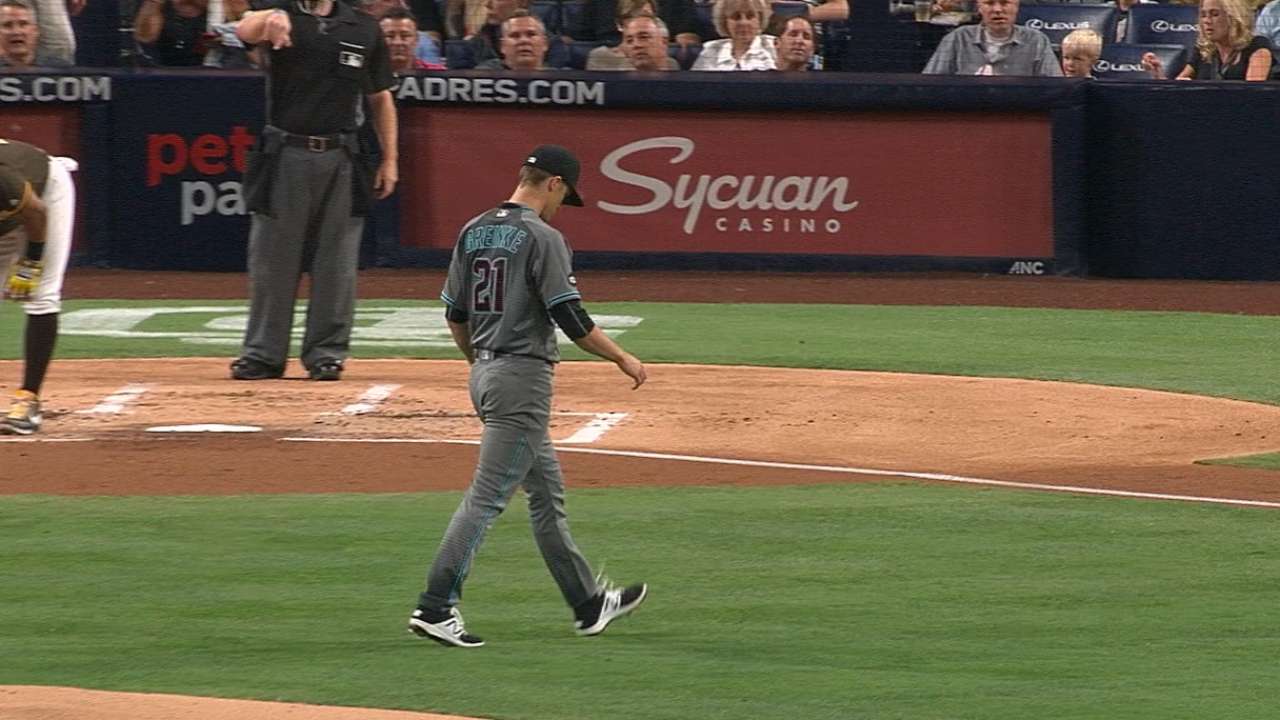 Matt Harvey, RHP, Mets
2016 ERA: 4.86
Projected ERA: 3.65
On one hand, nobody can know for sure how Harvey will respond from surgery to remove a rib after experiencing thoracic outlet syndrome. There is little precedent for Major League pitchers returning from that condition, especially an All-Star-caliber pitcher still in his prime at age 27. At the same time, Harvey said last month he is no longer experiencing the numbness and other symptoms that hampered him in 2016.
Harvey's average four-seam fastball velocity did drop about 1 mph, to 95.1, according to Statcast™. His strikeout rate plummeted from 25 percent to 19 percent, and he struck out more than five in just five of his 17 starts. On the other hand, Harvey dealt with a .353 BABIP, the highest for anyone with 90-plus innings. That's part of why his FIP of 3.47 put him right between right between Chris Sale and Justin Verlander.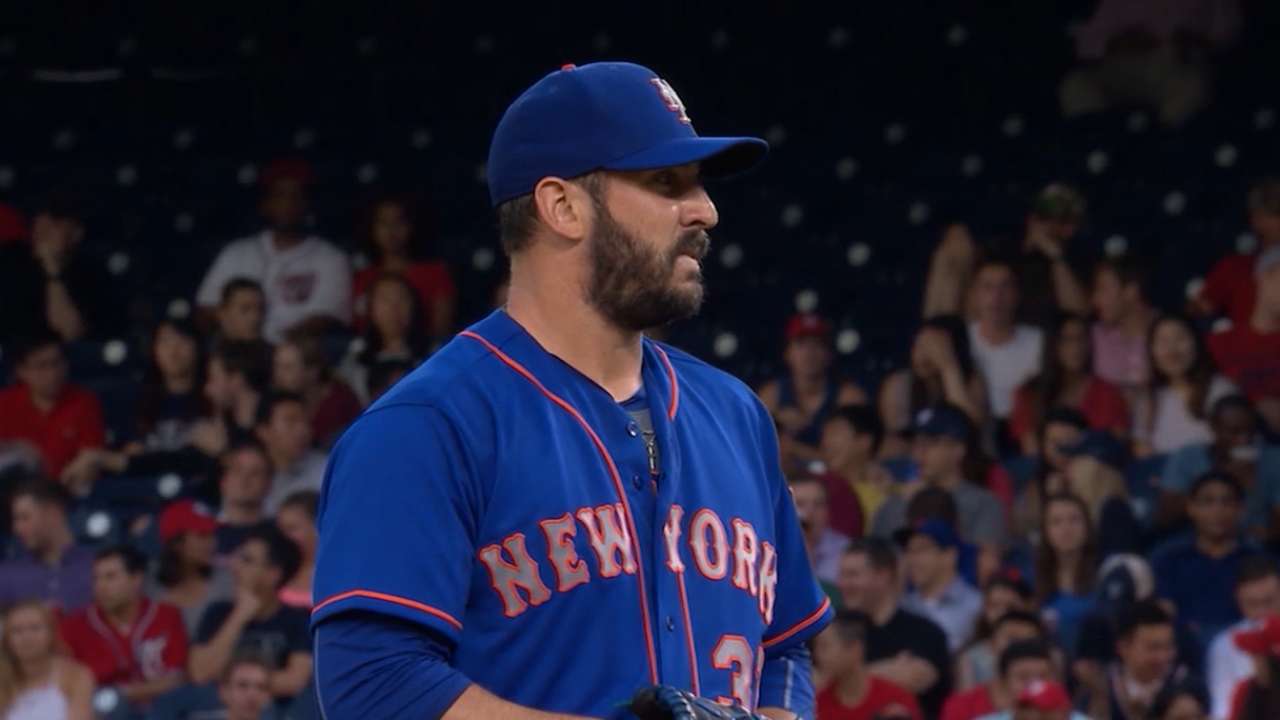 Dallas Keuchel, LHP, Astros
2016 ERA: 4.55
Projected ERA: 3.50
The reigning AL Cy Young Award winner allowed five or more runs eight times last year, more than from 2014-15 combined. He also encountered left shoulder inflammation, making his 26th and final start on Aug. 27, a year after throwing a career-high 246 innings, including postseason.
A fresher arm could help a pitcher who experienced a drop in strikeout rate, a rise in walk rate and a dip in velocity. The other key for Keuchel might be handling right-handed batters, who were much more effective against him in 2016, as the southpaw struggled to display the same command.
Looking at Dallas Keuchel, he held right-handers to a .606 OPS in '15, but .772 in '16. These heatmaps are interesting: pic.twitter.com/g5PzRtQ1uL

— Andrew Simon (@AndrewSimonMLB) January 16, 2017
David Price, LHP, Red Sox
2016 ERA: 3.99
Projected ERA: 3.46
It's not as if Price's first season in Boston was a disaster. He led the Majors with 230 innings and was seventh in strikeouts and ninth in strikeout-to-walk ratio. His park- and league-adjusted 114 ERA+ was basically identical to what he posted for Tampa Bay in 2013 and '14, and ranked 30th of 74 qualified pitchers. Still, it wasn't what either side envisioned when Price signed his $217 million contract last offseason, especially in light of Price's rough postseason outing.
Price, who turned 31 last August, saw his home-run rate spike, and opponents slugged .420 against him after not not reaching the .380 mark in any of the previous six seasons. Still, after posting a 6.75 ERA over his first seven outings, he dropped that to 3.39 over his final 28. Coincidentally or not, that split coincided with teammate Dustin Pedroia identifying an issue with Price's mechanics.
Andrew Simon is a research analyst for MLB.com. Follow him on Twitter @AndrewSimonMLB. This story was not subject to the approval of Major League Baseball or its clubs.