Zobrist: After missing trip in '16, DC visit is 'huge'
World Series MVP thrilled to travel to White House, meet President Obama
CHICAGO -- When the 2015 World Series champion Royals went to the White House last July at the invitation of President Barack Obama, Ben Zobrist wasn't able to go because he was busy with his new team, the Cubs. On Monday, Zobrist will get his chance.
Zobrist will be part of the Cubs contingent headed to the White House on Monday as Obama celebrates the 2016 World Series champs.
"It's huge," Zobrist said Saturday about being able to go. "I've never been to the White House before and neither has my wife. It's a huge honor to get to meet the President. I'm just excited to step foot in [the White House], you know what I mean? It's such a historical building and the significance to our country and everything -- it's incredible to feel that doing something athletically can get you the opportunity to do that."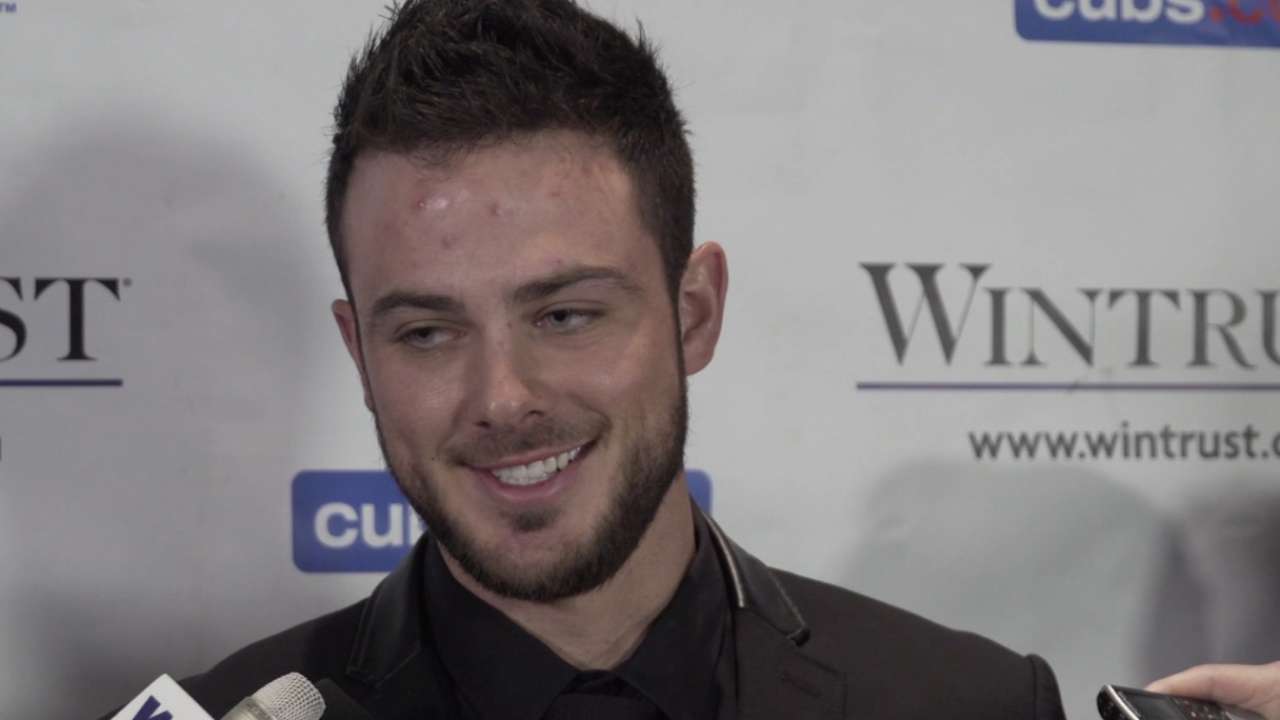 Zobrist knew he'd likely miss the chance last year with the Royals.
"I also was hoping to do it with the Cubs anyways and that I'd get a chance to do it with them," Zobrist said.
• Apparently, Cubs fans weren't the only ones who asked when Kyle Schwarber would return from his knee injury last season. Cubs president of baseball operations Theo Epstein said Saturday that owner Laura Ricketts asked nearly every day if there was a chance Schwarber could come back after tearing two ligaments in his left knee in the third regular-season game.
To his credit, Schwarber did his rehab in Chicago, stayed involved with the team by watching video and going over scouting reports and even helped out during the MLB Draft by analyzing prospects.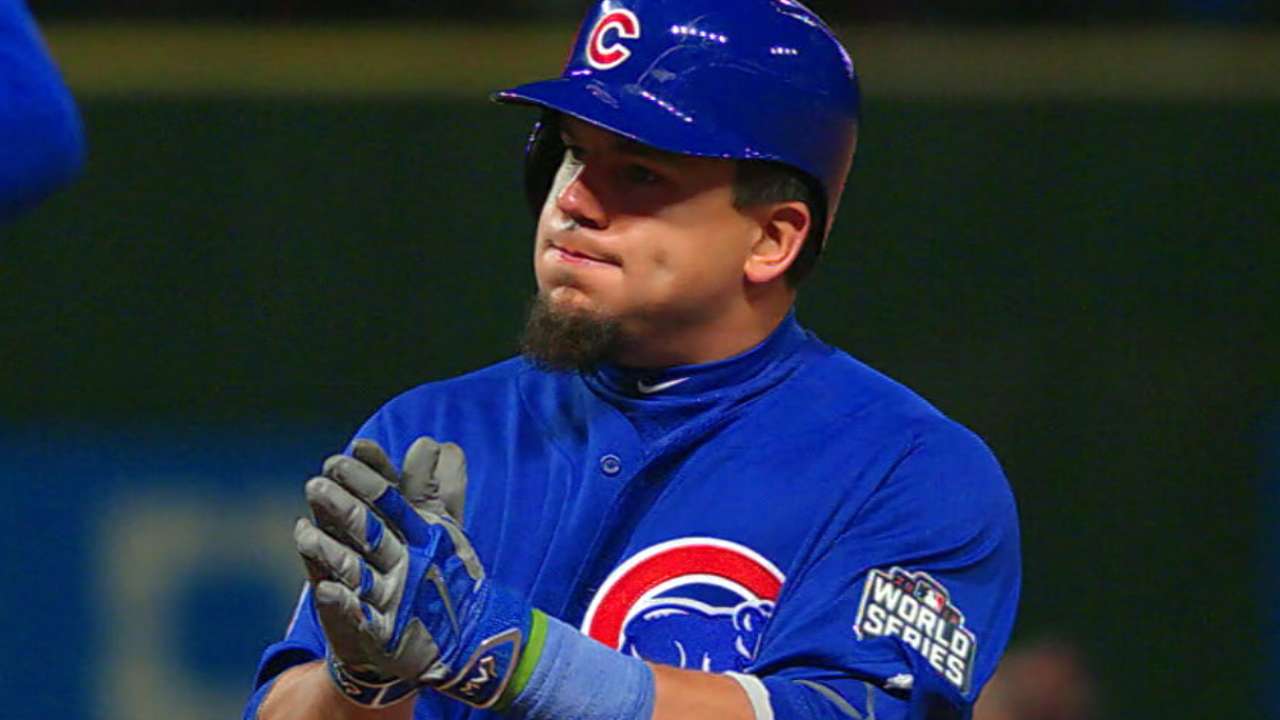 There were never any discussions about Schwarber playing in the postseason until he was examined in Dallas during the National League Championship Series. General manager Jed Hoyer guessed that Schwarber called Epstein about 10 seconds after leaving the doctor's office with the news that he could be the designated hitter in the World Series.
What's even more amazing is that Schwarber contributed, including a leadoff single in the 10th inning of Game 7 of the World Series. He finished 7-for-17 with two RBIs in five games.
"What he did is the stuff of legends," Hoyer said. "It's superhuman."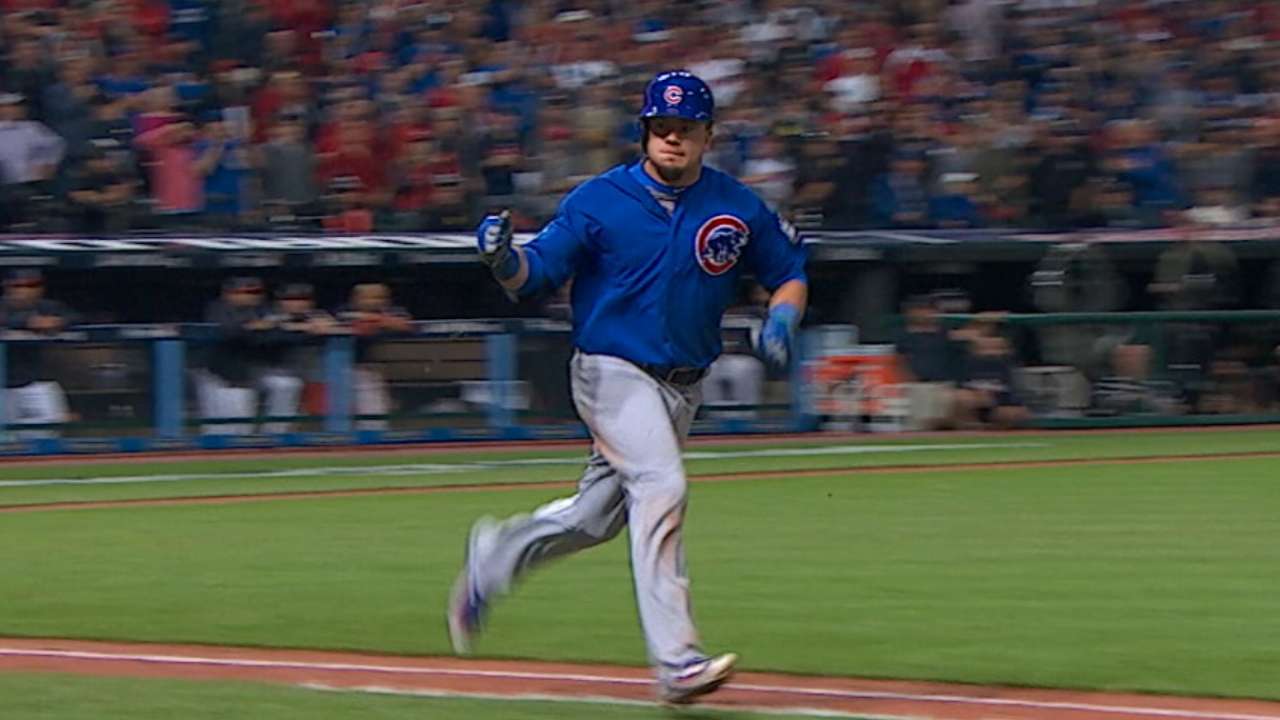 • Epstein noted that three of the Cubs' recent first-round Draft picks -- Schwarber, Kris Bryant and Albert Almora Jr. -- all contributed in the 10th inning of Game 7 of the World Series.
"Our scouting department is the rock of our organization," Epstein said.
Which is why it was so devastating to lose amateur scout Stan Zielinski, who died last week.
• Longtime Cubs scout Zielinski dies at 64
"He had a tremendous eye for talent," Epstein said, calling Zielinski the most beloved of the area scouts. Prospects would line up to talk to him "like he was the pope," Epstein said.
• A fan from Milwaukee told Epstein that the Cubs winning the World Series was the greatest day of his life, which apparently upset the man's wife, since he placed the championship over their wedding and birth of their children. Epstein had a suggestion, and told the man that next time, he should renew his vows immediately after the Cubs win the World Series so he can call it the greatest day and not tick off his spouse.
"I know -- I made that mistake," Epstein said, laughing.
Carrie Muskat has covered the Cubs since 1987, and for MLB.com since 2001. She writes a blog, Muskat Ramblings. You can follow her on Twitter @CarrieMuskat and listen to her podcast. This story was not subject to the approval of Major League Baseball or its clubs.