'Awards Score' a big point for Mussina, Vlad
Ranking system boosts Hall of Fame cases for duo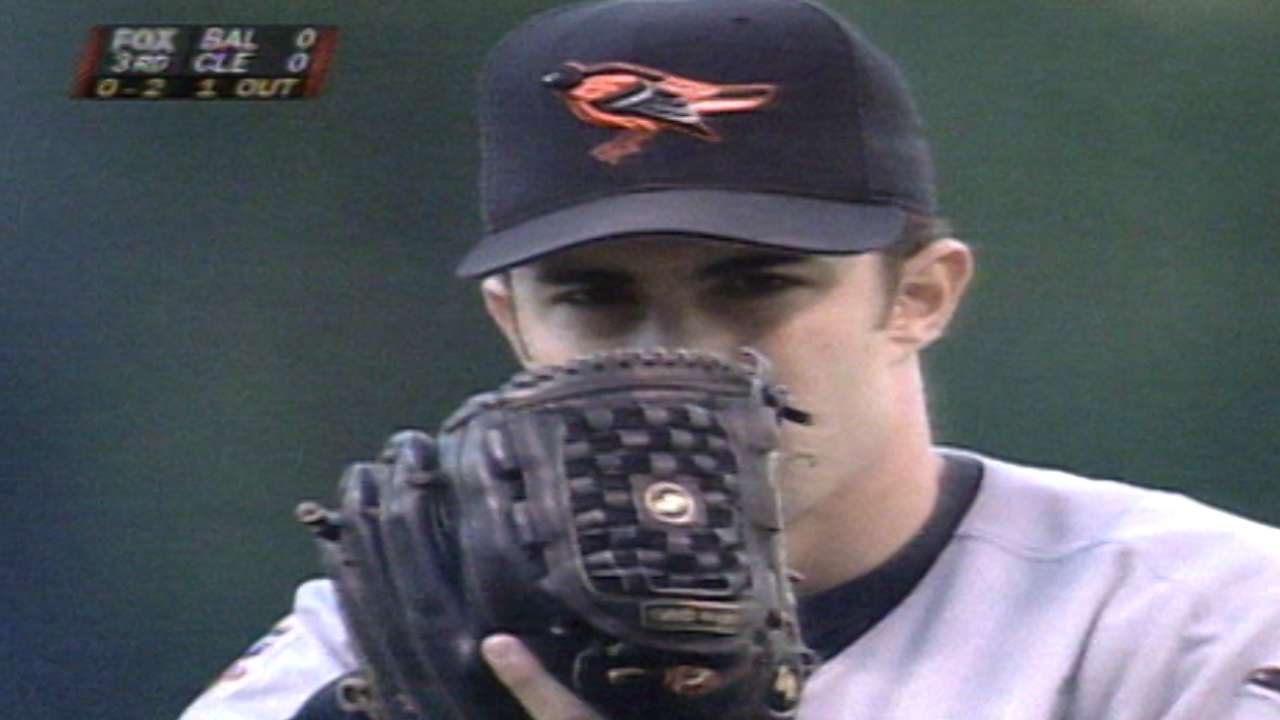 Over the past few weeks, each of the 34 candidates on the 2017 Hall of Fame ballot has seen his career broken down in any number of ways, and the big reveal of the 73rd Baseball Writers' Association of America Hall of Fame election will be revealed Wednesday at 6 p.m. ET live on MLB Network, and simulcast live on MLB.com beginning at 5 p.m.
Still, one can never be too thorough when evaluating the most closely analyzed election in sports. As a different way to frame the HOF debates, MLB.com has devised a ranking system for the Class of 2017 based on how they fared historically in MVP Award and Cy Young Award votes. Here is how the "Awards Score" works: Candidates receive 10 points for each time they won either the MVP Award or Cy Young Award, nine points for each time they finished second in voting for either award, eight points for third-place finishes and so on, all the way down to one point for each 10th-place finish.
(For example, Curt Schilling received 34 points from all the times he finished within the top 10 in Cy Young Award voting -- which included three second-place finishes and one fourth-place finish -- along with two additional points for his two 10th-place finishes in the MVP vote. That gives him a final Awards Score tally of 36.)
• Complete Hall of Fame coverage
The votes have been counted and the rankings are in. Here are the top 10 2017 Hall of Fame candidates ranked by their Awards Score:
1. Roger Clemens: 131
2. Barry Bonds: 110
3. Mike Mussina: 56
4. Manny Ramirez: 49
5. Vlad Guerrero: 40
6. Jeff Bagwell: 37
7. Curt Schilling: 36
8. Gary Sheffield: 35
9. Trevor Hoffman: 34
10. Sammy Sosa: 31
A few takeaways from our Awards Score system:
• This is a big point in favor of Mussina, who never took home a Cy Young Award, but in a 10-year stretch from 1992-2001, collected one second-place finish, two fourth-place finishes, three fifth-place finishes and two sixth-place showings. Pair Mussina's consistent awards history with the fact that he posted a league- and park-adjusted 123 ERA+ -- all while pitching nearly two decades in the American League East -- and you have a pitcher who may have been overlooked thus far by Hall of Fame voters.
• This list also speaks well for Guerrero, who doesn't fare was well in WAR-based HOF rankings, but had a big peak and unique playing style that made him an icon.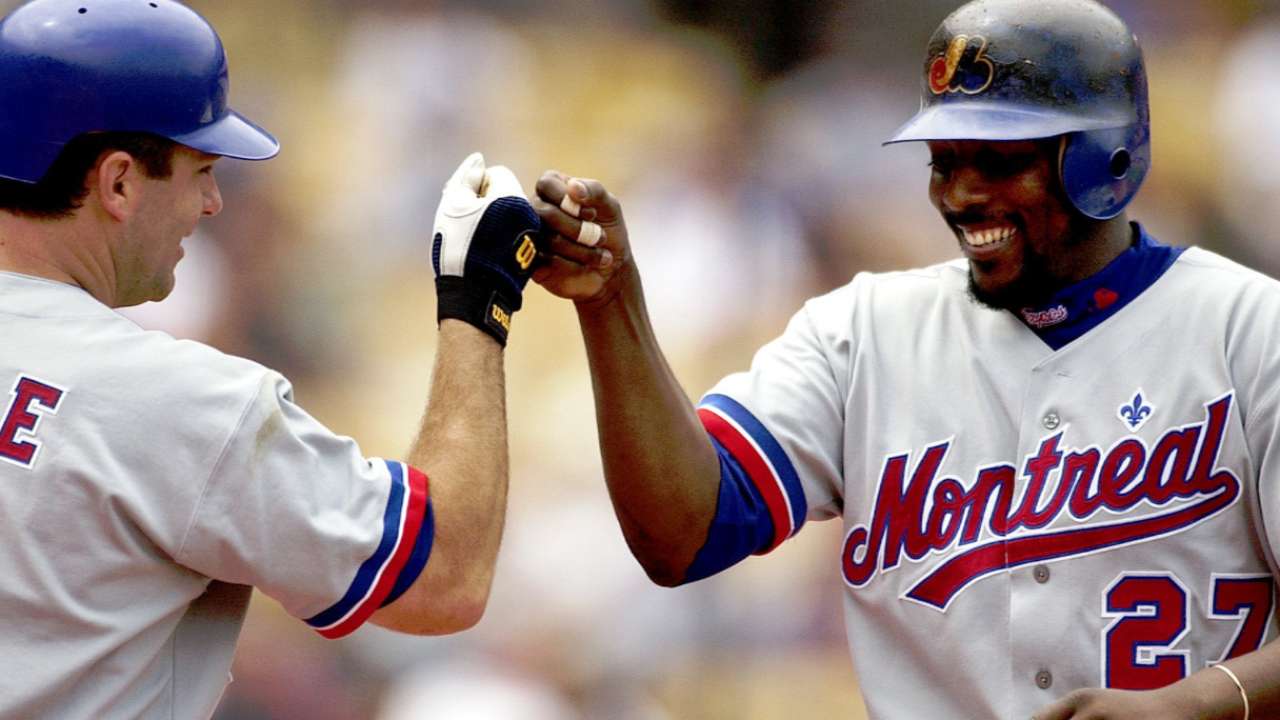 • Unsurprisingly, Clemens and Bonds soar above the rest of the pack on this year's ballot. That makes sense, given Clemens owns the record for most Cy Young Awards, and Bonds for most MVPs. In the end, Clemens enjoyed a slight advantage thanks to finishing in the top 10 in the MVP vote six times in his career, though he was the only pitcher on this year's ballot to benefit significantly from MVP finishes.
• Mussina was routinely recognized by the BBWAA while he played, and for some reason hasn't generated that same enthusiasm on the ballot. This list tells the opposite story for Tim Raines, who finished 15th on this list with 15 points. Though Raines routinely put up high WAR seasons during his 1980s prime, he only finished in the top 10 in MVP voting three times, never placing higher than fifth. Now, in Raines' 10th and final year on the ballot, BBWAA voters might finally be making up for lost time, as the speedy left fielder is polling well above the required 75-percent mark on ballots that have been publicly released.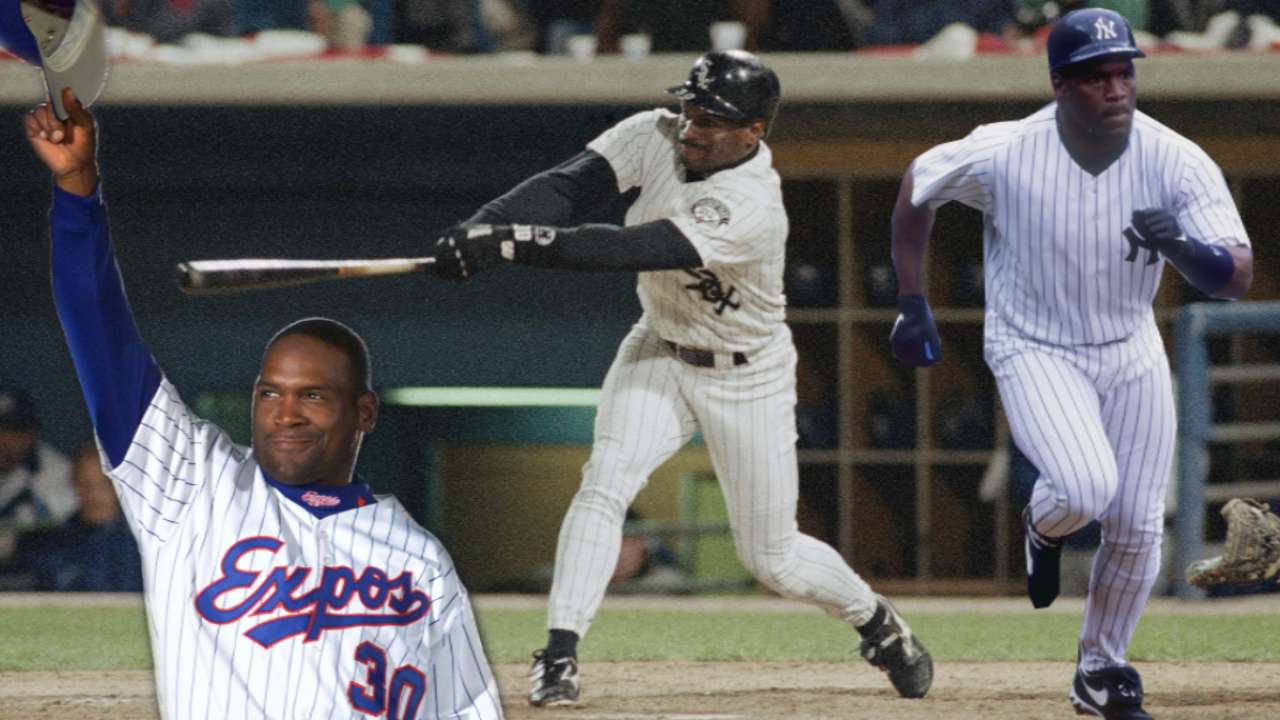 • Awards Score may be a decent predictor for future inductees. Seven of the 10 players atop this list -- Clemens, Bonds, Mussina, Guerrero, Bagwell, Schilling and Hoffman were named on at least 50 percent of the BBWAA ballots that were voluntarily released to the public through Jan. 11. While we certainly won't see all seven of those players get in this year, they all still have a decent shot to be voted in before their 10 years of eligibility expires.
With the benefit of hindsight and the greater understanding of park effects and advanced metrics that has developed, there are occasions where awards voting probably didn't properly reflect a player's impact. And if they won an award they might not have deserved, a voter essentially doubles down on that "mistake" by using it as a basis for your Hall of Fame vote. However, there is no question that MVP and Cy Young votes are a strong proxy for the perception of the player while they were playing, which certainly means something.
Counting up awards is a long way from telling the complete story of a Hall of Fame career, of course. While our list is a fun rankings exercise, the true test for these 34 men will come next week when the next group of baseball immortals are revealed. MVPs and Cy Young trophies are remembered mostly in the moment, but Hall of Fame plaques hang in Cooperstown for eternity.
Matt Kelly is a reporter for MLB.com based in New York. Follow him on Twitter at @mattkellyMLB. This story was not subject to the approval of Major League Baseball or its clubs.