Steverson evaluates 4 young Sox hitters
Hitting coach had chance to work with players at minicamp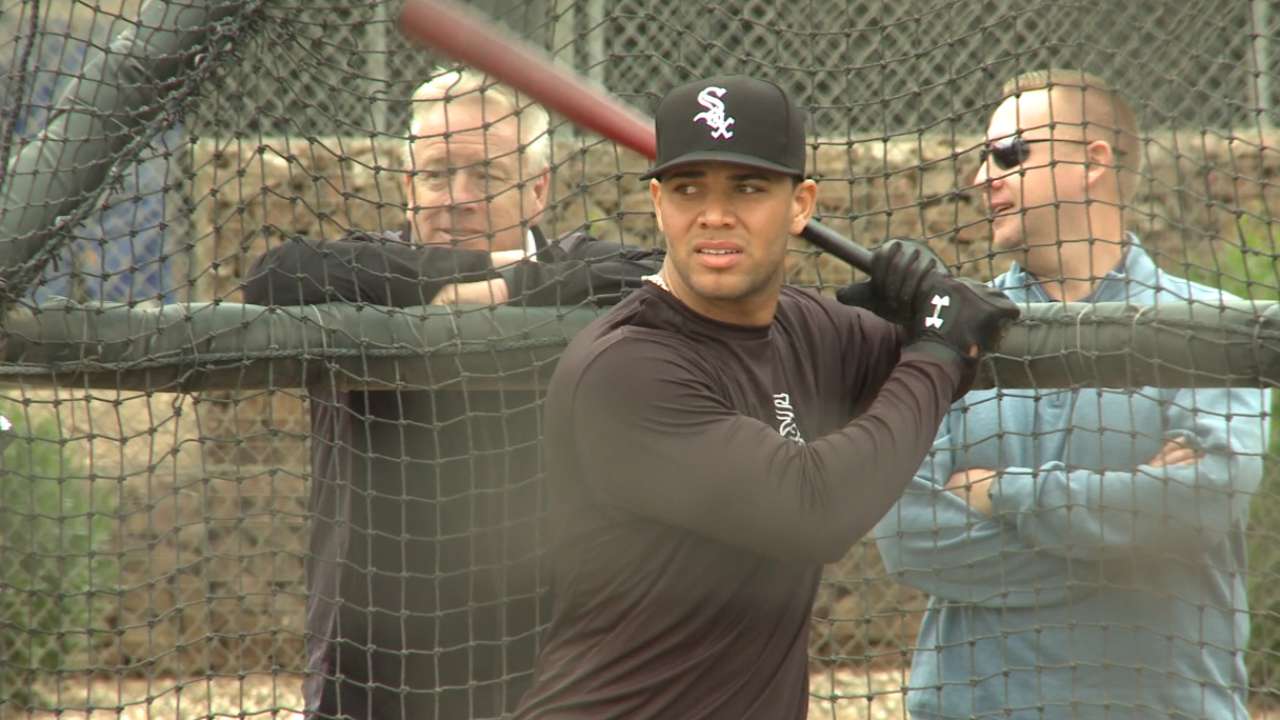 GLENDALE, Ariz. -- White Sox hitting coach Todd Steverson had a chance to work with 16 hitters during a minicamp from Monday through Wednesday at Camelback Ranch. He took some time after its completion to provide analysis on four young hitters.
Yoan Moncada, INF, No. 1 prospect in organization
"He's a strong guy. He's a strong kid. I keep forgetting that he's [21] years old. Right now, on first look, obviously he's very athletic. He's got some good hands on him. [I] watched him on defense, and he looks like he can field the ball well. Just in general from my side of the bargain, he uses the whole field, switch-hitter, which is always a positive for me. He has a good swing from both sides. He needs to play more baseball and get into it."
• Moncada shows off skills at White Sox camp
Zack Collins, C, No. 6 prospect
"I've seen a little bit of him. I watched him in the Fall League a little bit here and there. But that looks like a nice No. 1 pick for us, especially at the catching position, which are premium positions that are tough to come by. ... He uses the whole field. He has power, and he has a good eye at the plate. Statistics on that haven't lied yet, and he's very eager to learn the game. That's one of the biggest positives you can get out of a kid."
• Sox see Collins becoming 'very good catcher'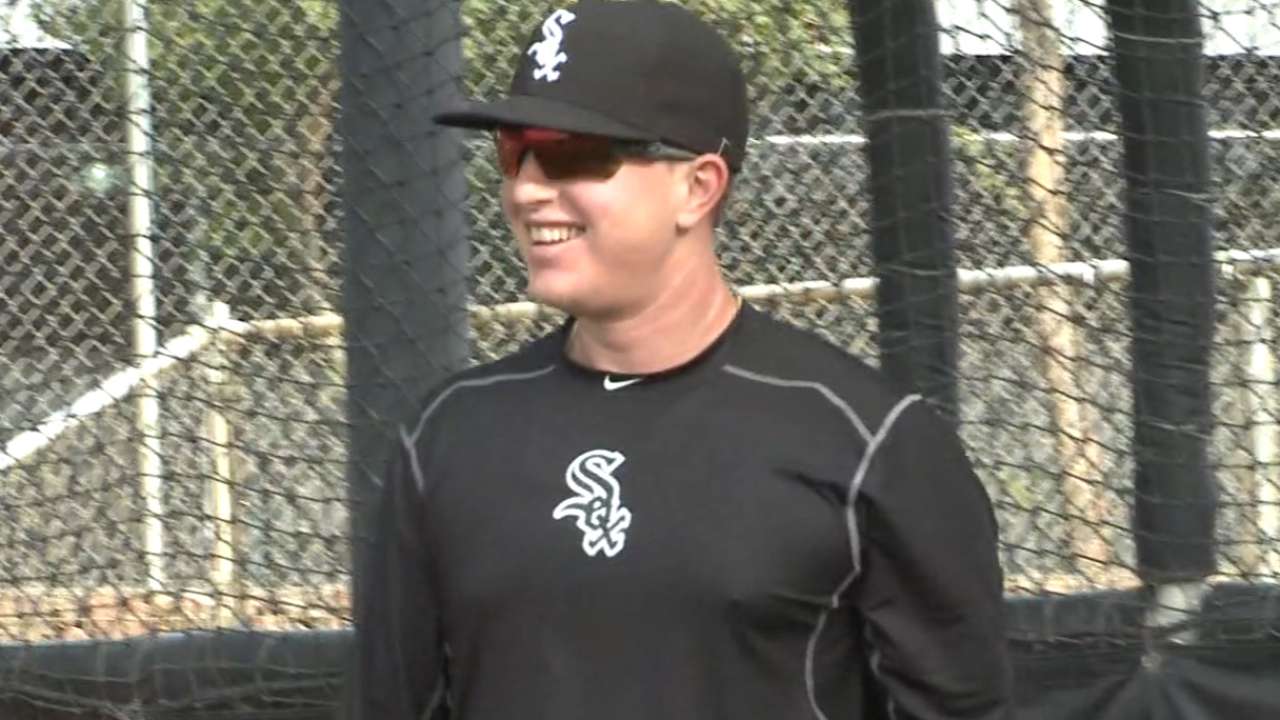 Matt Davidson, 3B, coming off season-ending foot surgery
"Sadly enough, Matty got cut short after Game 1 like quite a few of our guys last year. I really am proud of Matty. I've been here ever since he came into the organization, and we've been in close communication throughout the time he has been here.
"To watch him struggle the first few years over there in Triple-A [Charlotte], to be able to bounce back and make his way back to the big leagues was a positive. You can't say anything other than it's a positive for not only him, but as an organization helping him along and [getting him] back to where he was when we acquired him. He's in a good place, it seems like right now. His mindset and physicality are all there."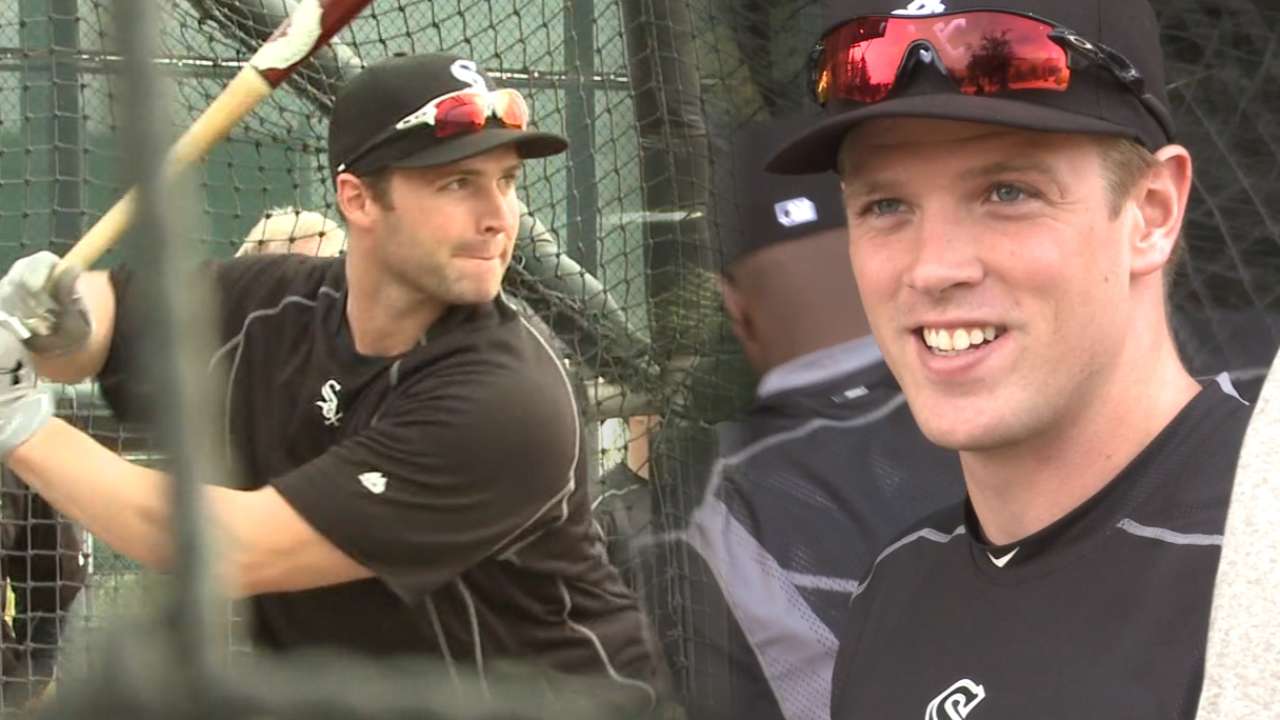 Courtney Hawkins, OF, No. 20 prospect
"Courtney just needs to play. He seems like he's been here a long time. I think going into this year, he'll be 23 years old, which is really still young in the baseball world. You don't want to rush players, and he knows himself. He probably needs to show out a little bit more and do some things that show his talent. He's got the talent. It's all there. Everybody says, 'When can he put it together?' He'll put it together. A light is going to go off for that kid hopefully here, and he'll be able to play this game free and put himself in line to get to the big leagues."
Scott Merkin has covered the White Sox for MLB.com since 2003. Read his blog, Merk's Works, follow him on Twitter @scottmerkin, on Facebook and listen to his podcast. This story was not subject to the approval of Major League Baseball or its clubs.