Tigers' search for CF slows, turns to internal candidates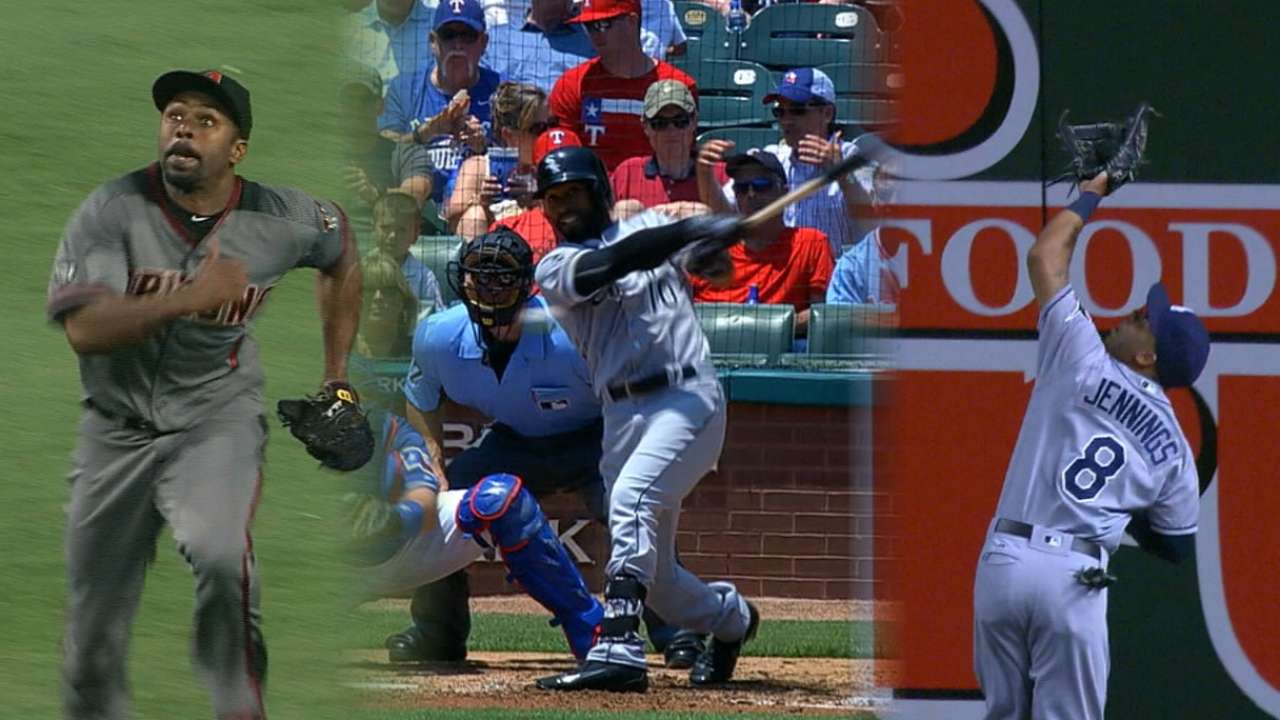 DETROIT -- With their offseason of more discussion than deals nearing an end, the Tigers continue to look for a center fielder on the market. Judging from general manager Al Avila's comments, that search seems likely to take until Spring Training.
"There is no clear-cut answer right now for center field," Avila told 97.1 FM Wednesday night on the Tiger Talk hot stove program. "I would say it's a work in progress."
He all but confirmed that progress remains slow.
While the free-agent market has quite a few veteran options with just more than a month to go until Spring Training, that market isn't moving much. The Tigers still have an opening after trading Cameron Maybin -- and his $9 million contract option -- to the Angels at the start of the offseason. But they also still have the payroll concerns that provided the backdrop for the Maybin trade.
Free agent center fielders include former Tiger Austin Jackson, Peter Bourjos, Desmond Jennings and Coco Crisp. Avila didn't mention any by name, but acknowledged those which have been linked to them as potential options.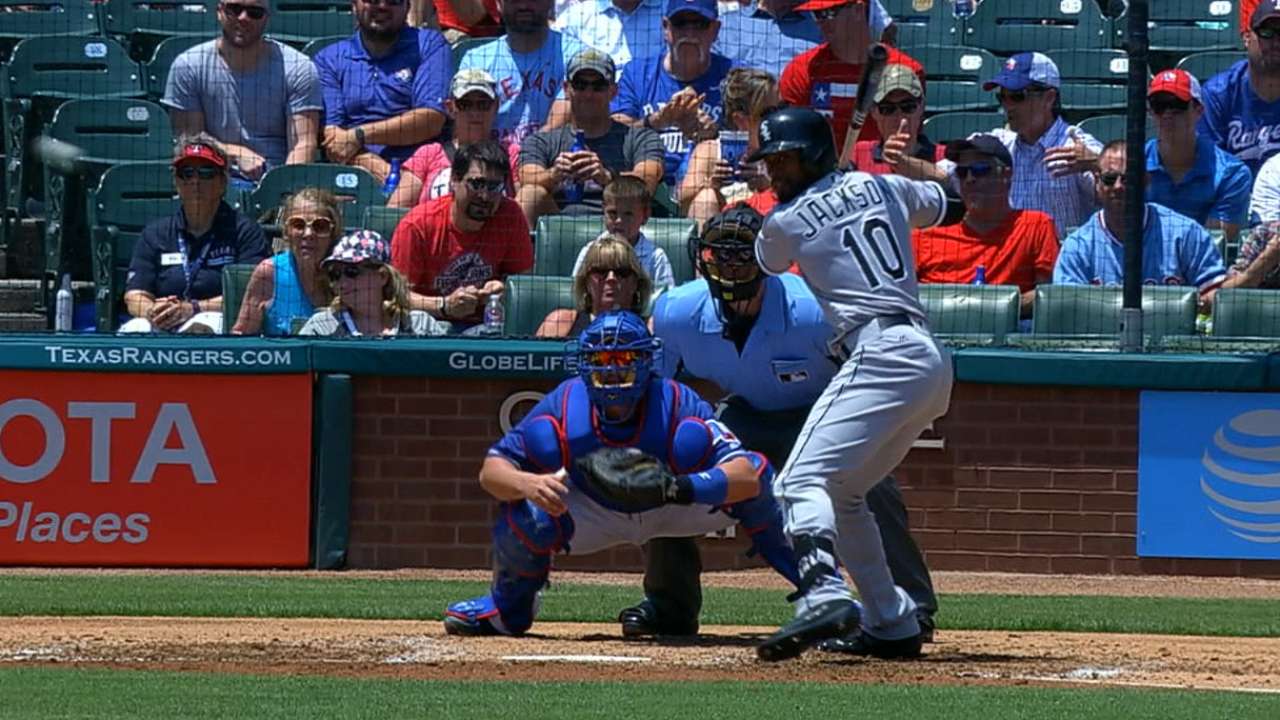 "I would say that we have some degree of interest at this point," Avila told 97.1, "not to the degree that we're going to jump right in."
In other words, the Tigers are more likely to wait out the market as Spring Training nears.
Avila was not asked about the trade market, where Mallex Smith went from the Braves to the Mariners to the Rays in two separate trades Wednesday. The Tigers showed brief interest in Smith early in the offseason, but quickly determined they didn't have a match with the Braves for what they would seek in a trade.
As for internal candidates, Avila mentioned prospect JaCoby Jones, utility outfielder Tyler Collins and last year's Opening Day starter, Anthony Gose, as players expected to compete for the job in camp. Avila also mentioned Alex Presley, a midseason acquisition by the Tigers last year as an extra outfielder, who re-signed on a Minor League deal.
Jones, the Tigers' No. 9 prospect as ranked by MLBPipeline.com, has the athleticism to field the position well, Avila said.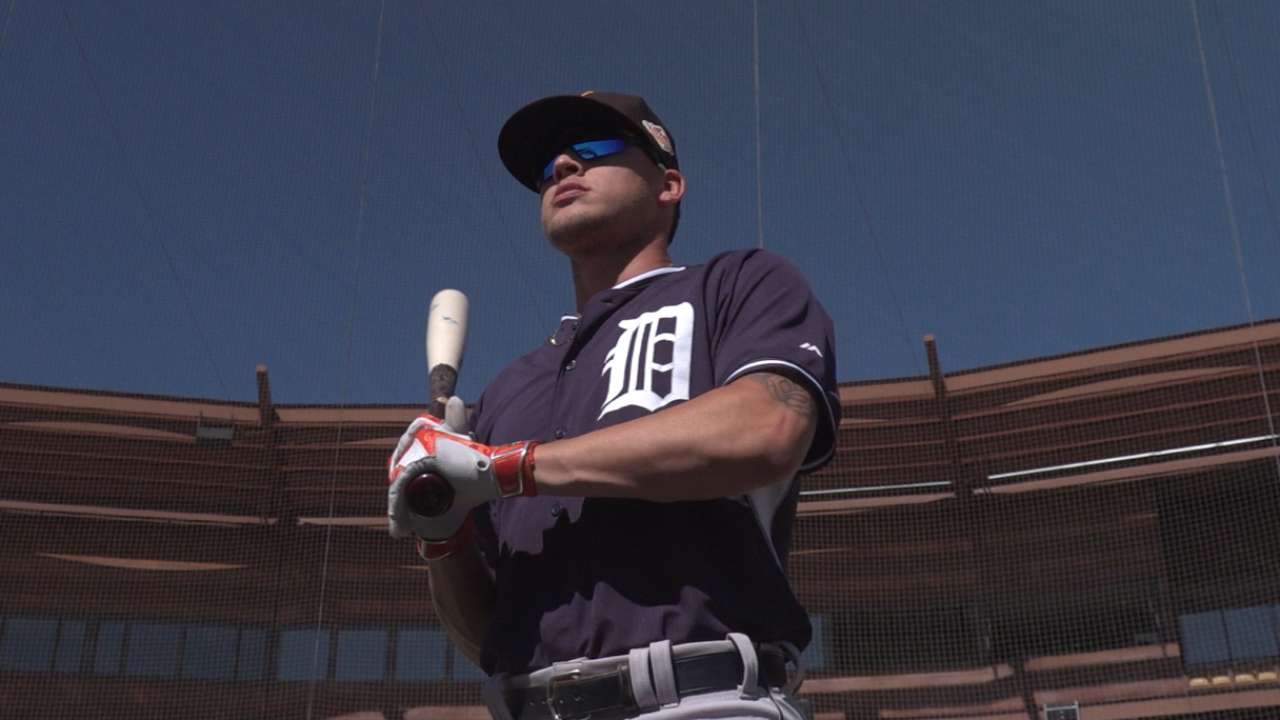 "He's very athletic," Avila said. "The question is will he hit enough to stay above water."
Gose opened 2016 in center field in Detroit, was optioned to Triple-A Toledo when Maybin took over in center, then ended the season at Double-A Erie following a dugout argument with Toledo manager Lloyd McClendon, now the Tigers' hitting coach. However, Avila said, he'll have a chance to win the job back.
Though a few teams expressed interest in trading for Gose, Avila said they held onto him for a reason.
"We wanted to keep him around and have him in the mix, too," Avila said.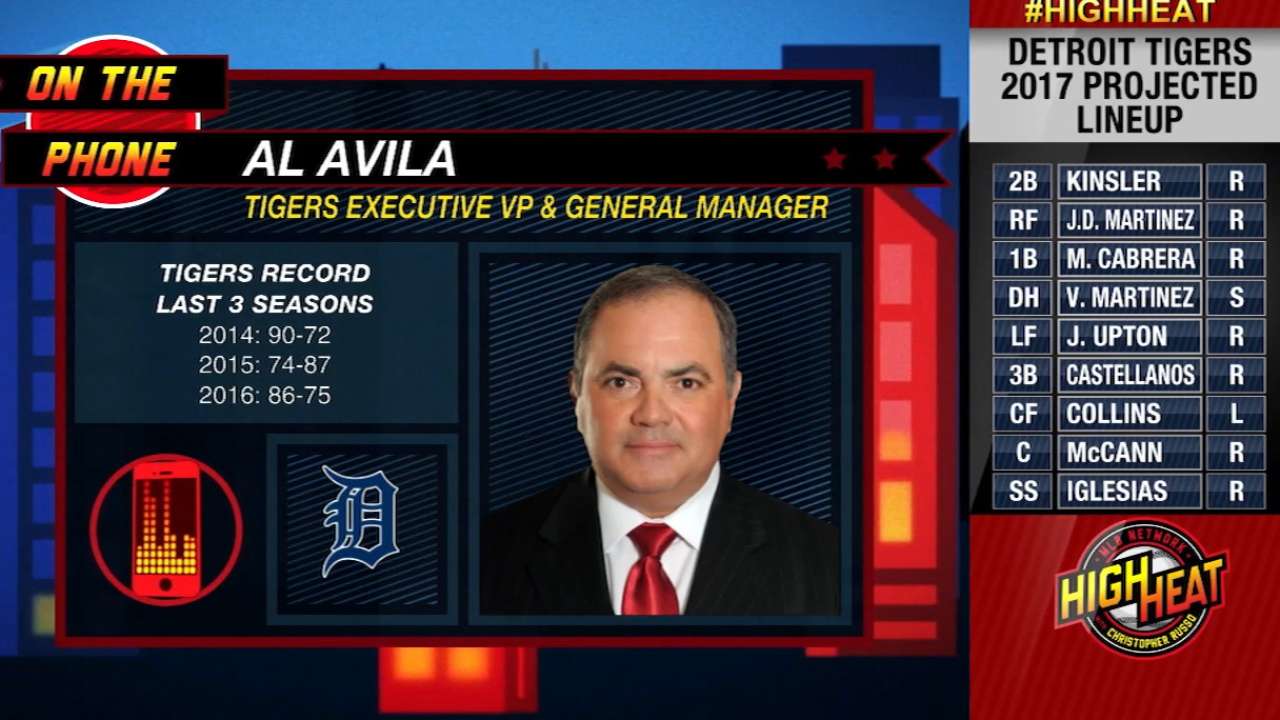 Avila has been on a sort of media tour this week. He was a guest on MLB Network's High Heat talk program with Christopher Russo on Tuesday, followed by an appearance on MLB Network Radio. He's expected to be in the public eye again next week, when the Tigers hold their annual Winter Caravan ahead of TigerFest next Saturday at Comerica Park.
Jason Beck has covered the Tigers for MLB.com since 2002. Read Beck's Blog, follow him on Twitter @beckjason and listen to his podcast. This story was not subject to the approval of Major League Baseball or its clubs.