Around the Horn: Yanks have 1B competition looming
Bird, Austin to try to fill Teixeira's shoes; Headley set at third base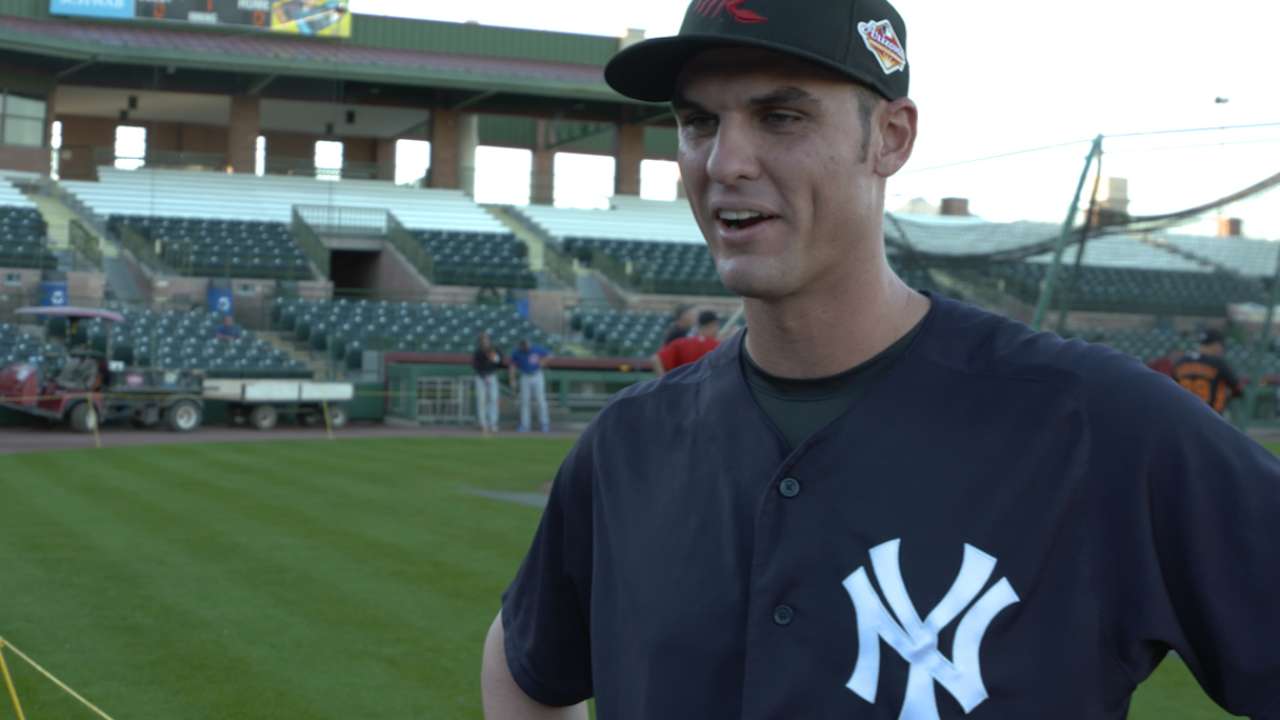 With the start of Spring Training approaching, anticipation is building for the 2017 season. MLB.com is going around the horn to break down each area of the Yankees' roster, continuing this week with the corner-infield spots.
Greg Bird was the top-rated position player in the Yankees' farm system two years ago, when he smashed 11 home runs over the season's final seven weeks. The Yanks are hopeful he is ready to bounce back from right labrum surgery and provide a similar impact in the heart of their lineup.
• Yankees Around the Horn: Catcher
Following Mark Teixeira's retirement, first base is up for grabs in the Bronx for the first time in eight years. The Yankees plan to host a spring competition between the 24-year-old Bird and Tyler Austin, who hit five homers in his first 83 big league at-bats last season.
"I think it has a chance to be an interesting fight," Yankees general manager Brian Cashman said. "You've got someone trying to knock the rust off and get back in the groove, in Bird's case, and you've got Austin, he probably plans on not missing a beat. We'll see how it shakes out."
While the Yanks are not ruling out the idea of trying a platoon between the left-handed-swinging Bird and the right-handed-hitting Austin, they are eager to take inventory after Bird got back on the field by gathering a handful of at-bats as a designated hitter in the Arizona Fall League. All reports were positive.
"I'm ready to go. I spent a whole year thinking about it, getting ready for it and rehabbing for it," Bird told the YES Network. "I'm going to continue to work in the offseason for it. Obviously going into last year, before surgery, I was working to make the team, and I feel the same now. I've got to go out and prove that I can play, but in my mind, I don't have any doubts. I'm just excited to go out there and be part of Spring Training this time."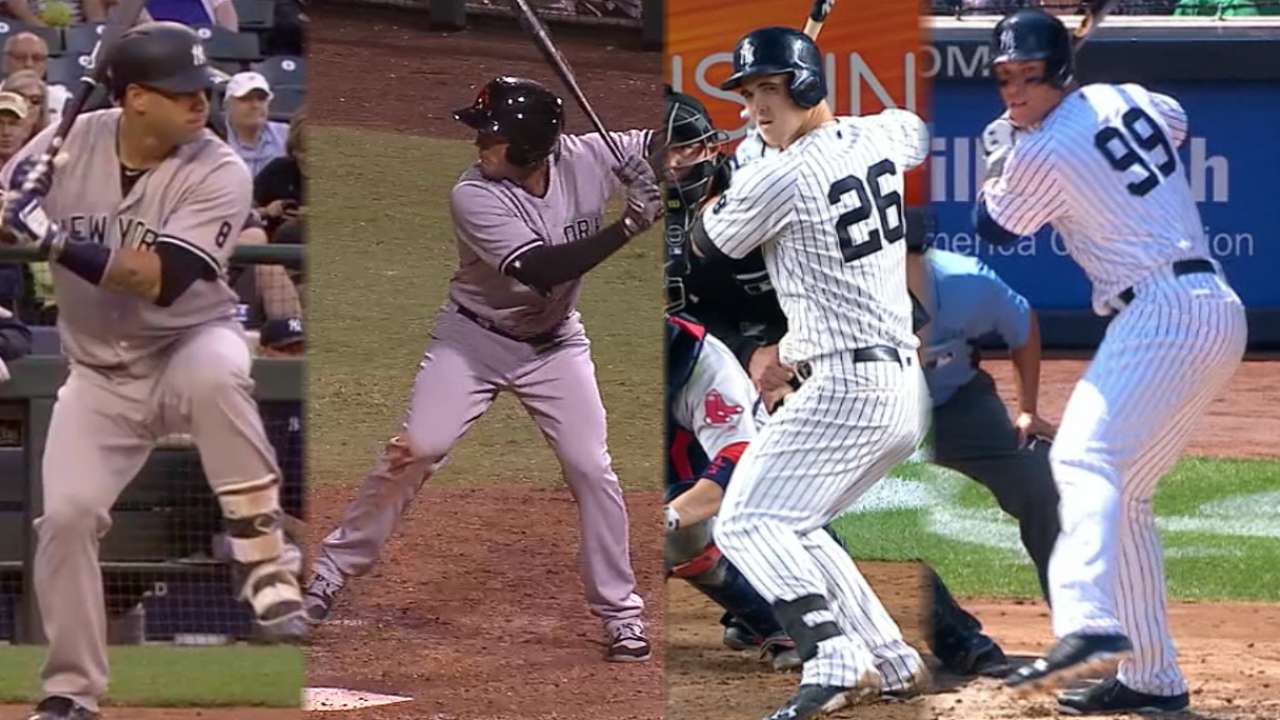 Austin would like to make it a tough call after authoring some history last season, becoming the first player in the modern era to homer in his first at-bat (Aug. 13 vs. Tampa Bay), hit a home run on his birthday (Sept. 6 vs. Toronto) and hit a walk-off homer (Sept. 8 vs. Tampa Bay) in his first three career home runs.
All five of Austin's homers have been hit to right field at Yankee Stadium, and that opposite-field power should continue to serve him well. Austin saw most of his time at first base last year while also appearing in left field and right field.
"It's been great, getting a chance to come up here and play in meaningful games," Austin said in October. "It's something that I'll take with me into next year and years to come."
The Yankees project to remain steady at third base, where Chase Headley is returning to man the hot corner for his third full season in pinstripes.
Headley, 32, battled back from a dreadful start to his 2016 campaign, batting .271 with 14 home runs and 49 RBIs from May 9 through the end of the season. He hit just .163 with no extra-base hits over the first 25 games, saying that the experience was among the most frustrating he has had in a uniform.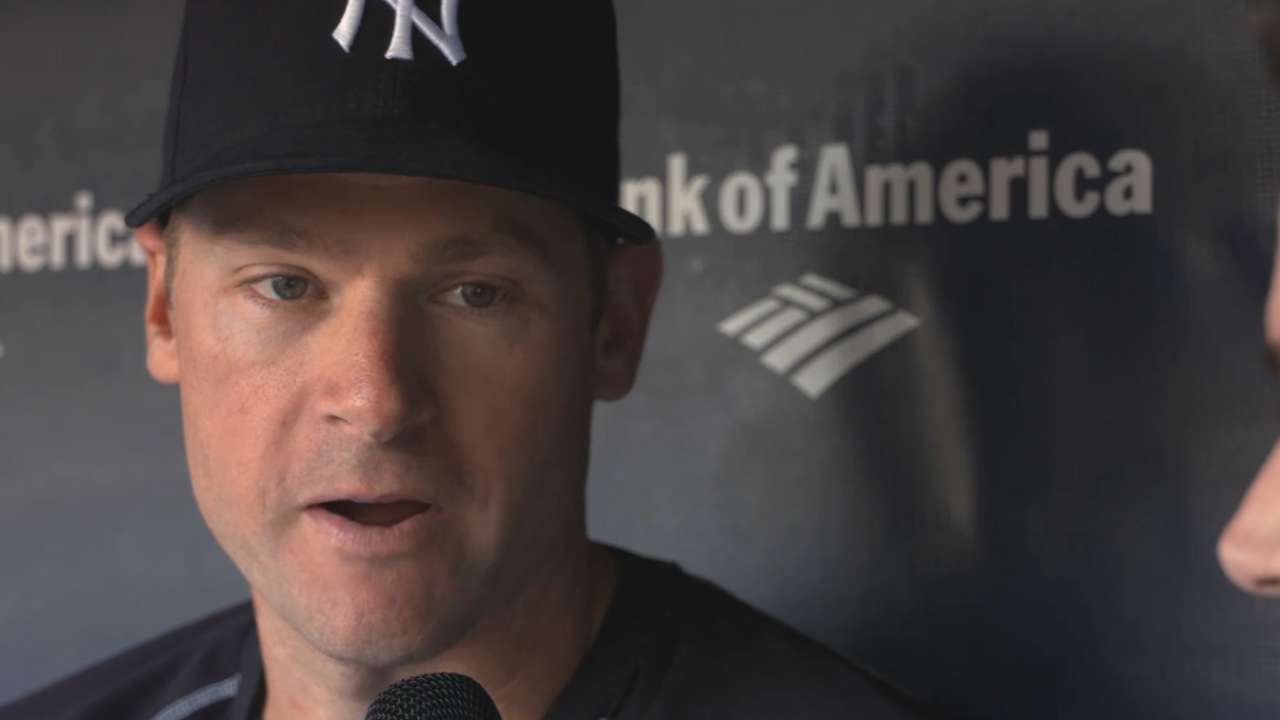 "I feel like I played pretty well, with the exception of the six weeks to start the season," Headley said. "You're judged by all of the season, so you can't just cut off one piece and say, 'I had a great season.' That's not how it goes. Obviously it was disappointing to start that way, because I think it contributed to the way that the team struggled early on."
One year after committing a career-high 23 errors, Headley's defense improved thanks in part to extensive work with infield coach Joe Espada. Headley studied video of players like Adrian Beltre and Manny Machado to help fine-tune his throwing and footwork, finishing with 10 errors in 140 games.
Though the Yanks did gauge the trade market concerning Headley, who has two years remaining at $13 million per season, Cashman said in December that none of the offers he received made sense.
Off the bench, utility man Ronald Torreyes should play a role after making 34 appearances at third base for New York last season, posting a .258/.305/.374 slash line while spending the entire season in the Majors. Rob Refsnyder worked out at third base last spring but played just one inning there in the Majors.
Down on the farm, the Yankees have high hopes for Miguel Andujar, who is rated as the organization's No. 7 prospect by MLBPipeline.com. The 21-year-old Andujar played in the AFL in 2016 and projects to open the season at Double-A Trenton, with an estimated big league arrival of 2018.
Bryan Hoch has covered the Yankees for MLB.com since 2007. Follow him on Twitter @bryanhoch, on Facebook and read his MLBlog, Bombers Beat. This story was not subject to the approval of Major League Baseball or its clubs.